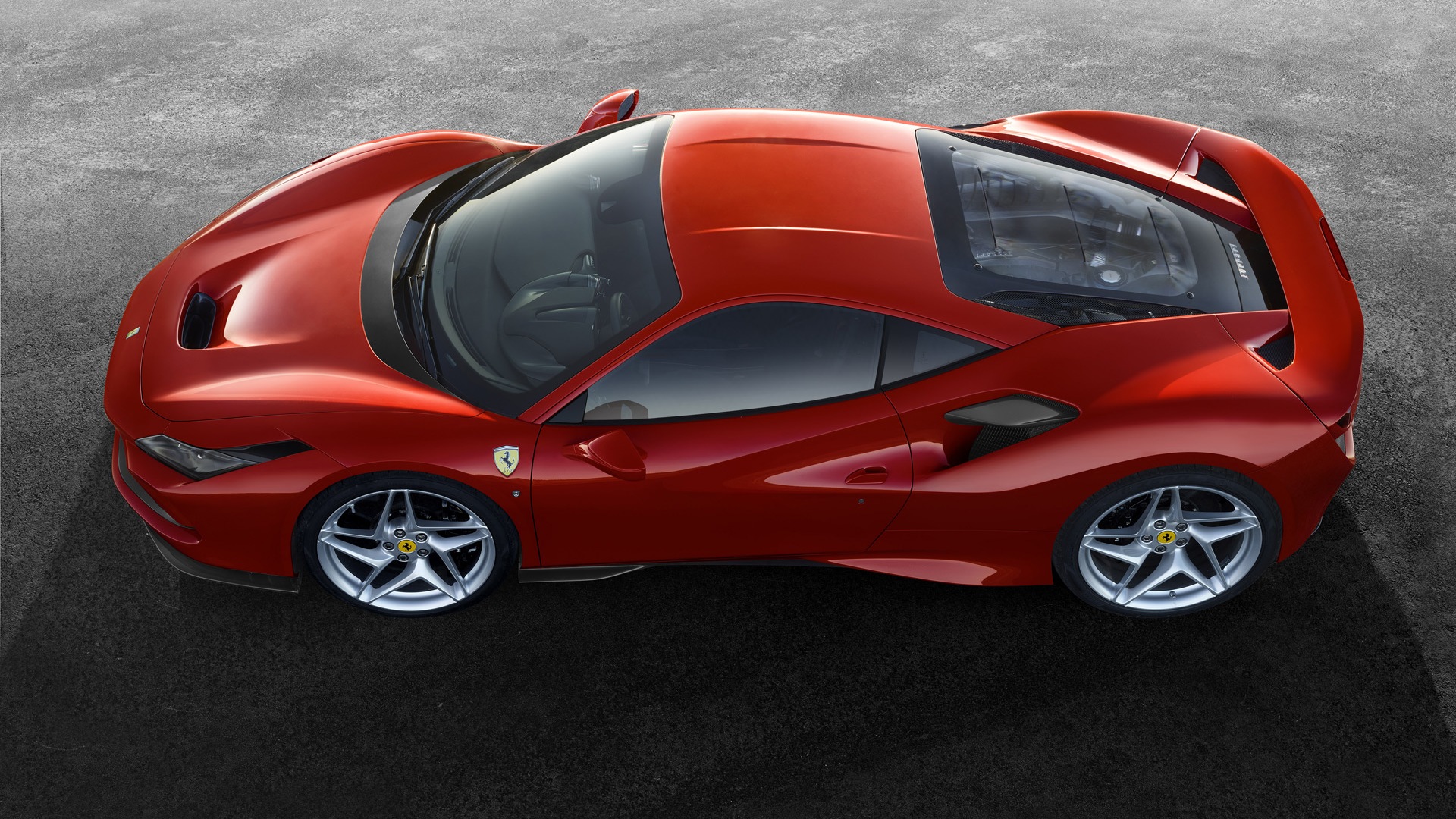 05 Mar

New 2020 Ferrari F8 Tributo: The Most Powerful V8 Supercar Ferrari Has Ever Made

It's been five years since we first experienced the breath-taking Ferrari 488 hire car which went on to receive several awards for its speed, power and overall design but now the time has finally come for it to be replaced by something bigger, better and above all, faster. Not only does the new 2020 Ferrari F8 Tributo feature an updated luxury look which marks a new era of prestige car design, Ferrari fans worldwide will also be struggling to contain their excitement at the anticipated speed and power of the brand-new 2020 supercar. The most powerful road-driven V8 ever to be produced by Ferrari, the new Tributo release car boasts 710bhp, allowing astonishing acceleration times of 0-62mph in 2.9 seconds and a top speed of 211mph.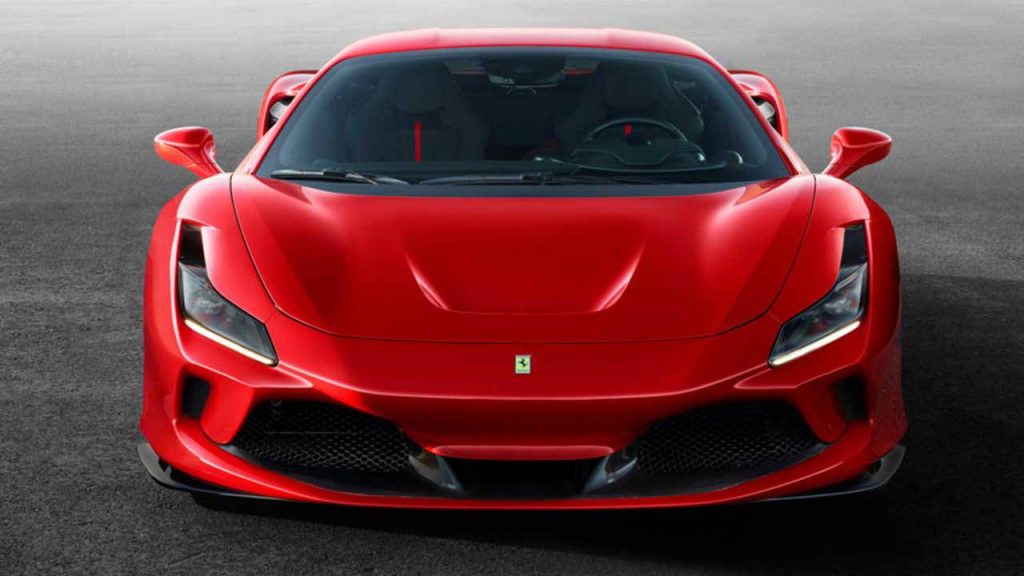 Why are we so excited about Ferrari's latest release? The new supercar sees a clever combination of the classic Ferrari heritage and signature styling fans are known to love, fused with a new, innovative design which is just the start for the prestige marque. Not only does this help to produce more power and better handling, we're treated to a simply stunning overall look. Ferrari has also taken design traits from its track-focussed models to offer an improved, sportier driving experience without ever tainting that luxury supercar feel.
The overall silhouette of the new Tributo remains similar to the original 488 but view the Ferrari F8 head-on and you have a brand-new luxury hire car. A new S-duct inspired by the Pista, smaller side ducts and lower race-inspired fascia lead to impressive aerodynamics and a greater downforce which of course elevates the excitement you get from driving a Ferrari even further. It's not all new though, the retro clear engine cover at the rear takes inspiration from the iconic Ferrari F40, completing the luxury look by adding some much-needed power and aggression. It's one of the best redesigns we've seen from Ferrari in recent years and whilst some claim that the changes are minimal, we're excited to see what else is to come from the marque in this 'new design language'.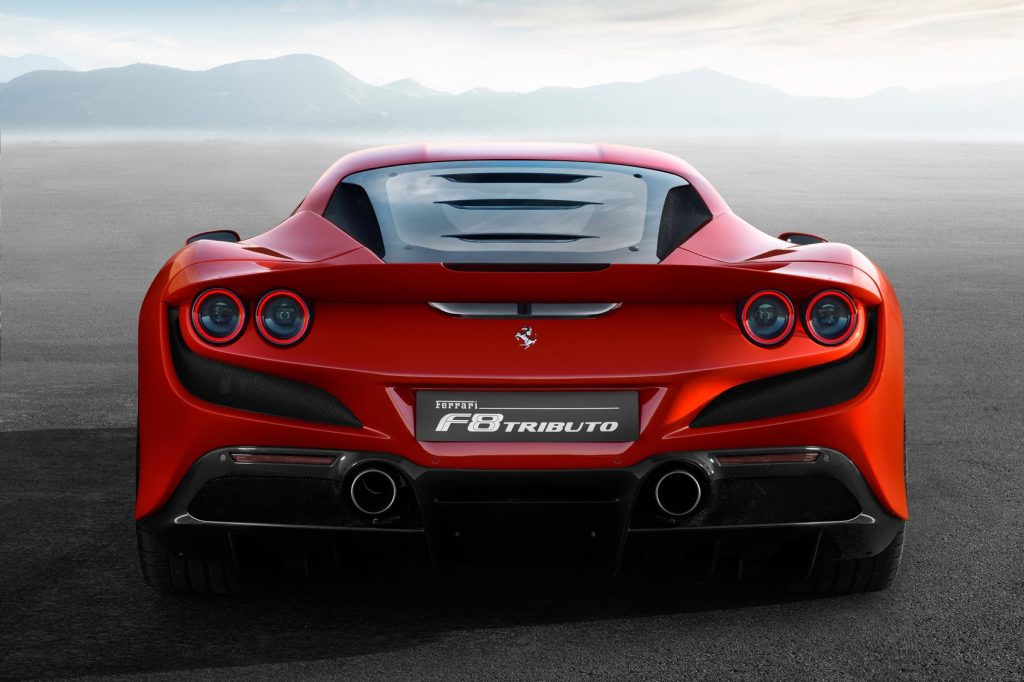 Whilst we're yet to see the full interior details, we can safely say it has also received some major updates, including a full new dashboard with modern housings and shapes. The full two-tone colour scheme has been replaced with classic black, tastefully complimented with signature red stitching. We also know that there will also be a new, improved infotainment system for both the driver and passenger to enjoy, incorporating all the modern technology Ferrari has access to, adding to the drive whilst always staying completely connected to the modern world.
Despite the on-trend design updates and new additions, the Ferrari F8 Tributo is now a whole 40 kilograms lighter than its predecessor, allowing for that 0.1 second quicker acceleration time and a top speed which is up to 10mph faster, an incredible feat. Thankfully, also helping to produce impressive performance, the new Ferrari Tributo features the same 3.9 litre twin-turbo V8, an engine so good it's been claiming awards for years. With the bulk of its components remaining the same as the performance-built 488 and much-needed updates being made to its exterior and interior design, the Ferrari F8 Tributo is set to be one of Ferrari's greatest creations yet, satisfying the needs of its thrill-seeking fanbase whilst producing a car which is beautiful enough to ensure you always make a jaw-dropping entrance.
Further details and pricing are to be announced at the upcoming Geneva Motor Show and of course, Starr Luxury Cars will be lining up to add the beautiful Ferrari F8 Tributo hire car to our impressive fleet. Meanwhile, if you need to satisfy your inner adrenaline junkie, we have a stunning selection of Ferrari hire cars on offer, including the current 488 Spider hire car and 488 Pista as well as some of the other latest releases from prestige marques. If you haven't already, make sure you experience the power, thrill and luxury look that the 488 has to offer both on and off the track or get your name down to be one of the first to drive the Ferrari F8 Tributo upon release.