LUXURY CHAUFFEUR
SERVICE MADRID
Hourly & Distance Bookings
Please note that our hourly and distance option is only permitted within the same city as the pick up location. A price adjustment may be sent to you before your booking can be confirmed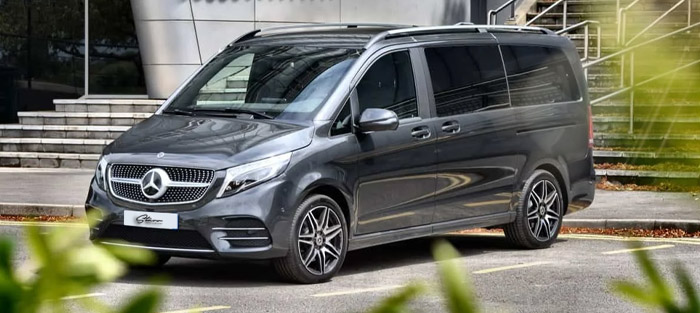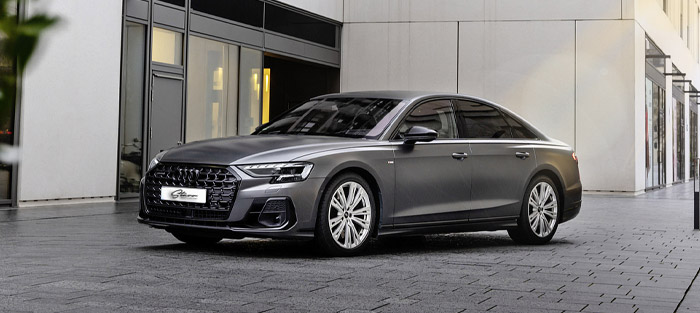 Hire a professional chauffeur-driven luxury car in Madrid and explore one of the highest capitals in Europe in impeccable comfort. This iconic city offers a thriving art scene, world-renowned museums and restaurants that promise to delight the most astute diners. Choosing to travel with a professional driver allows you to delve into the finest experiences Spain has to offer. It eliminates the stress of traffic and allows you to prioritise relaxation at every turn. Discover a city that has become synonymous with neo-classical architecture and eclectic art.
Take weekend breaks to new heights with luxury chauffeur-driven car hire in Madrid
This corner of Europe has become the location of choice for many short-term travellers. It offers a wealth of landmarks, centrally located for easy travel, alongside unique experiences too. Hire a chauffeur-driven BMW 7 Series for your adventures and delve into unrivalled comfort. This modest and self-assured vehicle is a celebration of innovative design. Inside, you discover a tranquil environment with rear-seat controls and a wealth of cutting-edge technology. With a professional driver at your disposal, all you need to do is sink into the perfectly carved cabin and appreciate the sights as they drive towards your destination. Pair this with an opportunity to cook with the experts when you book on to a Michelin-star cooking demonstration. Delve into gastronomic excellence, expand your culinary skills and indulge in flavours that shiver through your tastebuds.
Alternatively, ask your driver to take you over to Las Ventas
The most iconic bullrings in the city. Designed in Mudéjar style, it is locally known as the Cathedral of the Winds due to its location. Take the tour, wandering along the alleys and main doors or step into a pure VIP experience and discover an exclusive insight into this unique sport. With an opportunity to get up-close and personal with the 'toro de lidia' fighting bulls as well as meeting a professional Bullfighter, it is the perfect way to drink in this cultural phenomenon for yourself. The BMW 7 Series offers the perfect relaxing retreat to complete a thrilling day.
If you're here for hospitality purposes or simply want to let your childhood dreams run wild, hire a Bentley Bentayga with a professional driver for your journey to Santiago Bernabéu Stadium. This handcrafted vehicle delivers a soundproof cabin with sumptuous leather, multi-adjustable seats and a wealth of technology to keep everyone entertained. As your driver navigates the streets, you have an opportunity to stretch back in the armchair-style seats or simply gaze out the window in anticipation of your upcoming tour. The stadium itself is home to Real Madrid CF and is named after the legendary Madrid manager. Choose to either take the tour and learn all about the history of this sporting landmark. Or, impress potential business guests with the hospitality event of a lifetime. Ask your driver to collect the VIP guests on your list in the Bentayga before stepping into Área VIP-Corporate Hospitality. With gourmet catering, hostess services and the best seats in the house, there's no finer place to watch football than here.
Hospitality and cuisine elevated in Spanish style with the perfect chauffeur-driven luxury car hire
Madrid, and Spain itself, are world-renowned for their delectable cuisine and array of local delicacies. Hire a Mercedes S Class with a professional chauffeur and enjoy the most convenient way to travel to each destination. This purpose-crafted vehicle is indulgently comfortable, boasting air suspension and exquisite leather throughout. As your driver takes control up-front, you'll sink into a beautiful cosy cabin with enough space to check emails or simply switch off while you glide. Ask your driver to take you over to Casa Botin, the world's oldest restaurant. Originally built in 1725, it stands as the benchmark for traditional cuisine and is world-renowned for it's cochinillo.
Alternatively, take a cruise over to DiverXO. This legendary 3-star Michelin restaurant is the mind child of David Muñoz and brings a unique, avante-garde tasting menu into a modern dining room. Hailed as a wonderland, this is the location to indulge in if candy pink chairs, private booths and unique dishes spark your curiosity. While you dine, your professional chauffeur will remain close to hand and ready when you are. Take a slow drive through the heart of Madrive in the S Class and drink in the beauty of the city as you make your way to the Mandarin Oriental Ritz or Rosewood Villa Magna. At all times, your driver is there to create the most relaxing and enjoyable driving experience for the entire party. They can suggest hidden local finds, avoid unwanted delays and choose routes to deliver the smoothest experience. With a dedication to courtesy and punctuality, you can rest assured that every need will be exceeded during your trip.
Discover luxury car hire with a professional chauffeur in the heart of Madrid
From the show-stopping gastronomy to the heritage sports and iconic landmarks, Madrid holds a strong allure for many visitors. It is a city that offers so much for every person and, when you choose chauffeur-driven luxury car hire – you take this to a whole new level. At Starr Luxury Cars, we pride ourselves on having one of the largest fleets of prestige cars for hire in Madrid. With tailored driving experiences to suit your needs, our team can accommodate both short and long-term hires with unrivalled ease. Our professional chauffeurs are all fully vetted and insured, with detailed knowledge of the Madrid streets and a shared passion for delivering the finest experience to every single client.
From corporate travel to romantic weekends away, discover the finest way to explore Madrid with our team. Discover our full fleet of luxury cars for hire in Madrid on our website here. Alternatively, speak to a member of our experienced team to discuss your individual booking requirements.