LUXURY CHAUFFEUR SERVICE NEW YORK
Hourly & Distance Bookings
Please note that our hourly and distance option is only permitted within the same city as the pick up location. A price adjustment may be sent to you before your booking can be confirmed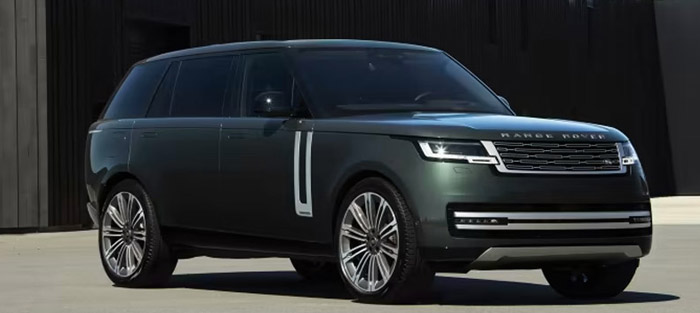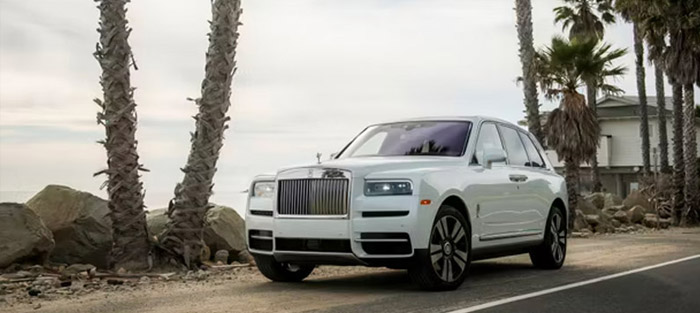 ROLLS ROYCE PHANTOM SERIES 8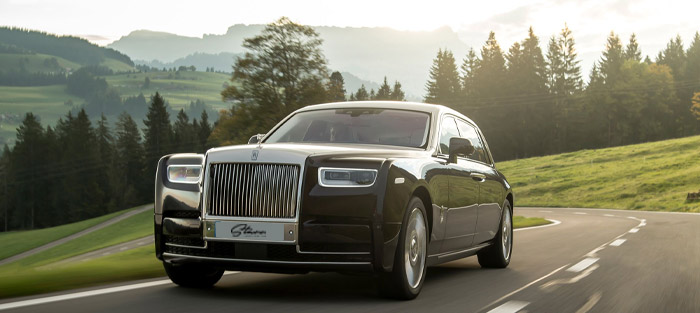 Turn your next trip to the Big Apple into one you're sure to remember when you hire a luxury car with a professional chauffeur with Starr Luxury Cars. Known for its diverse array of visitors and world-renowned entertainment, NYC is at the top of many people's travel wishlists and there's nothing like exploring from the comfort of a prestige car hire to elevate this even further. At Starr Luxury Cars, we bring a team of fully-vetted and professional chauffeurs to your disposal, with a wealth of knowledge about the local area. So all you have to do is select that dream car you've always wanted to experience, slip inside and drink in the beauty of New York as you glide towards your next destination.
Luxury car hire on a whole new level with professional chauffeurs in NYC
New York has so much to offer visitors, but with its highly capable subway and yellow taxi service, it is rarely a location where leisurely drives can be achieved. Choosing to hire a luxury car with a professional chauffeur eliminates one area of stress from your next trip. Whether you want to see the Statue of Liberty or catch a show on Broadway, our drivers can help you to enjoy the finer sides of life with loved ones or business partners alike.
If you're here for the sights, a city cruise with a professional chauffeur is an experience you're unlikely to forget. Hire a Cadillac Escalade Platinum and embrace American automotive craftsmanship while you're at it too. This large and powerful vehicle makes a statement, regardless of how many yellow taxis surround it during rush hour. With a plush, leather upholstered interior and multiple adjustability options, there isn't a seat inside that won't cocoon you in exceptional comfort as you drive. Cruise around the iconic city, spotting sights like the Statue of Liberty, the Empire State Building and the Brooklyn Bridge. If you want to delve deeper into the heart of NYC, ask your driver to pull over and step into Grand Central Station – the filming location for films like I Am Legend and Armageddon. Drive on and you'll discover the 9/11 Memorial and Museum, the Chrysler Building and the neon-flooded heart of Times Square. The finest way to see as many sights as possible in one go has to be from the comfort of a plush, prestigious vehicle and with the help of a fully experienced professional chauffeur too.
Those traveling for business will discover a whole new level of comfort when choosing to travel by luxury car and with a professional driver. Choosing the right vehicle allows you to make a strong impact on business associates – one that could mean the difference between signing and putting off that upcoming business deal. Hire a Rolls Royce Phantom Drophead and you'll discover the embodiment of luxury and passenger comfort rolled into one. This truly impressive vehicle pairs together a demanding presence with a keen focus on exceptional experiences. Every detail has been hand-finished by skilled artisans in the heart of England. From the Spirit of Ecstacy perched on the bonnet to the yacht-inspired tail section that evokes nautical adventures, this is a luxury car hire that wants to draw attention. Lower the roof and you'll gain a unique perspective over the New York skyline – one that becomes considerably more enjoyable when you leave the responsibility of driving up to your chauffeur. Make your way over to Downtown Chicago for your next business meeting. Or, host a hospitality event to remember by hiring an Individual Game Suite at the Yankee Stadium. Guaranteed to impress, these exclusive spaces offer VIP parking, all-inclusive refreshments and a bird's eye view over the pitch as you enjoy the game with the most important people in your team.
New York is one of the most revered fashion hubs globally and draws in many style-conscious individuals – both for the wide array of shopping locations and during the September Fashion week. Hiring a luxury car with a professional chauffeur is the perfect way to enjoy everything that NYC's fashion hub has to offer. If you're here to attend shows at Spring Studios, our professional chauffeurs can step in to ensure you arrive punctually and with your outfit ready for those pap shots. With champagne on board to help set the celebrations off right, choose a Bentley Bentayga and you'll be guaranteed an experience like no other. This exquisite saloon has the prestige and hand-crafted beauty to stand out in a sea of famous faces and iconic brands. Inside, it brings plush leather and adjustability options to ensure every moment spent inside is one to remember. Equally, if you want to explore the high-end shopping opportunities here in New York, the Bentayga brings a potential 1774 liters of storage space in the rear. Spend the day at Bergdorf Goodman on Fifth Avenue – home to names such as Prada, Jimmy Choo and Lanvin too. After picking up those one-of-a-kind finds, your driver will be waiting outside, ready to take you back to the Langham or your chosen hotel.
Hire a luxury car with a professional chauffeur in New York today
New York is a haven of luxury – a city that never sleeps and one where opulence is commonplace. Whether you're in this iconic city to tie the knot with your childhood sweetheart or want to tick activities off of your bucket list, we're here to help you turn dreams into reality. Starr Luxury Cars are proud to have the largest fleet of luxury cars for hire in NYC, with all of our vehicles being under two years old and having undergone extensive servicing to ensure safety. We have a team of fully vetted and professional chauffeurs who are dedicated to punctuality and providing the highest level of service at all times.
Our drivers have an in-depth knowledge of the city, allowing them to maneuver around the busy streets. Using your itinerary, we can ensure you drink in everything there is to love about New York while feeling fully supported too. We offer both long and short term hire alongside additional extras, including professional protection officers and premium alcohol too.
If you're considering hiring a luxury car in New York with a professional chauffeur, view our entire fleet on our website here. Alternatively, content a member of our team today who will be happy to answer any questions or enquiries you may have.