LUXURY CHAUFFEUR SERVICE MIAMI
Hourly & Distance Bookings
Please note that our hourly and distance option is only permitted within the same city as the pick up location. A price adjustment may be sent to you before your booking can be confirmed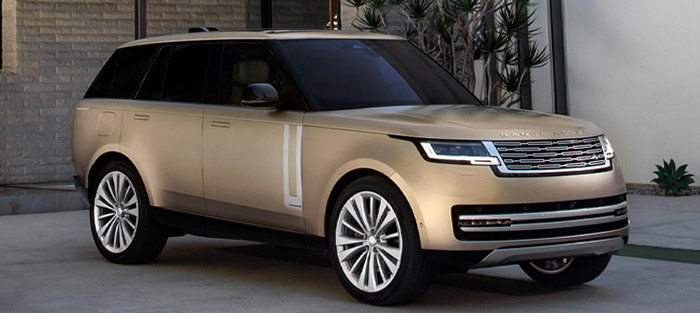 ROLLS ROYCE PHANTOM SERIES 8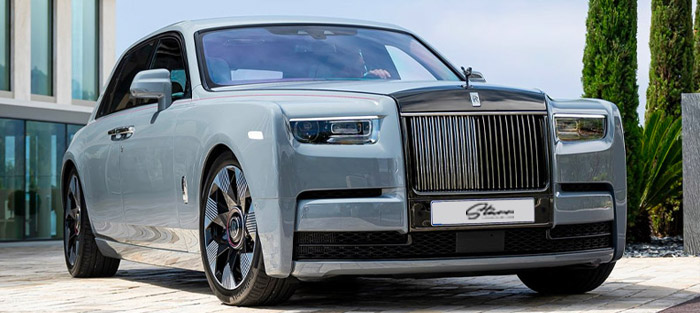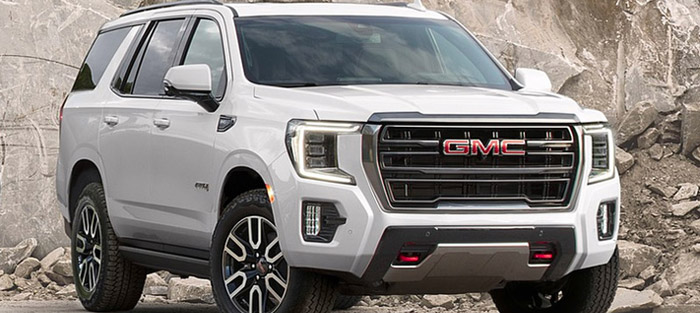 Hiring a luxury car with a professional chauffeur in Miami opens up the realms of possibility in this beautiful city. Eliminating the stress of traffic, focusing on your comfort at all times and bringing a new level of luxury to your trip, there's no other way to drink in the vibrant beauty of The Magic City. From the white sandy beaches and turquoise waters to the award-winning restaurant scene and Art Deco architecture, exploring Miami with a professional driver allows you an uncomplicated opportunity to experience everything. Do away with worries about parking or rush hour. Instead, roll down the window on your chosen exotic car hire and embrace the endless miles of beauty presented around you.
Indulge in the luxury of Miami
Research Miami and images of Art Deco architecture pop to mind. Think of the Celino Hotel or The Carlyle with their angular silhouettes and curvaceous corners. If you want to explore the art district to its fullest, hire a Rolls Royce Ghost and ask your driver to schedule a trip to Wynwood Art District. Home to a flood of art galleries, this globally-recognised neighborhood is overflowing with creativity. The outdoor murals bring together the world's greatest artists within the graffiti and street art genre, giving you a unique opportunity to soak in the Californian sun while embracing local art. Wander throughout the Miami mainland design district and delve into the unique home design, furniture and fashion boutiques, discovering one-of-a-kind pieces that will fit easily into the Ghost's 507-liter trunk size. After an extensive bout of walking, slip through power-assisted, rear-hinged doors and into one of the plush leather seats for the drive back. 
If you've just touched down in Miami, eradicate the stress of finding a taxi and directing it to your chosen hotel. Whether you're landing at Miami International Airport or Fort Lauderdale, hire a Mercedes Maybach with a professional chauffeur and find your ride waiting for you at the exit. The large 500-liter trunk offers plenty of space for your suitcases and luggage while you slip into the yacht-inspired cabin and relax into the audible experience from 28-speakers and a Burmester® 3D surround system. Make a quick call to the office to alert them of your arrival, ensure your hotel booking is correct or simply touch in with those back home to let them know you're safe. Our professional drivers take care of your entire journey, delivering you to your hotel in exceptional comfort whether you've chosen to stay at the Mandarin Oriental or the Four Seasons. 
Don't forget about the range of award-winning and Michelin-star restaurants available in Miami to be explored. Hiring a Mercedes S580 with a professional chauffeur allows you to truly impress your fellow dining guests, whether booked for romantic or corporate reasons. From the covetable Japanese haven of NAOE to the renowned Nobu Miami, allow our drivers to take care of your pre-dinner journey so you can focus on feeling your best. Slip into the heated and carefully crafted seats, without the risk of creasing a crisp suit or ruining your dress and share a few moments of calm before you step into these exquisite locations. Once your dinner and drinks have come to an end, our drivers ensure you simply need to step outdoors to find a white-glove chauffeur experience that exceeds all others to take you back to your suite.  
For anyone in Miami for real estate, a chauffeur-drive luxury car allows you to fully focus on the buildings passing by without being distracted by the road. If it's the most prestigious location you're looking for, you'll want to take a trip over to North Bay Road or Hibiscus Island. With some of the most expensive properties alongside upscale shopping locations and fine dining experiences like no other, they're not to be missed. With a professional chauffeur at your disposal, it's easier to visit multiple locations in a single day without worrying about erratic taxis. Keep your paperwork in the car, under the keen eye of your driver, while you take to the streets and discuss the next project on your list with business associates.
Immerse in the finer sides of Miami with chauffeur-driven luxury car experiences
As one of the most prestigious areas in Southern California, exploring Miami by a chauffeur-driven luxury car is a setup befitting the exquisite surroundings. Starr Luxury Cars are proud to have the largest fleet of prestigious cars for hire, with flexibility around both term hire and collection points. Our curated collection of luxury car hires includes rare models, exclusive limited editions and prestige vehicles you've dreamt of driving all your life, including the Rolls Royce Cullinan, allowing you to indulge in handcrafted opulence like no other. All of our luxury hire cars are under two years old, maintained to the highest standards and regularly serviced to prioritize safety. So you can rest easy knowing your entire party will be comfortably catered for and delivered to their end destination flawlessly.
Our professional chauffeurs provide an unrivaled, white-glove experience that promises to surpass anything else you've ever experienced. Well-presented, courteous and professional, they maintain a punctual timetable and focus on your comfort and needs at all times. Ideal for corporate clients and leisure travel, our chauffeur experiences can be paired with licensed protection officers for added security and the true VIP trip. Speak to a member of our expert team who upholds exceptional levels of service at all times to organize the itinerary and booking requirements for your party. Whether we're collecting you from the airport, delivering a loved one to a romantic location for that once-in-a-lifetime proposal or taking the family out for a day they'll never forget, our luxury car hire experiences are ones to remember. 
Browse our selection of chauffeur-driven luxury cars in Miami here today or get in contact with our expert team who are on hand to guide you towards the right experience for your requirements.