THE 5 BEST LUXURY HIRE CARS FOR A UK STAYCATION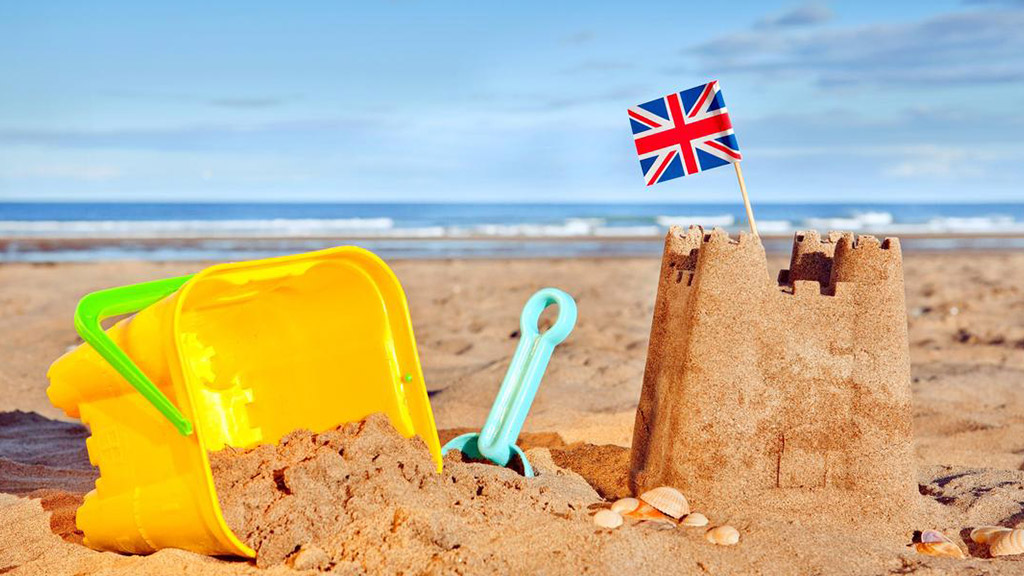 At a time where air travel restrictions are still high and everyday life seems uncertain, many of us may have had to cancel or amend holiday plans. But that doesn't mean you can't escape the hustle and bustle of normal life, opting for a luxury UK staycation instead. Interest in staycations has more than tripled over the last year and with hundreds of beautiful destinations, stunning coastlines, and some of the grandest hotels in the world, it's not hard to see why.
A UK staycation gives you the opportunity to do something different; partake in water sports or snow sports, visit some of the most famous landmarks in the world or simply relax and unwind, enjoying scenic views, fantastic food and first-class accommodation. But what can you do to make a staycation that bit more special? Whilst you're swapping your normal home and environment, why not also upgrade your mode of transport? Our extensive fleet of luxury hire cars are available for weekend getaways to week or fortnight long trips, allowing you to have the best staycation experience from the minute you leave home.
Here we take a look at our top 5 luxury hire cars for a UK staycation, providing you with the inspiration and information you need to book a holiday which is unforgettable, without the need to go abroad.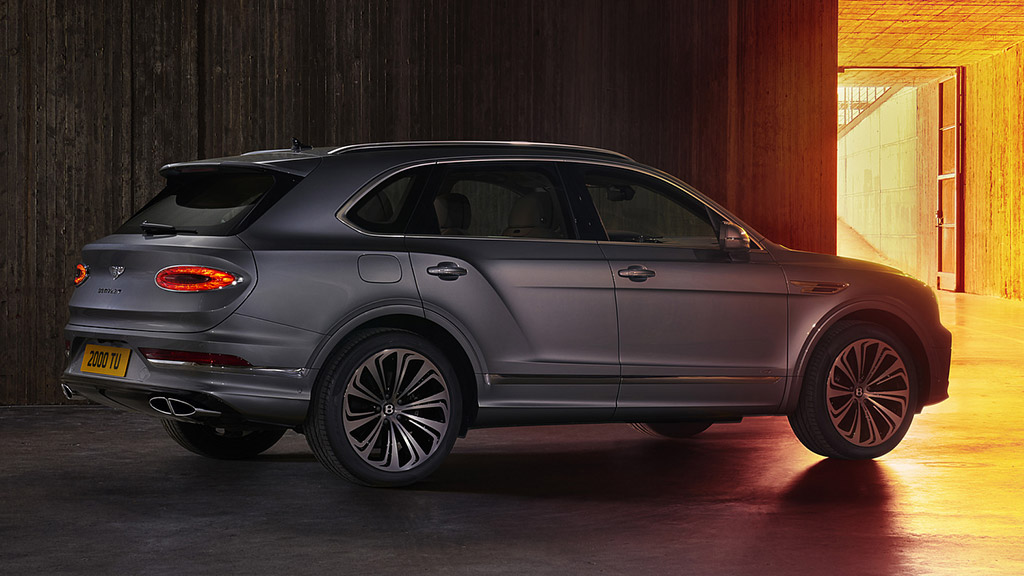 Hire a Bentley Bentayga: The Best Luxury SUV for a Family Trip to the South Coast
The South Coast gives UK holidaymakers the closest experience to an international beach holiday. Famous for its water sports, idyllic landscapes, and white, sandy beaches, this is a brilliant destination for families looking to escape the normality of modern life. As two of the UK's furthest Southern points, Devon and Cornwall remain mild throughout the summer and during the winter months, there are plenty of art galleries and indoor activities for families to enjoy.
And for family trips, there is no better luxury SUV than the Bentley Bentayga hire car. It's a stunning vehicle which exhibits all the signatures of Bentley design, but with the added practicality to seat up to five passengers with ample space for luggage. It can tackle almost any terrain whilst producing a top speed of up to 187mph, a true engineering feat for such a large vehicle. Up front, the driver and passenger can benefit from sumptuously comfortable seating, luxury leathers and signature wooden panelling whilst advanced technology and driver assistance programmes ensure you have the perfect drive.
In the back, passengers can remain entertained with easy access to the infotainment system, allowing you to become fully immersed in your surroundings but also offering the opportunity to stay connected in a modern world. Each Bentley Bentayga has been designed and hand-crafted in the UK, with meticulous attention to detail and a quality standard which is nothing less than exceptional. Whether you need to make a short or long-haul journey to reach the South Coast, the Bentayga will ensure you arrive feeling calm and ready to seize the day.
Luxury accommodation isn't difficult to find on the South Coast. Families can choose between top hotels such as the award-winning Gidleigh Park and the Grade II listed Alverton Hotel, or opt for smaller, boutique residences such as the Black Moon, a private apartment with panoramic views of St. Ives, and even its own private cave. The Bentley Bentayga hire car is the perfect pairing, ensuring you arrive in undeniable style and providing a luxurious, comfortable, and practical way for you and your family to explore the areas of Devon and Cornwall.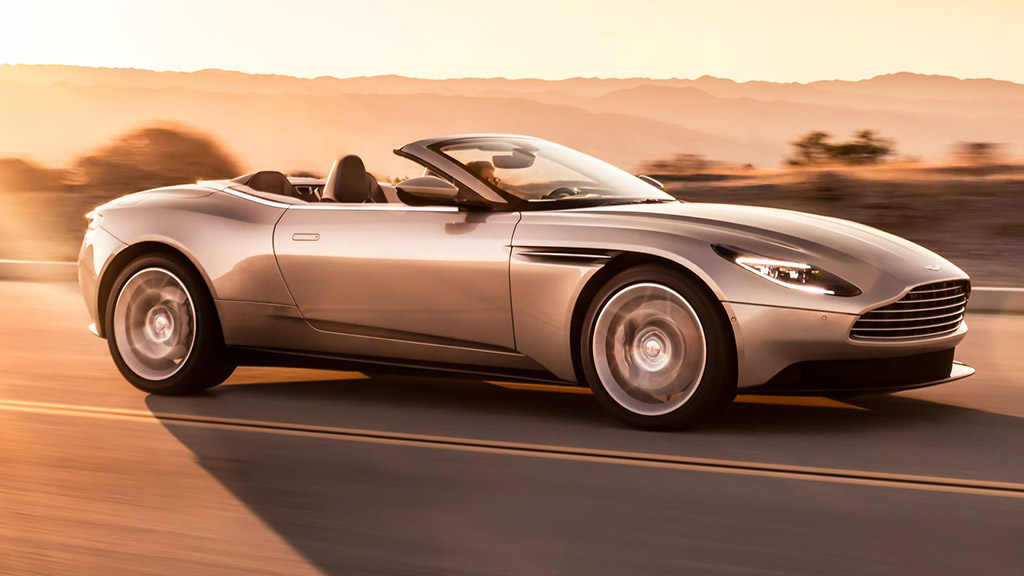 Hire an Aston Martin DB11 Volante: A Beautiful Sportscar for a London Staycation
Whether you're a London resident or not, the capital city makes for an excellent UK staycation destination. There is plenty to see and do, with several major landmarks to visit and tick off your bucket list, before enjoying some of the finest food and accommodation in the world. All the best British chefs have flagship restaurants here and A-list celebrities can often be spotted in the Chiltern Firehouse, 34 Mayfair and Sexy Fish, serving Michelin starred food with a unique twist.
London is a brilliant staycation choice for couples, who can find romance, culture, and finery around every corner. The playground of the rich and famous, the capital city is a hotspot for luxury cars, and you can regularly see rare, bespoke supercars and chauffeur-driven luxury cars. We recommend your hire an Aston Martin DB11 Volante in London, offering a sumptuously comfortable driving experience with unbelievable performance and a tasteful, impressive design.
The stunning convertible sportscar allows you to make the most of any warm weather, whilst immersing yourself in your surroundings in one of the world's most popular cities. On your way to London you can enjoy the power of a grand tourer which can accelerate from 0-62mph in 4.2 seconds and reach a top speed of 187mph, and if you do hit traffic several driving modes can be selected to optimise your journey. Though a meticulously designed sportscar, the Aston Martin DB11 is still a practical choice, with enough boot space to hold two cases or a set of golf clubs, allowing you to begin a London staycation in complete luxury.
You are spoiled for choice in terms of five-star hotels and accommodation in London. In the Mayfair area, you have Corinthia London and the Dorchester Hotel, both offering fantastic views and impeccable service which will wow even the most discerning guest. Should you wish to indulge in some retail therapy, luxury flagship stores such as Fortnum & Mason and Liberty London are just minutes away, whilst Buckingham Palace is practically next door. Even as the weather turns colder, this vibrant city is an ideal choice for a UK staycation all year round.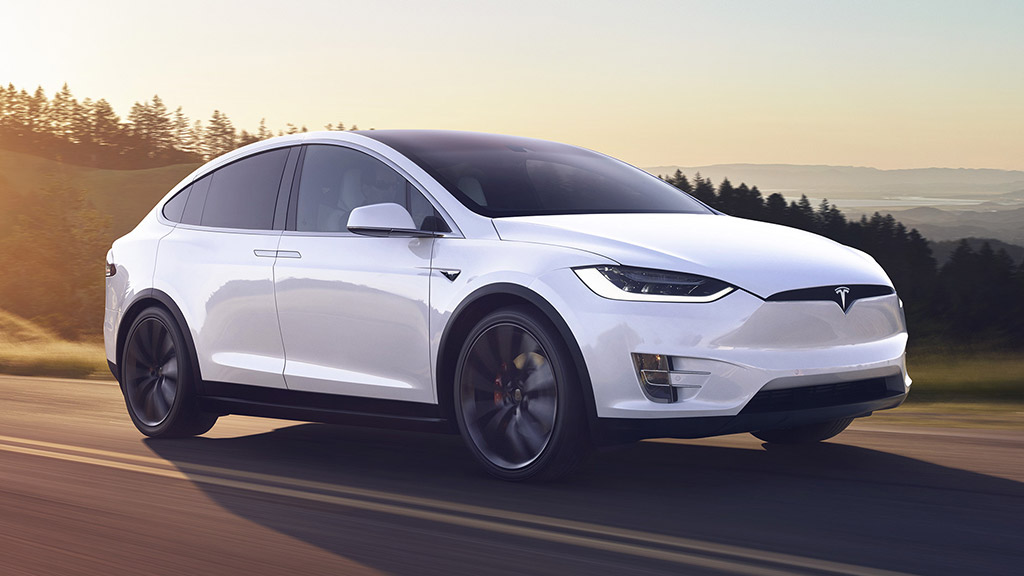 Hire a Tesla Model X: An Ideal Luxury SUV for Group Travel to the Brecon Beacons
The Welsh Brecon Beacons mountain range offers escapism in many forms, with vast open spaces giving you the freedom to be active or relax at will. For those with a sense of adventure, it is a great place to go mountain biking and walking in picturesque surroundings. Or for those who prefer a slower pace, there are several castles and parks to explore and the stargazing opportunities are hard to beat.
The Tesla Model X P100D is the high-performance model of the X series, an excellent pairing for a trip to the Welsh national park. A beautifully modern SUV, you can hire the Tesla Model X for a week, weekend, or fortnight, allowing up to seven passengers to be comfortably seated as you cruise across the country. Stylish and aerodynamic the Model X is often praised for its efficiency and safety and an incredible range of up to 336 miles allows you to easily reach Wales from London in a single charge. Refreshingly practical for a luxury SUV, should you need to recharge this can be done overnight or within an hour at a Tesla fast charging point.
The panoramic roof allows you and your occupants to soak up breath-taking views before you've even reached your destination, making the Tesla Model X a firm favourite for scenic routes. Though if you do need added entertainment, one of the most advanced infotainment systems in the industry will keep all passengers occupied. One of the many benefits you will find if you hire an electric car in the UK is the added storage space. The Model X offers 187 litres of luggage space under the front bonnet, whilst the rear seats can be folded away for a combined load volume of over 2,300 litres so you will never have too much luggage.
There are plenty of five star hotels to select from in the Brecon Beacons or, for those looking for the ultimate in privacy, Wales is also home to many retreats and cottages, allowing you to relax with loved ones whilst enjoying traditional log fires and outdoor hot tubs in blissful surroundings. Many are also family friendly and dog friendly, making the Brecon Beacons a versatile destination for any UK staycation.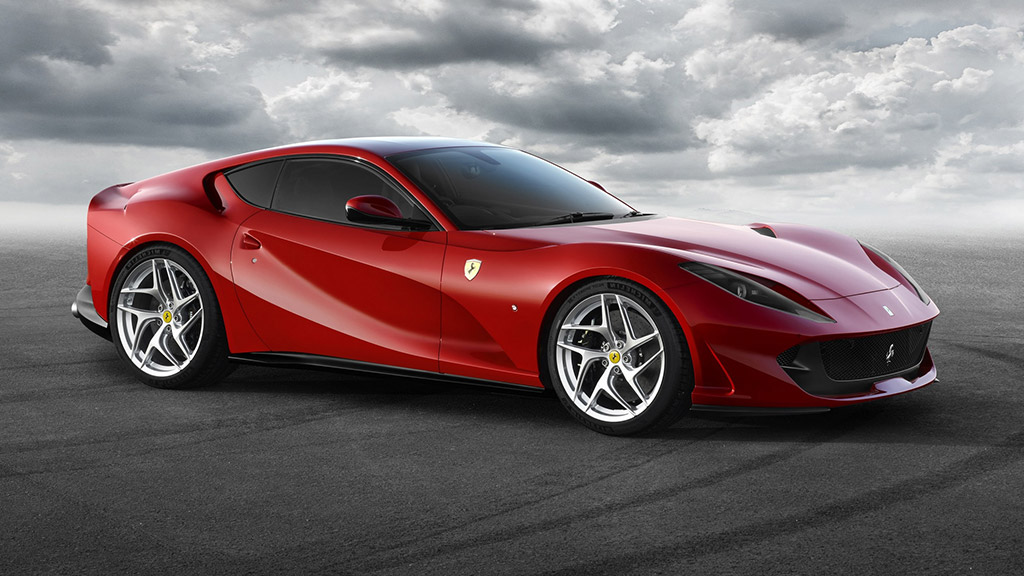 Hire a Ferrari 812 Superfast: An Incredible Supercar to Travel to the Scottish Highlands
The Scottish Highlands are a fantastic area to consider for a UK staycation. Alongside stunning views, you can find world famous golf courses and one of the best driving routes in the UK, making it ideal for those looking to get away on their own or as a couple. The North Coast 500 is an infamous route which takes you past historical architecture, mist shrouded mountain peaks and beautifully quiet greenery. This is an incredible journey on its own but when you pair it with one of the best supercars of the moment, it becomes an unforgettable experience.
The fastest and most powerful Ferrari to date, the 812 Superfast is exactly as it sounds. Beautifully modern and built with a new 6.5 litre V12 engine, the Ferrari 812 Superfast allows you to accelerate from 0-62mph in just 2.9 seconds and reach a blistering top speed of 211mph. With two seats, this is an ideal supercar to hire for couples, although trust us when we say it is every bit as enjoyable when travelling alone.
Whilst remaining in keeping with Ferrari's design ethic, drivers will have one of the most unique driving experiences imaginable. It has received a whole host of updates when compared to older Ferrari models, allowing drivers to utilise assistance systems including electronic power steering and the Ferrari Peak Performance system, which helps to improve agility and dynamics. A refined yet intimidating exterior ensures you arrive in style, though we guarantee the journey will be one of the highlights of your trip, making the Ferrari 812 Superfast the best supercar to hire for a UK staycation.
With hundreds of manor houses and five-star hotels, there is plenty to choose from in terms of luxury accommodation in the Scottish Highlands. We recommend taking in at much as the district can offer, planning an itinerary which allows you to cover a vast area whilst moving between some of the most luxurious accommodation. There are several famous golf courses to stop off at, should that be your pleasure, such as the Turnberry Resort and St Andrews, which boast lavish rooms and exquisite food to allow you to stay overnight.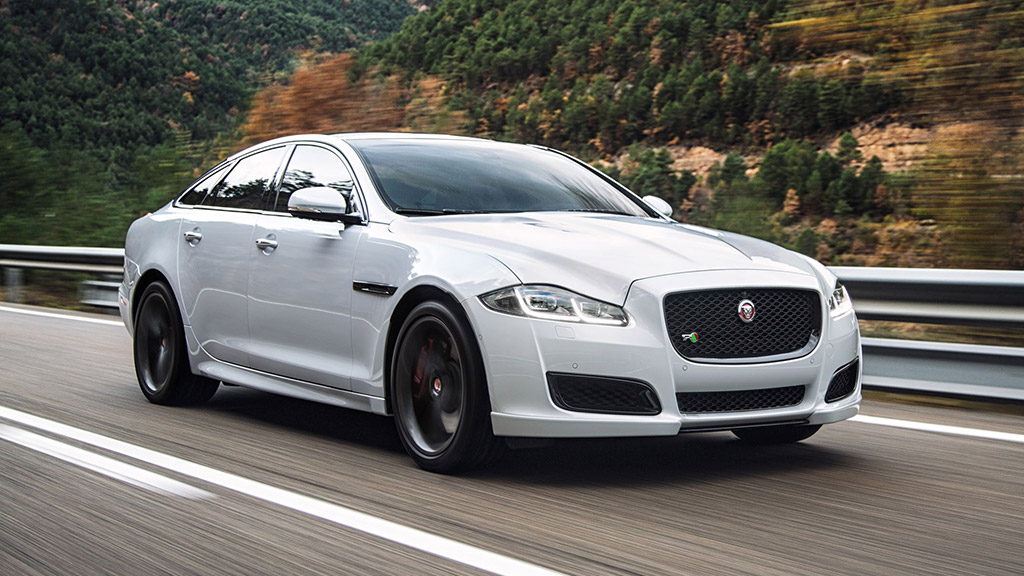 Hire a Jaguar XJ: A Refined Saloon for Scenic Drives to the Lake District
The Lake District is one of the most picturesque areas of the UK, offering couples and families the chance to walk, cycle or go boating in serene surroundings. A quiet area which has become world-famous through English literature, the Lake District is also home to Michelin starred restaurants, where you can sample locally sourced food, prepared with flair.
Elegant, classic, and high performing, the Jaguar XJ hire car makes the perfect pairing for a trip to the Lake District. Whilst holding onto its distinctive British heritage, this luxury saloon has been updated several times to fit in effortlessly with modern life. A dynamic exterior hints at its capability whilst its awards for quality give you an indication of the driving experience.
Seating between four to five passengers and with a boot space of 479 litres, the Jaguar XJ is one of the best luxury cars to hire in the UK, suiting couples as well as small families. Leg room and personal space is at a premium, whilst soft, supple luxury leathers adorn the seats for a smooth and relaxing drive as you take in your surroundings.
Accommodation ranges between five-star resorts, boutique hotels and rustic lodges, each offering an unforgettable stay. One of the most noteworthy is Brimstone Hotel, which features a world class spa and luxury suites with private balconies and log burner stoves, all accompanied by 24-hour service and set in the heart of the idyllic British countryside. Hire the Jaguar XJ and ensure your luxury Lake District getaway starts and finishes in complete comfort.
A UK staycation is an excellent alternative to going abroad and with scenic areas and luxury lodgings available on your doorstep, it can be every bit as exciting. To make your experience more memorable, pair your visit with one of our luxury hire cars, which can be delivered to any address in the UK. Should you wish to discuss anything further, our expert team are always on hand to help, ensuring you have the most enjoyable British holiday possible.