LUXURY CHAUFFEUR SERVICE LAS VEGAS
Hourly & Distance Bookings
Please note that our hourly and distance option is only permitted within the same city as the pick up location. A price adjustment may be sent to you before your booking can be confirmed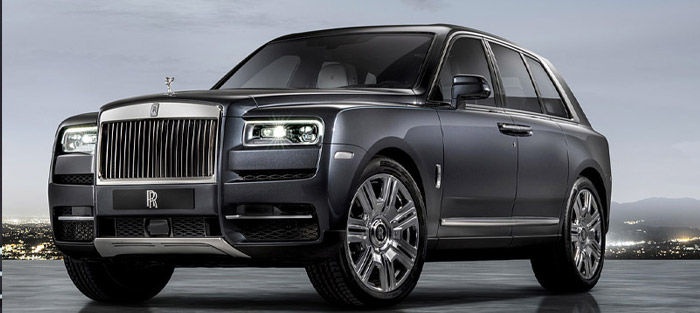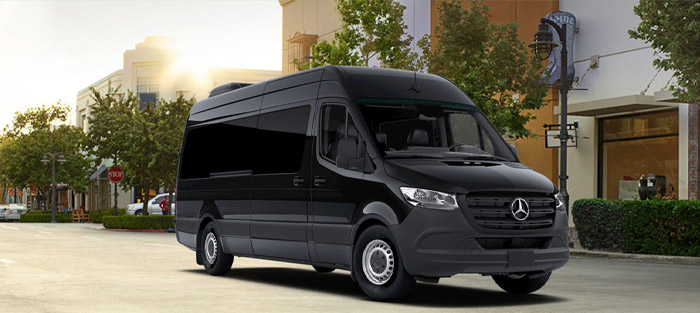 ROLLS ROYCE PHANTOM SERIES 8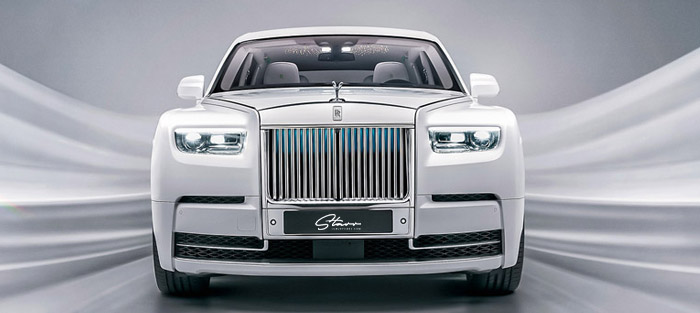 Sin City. The City That Never Sleeps. Elope City. Whatever you call it, hiring a luxury car with a professional chauffeur in Las Vegas is one of the best ways to explore one of the most iconic cities in the world. Take your visit to whole new heights and take advantage of our extensive fleet of luxury cars with courteous and punctual drives on hand to help you discover all of the hidden treasures Vegas has to offer. That VIP experience – whether experienced as a treat for yourself or to mark a special occasion – becomes a true reality while the Starr Luxury Cars team help to create memories that will last a lifetime.
Place your bets in Las Vegas
From the neon lights to the unforgettable entertainment, Las Vegas is the place where dreams are made. Use our professional chauffeur service to streamline your up-coming itinerary and create an on-road party location where champagne bottles can pop and the fun can begin. Plan the perfect stag doo that takes you through the city's most signature sights and ends with a night at the most lavish casino in the world – The Bellagio. Our drivers take control of everything while you and your traveling party can switch off and fully drink in everything there is to love around you.
The action is on you! If there's one thing that Las Vegas is renowned for it's the plethora of casinos and gambling locations that allow you to try your luck against the big leagues. Hire a Rolls Royce Cullinan and a professional driver to drop you off at Wynn Las Vegas – perhaps the most luxurious and lavish casino in the area. With an abundance of luxury at every angle, you'll sink into plush leather seats, benefit from a wealth of space and have chilled champagne waiting on tap before you've even stepped outside. Don your finest quiet and most elegant dress, try your hand on the slot machines or seek the illusive royal flush in the Poker Room. If you've got plans to stay fixed all day and evening, catch unforgettable entertainment in the Overlook Lounge or shake your tail feather in the intimate surroundings of XS.
If you've got plans to win big during your trip, the Mirage Casino is known for having the most winners. Ask your professional chauffeur to pull the Cadillac Escalade up outside, making an entrance before your party enters and remaining on hand once you leave with all of your winnings. Exuding hip-hop-inspired elegance, this impressive vehicle finds its home effortlessly in the affluence of Las Vegas. Owned by Hard Rock International, the Mirage Hotel and Casino is renowned for having a nightly volcanic eruption at its heart. Discover the allure of the indoor tropical forest or find the wildest corners of Las Vegas when you visit the Secret Garden. Slip into the Mirage casino and make some real cash, either at the tables or via the exclusive high-limit lounge, if you're feeling particularly lucky.
Indulge in nighttime entertainment like no other
Having a professional chauffeur-driven luxury car on hand in Las Vegas means you can fully switch off. You have an on-hand designated driver who will organize pick-ups and drop-offs punctually while ensuring your traveling party has the best time imaginable. Hire a Mercedes Jet Sprinter in Las Vegas and get everyone on board for a weekend of live music entertainment and unforgettable nightlife too. This converted van has everything you need at your fingertips. The large interior can be decked out to suit every need – blare music, crack beers or watch the latest touchdown from the comfort of a leather-clad haven. Choose a model with an onboard cooler or one with a tonne of charging ports that ensure you can stay connected with your traveling party (and driver at all times).
Ask your driver to take everyone down to the Bellagio Fountains. One of the most impressive choreographed displays in the area, discover over a thousand fountains that explode into life and dance along to music over 1000 ft above your head. A moment you're unlikely to forget, the show can be experienced every 30 minutes, offering entertainment in every gap in your itinerary during the day. Then, clamber everyone back on board, pop another glass of champagne and head to Omnia at Caesars Palace. With its unprecedented line-up of world-class DJs and celebrity experiences, its all-encompassing nightlife creates an atmosphere that shivers through your senses and promises to impress.
And if you're looking for an outdoor activity in Las Vegas that has the potential to make a life-long impact, cruise through the strip for inspiration. Hire a limousine with a professional chauffeur from Starr Luxury Cars and see the world in under an hour. Known as the 'Jewel of the Desert', this is perhaps the most impressive drive you'll ever experience. With your professional driver taking care of on-coming traffic and road legislation, you can drink in the sights fully. Keep an eye out for that famous hotel-front volcano, spot luscious tropical gardens in all of their finery and don't forget to fully appreciate the radiance of the neons that flood every single corner.
Entertainment is certainly in no short supply in Las Vegas. And, when you have the support of a professional chauffeur with a luxury car hire, you can truly immerse yourself in the heart of this iconic city.
Indulge in Las Vegas at its finest with a professional chauffeur
There is an opulence and luxury to Las Vegas that manages to be loud, brash and appealing to a wide variety of people. Whether you're here for the casinos, want to see your favorite singer belting their heart out or have planned a once-in-a-lifetime trip that ticks everything off your wish list, you deserve to do it in style. Hiring a luxury car on its own is an experience not to be missed. But hiring one with a professional chauffeur takes it to a whole new level.
If you're in the process of organizing a stag doo, Las Vegas is truly the only place to consider. The one and only true Sin City, this place is the mecca for gambling and has become so synonymous with enjoyment, it has to be the place to say goodbye to your single years. Choose to say those farewells with a professional chauffeur and give yourself the space to drink in all of your surroundings. Opt for a luxury limousine and you'll be able to take larger parties with you, celebrate on the road and guarantee safe travel back to your hotel at the end of the night.
At Starr Luxury Cars, we are proud to offer the largest fleet of luxury cars for rent with a professional chauffeur. Our professional team is on hand at all times to support you, offering tailored driving experiences that meet your every requirement. Hire a Rolls Royce Phantom 8, bringing the world's most luxurious car to your disposal. Gliding down the street and offering exceptional serenity inside the handcrafted cabin, this is a passenger-focused vehicle that takes one-off drives to a whole new dimension. Or consider a Lincoln Navigator with a professional chauffeur to take advantage of a remarkably comfortable luxury SUV that offers the space to stretch out and the opulence needed for every trip.
All of our vehicles are under two years old and have been maintained to the highest standards. We have a team of professional, well-presented and courteous chauffeurs that bring a wealth of experience with them and are dedicated to providing the finest service to every single client. Allow them to take on the responsibility for on-road safety, load and unload your luggage and ensure you arrive on time to your next destination with ease.
Whether you're in Las Vegas for a stag doo, planning a spontaneous elopement or simply want to win it big in one of the world-renowned casinos, we have a flexible driving experience to suit. With both long and short-term hire alongside additional extras, including premium alcohol and licensed protection officers, we ensure that every moment of your trip exceeds expectations. We aim to anticipate and accommodate all requirements, creating a top-of-class driving adventure that will become the talk of the town.
Browse our selection of chauffeur-driven luxury cars in Las Vegas here today or get in contact with our expert team who are on hand to guide you towards the right experience for your requirements.