LUXURY CHAUFFEUR
SERVICE GENEVA
Hourly & Distance Bookings
Please note that our hourly and distance option is only permitted within the same city as the pick up location. A price adjustment may be sent to you before your booking can be confirmed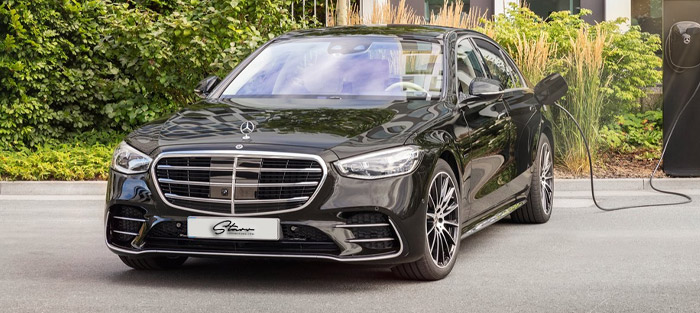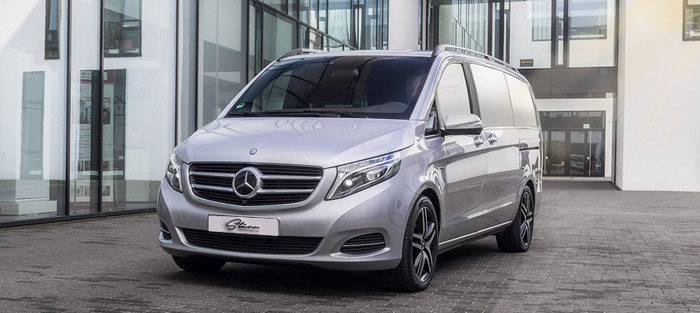 From international diplomacy to towering cathedrals, Switzerland manages to deliver exceptional experiences for every traveller. It is a city of neutrality and one that prioritises the comfort of all. Discover the finest way to explore every corner with luxury car hire and a professional chauffeur. An experience that exceeds all others, it promises to transform your view of on-road travel and streamline each journey to ensure continual enjoyment. At Starr Luxury Cars, we offer one of the largest fleets of prestige cars for hire in Switzerland.
Dazzle business associates and award employees with corporate chauffeur-driven luxury car hire
Switzerland is world-renowned as being one of the most prolific financial centers on the planet. Over the years, it has become a mecca for international organisations including the Red Cross and United Nations. As such, business travellers frequently find themselves exploring the contemporary city and seeking ways to impress business partners and potential clients. Luxury chauffeur-driven car hire does that in abundance. It streamlines transportation while sending a message of care and appreciation to all. Our professional chauffeurs can collect you from any destination. Hire a chauffeur-driven Bentley Mulsanne and upgrade your airport transfer. With a dedicated driver waiting for you at Geneva Airport or Geneva Cointrin International Airport, you no longer have to worry about unnecessary stress. This spacious, hand-crafted vehicle is a celebration of beauty. The large and demanding silhouette dominates every street while providing a spacious cabin that envelops you in comfort. Every surface has been wrapped in plush leather, with cutting-edge technology built in and the finest soundproofing. After a long and tiresome journey, there's no finer way to travel than with a professional chauffeur.
Geneva also plays host to some of the most historic sites in diplomatic history.
If you're seeking a unique location for conferences or want to inspire younger employees, hire a Range Rover Autobiography LWB with a professional chauffeur. Space for four on-board and on-board wifi make it the perfect corporate transportation option. Pair this with a professional chauffeur and you have the easiest means for transporting your entire party to the Palais des Nations. The official headquarters for the United Nations is one of the largest conference centres globally and plays host to over 8,000 meetings per year. Choose to hire one of the conference spaces inside and inspire attendees to make important decisions with confidence. Or, book your team on to the official tour and allow them to explore, learn and expand their minds in this iconic location.
This iconic city also holds some of the most beautiful hotels and restaurants for entertaining. Treat the most important decision-makers to a meal at Bayview by Michael Roth. Ask your professional chauffeur to take care of the driving, while you focus on enjoying a pre-dinner glass of wine or spend time out later into the night. Situated in Hôtel President Wilson. This is the spot to appreciate authentic gastronomic dining on its own level. It is the proud owner of one-Michelin star and provides truly breathtaking views over Lake Geneva and the Alps. If you're looking to impress, wine and dine, few locations in the city can hope to reach these heights. End the evening at the Glow Bar with delectable cocktails and a centralised location.
Discover luxury personified with luxury chauffeur-driven car hire in Geneva
Alongside being a financial hub, Geneva is also hailed as being a capital of luxury and opulence. Hire a BMW 7 Series with a professional chauffeur and explore the history of watchmaking here. The Patek Philippe Museum is an evocative showcase of watches from the iconic marque, spreading over 175 years of horological development. While you're there, make sure to appreciate the panoramic views over the in-house production site and the library with over 8000 publications too. Spend a few hours here celebrating prestige at its height before slipping back into the colossal beast. The 7 Series has been crafted perfectly for chauffeur-driven experiences. With the option of either standard or long-wheelbase length, it embraces refined elegance and state-of-the-art technology. The tranquil cabin provides a moment of calm that heightens further while your driver takes care of the on-road situation.
No luxury trip to Geneva could possibly be complete without delving into the joy of shopping. Hire a Mercedes S Class and appreciate a large vehicle designed to perfectly befit all of your needs. As you relax within the large, leather-wrapped cabin and appreciate the heightened sound-deadening technology, your driver will navigate the roads and bring you closer to Rue du Rhone. Hailed as one of the most luxurious shopping locations in the city, it sits alongside the Rhone River and features a curation of exquisite brands including Louis Vuitton, Piaget and Cartier. Wander through the streets and you'll be met with the most affluent individuals in the city in a traffic-free environment that encourages many hours of relaxed enjoyment. Once you've treated yourself to a one-of-a-kind treasure, the S Class offers 305 litres of boot space to store them in while you travel back to your hotel.
When you talk about hotels, Geneva offers an exquisite range of accommodation options to suit every travelling party. Your professional chauffeur allows you to experience all of the finest details. They remain on hand for your next journey and offer advice on the best locations to add to your itinerary. Ask them to drive over to the Four Seasons Hotel des Bergues Geneva. Originally built in the 19th century, this decadent property boasts a range of rooms with varying decors. Book a private suite, appreciate views over the tranquil Lake Geneva or enjoy delicious dishes from the Michelin-starred Il Ego restaurant.
Discover Geneva surrounded by an air of opulence when you hire a luxury car with a professional chauffeur
From financial visitors to those seeking a unique historical exploration, Geneva is a much-visited location with so much to offer. Chauffeur-driven luxury cars are a seamless choice for transportation, eliminating traffic concerns and prioritising comfort. At Starr Luxury Cars, we have one of the largest fleets of prestige cars for hire with tailored driving experiences to suit every need. All of our drivers are fully insured and vetted, with a parallel dedication to providing exceptional customer service for every client.