Welcome to Starr Luxury Cars Houston
Starr Luxury Cars are now offering Self-Drive and Chauffeur Hire Services in Houston
Welcome to Starr Luxury Cars Houston
Starr Luxury Cars are now offering Self-Drive and Chauffeur Hire Services in Houston
Thank you for your interest in Starr Luxury Cars Houston, Please fill in the quote form to get an instant quote, If you are not sure of the vehicle you are interested in please have a look at our selection of exotic cars available in Houston
WE PROVIDE THE FINEST EXOTIC & PRESTIGE CARS!
discover houston the starr luxury way
Southern hospitality meets urban chic in this vibrant, eclectic city. Houston is a place filled with world-class dining, arts, hotels, shopping and nightlife. Whether you're visiting with family, friends, for work, or an event, you're sure to enjoy your time in the largest city in Texas. And the best way to make your trip even more memorable is to hire an exceptional car. Starr Luxury Cars provides the largest fleet of luxury cars for hire in the Houston area, affording you access to globally iconic marques and the rarest exotic cars on the planet. Discover everything that Houston has to offer from behind the wheel of one of our breathtaking vehicles.
WHY CHOOSE STARR LUXURY HOUSTON?
EXPLORE HOUSTON'S SIGHTS IN COMFORT AND LUXURY
Perched near the Gulf of Mexico, Houston is a fast-growing melting pot of cultures. If you're looking to soak up a real home-grown Texan treat though, you must check out the Houston Rodeo. It's the largest livestock exhibition and rodeo in the world. Millions of people visit the 20-day event each year. Performers including Beyonce, Ariana Grande, Kiss, Taylor Swift, even Elvis Presley have taken to the stage at the Houston Rodeo. It'll certainly be a memorable experience.
Houston is also home to several professional sports teams. If you fancy watching a basketball game, catch the Houston Rockets. Prefer football? The Houston Texans are not to be missed. Or if you're a die-hard baseball fan, be sure to plan your trip around a Houston Astros game.
Whatever type of car you see yourself driving around Houston's attractions, we have you covered there too. From classic sports cars like the Porsche 911 Carrera, to iconic all-American muscle cars like the Dodge Charger Hellcat, Starr Luxury Cars can make your dreams a reality. Or perhaps there's a large group visiting the city with you for a work or family trip? No problem. We have a whole range of spacious luxury SUVs available for hire too.
Houston is also famous for its global importance to space exploration – earning it the nickname "Space City".  Don't miss a chance to visit the Johnson Space Center, which serves as Mission Control for American space missions and welcomes visitors to explore the artifacts of American space exploration.
If you're travelling with the kids and want some family-friendly attractions on your to-do list then Houston has plenty to offer there too. Houston Zoo is an unmissable day out. The 55-acre site is located within Hermann Park and houses over 6,000 animals from more than 600 species. Houston Zoo is the second most visited zoo in the United States, receiving 2.1 million visitors each year. 
Houston has so much to offer that a luxury hire car to get you from place to place really will make your trip easier and more enjoyable.
SOAK UP HOUSTON'S WORLD CLASS SHOPPING AND DINING
If you're looking for a wide range of upscale shopping and dining opportunities in Houston, you can't go wrong in Uptown. This shopping mecca has more than six million square feet of retail space and more than 1,000 stores. On Westheimer Road you'll find The Galleria – the city's top spot for shopping. More than 30 million shoppers pass through its doors each year to visit high-end retailers like Neiman Marcus, Saks Fifth Avenue, Tiffany & Co. and Valentino. The Galleria itself spans 2.4 million square feet and is home to two Westin hotels, three office towers, 400 stores and restaurants, two swimming pools, a full-size ice rink and 13,000 parking spots.
And what better vehicle to pull up in than a truly indulgent supercar like the Lamborghini Huracan Spyder? This sleek supercar brings the epitome of Italian class to your fingertips. From the 5.2-litre V10 engine to the top speed of 201mph and 0-60mph sprint time of 2.5 seconds, you'll certainly feel its power as soon as you get behind the wheel. And you'll undoubtedly turn heads wherever you go in this striking vehicle.

ESCAPE THE CITY AND UNWIND
Another big plus point of Houston is that there are some beautiful beaches just a short drive away. If you're wanting to escape from the hustle and bustle of the city center, it couldn't be easier to just hop in your luxury hire car and get yourself over to the stunning coastline at nearby Galveston. Filled with beautiful beaches, a kitsch amusement park and a pleasure pier, it's the kind of spot you can spend a relaxing evening, or a whole day. Some of Galveston's best beaches include East Beach, Stewart Beach, Porretto Beach, and San Luis Beach. So don't miss the opportunity to feel the sun on your skin and the sand between your toes.
Why not choose a fabulous convertible hire car to get you there? We have a spectacular range of very special vehicles at your disposal, such as the Ferrari 488 Spider with its retractable hard top. This supercar combines stunning looks with exceptional performance, and would make the drive a true pleasure.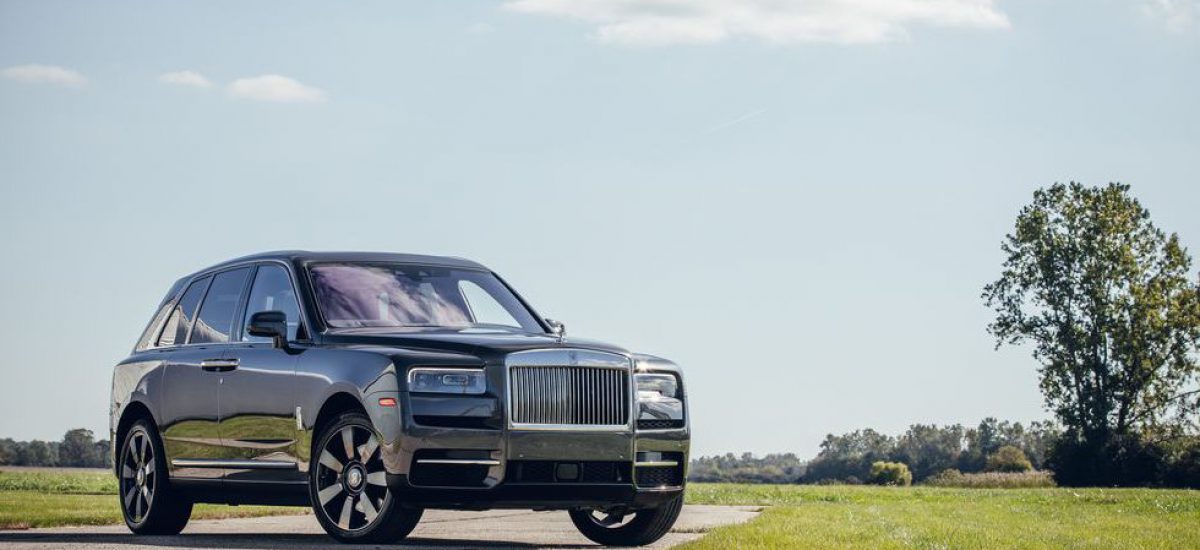 EXOTIC CAR HIRE WITH STARR LUXURY CARS HOUSTON
At Starr Luxury Cars, we are proud to have the largest fleet of luxury cars for hire in Houston. This brings you access to some of the world's most iconic 4x4s, convertibles and performance cars to suit any adventure. We offer short and long-term car hire, with driving experiences to suit airport transfers, corporate visits and family holidays alike. Our professional and friendly team are on hand to tailor your experience to fit your exact specifications.
Discover our full fleet on the Starr Luxury Cars website here. If you would like to book or understand more about your options, reach out to the team via sales@starrluxurycars.com or book using the quote form on this page. We look forward to creating an unforgettable experience for you.
Just a few of our recent testimonials from happy clients who trust Starr Luxury Cars
Great cars, great service especially from Andi who delivered the car to me, very polite and professional.
Jake and Kat Yacht Crew
21/06/2023
Excellent vehicle and amazing friendly service, met us as the airport and were on our way in no time at all. Can't recommend enough
Hedde Verhagen
21/06/2023
Andy arranged everything perfectly. Really made our trip complete👌🏼👌🏼
Carlos A Perez
19/06/2023
I rented a beautiful Bentley Bentayga from Star Luxury and it is the best experience I have ever had renting a car. The person who dropped off the car at my hotel was very helpful in explaining the features of the car and handed it over to me in pristine condition. Unfortunately I had a puncture on my way to Cambridge. I called the company and immediately they found a service that met me and put on a brand new tire in very little time. The whole experience couldn't have been better. Both Andi and Joe are true professionals and I will definitely be using the service again.
Great cars, professionally maintained, solved questions - requests fast and easy, especially for renting a DB11 from out for the country. Will use again on my next trip
Marcello Briganti
01/06/2023
Rented a Urus for a couple of days everything went smooth. Car was great and customer service was really fast and available. Adam toke care of us and delivered the car and make sure everything was ready for us to have the best experience. Price is decent compare to other companies and we will definitely use their services again !
Beautiful Range Rover and excellent service.
What an incredible service, and proffesional staff. This it's been an amazing experience, with this exceptional treatment, I really recomend it thoroughly, if you are a car lover, you will be gladly surprised.