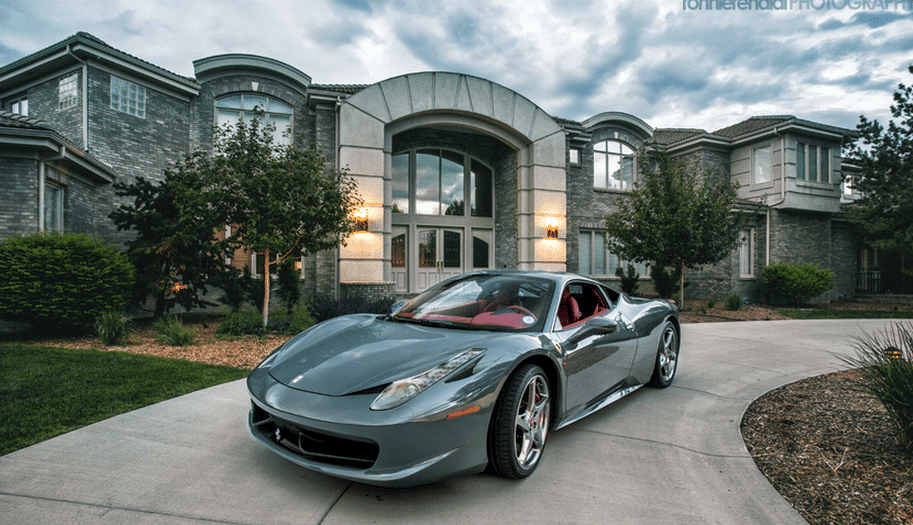 16 Feb

Top Five Fastest Supercars in the World: The Driveways of the Rich and Famous

The thrill, power and adrenaline felt when sitting behind the wheel of one of the world's fastest cars is indescribable. Whether you're going full throttle on the racetrack or getting a taste of the potential on the open roads, prestige hire supercars offer excitement, stunning looks, and above all, speed. And with heaps of add-ons and luxurious personalisation options, these hypercars can end up costing millions, reserved to the private land of the UK's top CEOs, footballers and Hollywood superstars. These top five performers are rare to see in the flesh, let alone be able to drive, and have the perfect combination of innovative engineering and flawless looks which see them at the top of their class. Whether you've got mega bucks and want to try before you buy, or you just want a taste of how the other half live, Starr Luxury Cars have five of the world's fastest cars for hire.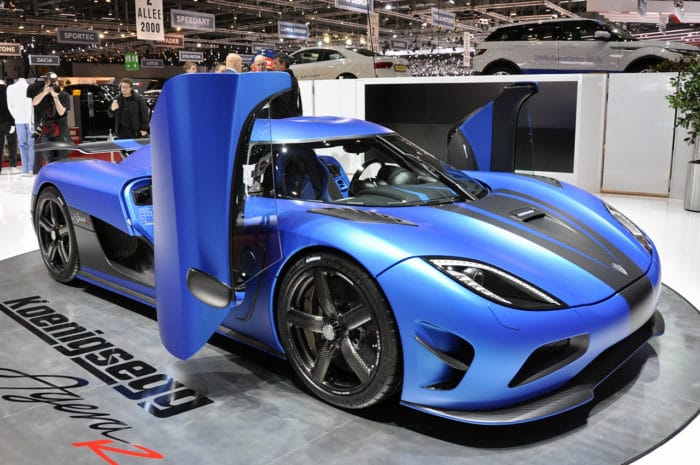 Koenigsegg Agera RS
First up is the phenomenal Koenigsegg Agera RS, an insane hire supercar which was revealed in 2015 and has been limited to just 25 models. In November 2017, the Koenigsegg Agera RS hire car smashed multiple world records, including the highest top speed for a production car and the highest speed ever recorded on a public road. The official top speed is 277mph, although we know it's been pushed far beyond this, up to around 284mph and beyond. To achieve this, the £1.1 million sportscar contains elements from its Agera R and S models, for a luxury supercar which is lightweight, aerodynamic and powerful.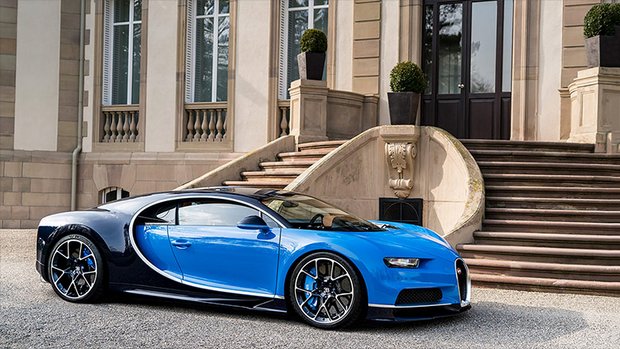 Bugatti Chiron
Next, we have the stunning Bugatti Chiron hire car. Although its maximum speed has been electronically limited to 261mph for safety reasons, it can accelerate from 0-60mph in an astonishing 2.3 seconds and has an estimated potential top speed of 288mph. The £1.8 million luxury supercar will be limited to just 500 models, over half of which have been sold without a single buyer needing a test drive. Not only is the Bugatti Chiron hire car legendary for its speed capabilities, the use of rare, luxurious materials and an outstanding design make it one of the most exclusive cars in the world.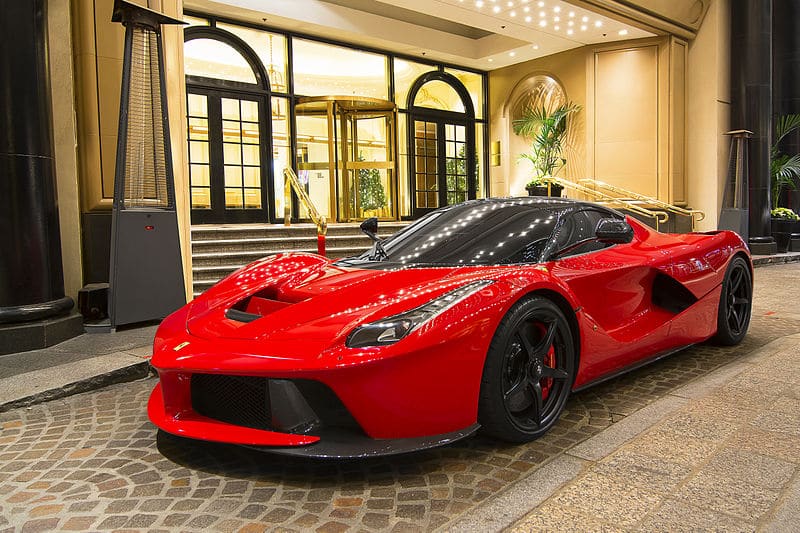 Ferrari LaFerrari
I bet you didn't expect to see a Ferrari hire car on this list. It's true, the beautiful LaFerrari can only reach a top speed of 217mph (although there are not many contexts where the word 'only' would be suitable!) but the Ferrari LaFerrari hire car can also go from 0-60mph in just 2.4 seconds, making it worthy of our top five. The luxury hybrid was a ground breaker for Ferrari in 2013, and only 500 models were ever sold; at around £1.1 million each, the perfect mix of exhilaration and exclusivity. Inspired by Formula One engineering, the distinctive Ferrari hire car has all the dynamics of the elite marque with the power of something far greater.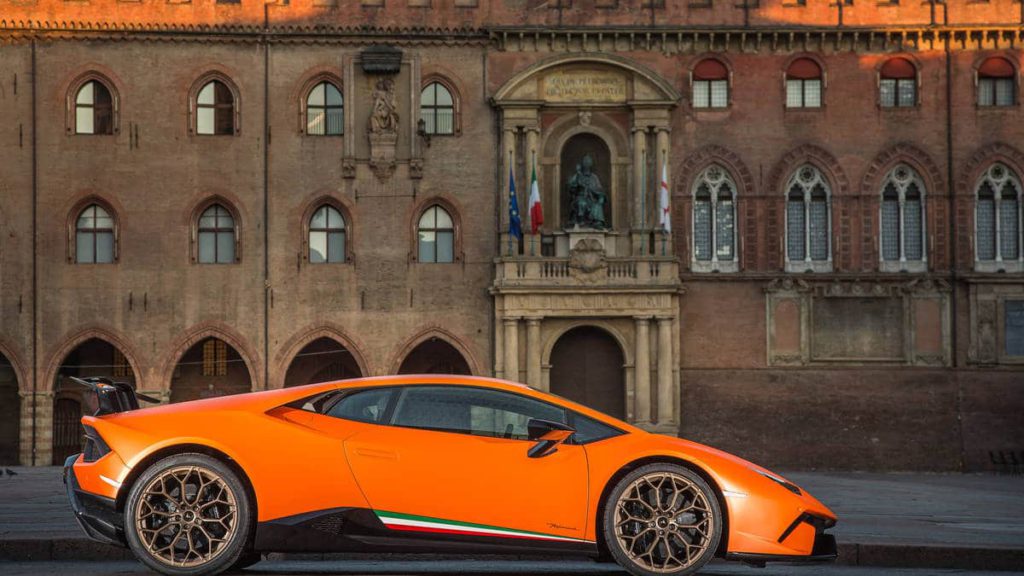 Lamborghini Huracan
So, it may not the fastest on our list, but the Lamborghini Huracan hire car offers something else. Not only does it have an unofficial 0-60mph acceleration time of 2.5 seconds, it was designed with road users in mind. Whether you prefer to blaze down the racetrack at a top speed of 201mph or want a luxury supercar which you can drive on a daily basis, the Lamborghini Huracan covers all bases. A dynamic look and a luxurious price tag of £1.7 million to match earns the Huracan its place at the top of its league.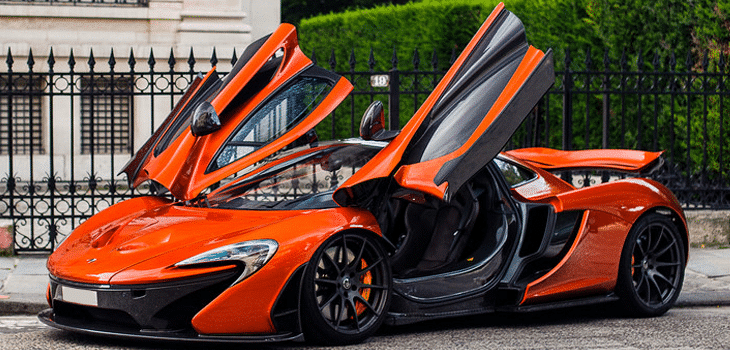 McLaren P1 GTR
Last but by certainly no means least is the McLaren P1 GTR hire car. This is the second hybrid car on our list, combining technology and innovative design which sees it reach a top speed of 225mph, and, more impressively, a 0-60mph acceleration time of just 2.4 seconds. Production of the stunning hire supercar was limited to just 58 models and would set owners back nearly £2 million to buy. With Formula One influences found in every element, this hybrid hypercar is the best the elite marque has ever designed for the racetrack.
Whether you agree with our list of the top five fastest cars in the world or feel like it's perhaps missing a model or two, there's really no doubt that these stunning supercars offer excitement, comfort and truly astounding speed. And with engineering and technology improving every year, this can only get more exciting. Only a few months ago Tesla promised us an all-electric supercar which is sure to smash the current world records out of the park, with a 0-60mph acceleration time of a jaw-dropping 1.9 seconds and we can't wait to see what other marques are going to pull out to compete (or which ones will become a part of our fleet!). Whether you'd like to hire one of the fastest cars in the world or need some advice or recommendations, our expert team are always on hand to ensure you receive the best service in prestige car hire.