This month, the new 2021 McLaren 765LT hire car was officially revealed and guaranteed to be better than its predecessor, the 675LT, on every level – big claims considering the 675LT received five-star reviews from car critics worldwide. With a design that is strictly based around aerodynamics and adrenaline, the new McLaren 765LT is more powerful and lighter than ever, resulting in faster speeds and incomparable excitement whilst driving. Improved engineering and the latest technology makes this McLaren's fastest longtail supercar yet and with only 765 available to buy, we cannot wait to have the McLaren 765LT available to hire from our luxury supercar hire fleet so that you can experience the thrilling drive too.
Based heavily on the McLaren 720S, the body has been completely stripped back and reimagined to save weight and improve aerodynamics in every possible way. The new McLaren longtail hire car weighs 80kg less than the inspiring 720S, a saving made in every area and an incredible feat considering how lightweight the 720S was to begin with. At first glance, the 720S and 765LT look quite similar but, with hundreds of design updates made, up close the enhancements and adjustments make this a new supercar in its own right. To start, unlike its predecessor the new 2021 765LT hire car features all carbon fibre body panels and bucket seats. Not only do these make this luxury hire supercar lighter, occupants can expect to feel completely encapsulated within the seats for a sporty and dynamic driving experience, inspired by the racetrack. Another huge weight saving is made by the introduction of the 765LT's forged alloy wheels; even the bolts used to hold them in place have been made in titanium to save a few extra grams.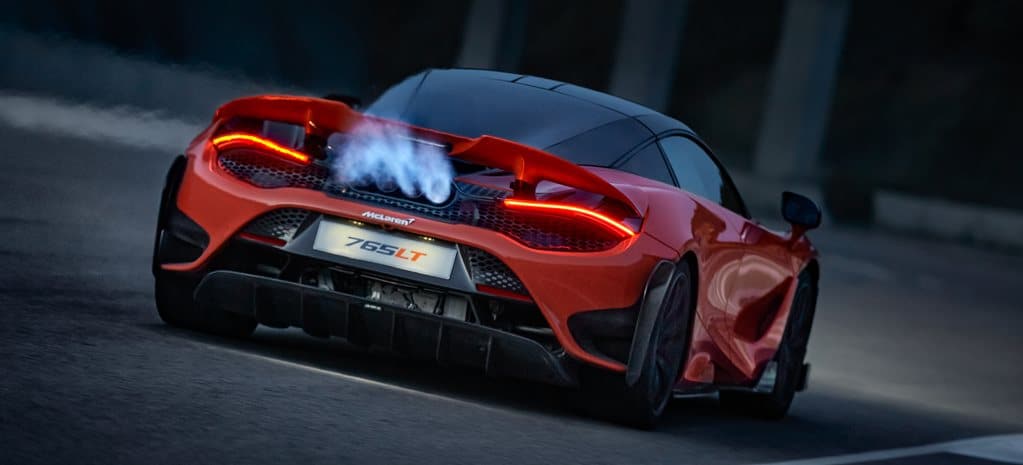 The new luxury mid-engine, rear wheel drive supercar is aggressive and dynamic with an elongated body which does significantly more than just suggest its capability. At the front it's lower and wider, whilst at the back, you can find McLaren's first full titanium exhaust, made for a sharper, louder and all-round more fulfilling sound. The altered body shape also equates to 25% more downforce, with a new front splitter and carbon fibre vents included to increase speed at every opportunity. The new active rear wing also does more than just fulfil the requirements to make the new McLaren hire car a longtail; by increasing downforce, McLaren have reduced stopping distance to 110 meters when travelling at 124mph.
Inside, the interior is again very similar to that of the McLaren 720S. Certain features have been redesigned in carbon fibre to reduce weight without affecting user experience and the carpet has been completely stripped out – because, honestly, who needs carpet in an exclusive supercar like this? Everything is sculpted and driver-focussed, anything which doesn't directly improve driver engagement has been dismissed, creating a whole new environment for the driver and passenger. The sounds, sights and feelings are all based around the car and its engineering; for dedicated supercar fans, a double-glazed panel is also available to sit in the rear, displaying the engine within.
So just how fast is the fastest McLaren longtail? Another tribute to the McLaren F1 GTR Longtail, the 4.0 litre twin-turbocharged V8 has been engineered to produce the added power of 765 PS, 45 more than the 720S. This, combined with the 80kg weight reduction, allows the McLaren 765LT hire car to accelerate from 0-60mph in just 2.8 seconds and 0-124mph in 7.2 seconds. This impressive performance makes the McLaren 765LT a rival to the Ferrari 488 Pista and Porsche 911 GT2 RS. The top speed is said to be around 205mph. When directly compared to the McLaren 720S, engineers claim that the new 2021 hire supercar was 2.5 seconds faster in a single lap, guaranteeing drivers an adrenaline-filled drive.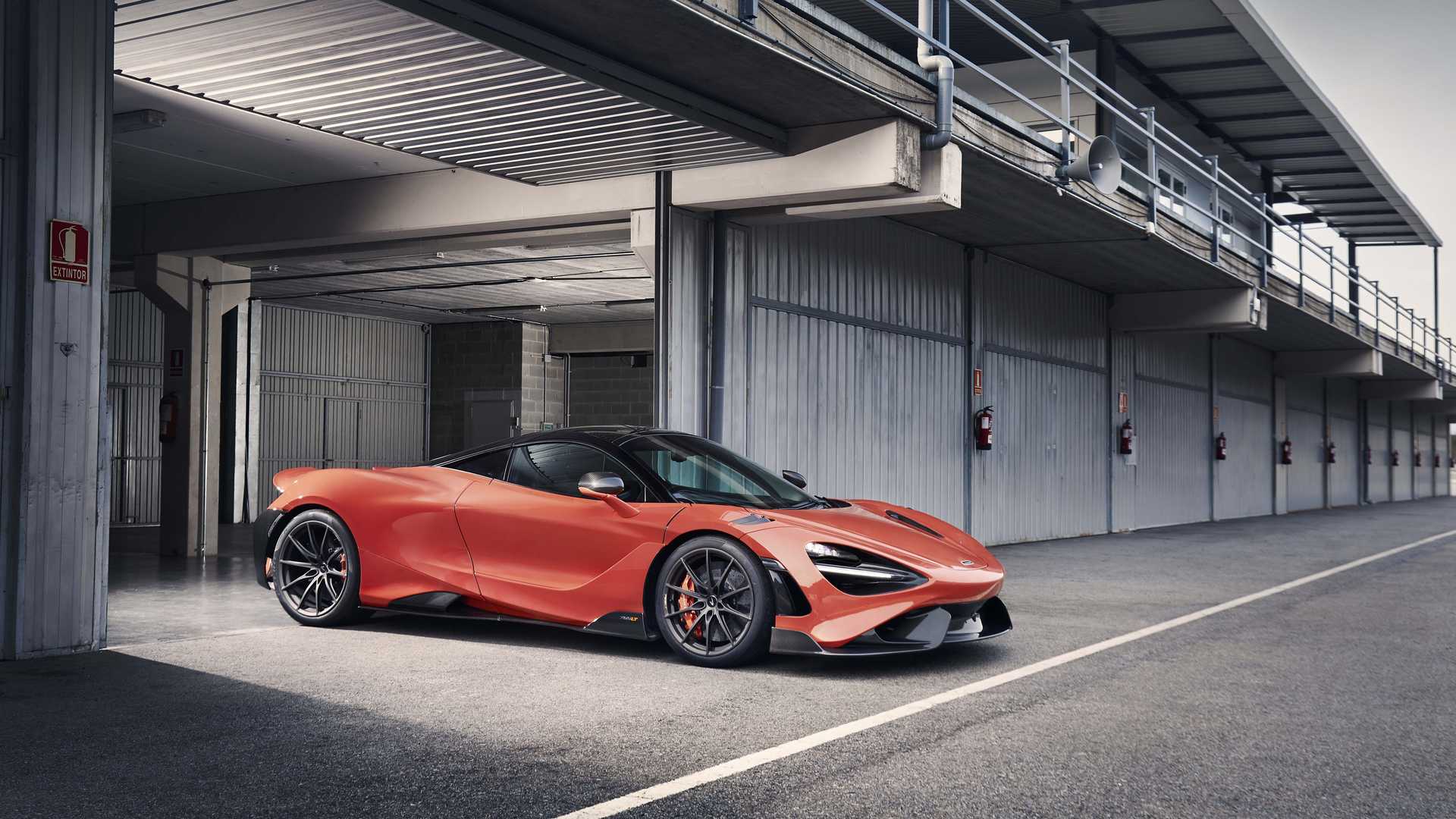 But McLaren also insists this is a new hire supercar for drivers of all abilities and experience. Whether you're comfortable testing it out to the max or prefer to try out the latest model in your day-to-day driving, advanced engineering and safety systems mean that the driver will always feel in complete control. So, you can take to the open roads for a truly unique immersive driving experience or make short city sprints around London with ease. With deliveries due to start in September this year, get in touch with our expert team to make sure you're one of the first to try out the new, history making McLaren 765LT hire car.