LUXURY CHAUFFEUR
SERVICE NAPLES
Hourly & Distance Bookings
Please note that our hourly and distance option is only permitted within the same city as the pick up location. A price adjustment may be sent to you before your booking can be confirmed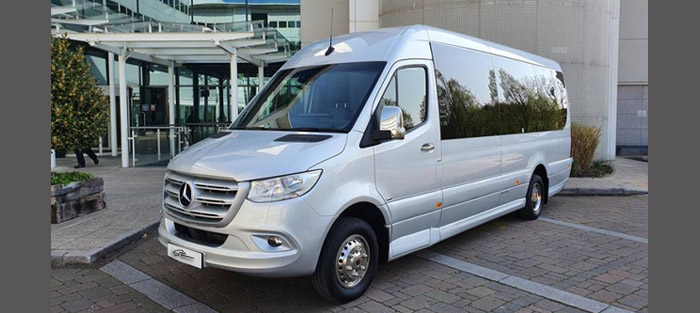 From the mineral-rich ocean to the 500 churches scattered throughout, there is something about Naples that ignites instant love. It is a truly beautiful city and one that deserves to be explored to its fullest. Luxury car hire with a professional chauffeur allows you to do just that. It provides a comfortable and exquisite haven for your travels. It eliminates the worries associated with unfamiliar driving techniques or worries about traffic delays. It keeps your entire party together in one place and allows you to spend time simply admiring the views as they sail past. At Starr Luxury Cars, our professional and fully-vetted chauffeurs are on hand at all times to help create tailored driving experiences that bypass your wildest dreams.
Explore, indulge and learn about the rich Naples history with chauffeur-driven luxury car hire
From the Cathedral to the Ruins of Pompeii, Naples is home to some of the most historically-noteworthy locations in the world. Those visiting need time to fully appreciate each sight, whether gliding past during a driving tour or wandering throughout the ancient ruins themselves. Hire a Mercedes S Class with a professional driver and set out for a full day of explorations. Our drivers will collect you from any location and deliver you to as many spots throughout the day as requested. You sink into this luxurious saloon, crafted specifically for comfort and elegance. Plush leather seats and an abundance of legroom make it an ideal place to relax and rest weary feet after a long afternoon of walking.
The Ruins of Pompeii are one of the world's most intriguing archaeological experiences.
Wandering through the tombs, villas and gardens, you step back into the world of the ancient Romans. Discover how they lived with death, well-preserved art pieces and the oldest Roman amphitheatre. With much of the land buried by the 79 AD eruption of Vesuvius, it is truly breathtaking to take in every detail during your trip. Ask your driver to remain on standby, allowing you to explore at your own pace before setting off for the next location.
Make sure not to leave Naples without also visiting the Catacombs of San Gennaro and San Gaudioso. The second largest cemetery in Naples, this paleo-Christian worship site is the home of notable figures including the first patron saint of Naples to the martyr, San Gennaro. It is a fascinating look into the 5th and 6th century, featuring mosaics, symbols and frescoes that details the history of this iconic city. After wandering through the 60,000 sqm space, you'll want time to relax and reset. Hire a BMW 7 Series and you'll have that and more. The refined interior is a celebration of luxury, with sumptuously comfortable seating and extensive legroom. Have your driver pre-set the air conditioning and even request refreshments on board to round off your historical day. Our professional drivers will take into consideration your every need and strive to ensure continued comfort at all times.
Experience Naples at night with ease when you hire a luxury car and professional chauffeur
A professional chauffeur doesn't just offer benefits when it comes to seamless travel and comfort. They also allow you to relax further, taking over the driving element of your trip so you can enjoy an extra glass of limoncello or spend an extra hour out. Ask your driver to collect you from your hotel – whether that be the Britannique Naples or Grand Hotel Vesuvio. Hire a Rolls Royce Phantom and you'll discover the height of opulence throughout your evening. This spacious, handcrafted vehicle feels perfectly at home outside either five-stay location. It boasts rear-hinged coach doors for heightened comfort and a host of sumptuous upholstery details inside to delight. Start your evening off right and hire one with the star-encrusted roof liner – a dash of romantic charm to begin a memorable experience.
Book a table at George Restaurant and drink in the most exquisite views over the Gulf of Naples. This Michelin-starred restaurant offers a seasonal menu of delicious gastronomy, designed to introduce you to contemporary flavours and exquisite delights. Have an extra glass of wine at dinner, knowing that your professional driver will be waiting outside once finished. Evenings such as this are best appreciated for as long as possible so consider booking tickets for the Opera at Teatro di San Carlo. A celebration of opulent design, it is the oldest continuously active opera house in the world. The building sits connected to the Royal Palace and boasts 1386 seats with towering and elegantly lit boxes from which to appreciate the finest opera, ballet and chamber music. Once again, it hardly matters what time the performance ends as your driver will be on hand to deliver you back to your chosen hotel in comfort and peace. The perfect way to round off an equally perfect trip.
Discover luxury car hire with a professional chauffeur to help you explore Naples with Starr Luxury Cars
Business trips to weekends away – no matter your reason for frequenting Naples, chauffeur-driven luxury car hire promises to exceed every expectation. It eliminates so much worry and allows you to truly focus on the finest sides of life. Here at Starr Luxury Cars, we pride ourselves on having one of the largest fleets of prestige cars for hire in the city. Our vehicles are all under two years old and we offer some of the most prestigious models from marques including Ferrari, Lamborghini and Maserati too.
Our professional chauffeurs are fully-vetted, courteous and dedicated to ensuring the highest levels of service at all times. We offer tailored driving experiences that are honed to your every need. Additional extras can be included, from premium alcohol to VIP bodyguards for added protection. At every turn, we're here to ensure your trip to Naples becomes one you never forget.