STARR LUXURY CARS REVIEWS
STARR LUXURY CARS ARE PROUD TO HAVE 100% 5* REVIEWS
"Excellent customer service. The whole experience was flawless and above board. Truly satisfied customer"
STARR LUXURY CARS REVIEWS
Here at Starr Luxury, our aim is simple…
Provide an outstanding service to our clients and retain our title of the UK's number one Luxury Car Hire Brand!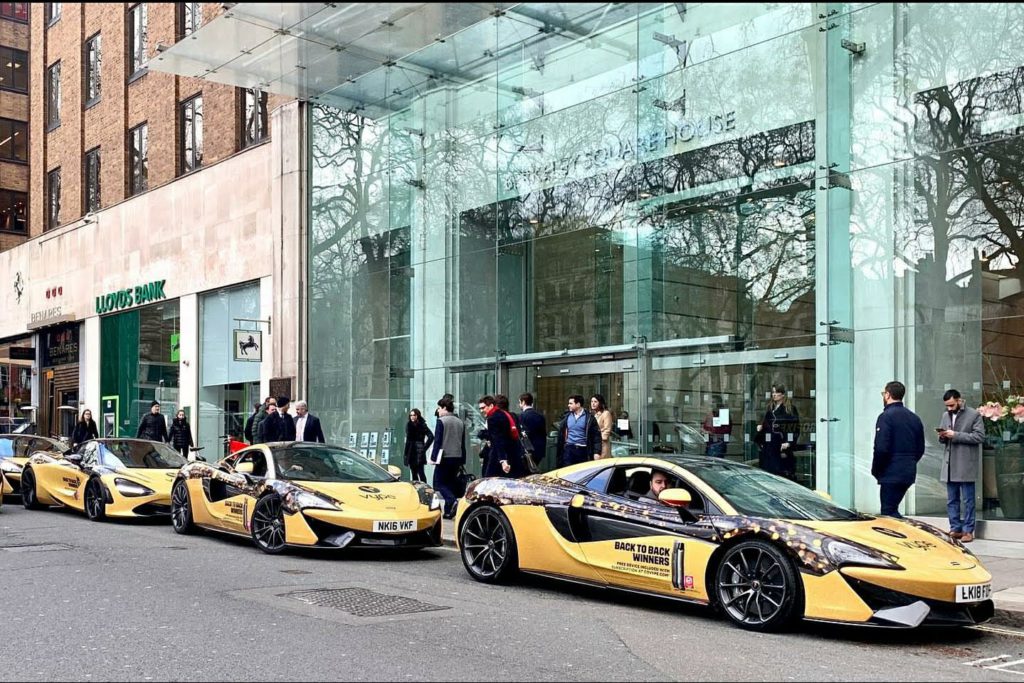 An incredible experience throughout. An absolute pleasure to deal with various members of the team. No problems at any point. Very thankful and very happy customer. No hesitation to use them again in future!
Excellent customer service, great experience. Willing to go the extra mile.
Annabel McCullagh
06/11/2020
Great service from beginning to end. Polite, helpful and professional staff. Car arrived on time and in perfection condition.
Keith Mabarana
03/11/2020
Their service was really smooth from picking up and dropping off the car.I didn't have to waste my precious time filling unnecessary paper work and thanks to pain free online system.Manager(Ike) at Starr Luxury Cars was very helpful at the handing over process. I would recommend their services to potential customers.
Overall great experience. Will be using them in the future. Thank you.
An amazing birthday - supported by amazing service. Super happy!!!!
My husband and I just wanted to say a huge thank you for the car service you provided for our wedding day. The guys were great and very professional yet friendly. We felt really special and everything went smoothly.
Matthew stevens
04/10/2020
Delivery & collection were bang on time & the email correspondence were clear & easy to follow as well as the organization being very helpful when I called for further advise. Would highly recommend to anyone looking to hire a luxury car.
Fantastic service from start to finish from dealing with Starr's office, then the drop off and collection to desired address and timely return of deposit. I will be using again! Thanks again Starr Luxury Cars.
Excellent experience i would recommend this service to a VIP standard endusers.
Why we are rated number one!
Fleet of over 70 cars

Starr Luxury Cars boasts an impressive, ever growing fleet of only the finest luxury cars in the world from a Range Rover to a Lamborghini Aventador SVJ.
Luxury as standard

Whether you require a chauffeur or want a supercar to explore the finest countryside the UK has to offer, Starr Luxury Cars guarantee luxury as standard.
Above & Beyond

We understand that sometimes your plans change or you need a car delivered outside of normal working hours. Starr Luxury will always endeavour to make your hire as simple as possible and are always happy to accomodate any changes you may need to make.
Amazingly responsive

We aim to respond to any enquiries within 2 hours and are always on call for existing clients.

Working with Global Companies

We have worked with FTSE 100 companies, global brands and many other companies whether its for a brnad campaign or corporate incentive, we can help.
Full transparency

We don't have any hidden costs. The price you pay, is the price you pay. No hidden charges or excessive terms.
It has never been easier, just click the button below and start your next adventure.