HIRE FERRARI 812 SUPERFAST UK
We regularly check our competitors prices to ensure that ours are the lowest on the market today. If you find a HIRE FERRARI 812 SUPERFAST UK for hire in the UK cheaper than the prices listed on this website. We will match the price and provide you with 10% off your next luxury car hire. Ask our sales team for more details.
CLASS GRAND TOURER (S) BODY STYLE 2-DOOR BERLINETTA LAYOUT FRONT MID-ENGINE, REAR-WHEEL-DRIVE RELATED FERRARI 812
ENGINE 6.5 L F140 FC V12[1]
TRANSMISSION 7-SPEED F1 DCT DUAL-CLUTCH[2]
WHEELBASE 2,720 MM (107 IN) LENGTH 4,618 MM (181.8 IN)[3] WIDTH 1,942 MM (76.5 IN)[3] HEIGHT 1,273 MM (50.1 IN)[3] KERB WEIGHT 1,525 KG (3,362 LB)[3] (DRY WEIGHT) 1,630 KG (3,594 LB) (KERB WEIGHT)
FERRARI 812 SUPERFAST HIRE IN THE UK
Undeniably Ferrari in its design yet completely unique in its performance and driving experience, the 812 Superfast is the most powerful and fastest road Ferrari to date. Built purposefully to beat each of Ferrari's own records when it comes to production cars, the Ferrari 812 Superfast hire car is
amazing to drive, giving supercar fans that added rush of adrenaline alongside the sheer joy that can already be felt when driving any Ferrari.
To achieve this, the 812 Superfast takes advantage of advanced engineering techniques and modern, lightweight materials, becoming one of the best
supercars to hire in the UK.
Keeping its signature Ferrari body shape, the track-inspired 812 Superfast features enhancements which elevate both its look and its power. Diffusers sit ahead of the front wheels whilst deep curves feature on the underbody, both carefully selected and shaped to increase downforce whilst simultaneously giving the Ferrari 812 Superfast an intimidating look which makes it the ideal supercar to hire for event arrival or special occasions. Remaining refined and elegant, this stunning Ferrari hire car also exudes power and aggression, with certain elements emphasised without affecting the interior comfort or space, with performance always at the forefront of external design.
Inside, the design has been completely rethought for a cabin space which is dynamic and sporty yet still inviting and practical. With a subtle nod to the LaFerrari's cockpit, the space is stylish and sophisticated whilst the driver still has access to every control and setting needed to perfect the ultimate driving experience. Beautiful leather upholstery keeps both driver and passenger cool and comfortable with phenomenal levels of detail emphasising the luxury of the design, including a perforated leather trim and contrasting stitching, the ideal environment to have an unbeatable supercar hire driving experience.
A newly built 6.5 litre V12 engine waits to power the impressive Ferrari 812 Superfast, accelerating from 0-62mph in 2.9 seconds and offering a top speed of 211mph. To balance the power and speed capabilities, the supercar has also been built with new functionalities, aimed at helping the driver to
remain in complete control throughout. These include Ferrari Peak Performance and Ferrari Power Oversteer systems which provide feedback to aid performance for a smooth and safer exhilarating drive. The Ferrari 812 Superfast hire car also features the most efficient brakes, always ensuring you can test its limits whilst remaining safe and in control.
Perfect for Ferrari lovers and supercar fans, the Ferrari 812 Superfast is one of the best supercars to hire at the moment. Offering the perfect blend of impressive looks, modern technology and an advanced performance, drivers can expect one of the greatest driving experiences yet. To book a
Ferrari 812 Superfast for short-term or long-term hire, an event or special occasion you may use our quick and easy online booking form to secure a quote. Alternatively, our knowledgeable team are available to provide further information or discuss any special requirements, always striving to
provide you with the best supercar hire service in the UK.
To see our full range of Ferrari rentals, please click here.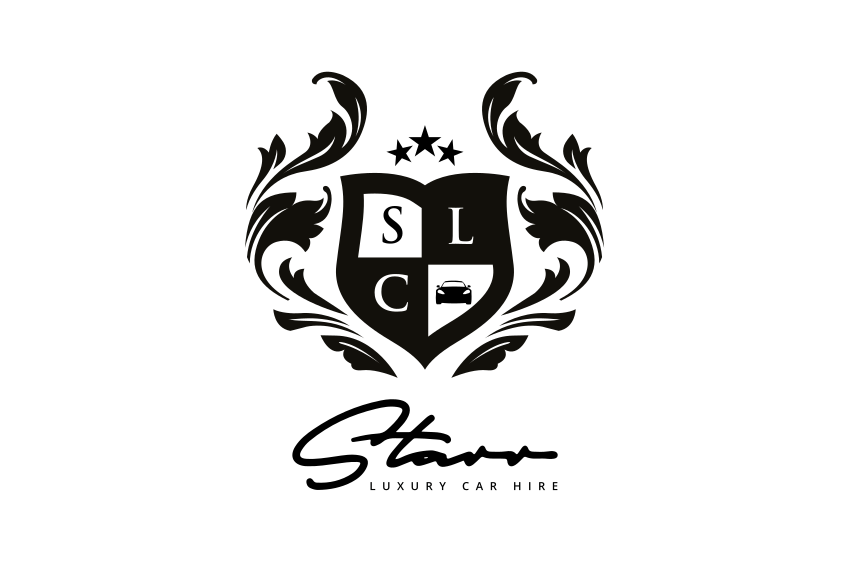 Based on 55 reviews
Tom F
20:53 02 Jan 21
Needed to hire a car for my wedding and with a last minute change to that date 'Starr Luxury Cars' where very

...

accommodating. I had my 911 delivered to me clean in a very professional manner, a very sraightfoward and easy process. I would highly recommend them for anybody seeking hire of prestige cars. Thanks for everything.

read more
Sally Addison
14:48 24 Oct 20
Booked 3 cars for my wedding. Booking was hassle free, and they turned up on time. Drivers were great. Prices are also

...

great. Much lower than some other quotes I was getting.

read more
chris melvin
16:04 12 Oct 20
Excellent service. Always deliver and collect on time. Courteous and professional staff and great cars!
L B
11:36 09 Oct 20
My husband and I just wanted to say a huge thank you for the car service you provided for our wedding day. The guys

...

were great and very professional yet friendly. We felt really special and everything went smoothly.

read more
Jason Touray
17:43 22 Sep 20
I had a perfect experience with Starr Luxury Cars! Richard went the extra mile to source a beautiful Audi R8 V10 Spyder

...

for me at short notice and I couldn't be happier with the level of service, explanations and the car itself. Would definitely hire from them again and highly recommend!

read more
A Google User
18:31 15 Sep 20
Fantastic service from Adam and the team for going above and beyond. They made every effort to accommodate my

...

requirements. A very professional company. Thank you

read more
Steve Hunt
14:32 07 Sep 20
Simple and straightforward to deal with. We booked the car, it turned up at the exact minute it was promised, and it

...

was taken away at the end! We booked it as a present for a relative who was bowled over by it. A job well done!

read more
Диана Аникина
12:02 07 Sep 20
Very professional service with fast replies, polite and welcoming staff and a great selection of premium class vehicles!
Ryan Burke
13:34 26 May 20
Incredible service and car was perfect. Would highly recommend and use again
AL
16:34 30 Mar 20
I needed to rent an SUV in a short notice for 10 days and I needed it in 2 hours. Having rung around a couple of

...

places, the only company that managed to sort me out was Starr Luxury Cars. I spoke to Ike and he was on the ball from the get go. Would definitely recommend to anyone looking to rent luxury cars. Received my refund within 6 working days which was great!

read more
Piragash Sivanesan
13:24 06 Jan 20
Great experience, great and responsive customer service and immaculate vehicle.
Wayne W
15:06 04 May 19
I used Starr Luxury Cars for an important corporate event recently. We required three cars for important clients and

...

the we specifically specified a certain calibre of chauffeur was required, after previous companies failed to live up to expectations. We were beyond happy with the fulfilment of our brief. Very happy clients and Starr Luxury Cars will be our go to for future car requirements. Cannot recommend highly enough.

read more
Next Reviews