Bentley is a name synonymous with luxury, quality and rarity. Every element on a Bentley hire car has been painstakingly designed and crafted to meet the highest standards of perfection, so it's needless to say that when a new model is revealed we get very excited. As the Geneva Motor Show was cancelled this year, we thought our opportunity to discover our favourite releases, (the surprise models nobody expects) would be delayed for the foreseeable future. Bentley, however, thankfully had other ideas. Having celebrated their centenary year in 2019, they didn't want to delay their latest release and went digital to reveal the Bentley Mulliner Bacalar, a new, sustainable, luxury two-seater.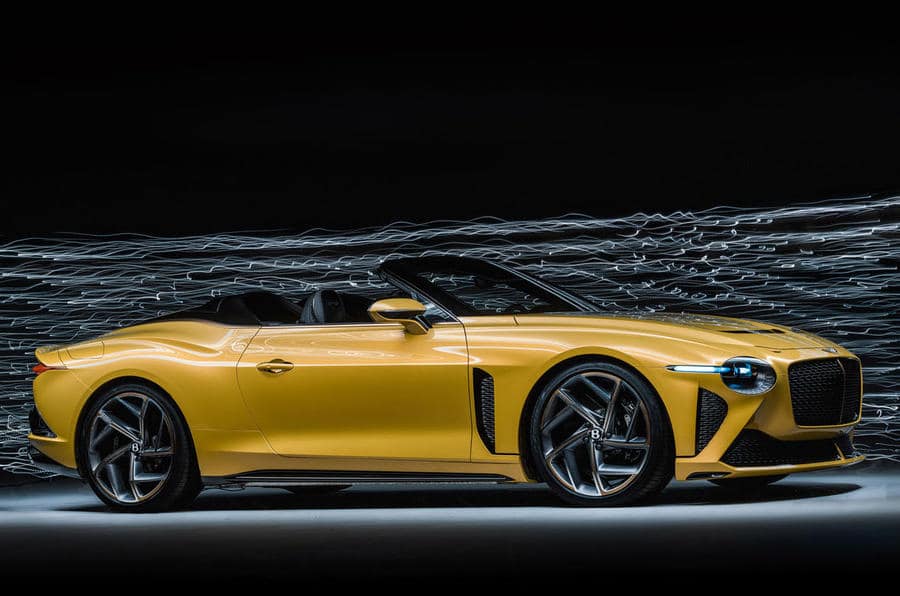 2019 was a huge year for the luxury car makers. Celebrating 100 years of producing some of the most luxurious cars in the world, Bentley stole headlines by releasing both the new Flying Spur and the beautiful Bentayga Speed, the fastest SUV ever. And what better way to top off that celebration than by revealing the new Bentley Mulliner Bacalar, a drop-top sportscar with a top speed of over 200mph, thanks to the familiar 6.0-litre twin-turbo W12 engine. Originally a separate company, Mulliner has been producing luxury cars since 1559 and was bought by Bentley back in 1959. Now Bentley promises the new generation of Mulliner will offer a portfolio of Classic, Collections and Coachbuilt prestige cars for the most discerning driver.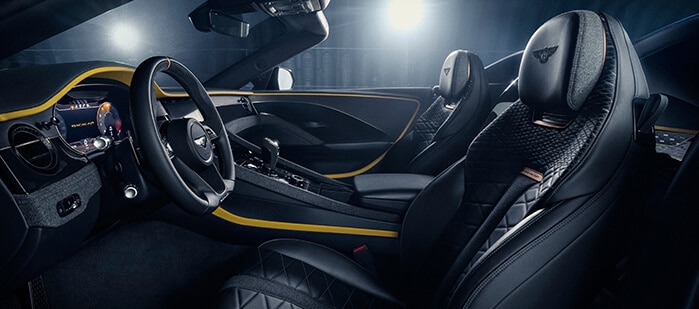 There's no doubt about it, the new 2020 Bentley Mulliner Bacalar is absolutely stunning. With 22-inch wheels and a rear track that's 200mm wider than the Continental GT, the Bentley Mulliner Bacalar is dynamic and muscular with many impressive design elements. It's a fully roofless luxury sportscar, perfect for the summer season and, with only 12 being made, will make for one of the rarest Bentleys in the world. Bentley have said that all 12 have already sold and customers will now be busy selecting their colours and material details, including choosing from a range of rare and exclusive paint colours. Bentley has publicly declared that they are trying to become the most sustainable luxury car company in the world and the new Mulliner Bacalar offers a taste of what this will involve. Materials include ethically sourced rice husk ash paint, British wool and a 5,000-year-old Riverwood and the new model will be the first to be produced in the marque's newly certified carbon neutral factory. Each sustainably sourced material has been crafted into a beautifully unique design feature, offering Bacalar drivers exclusive choices to create a bespoke look.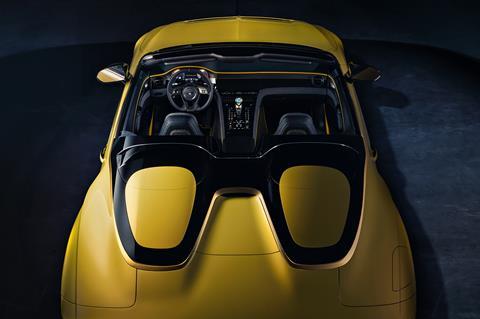 Bentley Mulliner designers have created a wraparound cabin design for a unique cockpit and driving position, which immerses the driver and passenger with their surroundings. A newly designed centre console flows into the dashboard before wrapping onto the interior door panels, blending the visuals in with the exterior. The Riverwood makes up Bentley's famous rotating display, which turns to reveal a high-resolution touchscreen that can be configured to suit the driver's preferences. For fans of the traditional, on the third side sit three beautiful analogue dials, which display outside temperature, a compass and a chronometer. The exclusivity is made further apparent here with a unique badge displaying 'one of 12'. The open-cockpit grand tourer has been based on the EXP 100 GT concept car which Bentley revealed to mark its 100th year. Just like the EXP 100 GT, the Bentley Bacalar features single front lights and blade designed taillights. Almost every element is completely different to standard Bentley models yet the Bacalar keeps its distinctive huge front grille, probably Bentley's most famous design feature. The Bentley Bacalar will set each customer back £1.5 million before the cost of any additional extras, making this new luxury sportscar one of the most expensive ever made. Although we weren't one of the lucky twelve to purchase the Bentley Bacalar, we have a wealth of contacts within the luxury car industry and love a challenge so if you would like the opportunity to hire the Bentley Bacalar, please do get in touch and we can look into sourcing one. Alternatively, view our fleet of Bentley cars available for hire in the UK to find a meticulously hand-crafted mode of transport for any occasion. Our range includes the Bentley Bentayga hire car which is probably the most luxurious SUV ever made as well as the Flying Spur rental car, a grand tourer to suit individuals and couples who like to travel in sumptuous comfort.