LUXURY CHAUFFEUR
SERVICE ABUJA
Hourly & Distance Bookings
Please note that our hourly and distance option is only permitted within the same city as the pick up location. A price adjustment may be sent to you before your booking can be confirmed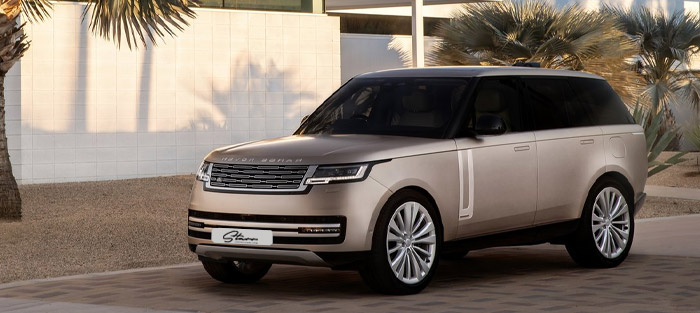 TOYOTA LAND CRUISER PRADO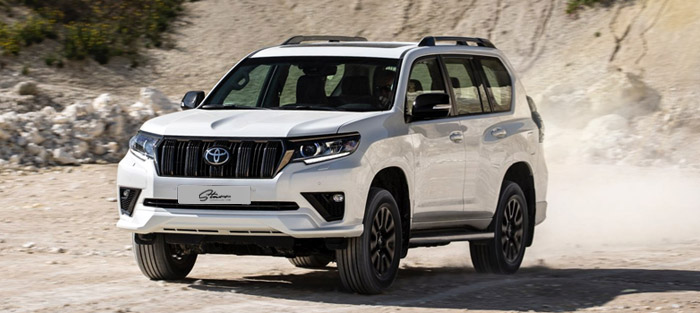 ROLLS ROYCE GHOST SERIES II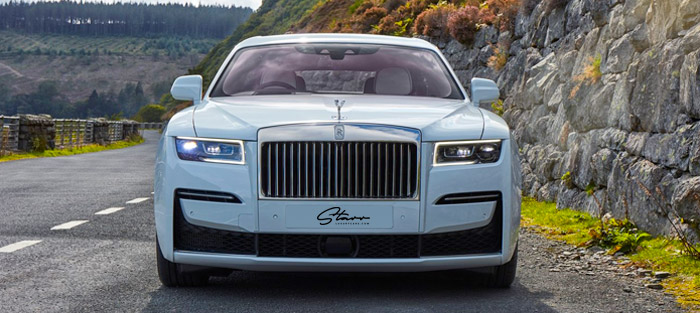 ROLLS ROYCE PHANTOM SERIES II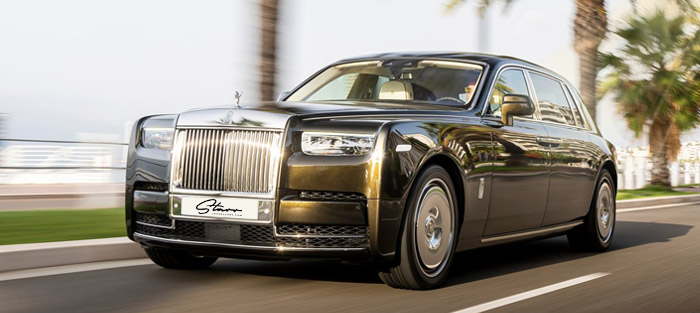 Explore one of Nigeria's most vibrant and exciting cities by road when you hire a chauffeur-driven prestige car in Abuja with Starr Luxury Cars. With an excellent road network and contemporary Nigerian architecture, few places afford you the same breadth of cultural, ethnic and religious diversity. Hiring a luxury car to explore frees you up from normal travel stressors, eliminating wait times and giving you more freedom throughout your trip. Pair this with the expertise of our professional chauffeurs and discover the epitome of on-road comfort.
Whether it is spending hours wandering through Tinapa Shopping Mall or admiring the sprawling silhouette of Abuja National Mosque, hiring a chauffeur-driven luxury car promises to transform your next trip. Our professional drivers are all fully vetted and insured. They have personal, detailed knowledge of the surrounding area, allowing them to identify the best routes for every journey. While you relax in luxury-wrapped cabins and bask in cutting-edge technology, your chauffeur will guide you along the most direct route while prioritizing comfort at all times. So, regardless of whether you're in Abuja for business or pleasure, every minute of your stay is guaranteed to exceed your expectations
Immerse yourself in Nigeria culture at the Nike Art Gallery with a chauffeur-driven Rolls Royce Cullinan
Hailed as one of the wealthiest capital cities in Africa, Abuja is the beating heart of diversity within ethnic groups. They come together in a unique and dynamic blend – one that translates into an exciting celebration for everyone who visits. Exploring the city to its fullest requires the expertise of the locals and the best way to access this is through a professional driver. Opt for the epitome of on-road luxury and hire a chauffeur-driven Rolls Royce Cullinan. This colossal vehicle is the personification of automotive excellence. It brings together cutting-edge sound-deadening technology, handcrafted details, and sumptuous materials to deliver one of the most impressively comfortable drives imaginable.
Sink into one of the rear seats and ask your driver to head over to the Nike Art Gallery. This is widely hailed for honoring Nigerian art with over 500 artists and over 20,000 pieces to admire. Established in 2009, the gallery's goal is to provide an environment that celebrates the growth of African art. Wander through the five floors, admiring the many carvings, batik textiles and traditional weavings that envelope the many walls. With your professional driver parked outside, there's no need to worry about tired feet. Slip back inside, rest your weary legs and spend a few moments in quiet reflection from everything you've soaked up throughout the day.
Indulge your shopping penchant at Jabi Lake Mall with a chauffeur-driven Mercedes S Class
For those in Abuja seeking the finest shopping experiences, few compare with a trip to Jabi Lake Mall. It boasts over 120 stores with exquisite water views and an on-site cinema. Create an entire experience out of your next shopping trip and hire a chauffeur-driven Mercedes S Class. This executive hire car stands at the height of luxury, bringing together state-of-the-art technology and modern conveniences. The silky smooth suspension glides over any surface as you sink into multi-adjustable leather seats that hug your body from every angle. Switch the LED lighting to suit your mood, adjust the in-built climate control or immerse yourself in your favorite driving playlists. This is the type of luxury car hire that guarantees an unforgettable journey, no matter whether you're shopping for new Havaianas or have an appointment booked at L'Occitane.
Jabi Lake Mall is a hub of entertainment spread across 5 hectares. It brings a diversified collection of stores, from prominent beauty brands to gourmet restaurants. Evenings here are spent indulging in music and outdoor entertainment next to the lake or watching the latest film release in the on-site cinema. Prioritizing safety at all times, the mall allows you to indulge in that covetable souvenir with the confidence of having a professional driver on hand to take you back home when the time comes.
Dine under the stars at Kapadoccia Abuja with a chauffeur-driven Bentley Bentayga
From Kilishi to Dambu, Abujan cuisine is as highly revered as the city itself. Those choosing to dine in the city's finest establishments will find an array of dishes to sample, along with some of the most beautiful surroundings. If you're here to celebrate a special occasion, no restaurant meets the same standards as Kapadoccia Abuja. Known locally as The Cave, this breathtaking restaurant feels like something out of a movie set. You enter through a large oak barrel door, surrounded by rushing water and stretching cacti. Along the knobbled walls, hand-selected wines draw the eye in while ambient lighting crafts the perfect romantic setting.
Pair an evening to remember with a luxury car that won't leave your memories in a hurry. The Bentley Bentayga is one of a few handcrafted vehicles that promises an exceptionally comfortable drive. From the cloud-like drive to the real wood veneers and panoramic roof inside, a drive within its prestigious cabin will outrank any other you've experienced. With a professional driver at your disposal, unrivaled relaxation becomes a true possibility. Sink into the opulent cabin, share a glass of bubbles with your loved ones and make your way home from a truly memorable dining experience.
Arrive on the red carpet for the Abuja International Film Festival in a chauffeur-driven Rolls Royce Ghost
A contemporary and liberal platform for international filmmakers, the annual film festival in Abuja is one of the most highly anticipated events on the calendar. From film buffs to those in the industry, this coming together of talented minds showcases some of the most exceptional talent out there. Those lucky enough to garner entry will find themselves surrounded by stars such as Fred Amata and Zik Zulu. Hiring a chauffeur-driven Rolls Royce Ghost will ensure you slip into this opulent setting with ease.
A handcrafted masterpiece, this impressive cruiser boasts the finest technology and automotive excellence within its expansive silhouette. From the Spirit of Ecstacy to the velvet smooth suspension system, every detail is tuned to perfection. The colossal cabin and wide-opening doors allow you to slip inside elegantly, without creasing your three-piece suit or evening gown. Raise a glass of champagne as pre-celebration or sink into the plush chairs before your time comes to step out in front of the cameras. With a professional driver on hand to help maneuver through the bustling traffic, stress becomes a thing of the past.
The finest driving chauffeur-driven experiences in Abuja with Starr Luxury Cars
As a city of unrivaled affluence, Abuja continues to draw in thousands of visitors every single year. Starr Luxury Cars recognises the need for safe, reliable, and professional luxury car hire with expert chauffeurs on-hand to assist every client. Our extensive fleet offers highly covetable and rare models, from leading marques such as Rolls Royce, Bentley and Mercedes. From business travel to family vacations, we craft bespoke driving experiences that exceed all expectations.
Explore the full breadth and beauty of Abuja with the help of our professional chauffeurs. Every member of our team is fully vetted and insured. They have a shared passion for providing exceptional service, prioritizing punctuality and comfort on every drive. Celebrate romantic evenings at fine-dining restaurants or explore the exquisite beauty of Abuja's countryside – all with the support and confidence of a local chauffeur at your disposal.
Discover our full fleet of luxury cars for hire in Abuja, Nigeria here. For additional information or to discuss specific requirements in more detail, please get in contact with our team today.