LUXURY CHAUFFEUR
SERVICE LAGOS
Hourly & Distance Bookings
Please note that our hourly and distance option is only permitted within the same city as the pick up location. A price adjustment may be sent to you before your booking can be confirmed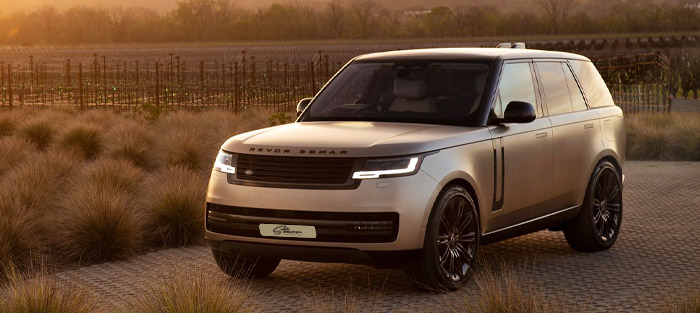 TOYOTA LAND CRUISER PRADO
ROLLS ROYCE GHOST SERIES II
ROLLS ROYCE PHANTOM SERIES II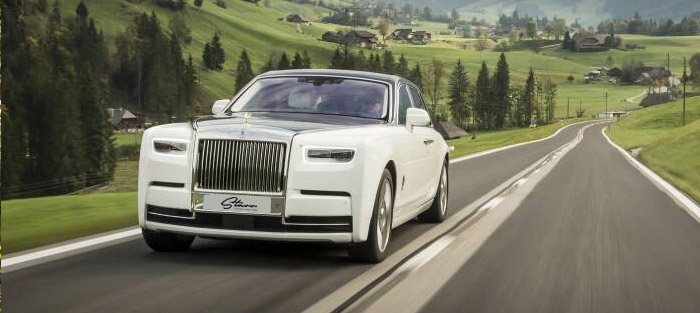 The epicentre of Africa's financial centre and renowned for its music scene, Lagos, Nigeria has a unique allure that draws in thousands every year. It stands as one of the largest cities in West Africa, handling some 80% of the country's imports and boasting a host of prestigious neighbourhoods and events to indulge in. A city that never sleeps and beats with the rich culture of its 21 million residents, it matters little whether you're here for business or pleasure – there is a snippet of joy to be enjoyed on every single corner.
The Starr Luxury Cars DNA beats with the tune of exceptional travel experiences for every single client. Our fleet of prestige cars for hire in Lagos has been carefully curated to exceed all expectations. From signing a new expansion contract into the economic hub to chartering a private yacht from Lagos Harbour, we transform every mile you take into one sure to imprint itself in your memory. Tailored driving experiences mould themselves to your every need, accommodating for short and long-term hire alike. Pair this with our fully vetted, insured and professional chauffeurs and you throw open the doors doors to Lago's most exclusive events and experiences fly wide open. Delve into chauffeur-driven luxury car hire on a whole new level when you discover the world of Starr Luxury Cars.
Step off the plane and into unrivalled comfort
From your first glance of the meeting point between Lagos Lagoon and the Atlantic Ocean to the Saharan-style heat that envelopes your every sense, Lagos promises to capture a snippet of your heart from the moment you land. Land in Lagos Murtala Muhammed International Airport, nestled in Ikeja and affording you the finest private airport experience. After a long flight, luxury airport transfers eliminate every stress, removing the need for bustling coach journeys or public transport delays. Hire a chauffeur-driven Rolls Royce Phantom and you'll step from one haven of luxury, directly into another.
The epitome of class within the automotive world, this expansive saloon affords you first-class prestige. Crafted in Britain and by the hands of highly skilled artisans, it prioritises comfort and tranquillity on all levels. The colossal silhouette cuts through the busiest streets while cutting-edge sound-deadening technology from the wheels to the windows allows for the ultimate relaxation once inside. Our professional chauffeurs prioritise punctuality at all times, ensuring your airport transfer is impeccably seamless. Slip inside and allow your driver to navigate the busy roads, gliding over uneven ground with grace and delivering you to your chosen hotel – whether that be the Radisson Blu Anchorage or a private residence within Panche Villa Illashe. 
Delve into Nigerian history with ease
Lagos is renowned for many things, from its thriving nightlife to playing host to some of West Africa's tallest buildings. However, it is the uniqueness that encaptures Nigeria's rich history that will surely draw you out to explore every exquisite corner. Hire a chauffeur-driven Mercedes Maybach, paired with a tailor-crafted itinerary and locally-experienced driver. With their in-depth knowledge of Lagos and its most iconic locations, your driver will remain on hand to create a sightseeing trip that the entire party will remember.
The Mercedes Maybach benefits from a long wheelbase, creating a limousine-style aesthetic that translates into an abundance of space within. Slip inside and melt into one of the four armchair-style seats. Switch on the massage features or grab one of the silver-plated champagne flutes for an on-road celebration. With honed air suspension and carefully sound-deadening, this could be the perfect vehicle for multi-stop explorations of the city. Ask your driver to take the entire party over to the National Museum of Nigeria. With its notable collection of Nigerian art, sculpture and carvings, this impressive museum promises many hours of enjoyment. Make sure to set your eyes on the Jemaa Head – said to have been instrumental in the research into indigenous iron smelting in West Africa.
Those drawn to Nigeria for its strong religious connotations will also find many sights for exploration.
Climb back into the Maybach and ask your driver to head over to the Cathedral Church of Christ. Noted as the oldest Anglican cathedral in the area, it is also one of the few masterpieces of architecture left in the largely untouched city. After exploring its gothic walls, your luxury chauffeur-driven car hire will be awaiting your return. The perfect antidote for weary feet and an opportunity to regroup after the most fascinating trips.
Indulge in the finest corners of Lagos, Nigeria
There's little denying that Lagos has an undeniable beauty and allure – to both corporate and leisure travellers alike. It also boasts luxurious experiences at its core. This is due to both its expanse of breathtaking scenery and its position as the continent's financial hub. Hire a chauffeur-driven Porsche Cayenne and experience this for yourself. Our professional drivers have extensive knowledge of hidden areas, helping you to find the most exclusive locations and experiences available. Take a drive through Banana Island. This man-made island off the foreshore of Ikoyi has been affectionately dubbed the 'billionaire's paradise'. It plays host to the most opulent and prestigious residential properties in the city, drawing in affluent families seeking a quiet retreat from the hustle of the city. 
The Porsche Cayenne promises to fit in seamlessly with this opulence. As the illustrious marque's very first SUV model, it manages to blend together exceptional power with high off-roading capabilities. The plush interior wraps you in comfort, gliding across uneven ground with ease and allowing you to switch off fully while on the road. Ask your professional driver to drive over to Alara in the heart of Lagos. This four-storey building is the brainchild of Reni Folawiyo and plays host to a mix of African fashion, design and art. Spend time wandering through this celebration of flamboyance with many locally designed showcases as well as a gourmet restaurant to indulge in. With up to 722 litres of storage space in the Cayenne's trunk, you're sure not to leave empty-handed. Plus, with the help of your professional drive, you'll have an assured means of transport back to your chosen hotel or on to your chosen evening entertainment. 
Luxury car hire in the heart of Lagos, Nigeria with Starr Luxury Cars
With over 1 million annual tourist visitors and a popularity that continues to rise, hiring a prestige car in Lagos, Nigeria affords you an experience like no other. We maintain one of the largest fleets of luxury cars for hire along with a team of professional, courteous and fully-vetter drivers too. All of our driving experiences are tailored to your exact needs. This allows us to accommodate every travelling party, from business partners looking to sign new deals to families seeking white sand beaches in abundance.
All of our vehicles are under 2 years old and undergo stringent maintenance schedules to ensure they perform at optimal levels. We work closely with our chauffeurs to ensure they deliver the same first-class service Starr Luxury Cars has long been dedicated to. Whether that means accommodating last-minute changes or navigating around unexpected delays, your enjoyment is our top priority.
Discover our full fleet of chauffeur-driven luxury cars for hire in Lagos, Nigeria here. For additional information or to discuss specific requirements in more detail, please get in contact with our team today.