elegance of the supercar meets the pulsating rhythm of Abuja's urban energy
Zooming through the vibrant streets of Abuja in a sleek and powerful supercar is an exhilarating experience that blends opulence with adrenaline.
All our prices here at Starr Luxury cars are listed above. We regularly check our competitors prices to ensure that ours are the lowest on the market today. If you find a cheaper car than the prices listed on this website. We will match the price and provide you with 10% off your next luxury car hire. Ask our sales team for more details.
WE PROVIDE THE FINEST EXOTIC & PRESTIGE CARS!
From its rich array of cultures to its exquisite landscapes, Abuja is one of the most vibrant and dynamic destinations for explorers. The fast-evolving capital is one of the earliest planned cities ever built on the continent and today, stands as an administrative and political hub. From the Guara Waterfall to the Millenium Tower and further afield, there is so much to draw in tourists. At Starr Luxury Cars, we step in to transform your travel around this iconic city. Forgoing public transport or taxi hire, prestige car hire affords you the flexibility to move on your own schedule. Self-drive luxury car hire makes slipping into your dream vehicle a true reality, giving you the power and exceptional craftsmanship to help elevate any trip to all new heights.
Our tailored driving experiences are crafted to surpass all expectations. We accommodate short and long trips alike, providing additional extras when required – including fully-vetted bodyguards or premium alcohol on board. Pair this with an extensive fleet of luxury cars for hire and our in-depth local knowledge, and you have an opportunity to fully delve into this epicentre of beauty, history and culture. So, whether you're here to explore the shopping locations renowned in Abuja or have plans to walk the Abuja International Film Festival red carpet, allow us to take care of all your on-road travel needs.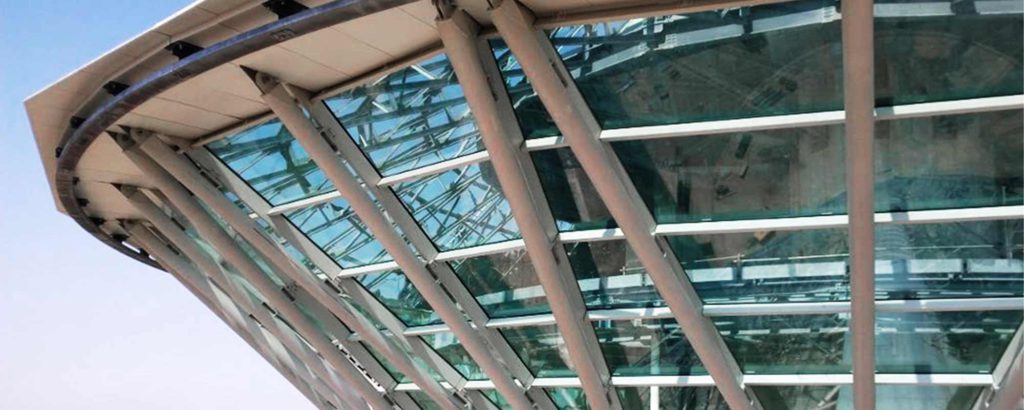 Explore Abuja's rich culture and hire a Porsche Cayenne
Turn down any prestigious road in Abujan and you'll likely notice one of two things – a hint at the rich array of cultures present here or a Porsche. This iconic marque has certainly made its presence known in this thriving capital, celebrated by many a businessman or woman. Hire a Porsche Cayenne and use your time in Abuja to explore the finest spectrum of African life. Those visiting during the latter months of the year will find themselves enveloped by the excitement of the Abuja Carnival. This exhilarating jamboree is held annually as a celebration of the diversity found here, with creative explorations of such backgrounds as Hausa and Yoruba. It attracts some 200,000 spectators, bringing together over 250 cultures and a diverse array of entertainment options over four days.
The Porsche Cayenne stands as the perfect vehicle to explore this much-loved festival fully. Its honed air suspension promises to glide over uneven terrain with ease, absorbing bumps and allowing your entire party to sink into exceptional comfort. The heightened driving position also affords you the very best views over the road – especially as you glide closer to the festival itself, If you decide to take part in the carnival, expansive seats with multi-adjustable settings mean slipping inside in your feathered or beaded ensemble needn't be a concern. Enjoy every moment of this rich celebration with a designated travel option for your entire party when it comes time to return to your hotel.
Drink in the exquisite scenery with a chauffeur-driven Bentley Mulsanne
Abuja may be most known as the political capital of Nigeria, but its impressive beauty is the thing that promises to take your breath away. It is a celebration of modern Nigerian architecture with a location that allows you to explore many of the area's most exquisite sites. Hire a Bentley Mulsanne and allow yourself to truly appreciate every corner without interruption. This hand-crafted vehicle holds on to its rich British heritage, with hand-crafted details and cutting-edge technology to be found throughout. The plush interior sits wrapped in luxurious leather and wooden details with multi-adjustable armchairs to support throughout every drive. Sink into the near-silent cabin, stretch out and glide towards some of the most exquisite locations in the area.
Why not head over to Guara Waterfall? This location of worship was originally hailed by the communities living around it, the falls stand as one of the most awe-inspiring locations in the whole of Abujan. From the clear water that sparkles in the sunlight to the towering mountains on either side, 30 meters of crashing waters promise to take your breath away. Continue on with your explorations and drive over to Zuma Rock. Found in the heart of Abuja, this enormous monolith is one of the seven wonders of Africa. It boasts an almost human-like effigy along the rock's surface – caused by the natural flow of water here – and was once believed to be a depiction of the deity. Today, it is one of the most instantly recognisable sights in the city and one that has to make your itinerary without daily.
Embrace the finest corners of Abuja with a Mercedes G63 AMG
Once you've explored the history and delved into the culture, it's time to focus your attention on the luxurious corners of Abuja. From its 5-star hotels to its varied array of dining options, there's something in this illustrious city to draw in every visitor. Hire a Mercedes G63 AMG during your stay and find a seamless link between exceptional on-road travel and first-class hospitality too. With its signature, angular silhouette and impressive injection of power, the G63 feels like the epitome of on-road driving. It is large and domineering – the type of prestige car hire that cannot fail to turn heads. With one of the finest suspension systems on the market and an elevated driving position, it glides over potholes with grace while allowing you to view the beauty of Abuja while you glide.
Collect yours from Nnamdi Azikiwe International Airport, stepping straight from your private jet into this automotive leader. With the space to accommodate all of your luggage, the G63 will revolutionize airport transfers for you forever. From here, head to your chosen hotel or resort. The Transcorp Hilton in Abuja is a 5-star residence surrounded by exquisite views over the mountains and an 18-hole golf course. With the Mercedes G63 AMG parked up outside, you'll feel enveloped in an unrivalled air of luxury – the type of luxury that ensures your trip to Abuja will be one to remember for many years to come.
Hire a luxury car in Abuja, Nigeria with Starr Luxury Cars
Abuja is a city renowned for its busy, beauty and luxury. At Starr Luxury Cars, we are passionate about opening the doors to prestige car hire for our clients. Our tailored driving experiences are individually honed to your needs, accommodating your entire party and length of stay. Our self-drive luxury car hire experiences allow you to sink into your dream prestige car hire with confidence. Wrap yourself in the opulence of Rolls Royce or the thrills of Ferrari while indulging in Abujan's undeniable allure too. 
Discover our full fleet of luxury cars for hire in Abuja, Nigeria here. For additional information or to discuss specific requirements in more detail, please get in contact with our team today. 
Just a few of our recent testimonials from happy clients who trust Starr Luxury Cars
Great cars, great service especially from Andi who delivered the car to me, very polite and professional.
Jake and Kat Yacht Crew
21/06/2023
Excellent vehicle and amazing friendly service, met us as the airport and were on our way in no time at all. Can't recommend enough
Hedde Verhagen
21/06/2023
Andy arranged everything perfectly. Really made our trip complete👌🏼👌🏼
Carlos A Perez
19/06/2023
I rented a beautiful Bentley Bentayga from Star Luxury and it is the best experience I have ever had renting a car. The person who dropped off the car at my hotel was very helpful in explaining the features of the car and handed it over to me in pristine condition. Unfortunately I had a puncture on my way to Cambridge. I called the company and immediately they found a service that met me and put on a brand new tire in very little time. The whole experience couldn't have been better. Both Andi and Joe are true professionals and I will definitely be using the service again.
Great cars, professionally maintained, solved questions - requests fast and easy, especially for renting a DB11 from out for the country. Will use again on my next trip
Marcello Briganti
01/06/2023
Rented a Urus for a couple of days everything went smooth. Car was great and customer service was really fast and available. Adam toke care of us and delivered the car and make sure everything was ready for us to have the best experience. Price is decent compare to other companies and we will definitely use their services again !
Beautiful Range Rover and excellent service.
What an incredible service, and proffesional staff. This it's been an amazing experience, with this exceptional treatment, I really recomend it thoroughly, if you are a car lover, you will be gladly surprised.