For many, the Christmas season is one of the best bits of the whole year. The streets are lined with sparkling lights and decorations, everybody is feeling festive and you get to take time off work, enjoy comforting food and splurge on loved ones completely guilt-free.
Whether you're someone who loves to be surrounded by the whole family for a big celebration, or you prefer to use the winter period for some much-needed downtime, find out how renting a luxury car can help to elevate your experience even further.
Christmas is the time to…
Visit loved ones: Book a Winter-ready Car to Make Important Journeys
The roads are always busiest around Christmas with millions of people making journeys across the UK to visit friends and family. If this is part of your festive plans this year, you may wish to consider hiring a luxury SUV, such as a Range Rover 4×4 or the Bentley Bentayga. Not only is it important to drive a reliable car that is ready for any unpredictable changes in the weather, our prestige SUVs ensure luxurious comfort for you and your passengers as well as ample space for any luggage and gifts, allowing you to make short trips or cross-country journeys with ease.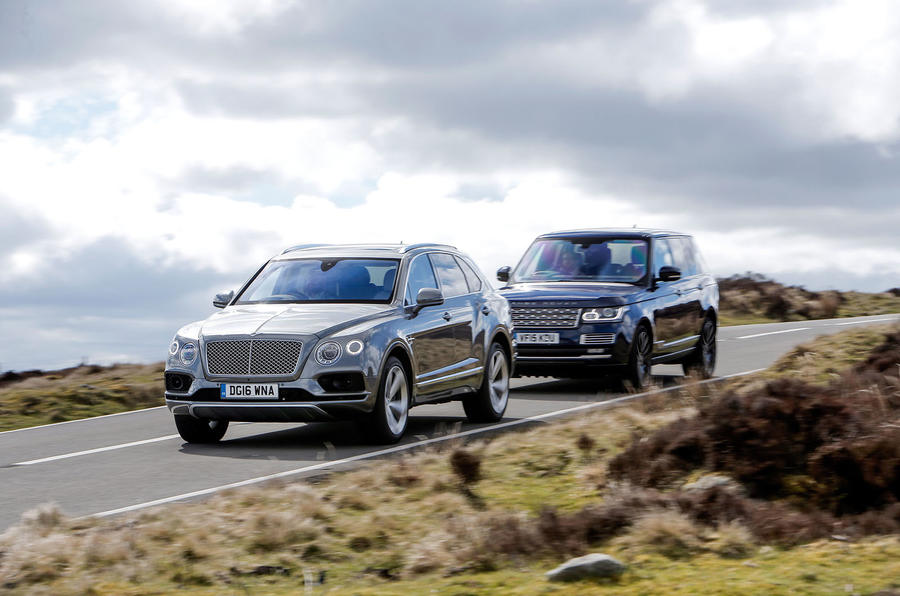 Indulge: Shop Until You Drop in a Chauffeur-Driven Hire Car
There's no harm in treating yourself at Christmas. If you're busy making sure everyone around you is having the best festive period, make sure you take some time to yourself, perhaps hiring a chauffeur-driven prestige car in London or anywhere across the UK to complete your Christmas shopping with ease. Our elite chauffeurs and professional team can put together the perfect itinerary for you or follow your lead as you visit all your favourite stores to tick all the presents off your list. You won't have to worry about parking or walking in between shops, leaving you plenty of time to browse. This is also the perfect way to round up the holiday season, taking advantage of Boxing Day sales before you return to work.
Explore: Rent a Prestige 4×4 to Discover New Places
Perhaps the thing you most look forward to at Christmas is having some time to yourself, away from work. With most people benefitting from one- or two-weeks' holiday, it's the perfect time to explore the UK in a prestige 4×4 hire car. Visit an area you've never been to before or avoid the hustle and bustle of the main cities by going completely off-road to relax and recharge, ready to welcome in the new year feeling refreshed. Whether your idea of a good time is to book into a five-star hotel and be completely cared for or release your adventurous side by taking on new areas and tricky terrains, a luxury SUV will be ready to help you take on the task.
Celebrate: Arrive in Style in a Glamorous Luxury Hire Car
Christmas is not just about the spirit of giving, it's an excellent time for social and networking opportunities with our calendars seemingly filled with glamorous events and celebrations. Whether you're attending a star-studded event in the country or travelling to London for a work Christmas party, our professional chauffeurs are ready to get you there in the luxury hire car of your choice. With the largest range of prestige hire cars in the UK, we have beautiful vehicles available for hire for personal and corporate use, comfortably seating between one and seven passengers. If you're in charge of the arrangements for your corporate party this year, renting a prestige car can be an excellent way to show your appreciation for your employees whilst ensuring everyone gets home safely no matter how much you've indulged.
Travel: Hire a Chauffeur-Driven Luxury Car for Airport Drop-off and Pick-up
Perhaps escaping to find some winter sun is more up your street this year. Whether you're travelling abroad to visit family and friends or you're simply enjoying your last holiday of the year, our friendly and professional chauffeurs can help to make your travel arrangements easier and more enjoyable. We provide luxury airport drop-off and pick-up at all major UK airports, allowing you to begin your luxury holiday as soon as you step foot into one of our vehicles. Our team will track your flight and make amendments where necessary so that you're never left waiting, giving you the freedom to travel in peace without worrying about your car or how you'll get back home. We can also provide a qualified chauffeur to drive your own car before safely returning it to your house or an address of your choice.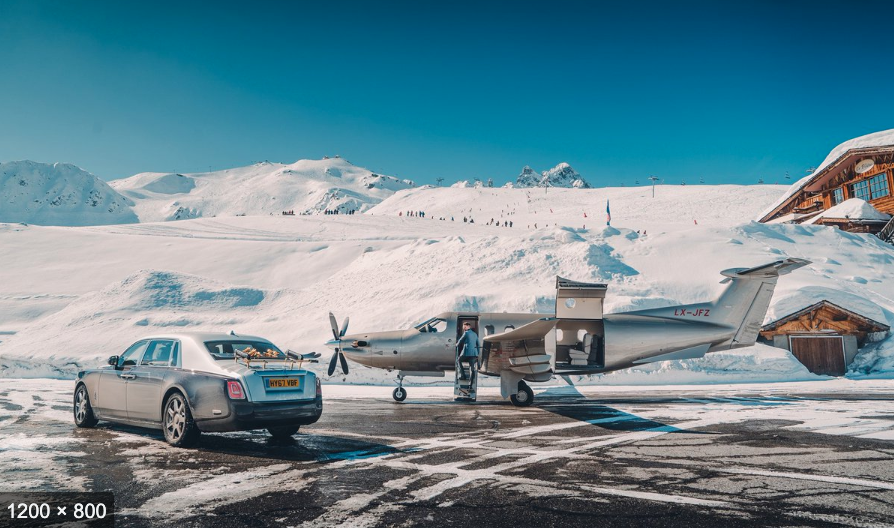 Give: Christmas Gift Vouchers and Experiences for Those Who Have Everything
What do you buy for someone who has everything and wants nothing? Selecting the perfect Christmas present can be stressful, especially if the person you want to buy for already seems to have everything they want or need. To make this task slightly less daunting, we have a whole range of luxury car experiences and gift vouchers available for Christmas. From chauffeur-driven spa days to helicopter flights, you can now give a gift they're sure to love. We also have Starr Luxury Cars gift vouchers available, the perfect present for car lovers who can choose how and when to spend your generous gift.
Our expert team are on hand to offer further information and recommendations about any of our experiences, services and models and take any luxury car bookings for the Christmas period. All of our immaculately kept prestige hire cars are available for one-off and short-term hire anywhere in the UK, allowing you the freedom to select the car and package which will make your festive period as enjoyable as possible. Book one of the most luxurious cars in the world for New Year's Eve, any Christmas parties, corporate events or winter travel across the UK and make sure you spend Christmas exactly how you envision it.