Freedom day, Hit the road to the UK's most scenic cities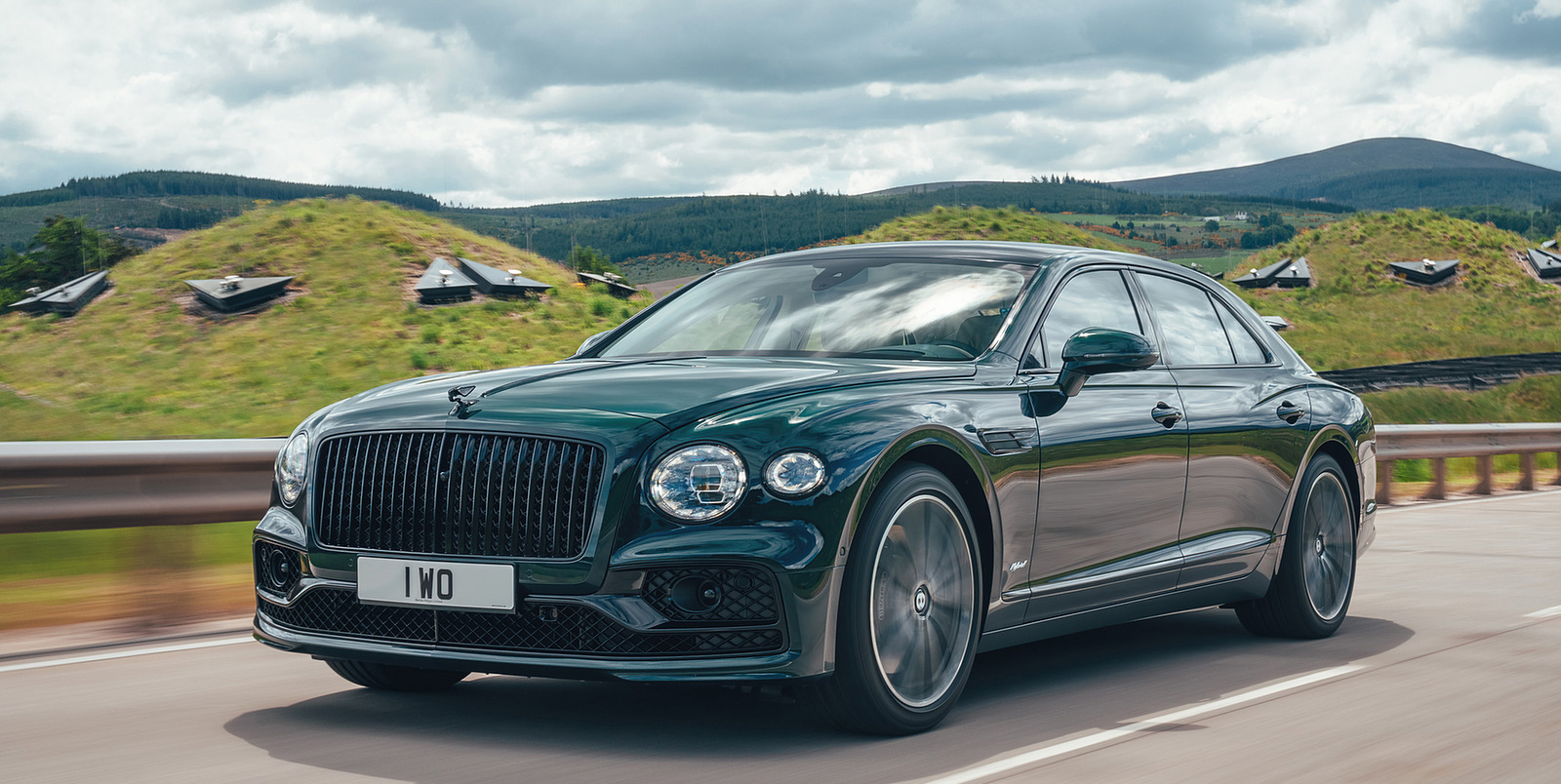 As of Monday 18th July, now marked as Freedom Day, the majority of the restrictions set in place here in the UK over the past 18 months will be lifted. Not only does this allow you the opportunity to meet up with loved ones and share a much-anticipated hug, but it also opens up the realm of possibility for nationwide travel once again. Many of the cities that once drew in tourists throughout the year saw a significant drop in visitors as people were asked to stay at home and find joy in their local surroundings. And, while this has led to many a hidden gem being discovered on our doorsteps, a lift in restrictions has also ignited a fire for travel – even if going abroad feels too much of an obstacle course right now. 
As hospitality venues open their doors once again and UK staycations continue to get booked to full capacity, it's time to look further afield throughout this beautiful country to the places you can explore. Starr Luxury Cars are here to make your first trip in the past two years something to truly remember with luxury SUVs and supercars to take you speeding through our picturesque countryside in a bubble of thrill and comfort.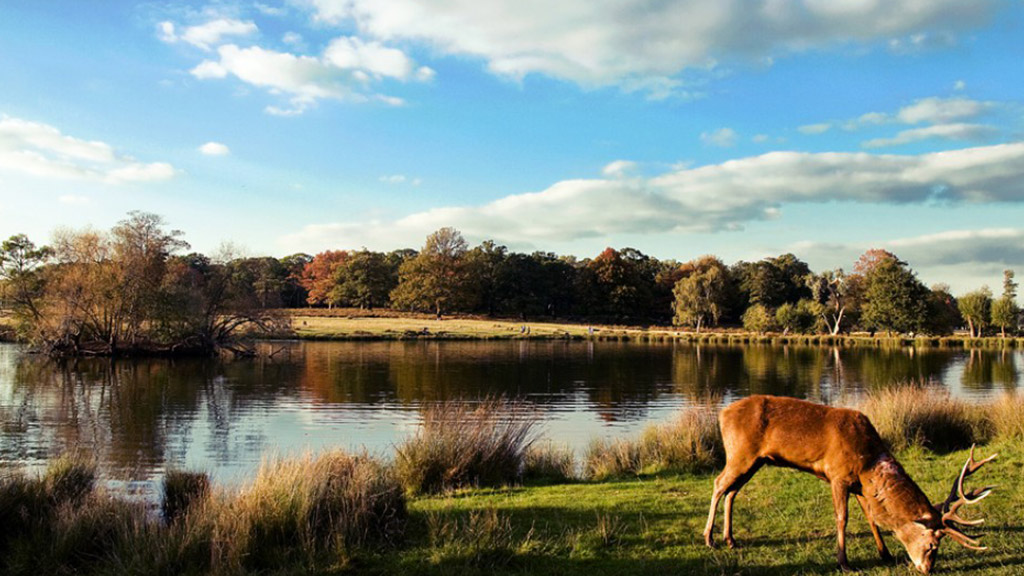 Where to visit after Freedom Day?
Once again, the possibilities for UK travel opens up to us and the opportunities to drink in the history-steeped and rich culture of our country comes to life. And, when it comes to choosing where to go, the opportunities are endless. If this is your first trip away with the family or a romantic break with a loved one, identifying what you're looking for from your break is an ideal way to pinpoint where you want to travel.
The UK has 34 Areas of Outstanding Natural Beauty (AONB) – landscapes with exceptional natural beauty and distinctive character that explain why we have long been heralded for our country's beauty. And whether you're looking to absorb this scenic beauty as you speed through rolling hillsides with the top down or wake in the morning for a coffee with a view, there's a spot out there to tick every box.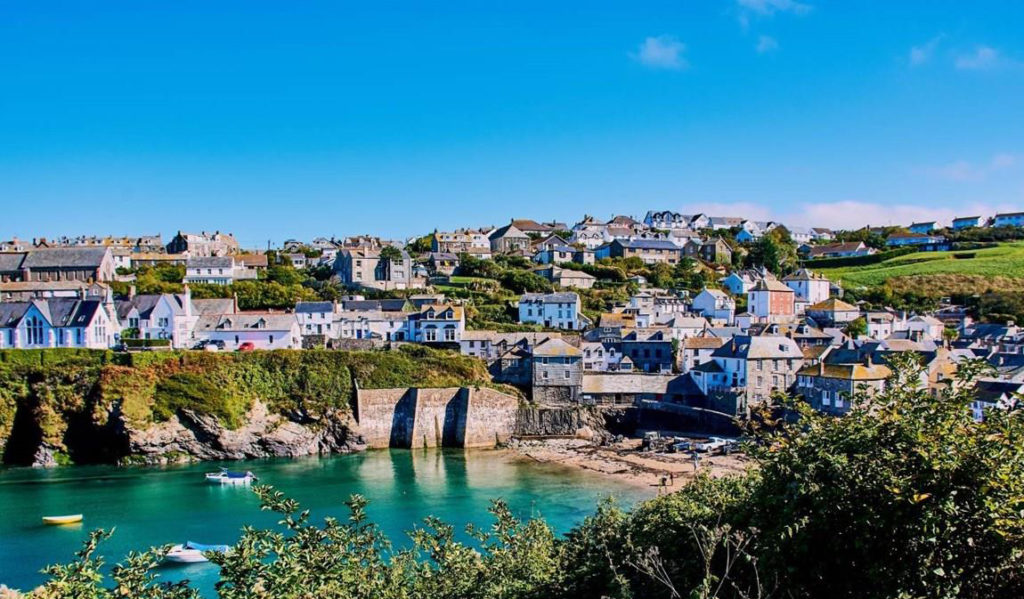 If you find yourself drawn to the ocean, Cornwall hosts some of our most beautiful and memorable coastlines. Pair this with fresh seafood served within hours of fishing and ales with their own unique flavours, there's no better place for a budding foody. The drive from St Ives through to Sennan along the B3306 will give you breathtaking sweeping views over the west Cornish coast as you hug the remote coastline. Spot Lordships Lighthouse in the distance or find yourself at the National Trust site, Cape Cornwall – a distinctive headland where two bodies of water meet. Alternatively, if you're looking for more atmosphere, take the route from Newquay to Padstow, stopping off at Newquay Zoo to discover the penguins, lions or the Golden Lion Tamarins. 

For true luxury as you cruise, the plush comfort of a Bentley GTC 2021 has no competition. With 650 bhp and 900 Nm of torque, you'll have no trouble gliding through the winding countryside with heightened handling and an upgraded chassis system. Electronic All-Wheel steering improves agility while the premium interior has everything you expect from Bentley – comfort, luxury and attention to the most minute of details. Put your foot down, settle in and enjoy all of the wondrous beauty that Cornwall has to offer.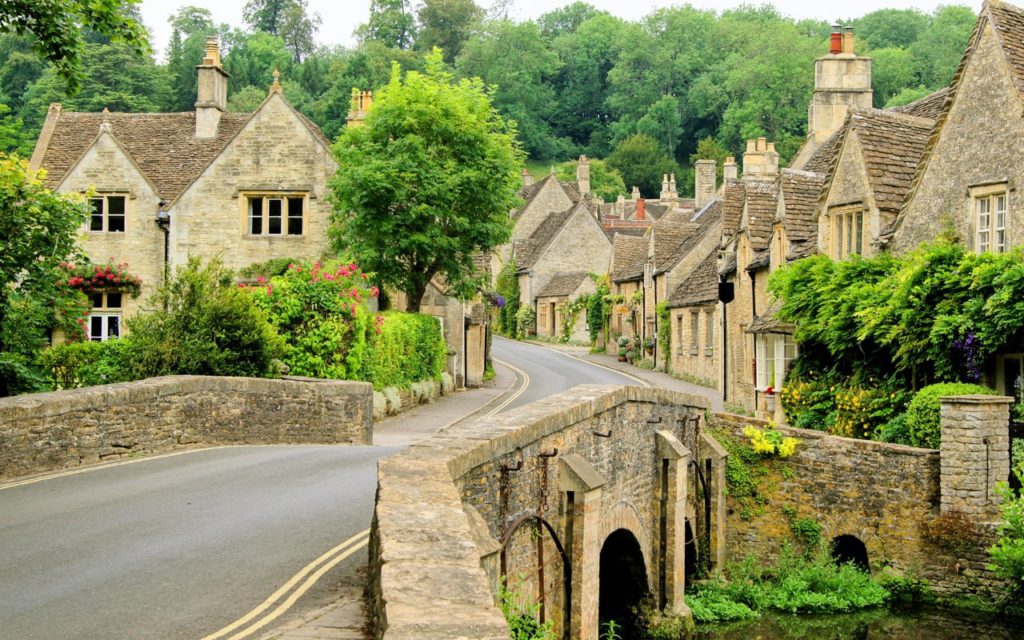 Discover some of the country's most picturesque villages nestled in the heart of the Cotswolds. Covering over 800 square miles, this iconic area has become famous the world over for creating images suited to holiday postcards. Even the buildings have a signature look with many crafted from yellow Oolitic Jurassic Limestone, also known as Cotswold Stone. With a history that steeps back over 200 million years ago, this unique material is abundant in fossils which gives it a warm, honey glow. Moving away from the buildings, this exquisite location also offers an abundant number of walks throughout the cobbled streets and activities to keep children and adults happy. It has an extensive history, reaching back to the Romans and concentrates everything there is to love about English beauty in one place. 
Take the roads through some of the most iconic villages, including Bourton-on-the-Water – also known as the Venice of the Cotswolds – or through the Medieval town of Burford which was voted as 'one of the best places in the world to live' by Forbes magazine. Each of these idyllic chocolate box villages offers the epitome of charm – especially when you find yourself sat behind the wheel of a luxury sports car. 

Consider this – your foot down on the pedal of a Ferrari 488 Spider, the wind blowing through your hair and the sound of a V8 echoing throughout the scenic countryside. With powerful performance and a body designed for aerodynamics, you'll find yourself glued to the road regardless of how challenging the route ahead may seem.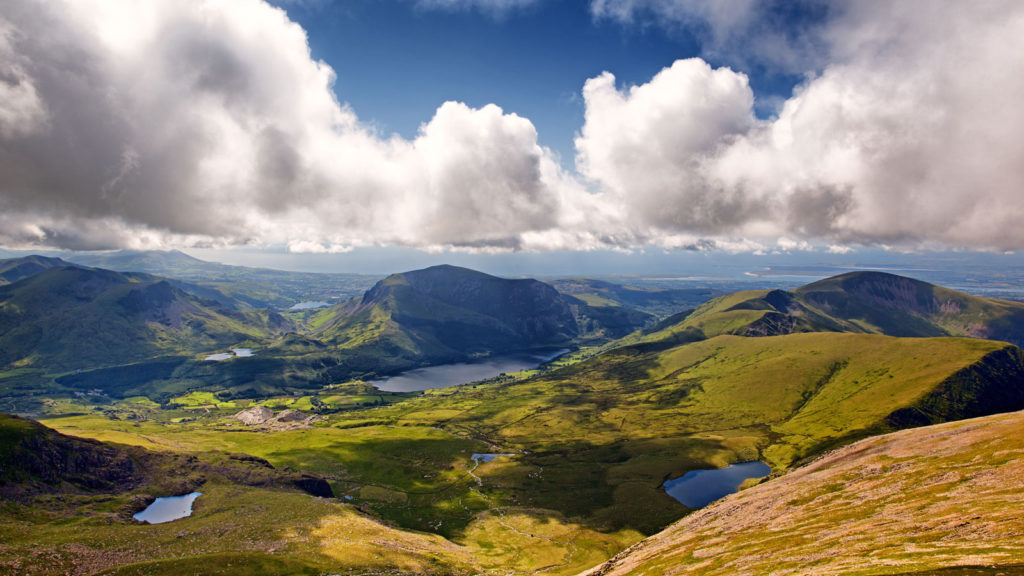 Renowned worldwide for its signature rugged landscape and rich Welsh culture, Snowdonia National Park is a place you'll fall in love with instantly. The views nestled within the hills and breathtaking scenery are unlike anything else you'll experience in the UK – as if they'd been plucked from the remotes corners of Canada and dropped into our humble country. Tall peaks from famous mountains created over 442 million years ago by volcanoes through to expansive bodies of water such as the Llyn Tegid are just some of the sights you can expect to see. And, if it's adrenaline you're searching for, there's nothing quite like the world's fastest zip wire found over the Penrhyn Quarry. 

The Snowdonia driving route is noted as being one of the most scenic in the whole of Wales. With over 39 miles to discover and a journey totalling 1.5 hours, it's a must-do if you find yourself in the area. Stop off at Porthmadog and jump on the Ffestiniog & Welsh Highland Railways or continue on to Llanberis where you'll find the only rack-and-pinion railway – Snowdon Mountain Railway – which will take up to Clogwyn station for unbelievable views. The roads here are perfectly paved for comfort but if you want to drink in the beauty from the best spot, there's no better place to be than behind the wheel of a Range Rover Vogue LWB. Style, space and innovation combined, this vehicle offers heightened ride quality and the luxurious inner upholstery you need to sit back, relax and drink in your surroundings.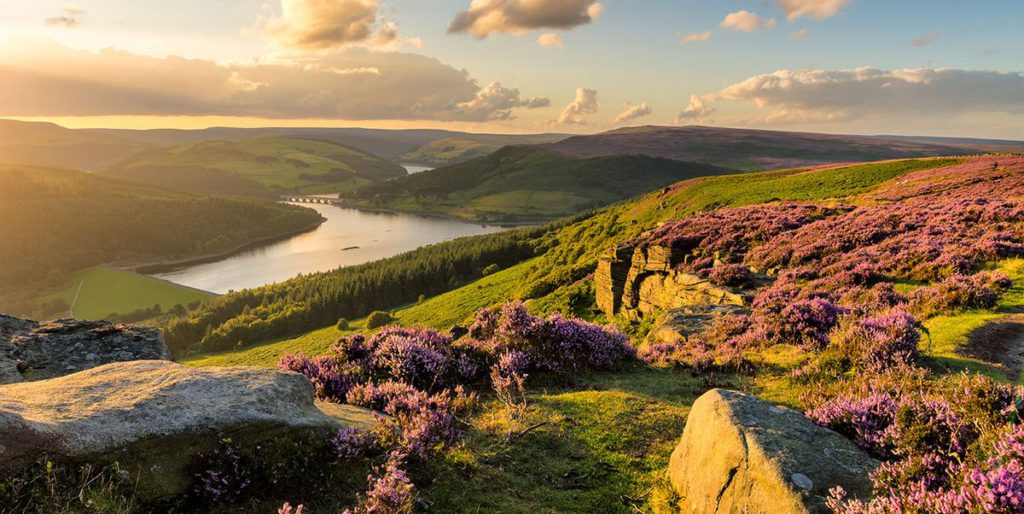 If it's the peace and quiet you're looking for, the Peak District is a beautiful, breathtaking and exquisite option here in the UK. It's the perfect place to blend together adrenaline-filled activities with idyllic villages. In fact, in 2020 the Peak District & Derbyshire won third place in the 'Best UK Holiday County' category, beating places like the Lake District and Scotland. Those seeking the biggest thrills are sure to find them at Alton Towers Resort, home of The Smiler and Nemesis. If you're on the hunt for waterfalls, find your way to Kinder Scout for walks through a unique and unforgettable moorland. And, for those looking for something more unique, Poole's Cavern hosts guided tours through the vast limestone chambers. 

The Peak District is also home to some of the most scenic and picturesque driving routes in the country. Snake Pass takes the lead as the most famous, reaching heights of 1679 feet above sea level and whirling through the Pennines and the Ladybower Reservoir at Ashopton. Listed as one of the best driving roads in the world by Auto Trader magazine in 2009, this is the place to drink in the true beauty of nature at its finest. Sat behind the wheel of a Lamborghini SVJ, you'll be able to drink in your surroundings while listening to the V12 engine roar and reaching a top speed of 217mph. All you have to do is sit back and breathe – this break is for relaxation and enjoyment only.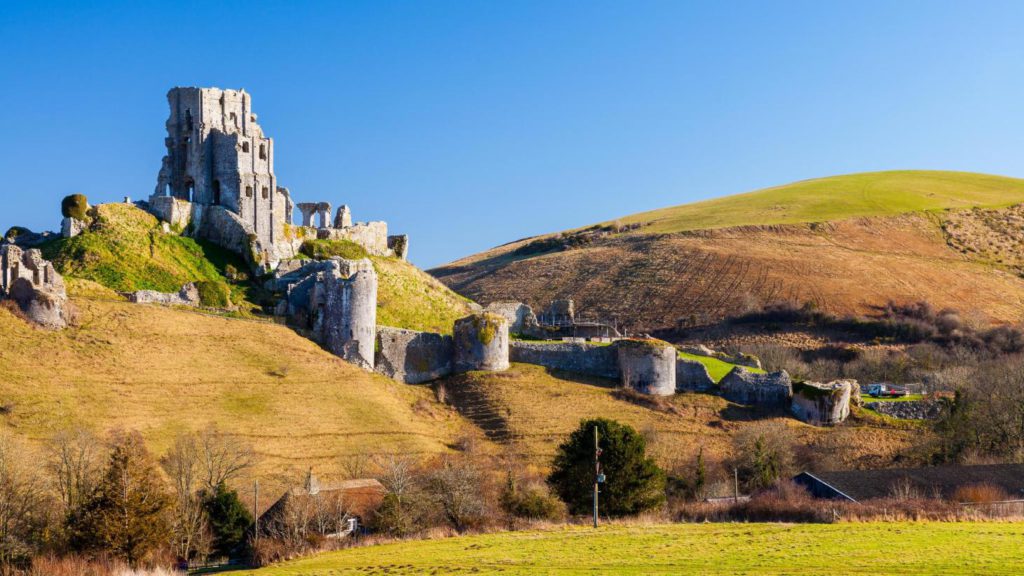 With 95 miles of coastline and a history that steeps back to 195 million years ago, Dorset is a much-beloved corner of the UK for many. It hosts classic fishing harbours where fresh seafood is a given alongside beaches with the most breathtaking of views. Named a UNESCO Natural World Heritage Site, it is recognised as being one of our planet's most valuable natural assets. The Jurassic Coast starts from Orcombe Point, ends near Swanage and is home to an outstanding number of rocks, fossils and landforms. These provide a record of three geological time periods – the Triassic, the Jurassic and the Cretaceous. So not only is Dorset undeniably beautiful, but it is also rich in the history of our country. 
Learn all about the world of chimpanzees with a visit to Monkey World Primate Ape Rescue Centre. Or jump on a heritage steam train from Swanage Railway and travel right through to Corfe Castle where you can pitch up for a picnic and drink in the views around you. One of the best ways to see the county at its finest is by road and the Dorset Jurassic Coast Road Drive (B3157) is, by far, the leading route. Travelling from Wending through to Bridport, it follows Chesil Bank and Fleet Lagoon for the highest vantage-point views in the area. 

The Mercedes Jet-Class gives you all the benefits of comfort with the space to fully enjoy your time on the road. These luxurious vehicles offer additional leg and headroom as well as various seating options and the same focus on comfort in the interior as expected from this British specialist manufacturer.
Discovering the most scenic routes throughout the UK
We are fortunate enough to have some of the most beautiful spots in the world right on our doorsteps. And, now that restrictions have lifted and Freedom Day has marked the beginning of an era of staycations, it's time to start planning yours. You could pack up your suitcases, head to the train station and rely on public transport to get you there. But, for true luxury and for memories that will last a lifetime, there's nothing like a well-planning road trip. Prestige hire cars affords you the opportunity to take control over your own travel while nestled in a cocoon of absolute opulence.
Luxury SUVs, such as the Range Rover Vogue LWB, give you a high driving position with improved visibility to see the stunning scenery around you. With enough space to carry you and your family in undeniable comfort and advanced technology to make the ride as enjoyable as possible, you'll glide through all manner of roads and embrace the charm that these corners of the UK have to offer.  
If you're looking to escape with your loved one, or even on your own for some much-needed self-care, luxury supercars afford you an unchallengeable luxury at every turn. Giving you that much sought-after adrenaline boost you've been searching for for the past 2 years and a burst of driving emotions never felt before, they are the ultimate way to experience the UK with style. Iconic and covetable models, such as the Ferrari 488 Spider and the Lamborghini SVJ, allow you to live out those long-lived fantasies while soaring through the roads in your favourite spots. For an immersive experience like no other and a road trip that will make a mark on every passenger, there really are no other options. 

Starr Luxury Cars prides ourselves in our ever-expanding fleet, with options including convertibles and electric hire cars. No matter where you choose or the activities you have planned on your post-Freedom Day adventure, a luxury hire car allows you to experience corners of our country in exceptional splendour from the minute you step out of your front door. Experience the space, height, technology and enviable looks that promise to shoot your way this Summer 2021 with a luxury car hire from Starr Luxury Cars.