JENNIFER SHARMA DRIVER PROFILE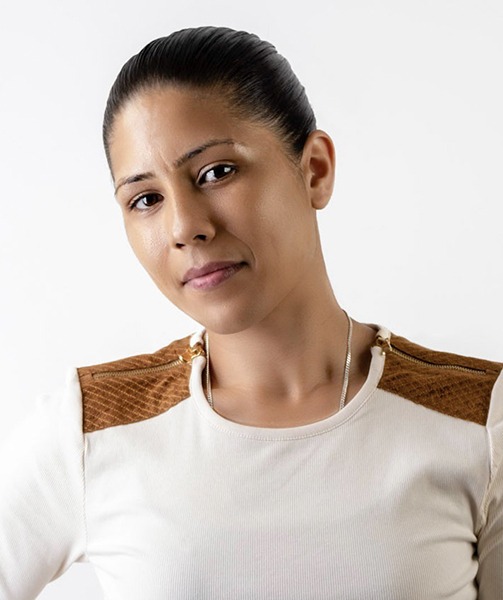 Female security driver, royalty and UHNW clients and families
Jennifer is one of our most qualified security drivers, with extensive experience and training in several areas of close protection.
Having worked exclusively as a Close Protection Officer and Personal Protection Officer since 2015, she has completed a variety of impressive contracts, including protection for high net worth individuals, royalty and families both from the UK and around the world.
Jennifer also has years of experience in driving prestige vehicles and qualifications in close protection driving, making her an ideal candidate to chauffeur domestic and overseas clients in the UK whom may require additional levels of security.
Alongside her notable driving experience, Jennifer has also been trained in firearms and unarmed combat and is able to pre-empt threats with quick reaction times.
She effectively manages and resolves conflict and has additional training in terrorism threat awareness, dealing with potential security threats efficiently and discreetly wherever possible. Past experience in property and front-of-house management has given Jennifer the communication skills needed to find common ground with clients of all backgrounds, whilst always remaining professional and diligent.
Jennifer has worked for VIP families and children and has qualifications in paediatric first aid, making her the perfect female security chauffeur to book for child escort needs or accompanying families whilst visiting the country. She has effectively led teams to provide the best close protection service for high-profile clients in the UK and has impeccable planning and organisational skills.
As well as wide-ranging professional experience, Jennifer is also bilingual and able to speak both English and Hindi fluently, an excellent bonus if you're looking to book a female high security driver for an overseas client or business partner. She is loyal and trustworthy with a proven reputation for always putting the client first.
Highlights of Past Experience
Close Protection Officer, Personal Protection Officer and Surveillance Operator:
Jennifer has been building her expertise in close protection and security driving since 2015, having completed an impressive number of contracts for both male and female VIPs and high net worth individuals.
Projects have included working with domestic and overseas law enforcement agencies to protect royalty, public officials and families to the highest standards.
Property Manager: Responsible for an extensive portfolio of properties in Central London, Jennifer spent her early career building strong relationships with her clients, experience which now allows her to communicate effectively and professionally with people from all walks of life.
| QUALIFICATION | YES | NO |
| --- | --- | --- |
| CLOSE PROTECTION DRIVING: ADVANCED SECURITY DRIVING SKILLS INCLUDING CONVOY DRIVING AND ANTI-AMBUSH DRILLS. | | |
| LEVEL 3 – WORKING AS A CLOSE PROTECTION OPERATIVE WITHIN THE PRIVATE SECURITY INDUSTRY: PLANNING, PREPARING AND SUPPORTING A CLOSE PROTECTION OPERATION AND EFFECTIVE CONFLICT MANAGEMENT. | | |
| LEVEL 3 – FIRST PERSON ON SCENE INTERMEDIATE: FIRST AID SKILLS AND KNOWLEDGE NEEDED TO TREAT AND STABILISE A PATIENT, ENSURING GREATER SAFETY OF CLIENTS. | | |
| UNARMED COMBAT: EFFECTIVE MANAGEMENT AND RESPONSE TO HOSTILE SITUATIONS. | | |
| LEVEL 3 PAEDIATRIC FIRST AID: FIRST AID SKILLS AND KNOWLEDGE NEEDED TO TREAT CHILD AND INFANT PATIENTS. | | |