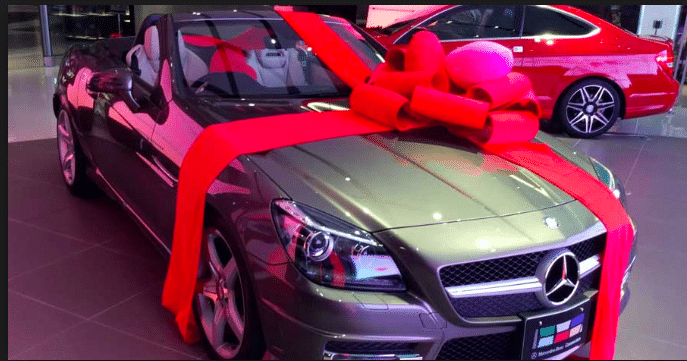 12 Dec

Luxury Birthday Gifts for Lovers of Premium Cars

After several years of renting out some of the finest vehicles in the world, we've come to understand that our luxury cars are popular with and loved by men and women from all walks of life. Whether your significant other is lucky enough to have his or her own fleet of prestigious cars or simply appreciates them from afar, Starr Luxury Car has a wide range of premium birthday gifts to suit any budget, including gift vouchers starting at £100 as well as going up to the rental of some of the rarest, priceless cars in the UK.
Prestige Birthday Gifts – £1000 and Under
Starr Luxury Cars gift vouchers are the ideal luxury gift for any recipient, regardless of their tastes or availability. Going up in increments of £100, you can choose exactly the amount you want to spend, leaving the lucky recipient to simply select the prestige hire car of their choice. They can then choose when and how they wish to use it, ensuring you give a gift which is never wasted even if they have the most hectic of schedules.
We'll treat your recipient as we do all of our clients, ensuring they experience the very best luxury car hire service alongside outstanding customer care. Whether the birthday gift recipient would love to test out the latest sportscar or be treated to a chauffeur-driven tour of the city, he or she can put their gift vouchers towards any of our premium experiences.
Premium Birthday Gifts – £2000-£5000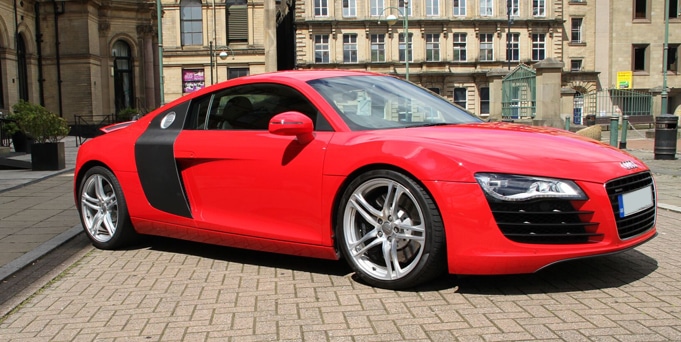 For an extra special birthday gift for car fans, you may like to consider hiring an Audi R8 for the weekend. This luxury range consists of high-performance sportscars which are suitable for driving all year round. At around £2000 for weekend hire, you can choose to treat the special person in your life to astounding speeds, state-of-the-art technology and an impressive, high-end look. Inspired by the world of motor racing but drivable on UK roads, this is the perfect way to celebrate a milestone birthday.
Starr Luxury Cars have a range of Audi R8s available for hire in the UK, including the R8 Coupé and the R8 Spyder, allowing you the freedom to choose a luxury car which can be enjoyed in any season or weather conditions. And with a top speed of 205mph, this is definitely a gift which will satisfy adrenaline junkies as well as those who appreciate fine mechanics.
Luxury Birthday Gifts – £5000 Plus
If you're looking to buy a luxury birthday gift for somebody who already has their own impressive fleet, we recommend hiring a supercar that's not already a part of their collection. Hiring the Lamborghini Aventador S for the weekend will cost you roughly £5000 but also guarantees to be one of the most impressive birthday gifts your recipient has ever received. It's ferociously loud and powerful and well-equipped to produce a top speed of over 217mph.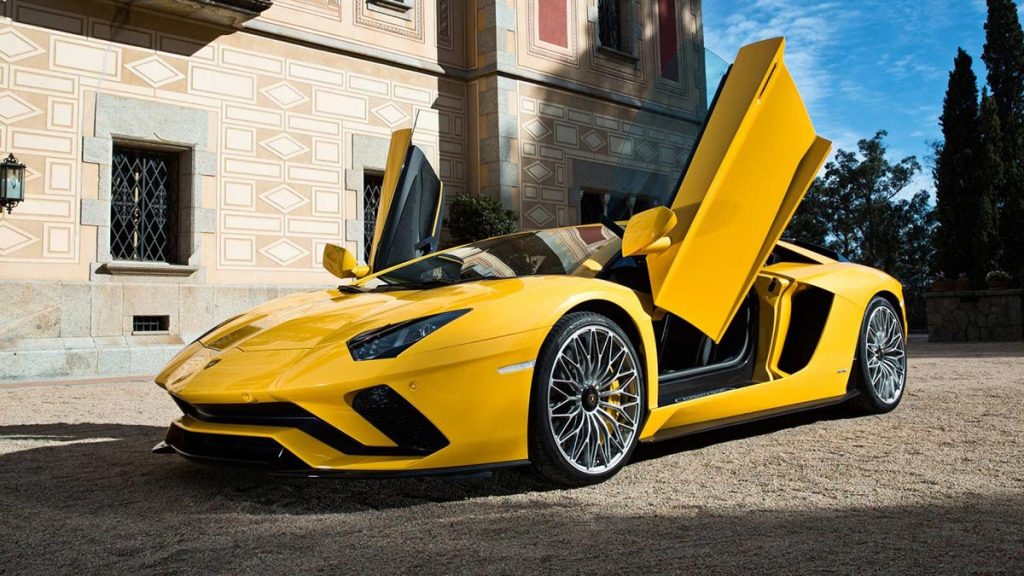 Whether the recipient is a Lamborghini fan or just a lover of fast cars, the Lamborghini Aventador S hire car promises to deliver. Costing over £270k to buy, it will ensure you make an impressive entrance no matter where you decide to drive it and of course, anyone nearby will hear the roar of the engine before you even get to the venue. Again, inspired by race cars, the driver will get to experience some of the best in modern technology, with perfect handling and power like you would not believe.
At Starr Luxury Cars, we are used to providing luxury birthday gifts across the UK and take great pleasure in helping you to wow your recipient. As such our friendly team are always on hand to help you choose the perfect present and surprise your significant other in the best way possible. We also have an abundance of added extras for you to choose from to make the experience even more memorable, including champagne, flowers or chocolates. We'll deliver the prestige hire car of your choice straight to your recipient at any address in the UK, ensuring they get the most from their luxury car hire experience and are always on standby to make sure your surprise goes without a hitch.