Car Hire for Thrill Seekers: Hire a Luxury Car for UK Theme Park Travel
The wait is finally over and, as of Monday 12th April, UK residents can now begin to enjoy outdoor activities, many of which have been shut for around four months. The easing of restrictions for outdoor hospitality means that as well as zoos, drive-in cinemas and outdoor events, the UK's theme parks are also opening their doors. Perfect for a long overdue daytrip with family or a weekend break as a couple, Starr Luxury Cars can help to make your journey even more special with the latest luxury SUVs or supercars, ensuring you have a thrilling experience from the moment you leave your address.
Which theme parks open from 12th April?
The UK's three major theme parks, Chessington World of Adventures, Thorpe Park, and Alton Towers have all officially confirmed they will reopen on Monday 12th April. Smaller UK theme parks such as LegoLand, Drayton Manor and Paulton's Park have also confirmed they will reopen their doors, providing plenty of opportunity for UK residents across the country to enjoy an exciting day out or a magical mini break.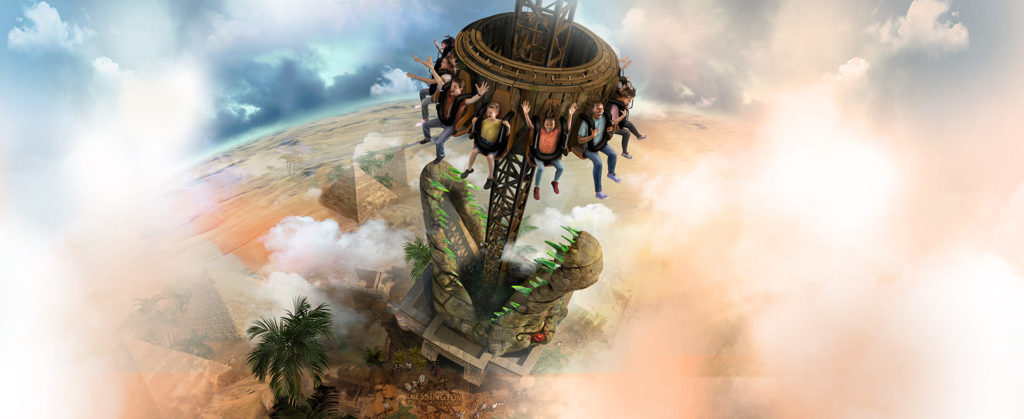 Chessington World of Adventures
One of the best family friendly theme parks in the UK, Chessington Resort is home to magical rides, and an array of awesome animals in its zoo and aquarium. A jaw dropping new ride, Croc Drop, is also set to open on the 12th April, perfect for adrenaline seekers of all ages. And for those looking to enjoy a UK mini break, its glamping site is also open from 30th April, allowing you and your household to enjoy a weekend away, experiencing the nostalgia of camping traditions but with comfortable, modern amenities.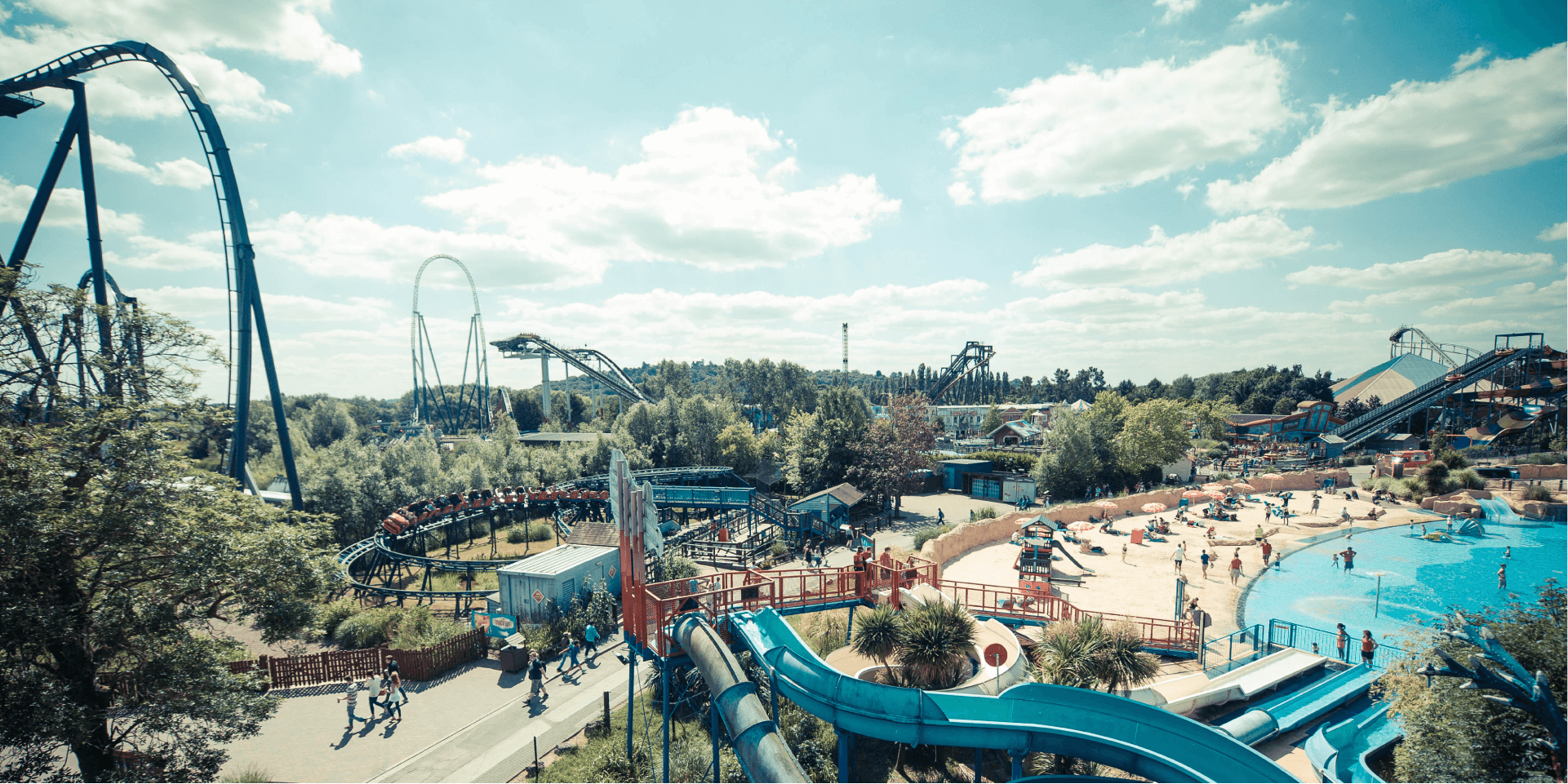 Thorpe Park Resort is packed full of white-knuckle rides and water rides, including those where you can travel at up to 80mph. Ideal for couples and families with older children, Thorpe Park is set to open its most popular rides, with the launch of new attraction Black Mirror delayed until later in the year. Self-contained accommodation in the form of shark cabins located just steps away from the best rides is also available to book from the 12th April, allowing you to enjoy an overnight stay as soon as you wish.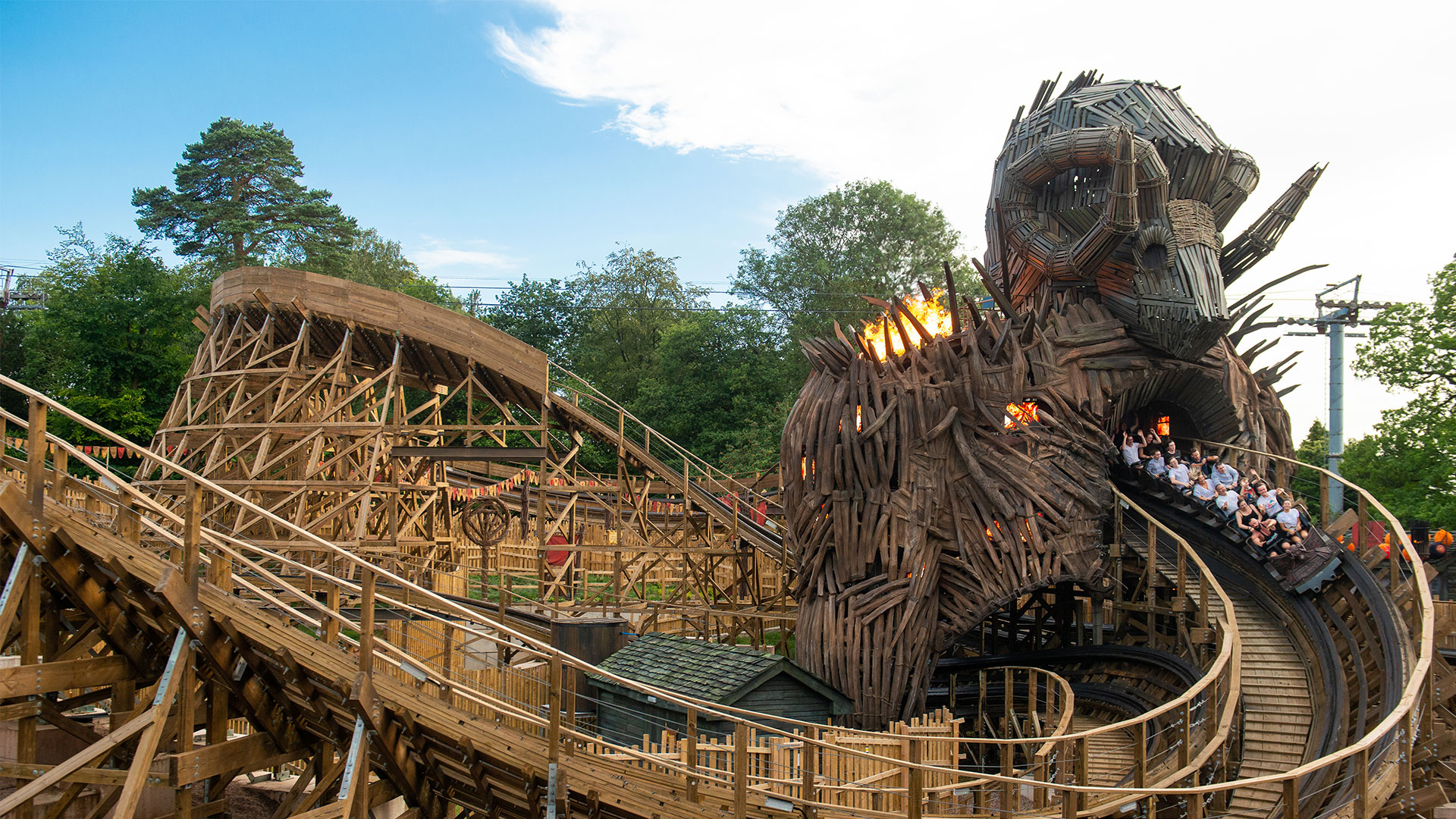 Located in the Midlands, Alton Towers is perfect for families and couples to visit from anywhere in the UK. Offering a perfect blend of rides suitable for children and adults, guests can expect thrilling speeds alongside appearances from CBBC favourites, for imagination sparking play. New ride, Gangsta Granny, is also set to open, based on David Walliams' bestselling children's novel. The resort's unique stargazing pods are also available to book, allowing you to spend a cosy night or a long weekend, as you make your way through the attractions.
The best cars to hire for family theme park trips
Whether you're planning a day out or an overnight stay, a luxury hire car can help make your trip unforgettable. After such a long period of staying at home, a prestige hire car can elevate a family outing, ensuring you start catching up on making memories from the moment you leave your home. As well as providing a luxurious mode of transport, for those travelling further afield, luxury car hire can also offer enhanced comfort, space, and practicality, ensuring you have an amazing driving experience as you tackle the journey and arrive feeling relaxed and refreshed.
For families of all ages, we recommend selecting one of our luxury SUVs to hire for UK theme park travel. Our luxury SUV hire fleet includes an extensive collection of Range Rover hire cars, which offer the perfect blend of practicality and luxe, creating a space which is perfect for small families and groups of up to five. The latest releases include modern technology and safety systems, allowing you to stay connected and entertained, and providing complete peace of mind when driving.
For something even more special, our fleet also includes the highest quality SUVs available, such as the Bentley Bentayga or Lamborghini Urus. Both are beautifully unique, displaying an ideal combination of power and agility, whilst retaining key brand signatures and a luxury design aesthetic. The finest quality materials have been used to create a space in which families can relax on a long drive, whilst the driver has the added benefit of a thrilling drive. Available for day hire, or a long weekend, you and your family can find the best luxury car to hire for an unforgettable UK outing.
Supercar hire for thrill seeking couples
Let the fun commence from the moment you leave your home with our extensive range of supercars available for hire in the UK. A supercar is an excellent choice for the thrill seeker, providing speed, noise, and possibly the most unique driving experience available. Most are suitable for two occupants, allowing you and a loved one to transform your day out into a lifelong memory, tackling long open roads with ease whilst enjoying breath-taking views from one of the most unique viewpoints in the world.
Our fleet of supercars include Lamborghini and Ferrari hire cars, both immensely popular with couples who just want to have fun, and look good whilst doing it. Both collections include the latest releases, as well as some of the ultimate classics, providing a space in which you can take full control and feel the adrenaline as you make your way to any UK theme park. As well as the traditional coupe, our fleet includes Spyder and Roadster models, perfect for enjoying the British sun as you drive.
Our UK supercars are available to hire for a day, a long weekend and beyond, allowing you to find the perfect mode of transport for a day trip, overnight stay, or mini break. For something even more special, we also have Bugatti and McLaren performance cars for hire, allowing you to get behind the wheel of one of the fastest cars in the world, and elevating a thrill-seeking day trip way before you've reached your destination.
To book any of our luxury hire cars for an unforgettable UK trip, you can use our online quote form to make your request. Our cars can be delivered to any address in the UK, allowing you to have it ready and waiting on your driveway to make your trip. To discuss your options further or make any special request, our expert team are available to talk, always striving to provide the very best luxury car hire service in the UK.