With so many new cars revealed annually at motor shows around the world, we are constantly inspired to select models to add to our fleet. This year was no different and now we can reveal the top three 2020 models we will have available to hire in the UK next year. Be the first to try out one of the most highly anticipated releases in the motoring world for any occasion, or if you need convincing on any of them, pre-book a 2020 hire car to try upon release, helping you make the decision to buy.
Hire the All-New Porsche Taycan: Porsche's First All-Electric Sportscar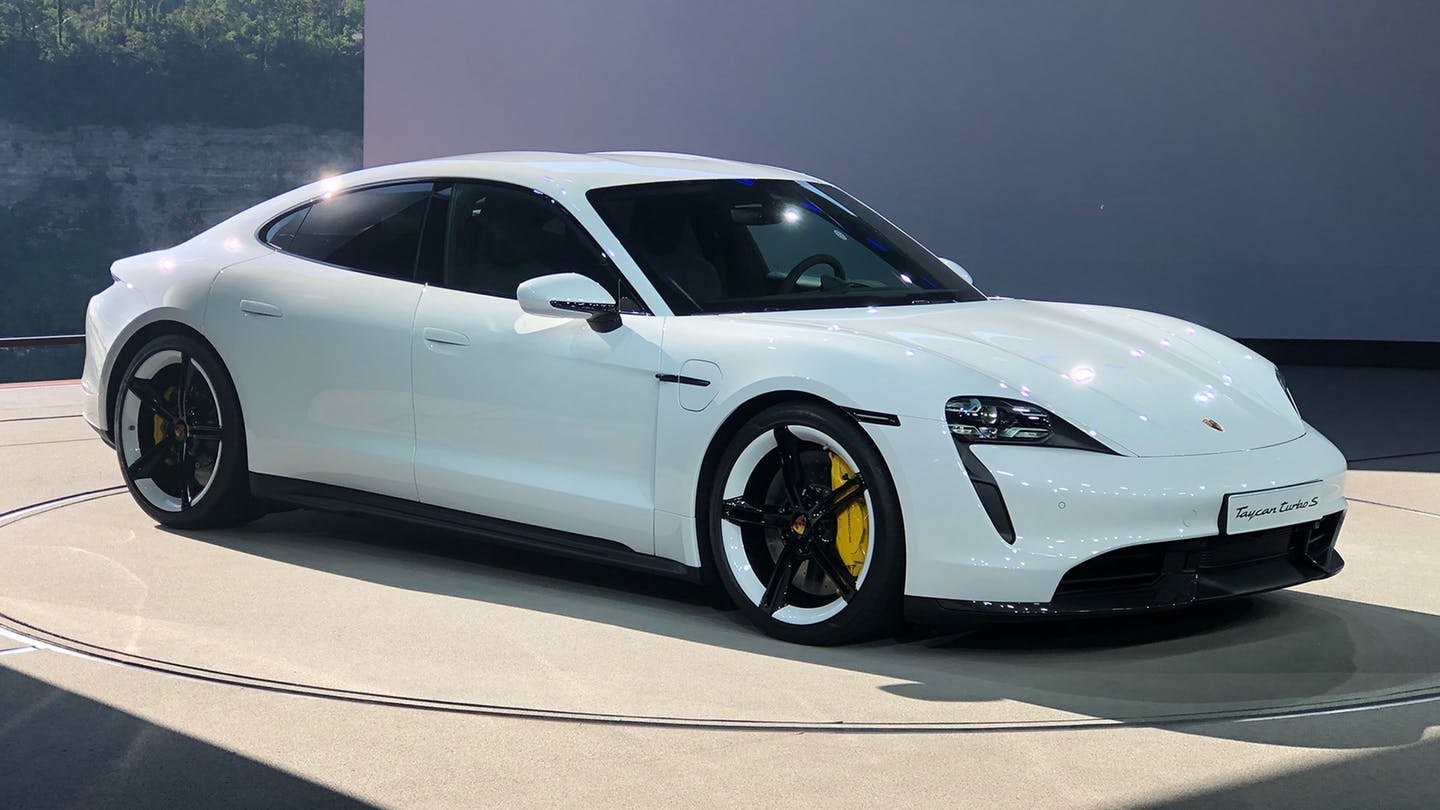 As the industry moves away from traditional engineering, it's not just everyday cars which are being released in electric forms. Not only are electric cars better for the environment, as Tesla has proven time and time again, but the power and speed you can now get from electric alone also provides new opportunities for makers of luxury cars. We're incredibly excited to be welcoming the Porsche Taycan to our sportscar fleet, which will be delivered to new owners as early as January 2020 and available to hire shortly after.
The Porsche Taycan hire car is the marque's first all-electric sportscar, a significant milestone in Porsche's production. It is the first car ever to feature an 800-volt electrical system, allowing it to charge rapidly, effectively meaning you can gain up to 75% of battery in just 90 minutes. And with that comes a 279-mile range or 62 miles after just five minutes of charging. But by no means does that let the Porsche Taycan rental car down when it comes to speed and power. The fastest of the three variants, the Taycan Turbo S can accelerate from 0-60mph in just 2.8 seconds whilst the mid-range Taycan Turbo hire car isn't far behind at 3.2 seconds and the 4S comes in at around four seconds. With a top speed of 161mph, this 2020 new release is also faster than any Tesla in terms of overall speed.
Showing that even the most luxurious sportscars can be green, the four-seater Porsche Taycan has been built using recycled materials with optional sustainable upholstery, created from recycled polyester fibres. However, the interior is also highly modern with dual infotainment screens for the driver and front-seat passenger and a beautifully designed dashboard with all touchscreen controls concealed within glass, making the Porsche Taycan hire car's interior one of the most striking on the market today.
Benefits of electric vehicles don't just stop at consumption, this 2020 luxury hire car features 400 litres of storage space across the front and back compartments, making the Taycan one of Porsche's most practical cars as well as one of the eco-friendliest. All three passengers can expect ample head and leg room, ensuring added comfort in one of the most ground-breaking releases of 2020. Prices start at £116,000 but you don't have to spend that to experience it. Get in touch with our friendly team and pre-book the Porsche Taycan for 2020, making sure you're one of the first to drive Porsche's first all-electric luxury sportscar.
Rent a New Land Rover Defender 2020: The Most Capable 4×4 Yet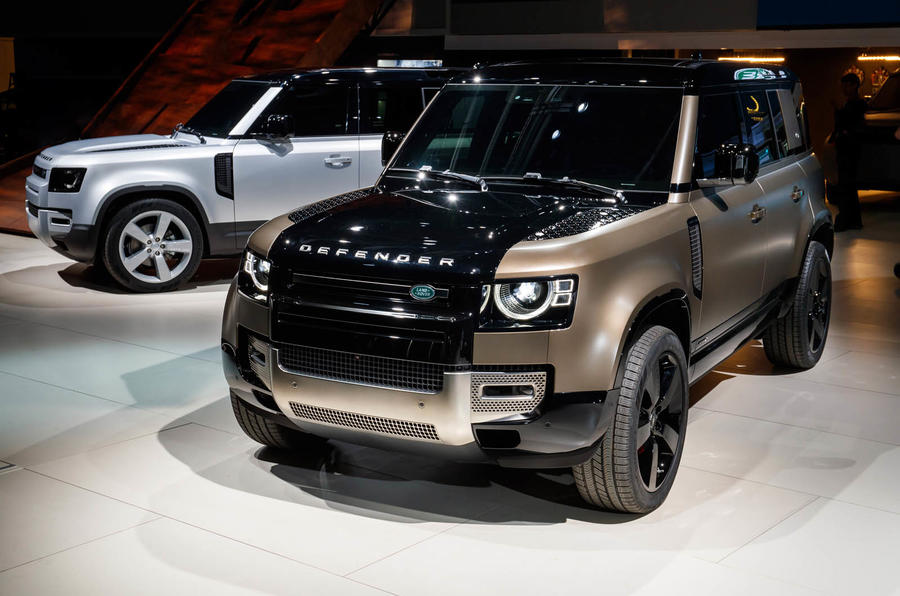 It's been over three years since a Land Rover Defender hire car rolled off the production line, but we're excited to finally be welcoming it back to the fleet in early 2020. After 67 years of production, the original Land Rover Defender was officially cut due to increasing emissions regulations making it unavailable for sale in multiple parts of the world. Now, after three years of work in improving the design, engineering and advanced safety features to eradicate that problem, the Land Rover Defender is back and promises to be better than ever.
Revealed at the 2019 Frankfurt Motor Show in September, the new 2020 Land Rover Defender hire car is the result of 70 years' worth of continuous improvement, featuring the latest in technology and engineering whilst retaining elements of its important British heritage. The new 2020 SUV hire car is the toughest vehicle Land Rover have ever made. Having undergone extensive testing in some of the most challenging environments in the world, the talented team of designers have perfected every material and element used, with each adding to the overall capability and durability of this impressive 4×4. New features include the largest tyres used on any Land Rover, an extra durable protective film on the exterior and a whole new architecture.
Remaining true to its original design, the new 2020 Land Rover Defender rental car keeps some of its utilitarian feel with new features inspired by modern trends and luxurious comforts. The interior includes full rubber flooring and woven textile seating, helping you to maintain the condition for longer no matter what adventures you're going on. As with all Land Rovers, space is at a premium and the new 2020 Defender can be configured to seat up to seven adults comfortably or provide plenty of space for luggage and equipment. An extremely capable luxury SUV designed with off-roading and exploring at its core, the Land Rover Defender is one of the best 4x4s to hire in 2020, ideal for UK weekend breaks with family and friends.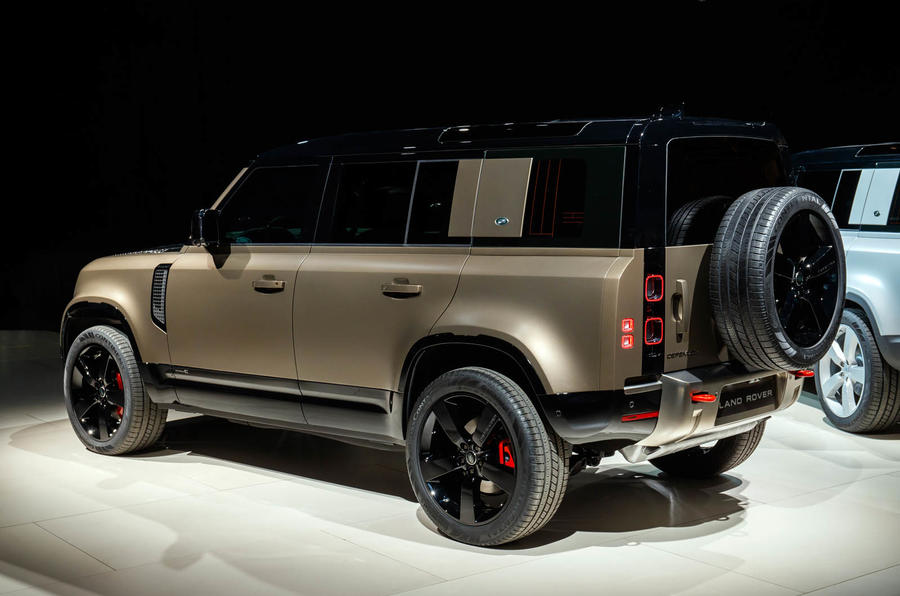 It now includes some of the most advanced technology Land Rover has ever worked on, with a new infotainment and navigation system and multiple perfectly placed cameras, allowing you to achieve full visibility no matter your surroundings. Wireless charging, USB ports, standard domestic plug sockets and wifi, the new 2020 Land Rover Defender hire car has been designed to fit easily into modern life whilst all-wheel drive and a twin-speed gearbox makes sure you are completely unrestricted on where and how you travel. The price of the new Land Rover Defender release starts at around £40,000 without any extras but you can be one of the first to drive the latest luxury SUV and pre-book the Defender for your 2020 event or occasion.
Pre-Book the New Rolls Royce Ghost 2020: The Next Generation of Luxury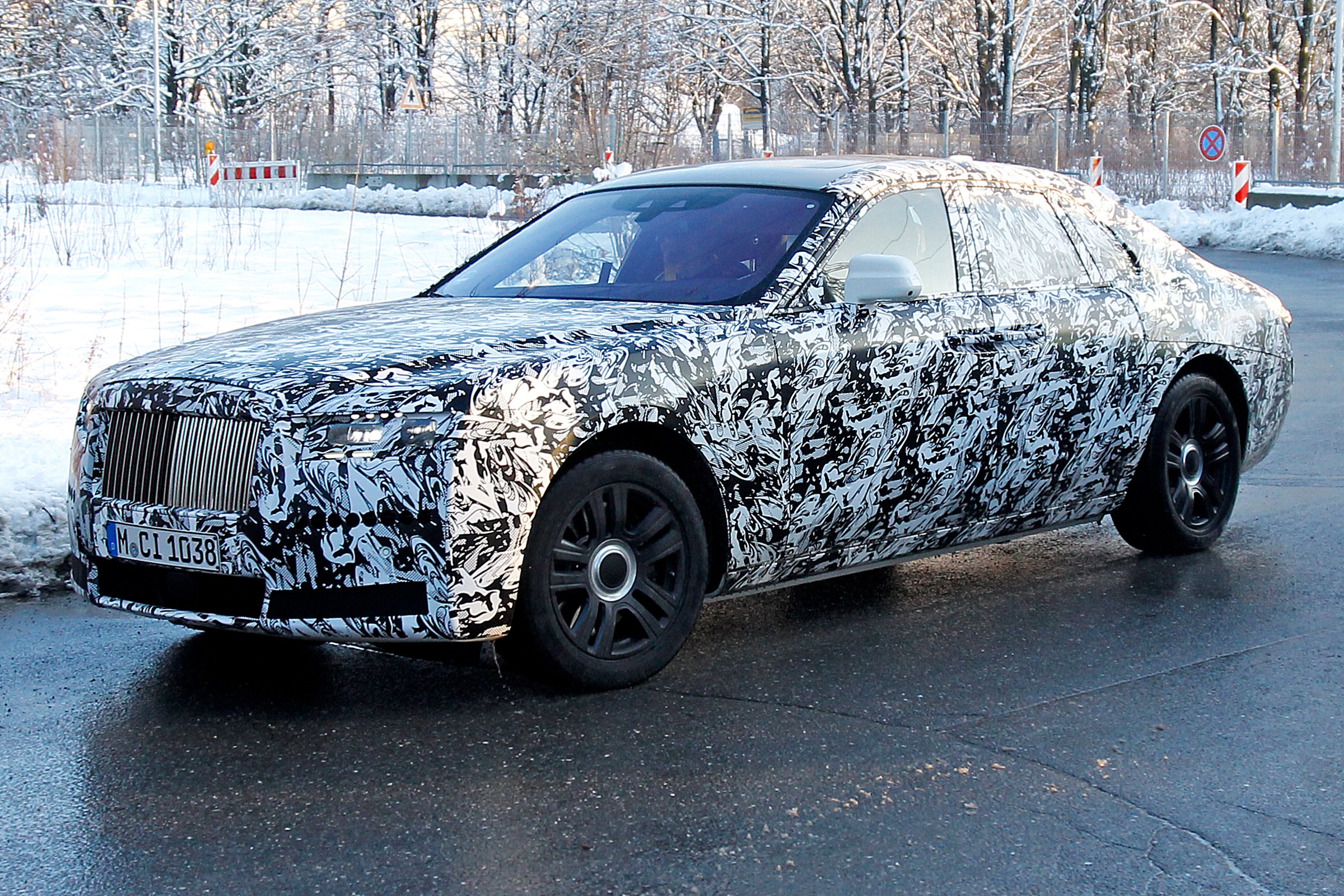 The next-generation Rolls Royce Ghost is one of the best-kept secrets in the luxury car industry. Originally released in 2010 the Ghost has remained practically the same for a decade. Although it received some aesthetical tweaks in Series II in 2014, this is the first time the entry-level Rolls Royce will undergo a full redesign to evolve into a modern luxury hire car with up to date engineering techniques, better performance and the latest in in-car technology.
Whilst the full details of the new 2020 Rolls Royce Ghost is yet to be revealed, we do know that the biggest change will happen to its frame. The Ghost is set to lose its weighty steel body, to be replaced by a new aluminium structure, exclusive to Rolls Royce and dubbed the 'Architecture of Luxury'. This will keep it in line with other new Rolls Royce releases including the 2020 Cullinan and the eight-generation Phantom. Not only will it make the Rolls Royce Ghost 2020 hire car lighter, it will also have improved insulation and more space for advanced tech and equipment, for an even smoother drive.
The exterior design will remain relatively similar, although the overall appearance will be wider, lower and curvier, resulting in an even more powerful road presence. Signature design features which are key to the marque's heritage will remain the same with the new 2020 Ghost rental car retaining its rear-hinged doors. We are expecting the new Ghost to feature the same engine as its larger siblings, a 6.75 litre turbocharged V12, although its power may be more substantial in the Ghost thanks to its smaller size. The new 2020 luxury car model is also rumoured to be all-wheel drive, hinting at a much better acceleration time.