ZAC CHOUDHURY DRIVER PROFILE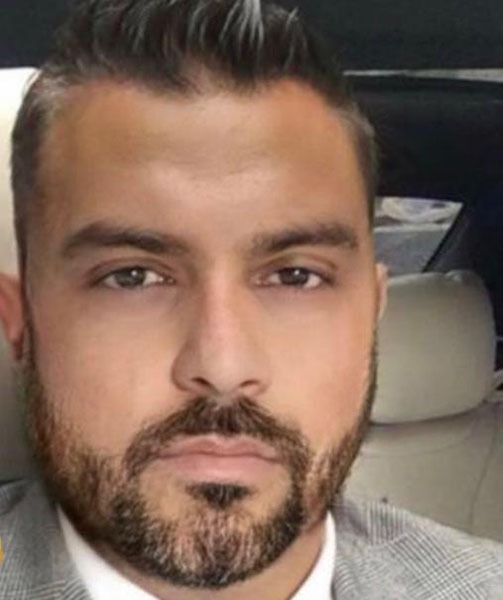 Specialist Security Protection Chauffeur
Zac is a highly qualified lifestyle manager with over a decade of experience in providing an exceptional service to high net worth clients, CEOs and royalty. A self-confessed perfectionist with a real go-getter attitude, Zac has extensive experience of leading and inspiring a team to produce fantastic results.
Having driven private clients as part of his role for many years as well as maintaining fleets of modern and classic luxury cars, Zac can be booked for a single or regular chauffeur service, with the ability to quickly adapt and drive any marque or model professionally and efficiently.
Having worked for multiple clients whose expectations of five-star service are on par with our own, Zac is the ideal personal driver to book for any occasion, including airport drop-off and pick-up, special events or everyday driving. He is highly organised and motivated and will always put the client's needs first, with the ability to be flexible when those needs or events change.
With a history of chauffeuring high-profile and corporate clients, including CEOs of FTSE 500 companies, Zac has an excellent reputation of being professional, remaining discreet and always going above and beyond to ensure the client receives an unrivalled first-class personal driver service. He has extensive driving qualifications, including security-conscious driver training, meaning he is skilled at convoy driving and hijack prevention and is ideal for clients who need elite chauffeurs to help maintain their safety. Zac is ROSPA certified and forms the higher 1% of the professional chauffeurs in his industry.
Zac is a law graduate with over fifteen years of experience in working with fellow professionals and clients whilst displaying exemplary levels of loyalty and trustworthiness, which translates in the way he looks after personal clients today.
He is bilingual, speaking both English and German, making him one of the best personal drivers to hire for corporate firms with German-speaking clients and businesspeople travelling from overseas.
| QUALIFICATION | YES | NO |
| --- | --- | --- |
| LEVEL 3 SPECIALIST PROTECTION DRIVER AND ENHANCED CHAUFFEUR SKILLS | | |
| ADVANCED SECURITY DRIVING SKILLS INCLUDING CONVOY DRIVING AND ANTI-HIJACK PROCEDURES | | |
| ADVANCED DRIVING TEST | | |
| ENHANCED CAR CONTROL ENSURING HIGHER LEVELS OF SAFETY, IMPROVED FUEL CONSUMPTION AND A SMOOTHER JOURNEY | | |