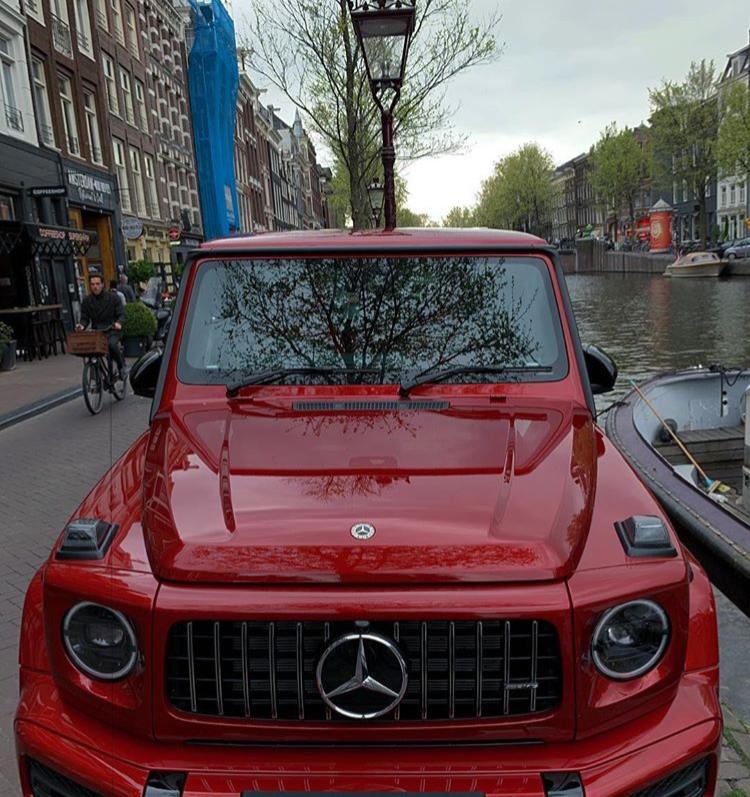 13 May

Find Out Which Rare Starr Luxury Red Car Paris Hilton Will be Driving to Raise Thousands for Charity, Driving from London to Monte Carlo in Four Days for the Cash & Rocket 2019 Tour

The Cash & Rocket Tour 2019 – What is it and Who is Involved?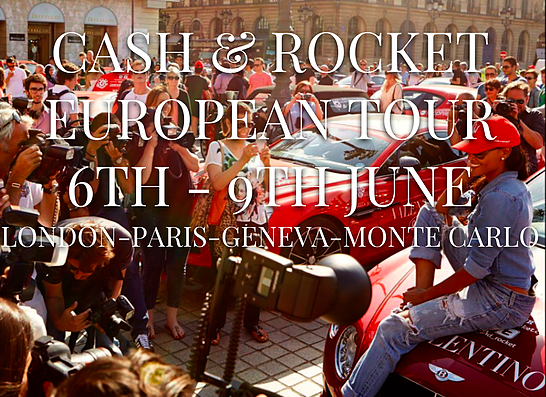 Each year a truly inspirational group of women take on an intense four-day drive across multiple countries in a fleet of red cars, ranging from the standard to the first-class, set to raise awareness and money for well-worthy charities doing amazing work for women and children in extreme poverty. This year, we are immensely proud to be partnered with Cash & Rocket for the 2019 tour, providing iconic red luxury cars to some of the most influential and powerful women in business and media from around the globe.
For the 2019 Cash & Rocket tour taking place from 6th – 9th June, 80 of the biggest female names from a variety of industries will make up 40 teams ready to 'drive the change', making the journey from London to Monte Carlo, only stopping at Paris and Geneva in between. Each day will involve hours of driving, whilst the red fleet helps to raise some eyebrows and therefore awareness, at every town that they pass. The glamorous, star-studded event will include highly secretive, women-only talks and dinners at some of the most luxurious venues in Europe as some of the most empowered women in the world seek to empower other women through education, awareness and support. This is an intense fundraising event, a packed schedule means that these inspiring women will have to survive the four days with very little sleep, rest or free time, all with the aim to get to the Monte Carlo finish line on time and raise the most money as a team for the coveted Cash & Rocket 2019 title.
The Cash & Rocket Tour has the support from some of the most famous females in the world. Ashley Graham, Jodie Kidd and Chloe Green are amongst the powerful women involved in promoting and taking part in the campaign, guided under widely respected and successful CEO, Julie Brangstrup. A huge event in both the celebrity and motoring calendar, every part has been sponsored by hugely influential companies such as Bentley, BMW and Michael Kors, all helping to make life better for some of the world's most vulnerable.
The Most Iconic Fleet of Cars in Europe – 40 Attention-Grabbing Red Cars Take to the Streets of Europe in the Race of the Year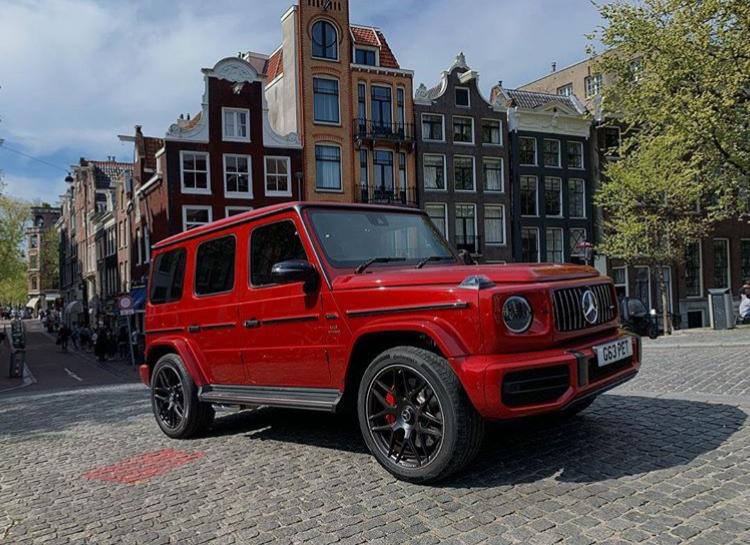 As the preferred car supplier for this year's Cash & Rocket event, we have had the pleasure of providing several luxury cars, one of our favourites being the sponsored Starr Luxury car which Paris Hilton and Caroline Stanbury will be driving over the four days, a red Mercedes G63 hire car. The Mercedes G63 is an intimidating beast of a car in its own right, but in red it's simply out of this world. This is sure to be one of the most instantly recognisable, show stopping cars of the whole fleet that has to be seen to be believed, leaving others in the dirt thanks to its immense power and driving capabilities. Paris Hilton, Caroline Stanbury and the Starr Luxury Cars red Mercedes G63 have already raised over £20,000 with weeks left for donations to be added and we're expecting Paris Hilton's team to do especially well in the event.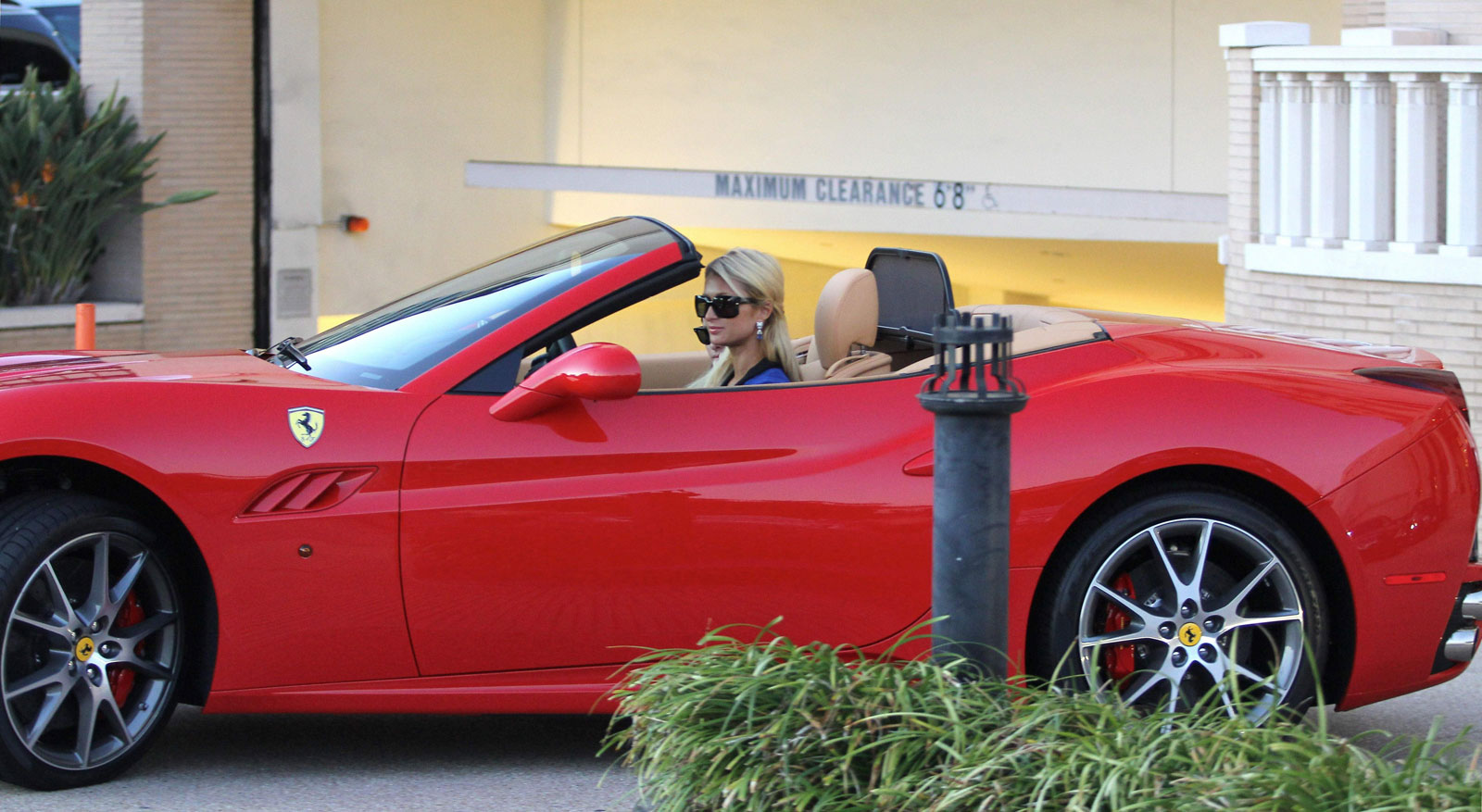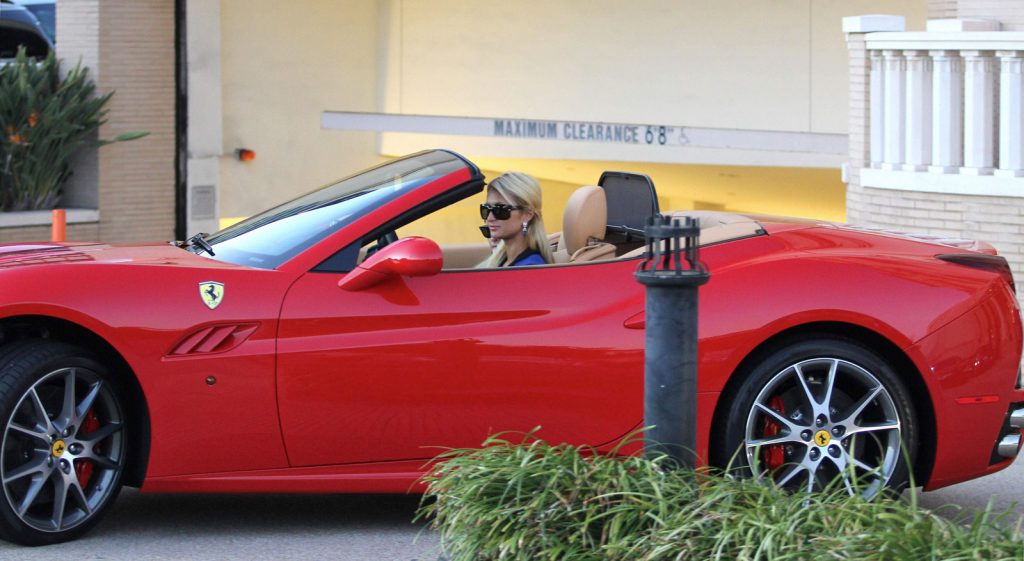 Paris has a self-admitted love of cars and says that she's honoured to be involved in the cause which seeks to empower women for generations to come. As the proud owner of a pink Bentley Continental GT and various supercars, Paris certainly isn't a stranger to bold colours or powerful cars. She also owns various Range Rovers and 4x4s so should be able to control the intimidating Mercedes G63 with ease, pushing it to the speeds needed to experience the true thrill of the car.
We have also provided several stunning cars for some of the other phenomenal women participating in this event, including the Bentley GTC hire car, Bentley Bentayga hire car, Ferrari 458 Spider hire car, Range Rover Sport hire car, Ferrari California T hire car and many others all in rarely seen red, iconic for the Cash & Rocket event. Each of the fantastic teams of women driving these beautiful cars will be seeking donations to collectively raise hundreds of thousands of pounds for charity. You can go online and make a donation to the event as a whole or select your favourite team, helping to spur on the competition between fund-raisers.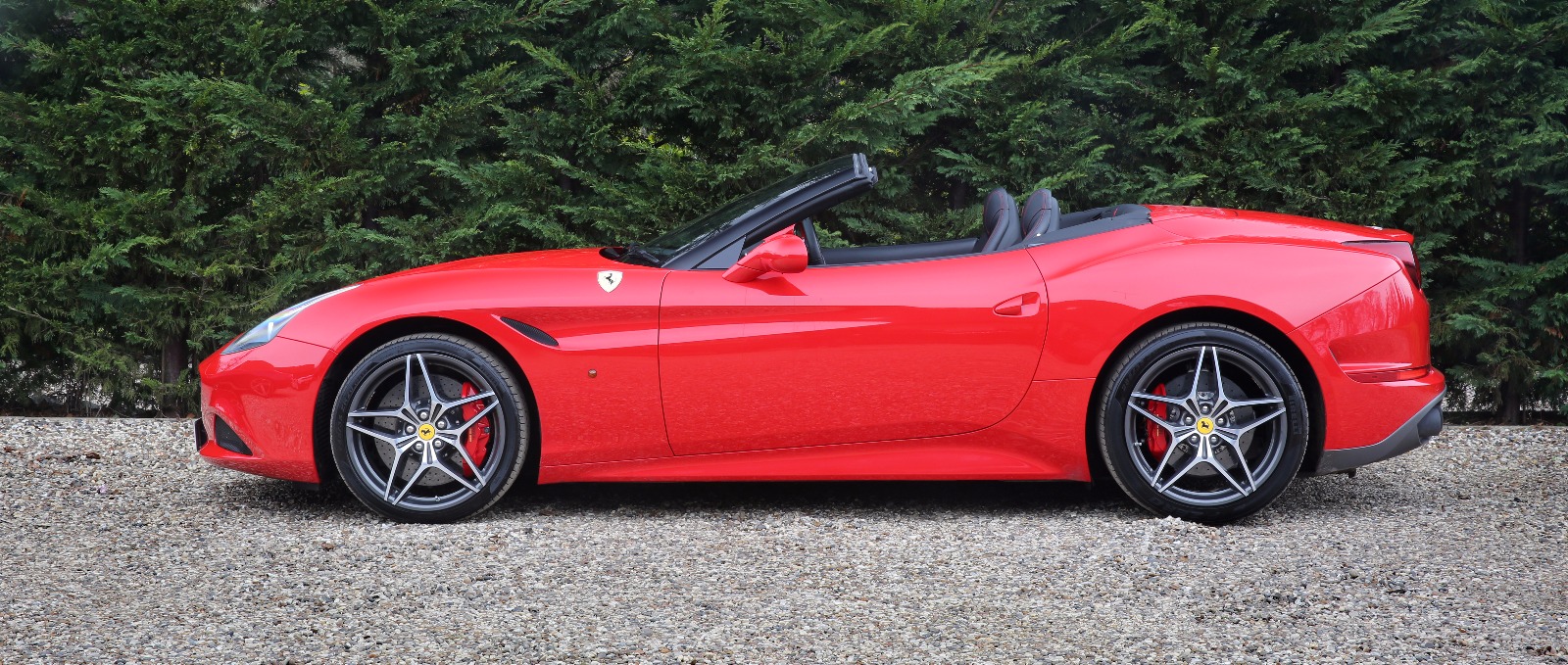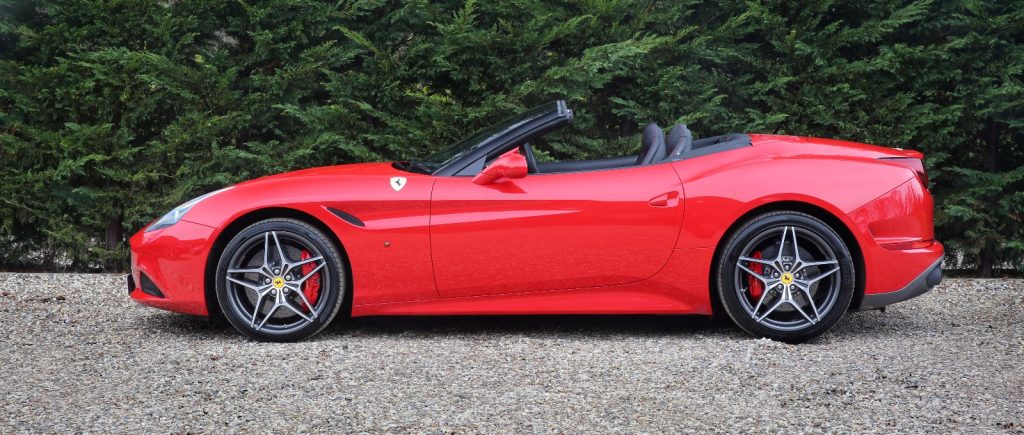 Each pillar-box red car will leave from London, making the 900-mile trip to Paris and Geneva before finishing in Monte Carlo, making pitstops to engage with European media whilst having refreshments and catching up with the other teams. They will also visit some of the biggest names in fashion where they are able to buy exclusive pieces made especially for the Cash & Rocket event, again raising further money for charity. Each of the special women involved in the four-day-long drive have their own unique reasons for participating in the event, all with the common cause to raise awareness of some of the most devastating issues across the world.
The Fantastic Charities for Women and Children Benefitting from the Cash & Rocket 2019 Event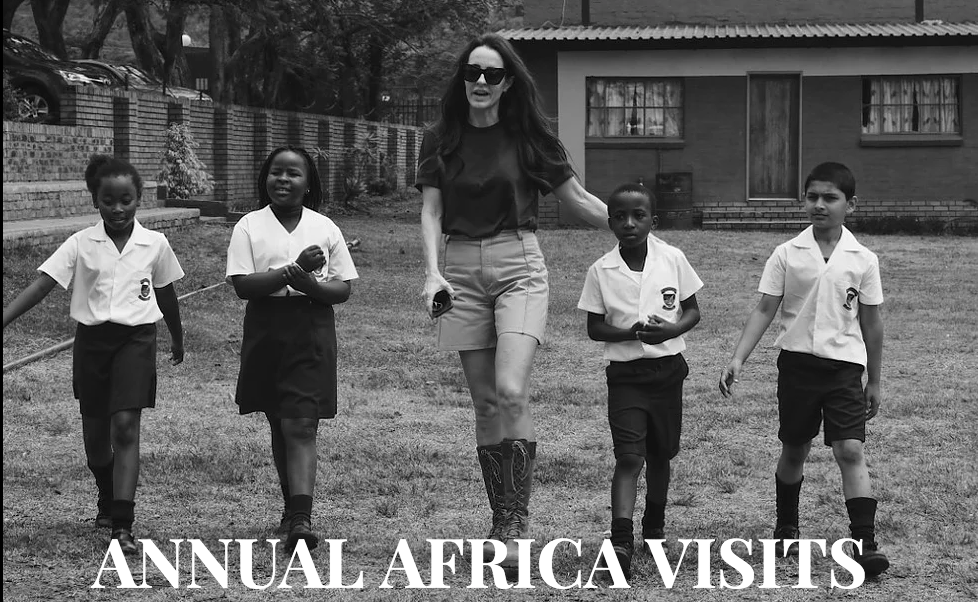 Each year, the Cash & Rocket event splits 100% of the money donated between three astounding charities, each providing vital work and care for impoverished and vulnerable women and children both in the UK and Africa. The Sumbandila charity aims to find extraordinary children from some of the most impoverished communities in South Africa, offering fully paid scholarships to private school, Ridgeway College. The College has seen plenty of children from all backgrounds go on to become successful adults and helps to mentor the poorest of children through that journey. Some of the women who took part in last year's Cash & Rocket event took the opportunity to visit Limpopo, one of the poorest districts in South Africa to see the difference that the money raised was making, helping underprivileged children to have the same opportunities as richer communities.
The Helen Bamber Foundation is a UK-based charity which offers support, accommodation and rehabilitation to some of the most vulnerable people, who have survived incredibly traumatic experiences. They do some incredible work to help combat human trafficking, offer housing, legal and medical advice to help people rebuild their lives after physical and mental abuse, treating each person with the dignity they deserve. Towards the end of the programme, the Helen Bamber Foundation also helps survivors with education and employment opportunities, allowing them to become fully integrated into their local communities.
The Dream for Future Africa Foundation was set up to secure a brighter future for African people by helping to teach lifelong skills which mean better job prospects and a more fulfilling life for generations to come. Working to fund vocational training centres, young people about to enter the world of world have the opportunity to gain qualifications and skills which will ensure financial independence for them and their families. The Foundation has helped to improve the lives of hundreds of underprivileged people and now has plans to expand so that many more can benefit.
The Cash & Rocket 2019 Gala – Exclusive Red-Carpet Event to Raise Money for Amazing Charities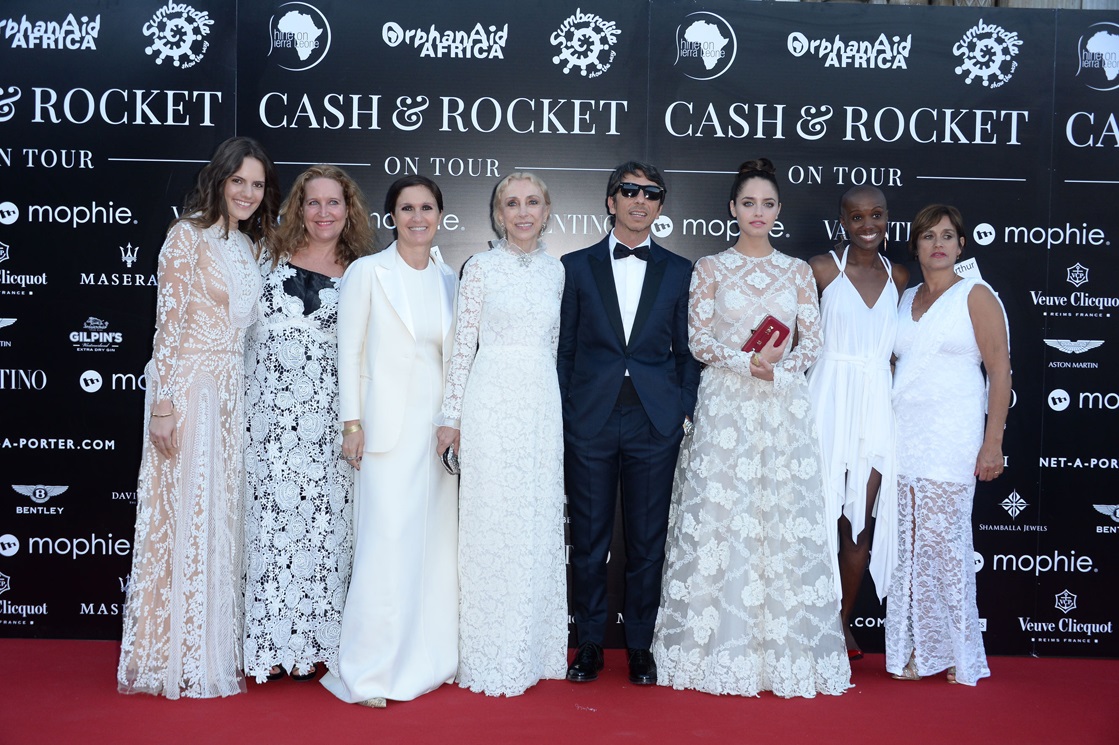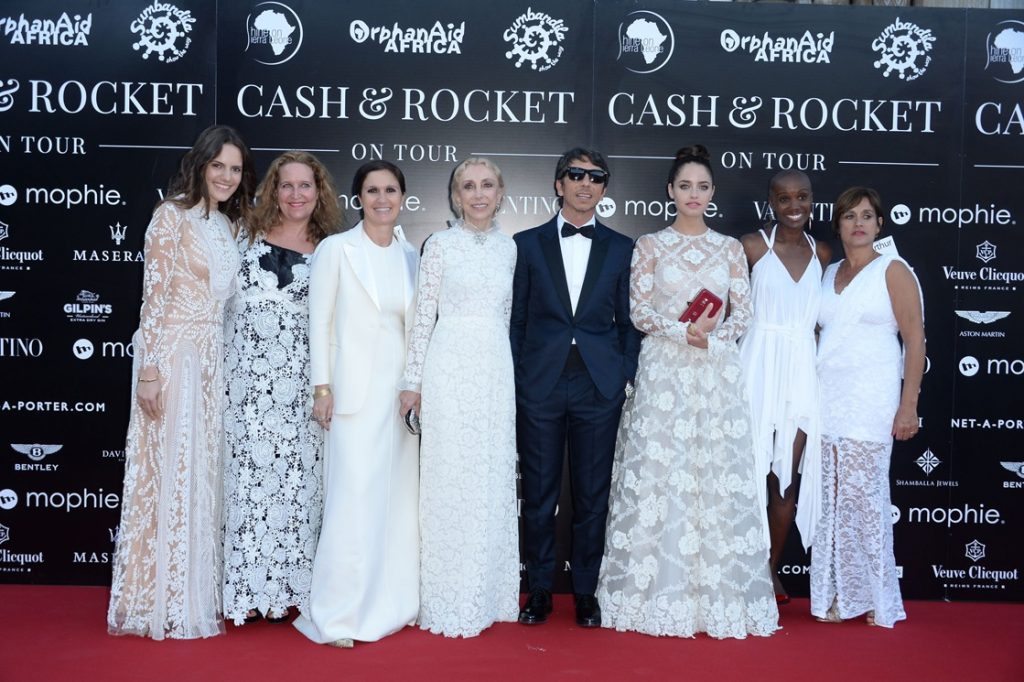 Alongside the four-day celebrity driving event, Cash & Rocket will be hosting an exclusive gala on Wednesday 5th June, the evening before the start of the main event. This year's gala will be a star-studded black and white masquerade ball with auction, held at the beautiful Victoria & Albert Museum. Again, all proceeds will go directly to the charities benefitting from the event. Tickets are extremely exclusive, but we would like to offer our clients the unique opportunity to join us at our VIP table, where you will be treated to a champagne reception as well as a sit-down dinner in The Dome. Enquire on Cars@starrluxurycars.com
As well as helping to raise money for some fantastic causes, you will get the chance to mingle with some famous faces and enjoy evening entertainment from the likes of chart-topping Emeli Sandé, amongst others. Take part in the charity auction and get yourself an indulgent treat all whilst helping to raise more money and in turn, awareness. Enquire with our team to secure your seat and be a part of the charitable cause, all whilst enjoying a once in a lifetime experience at one of the most beautiful venues in London.