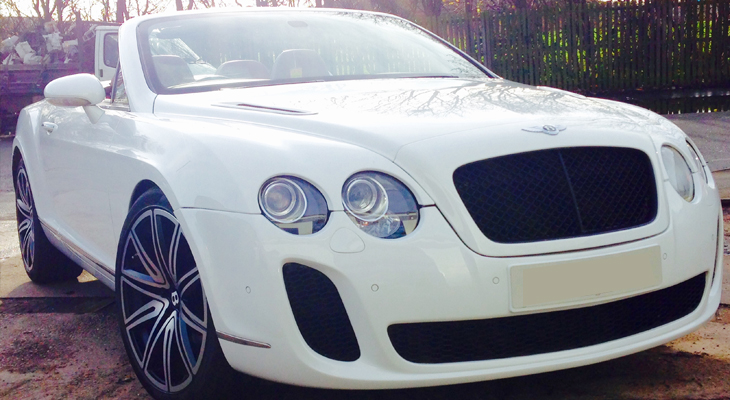 05 Mar

Hire a Bentley for a Wedding in the UK: The Most Luxurious Mode of Transport

Regardless of your theme, budget or tastes, one thing is agreed by most brides – your wedding transport should be special; something away from the norm. For some this may mean horse-drawn carriages or an executive hire car but for the best wedding cars, we recommend hiring a luxurious Bentley. Not only are Bentleys beautiful, elegant and comfortable, the classic, British cars make for impressive wedding photos, subtly elevating your wedding into the next level of luxury. Starr Luxury Cars have a wide range of Bentleys for hire in the UK, from London up to Birmingham and beyond. Each of our Bentleys can be hired for self-driving or alongside one of our prestige chauffeurs, ensuring the transport of your wedding goes exactly as you planned.
Hire a Bentley for the Bride and Her Father – The Most Elegant Wedding Arrival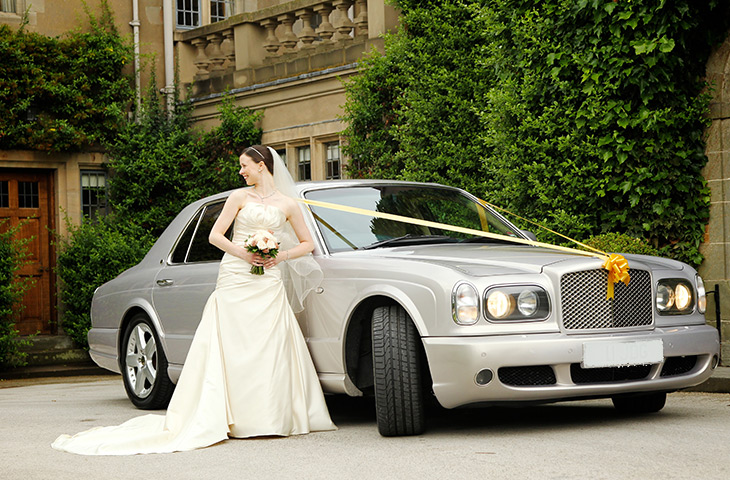 Every wedding is unique, every bride beautiful in her own way, surrounded by the colours and comforts which she has carefully chosen. One thing remains the same across all weddings, you don't want to be driving yourself. Starr Luxury Cars have some of the most beautiful Bentleys in the world available for hire in London and across the UK, each coming with a professional chauffeur to cater for all your transport needs.
Let one of our executive wedding chauffeurs handle your transport for the day and rest assured that you will arrive to the venue on time, feeling refreshed and comfortable. We are experts in what we do, having provided luxury transport for weddings for several years; your chauffeur will allow you the time and freedom to relax with the father of the bride, whilst we concentrate purely on the journey. After arrival at the venue, of course, there will be plenty of opportunity for wedding photos and your chauffeur will look the part in professional clothing so as to look the part.
Book a Bentley for the Bridal Party – Impress Your Guests with Luxurious Comfort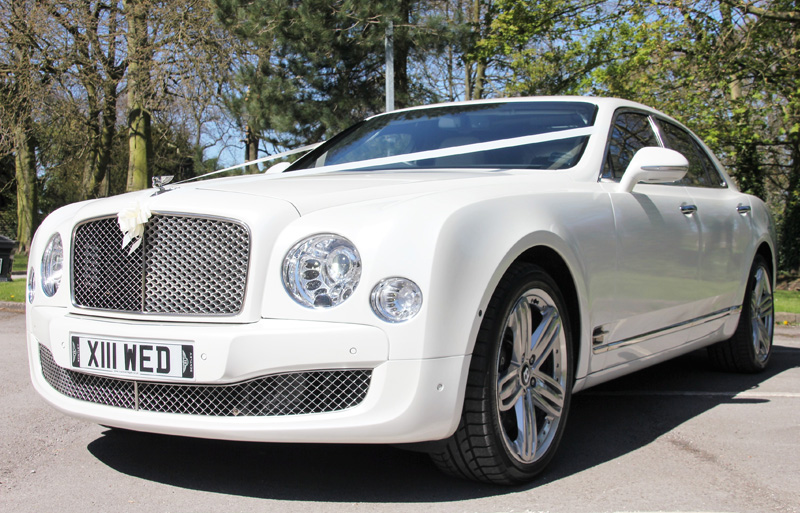 Our fleet of Bentleys range from sporty coupes to effortlessly elegant limousines, allowing you the freedom to select the model which fits in with your big day. Our expert team are always on hand to get to understand your needs and requirements, offering advice and recommendations where required or supplying the model of your choice, should you have a clear idea. If we don't have the model, make or colour you'd like on our books already, we will always go above and beyond to source it for you.
For your big day, it's not just the bride's transport you need to consider, your bridal party also needs to get to the venue on time. We can supply as many luxury Bentleys as you require, allowing your guests to feel well looked after and letting you relax, knowing that they will receive the same fantastic service as yourself.
Rent a Bentley for the Bride and Groom – Start as You Mean to Go On
Of course, once you've said your vows the travelling may not be over yet. Start your married life together in the most luxurious way possible, enjoying each other's company as you travel from the wedding reception to the venue in a stunning hire Bentley. Again, one of our chauffeurs can be on hand to handle all the driving for you, allowing you to relax with a glass of champagne, or, if you prefer, you may like to give the groom the opportunity to get behind the wheel, celebrating the big day by driving one of the most expensive cars in the world.
For something a little more unique, surprise your groom by renting a Bentley for the morning of the wedding. As a non-traditional form of present, you may like to give your groom the opportunity to travel in style with the groomsmen for the final single ride of his life, either with or without an executive chauffeur.
Our clients are always our main focus, we like to make every occasion as special as possible, providing little extras upon request, such as champagne, chocolates or flowers to allow you to celebrate in the way you wish. Speak to our expert team and hire a Bentley for a wedding in the UK today.