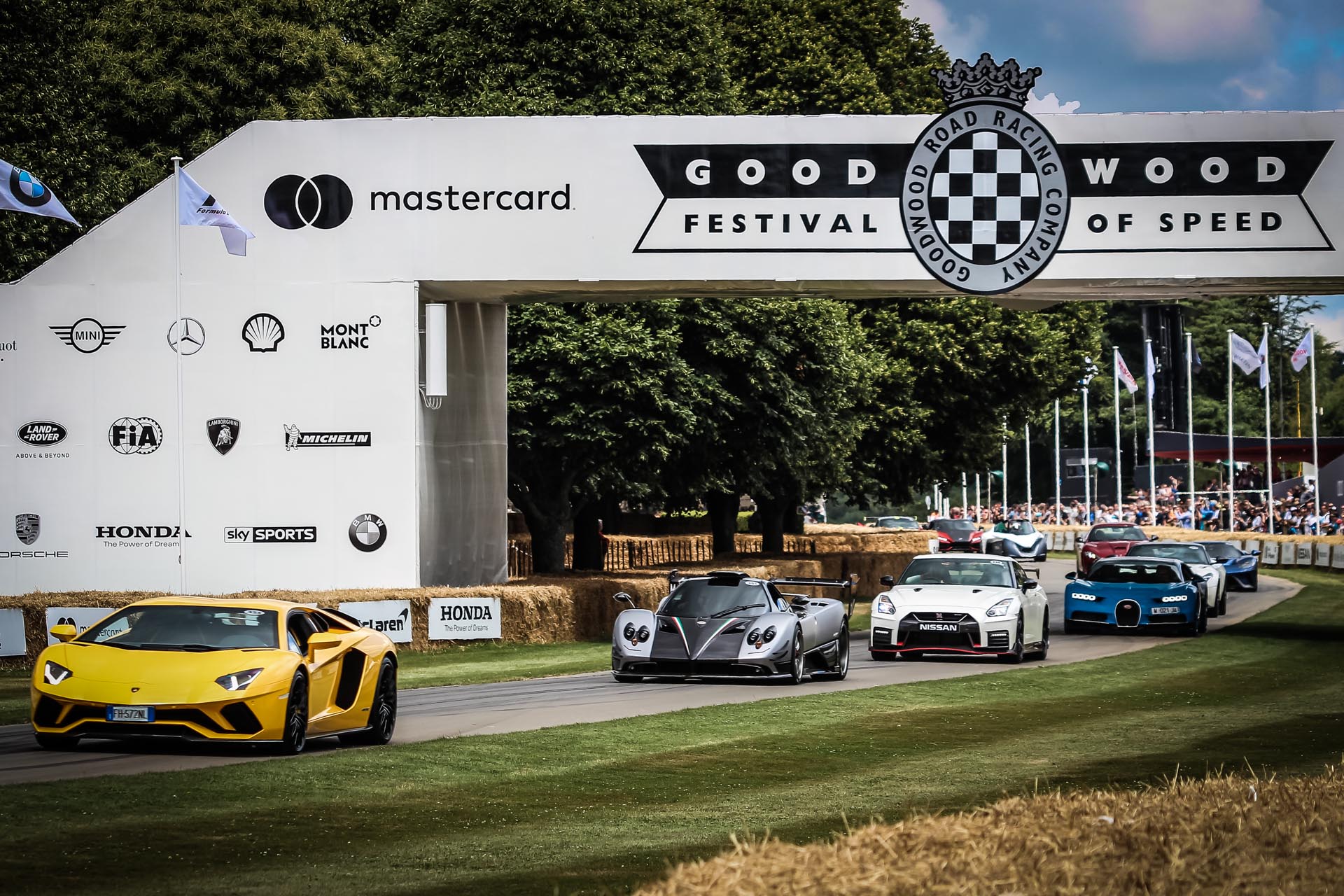 26 Jun

Hire a Luxury Car to Impress at Goodwood Festival of Speed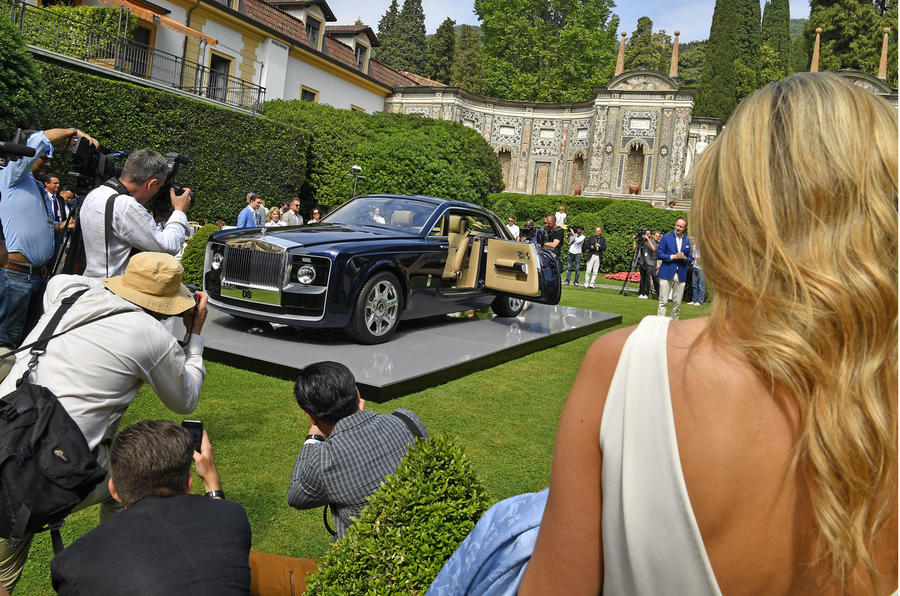 Summer is officially here; the sun is shining, the drinks are flowing and the most important weekend in the UK motoring calendar is just around the corner. From 12th-15th July, the south coast will become a car lover's heaven, hosting the annual Goodwood Festival of Speed. Not only will attendees see a whole host of classic and custom luxury cars, current and vintage Formula 1 models, it is also a chance to see the most recent prestige supercars, new releases and concept models. Speed and extravagance dominate the event, with timed races, the infamous hill climb, motorbike performances and air shows. 2018 also marks a special birthday for Goodwood, this year the event will be celebrating its silver jubilee, reminiscing on 25 years of motoring excellence.
This is a rare chance to see title-winning cars and motor racing legends of the past in the flesh whilst rubbing shoulders with true celebrities. This July, amongst others, Formula 1 royalty Mika Hakkinen, Jenson Button and Emerson Fittipaldi have been confirmed to address fans. Aside from the famous faces, you can expect to see some of the most glamorous and rarest luxury cars in the world, all brought together by a group of like-minded individuals all sharing the same passion. Tickets are quickly selling out, but you can still get your hands on exclusive packages, including unlimited drinks, exquisite food, VIP access, and of course, the best views of all the action that money can buy.
And as a lover of luxury cars, what better way is there to begin your weekend than by hiring the car of dreams for a supremely luxurious arrival? Whether you'd like to hire a supercar to start off with experiencing the potential speed and power for yourself, or you're looking for a chauffeur driven hire car to ensure you get to the event on time and feeling refreshed, we have something to suit every possibility. We can make your experience all the more luxurious, offering bespoke packages including champagne and alcohol packages for our passengers, as well as full bodyguard and hostess services so that you're thoroughly set up for the day.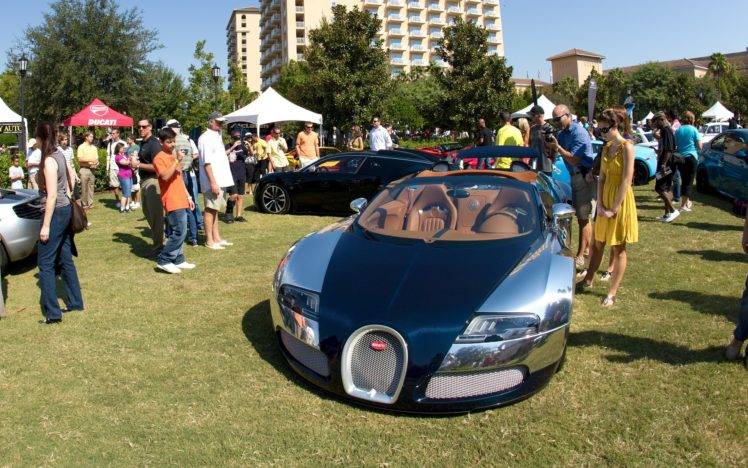 To experience the thrill of the drive, we recommend our Bugatti Veyron hire car. As one of the fastest supercars ever made, it really needs no explanation. It has won multiple awards and has a phenomenal top speed of 254mph, accelerating from 0-60mph in just 2.5 seconds. In short, this car is fast. So fast, it's the closest drivers can get to experiencing a race car on UK roads. As well as the outstanding performance, the Veyron has an unmistakable exterior design and presence, the perfect luxury hire car to get yourself noticed, even at a festival which is home to some of the rarest cars in the world. As a two-seater, this is the ideal choice for a couple or individual car fanatic looking to enhance his or her Goodwood Festival of Speed experience.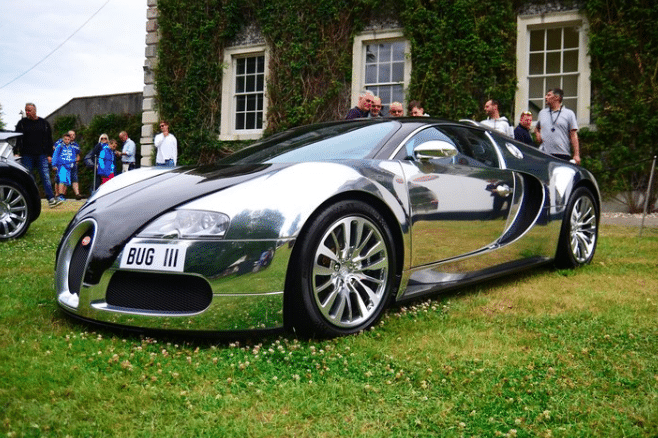 If a two-seater won't cut it for you, we have a range of chauffeur-driven luxury cars available for hire for the day or weekend. Suitable for groups of up to eight passengers, we have an extensive range of Mercedes, Bentley and Rolls-Royce models for hire, all offering a supremely comfortable interior and executive exterior, perfect for arrival to a festival which revolves around beautiful cars. Our highly trusted and reliable chauffeurs have been hand-selected to ensure they are a fair reflection of our morals and values. Service is at the heart of our bespoke offering; no request is ever too much, and our aim is that all of our passengers leave the luxury hire vehicle of their choice having had a memorable experience.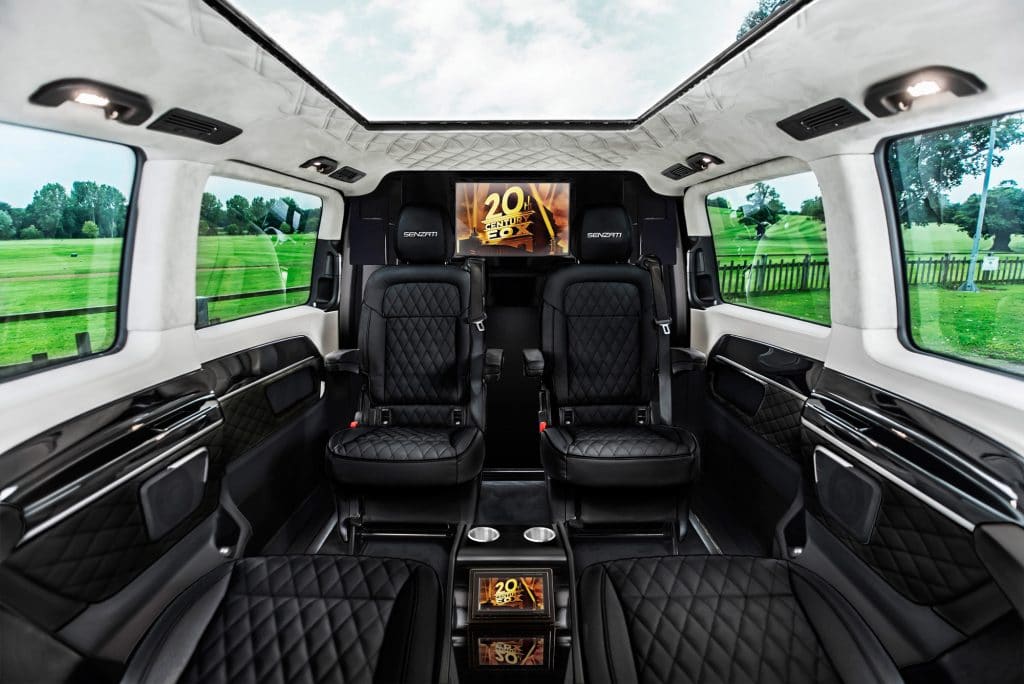 If you're thinking of hiring a luxury sports car or chauffeur-driven vehicle for Goodwood Festival of Speed this July, get in touch with our expert team. Not only do we have the largest fleet of prestige hire cars in the UK, if you have a specific or rare model in mind, we will try to source it for you. Our beautiful rental cars are regularly serviced and maintained, ensuring they reach you in perfect condition every time so that you can always have a memorable luxury car hire experience.