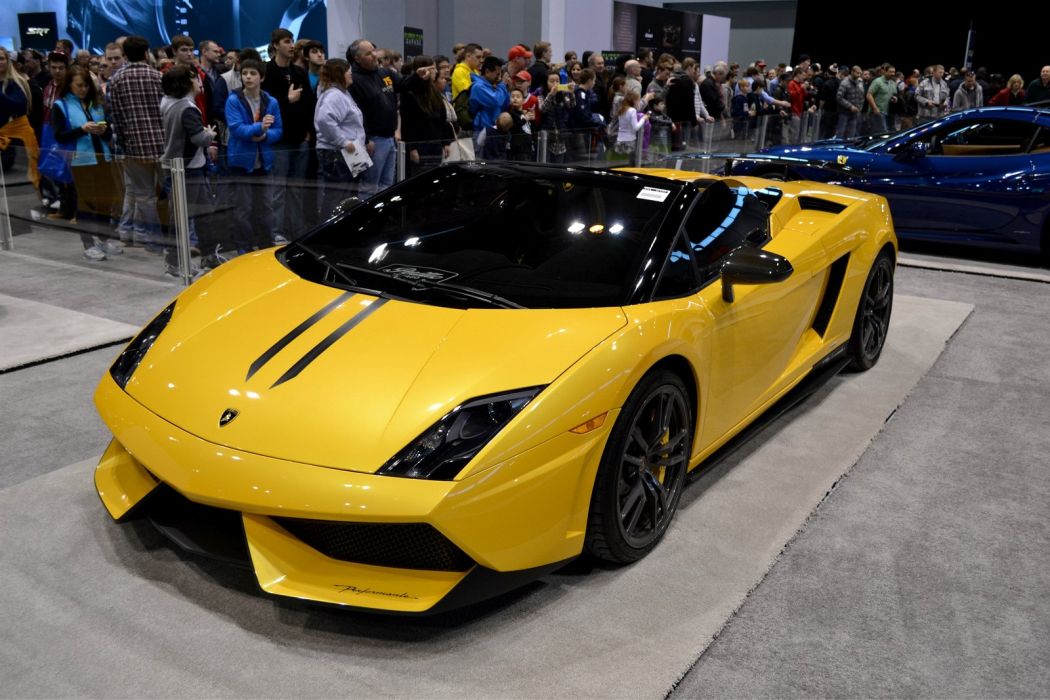 28 Feb

Lamborghini hire for prom

You've been at school for eleven years, working hard, having fun and making friends and now you're finally ready to take the next step and go it alone. To celebrate completing your exams and say goodbye to your friends, hopefully your school has organised an end of year party for you to enjoy, and with the year truly under way, it may be time to start planning for your prom. At the top of your to-do list should be buying a beautiful prom dress or fancy suit, hair and makeup appointments and of course, hiring a prestige car for the big arrival. We believe the car you arrive in at your prom is not only the most essential element, it's also one of the most enjoyable and something every school leaver should experience.

The popular tradition sees most teens arrive in a cliché stretched Limo or Hummer, but why not go one better than that? If you hire a Lamborghini for prom, not only will your solo entrance dazzle your friends, we guarantee the parents and teachers will also be in awe. We have a stunning range of Lamborghini hire cars for prom and we also have a committed team of professional chauffeurs to make your experience that extra bit magical. If a luxury chauffeur hire experience isn't for you, we can deliver our exquisite supercars to any address in the UK, ready for a family member to drive you to your event.

The Lamborghini Aventador hire car is a popular choice for prom. This amazing sports car is light, fast and powerful with an athletic look and prestigious presence. And retailing at around £250k, it retains an air of exclusivity which will make you the envy of all your peers. To match its powerful engine, the aventador emits the most incredible roar when driving, a noise to let everyone know you've arrived before you've even got outside the venue. Arrange to meet your date or your group of friends at the prom and we'll ensure you make a lasting impression with a top of the range Lamborghini, oozing effortless style and class.

Another firm favourite amongst teens and adults alike is the Lamborghini Huracan hire car. With an interior that resembles the cabin of a private jet, there is no finer way to take the journey to your school prom. A unique combination of high end materials, ground-breaking engineering and phenomenal design will leave you stepping out of your luxury supercar feeling like a true VIP. With a base price which starts at around £155k, this is the perfect way to go out with a bang, ending your days as a student and embarking on your new adult life full of freedom, aspiration and promise.

If you're looking for something which will have you stand out even more, Starr Luxury Cars can provide incredibly rare Lamborghini hire cars for prom. Our range of supercars include the Lamborghini Sesto Elemento hire car, a model so rare only 20 models were ever made, as well as the brand-new Lamborghini Urus hire car, the elite marque's only SUV available today. This gives you the option to travel to your prom either with your date or as a group of best friends, spending every second with the people who have made your memories what they are. If you have any other luxury hire supercar in mind for your prom, get in touch with us and we will always go above and beyond to meet your needs, big or small.

If Lamborghini hire for prom is your top priority in organising your special night, Starr Luxury Cars are here to help. We have an extensive collection of luxury supercars for hire, ranging from the most popular models to some of the rarest Lamborghinis in the world. No matter which one you choose, we'll take care of every detail, aiming to make sure you have a night to remember for all the right reasons. Not only are our Lamborghinis stunning from the outside, the power and sumptuous levels of comfort felt from the inside will leave you feeling like a true celebrity. So, celebrate your end of school in true style and hire a Lamborghini for prom.