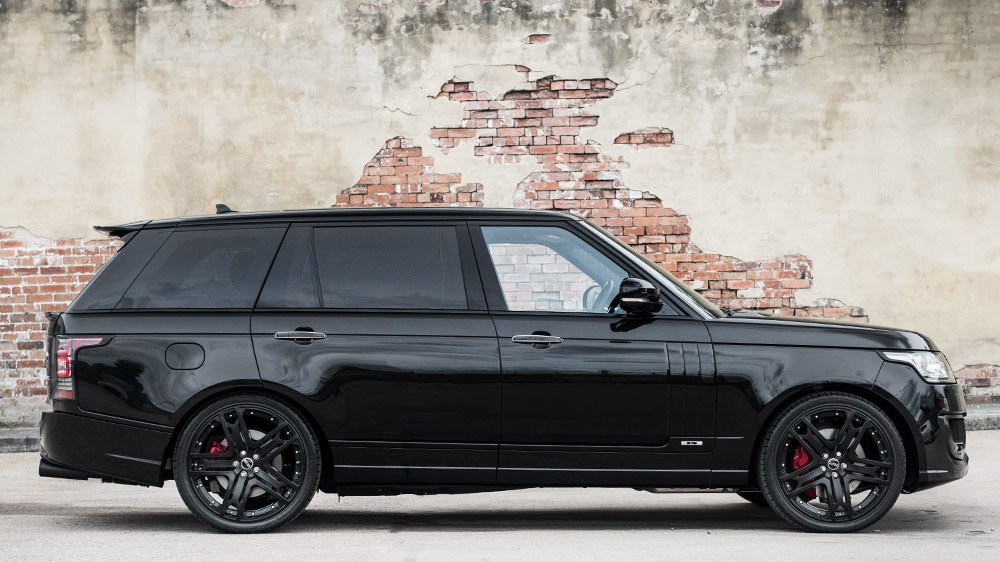 26 Nov

Range Rover Car Hire: Always Take the Scenic Route

Range Rovers have been a symbol of luxury since 1970, when the British Land Rover marque revealed their first high-end SUV. The new Range Rover model completely changed driver's expectations of 4x4s, who could own them and where they could take you. Originally considered a car for the most adventurous of drivers, Range Rover hire cars are now mainly driven by modern families and city residents. One of our most popular choices of luxury SUVs for hire, the Range Rover has been completely reimagined with a model available for every occasion.

Not only do Range Rover hire cars feature several innovative driving modes which see them frequently appear at the top of comparison charts or voted one of the best SUVs to hire for various occasions, they are incredibly spacious and sumptuously luxurious. And, as a mid-range prestige hire SUVs, Range Rovers are also an affordable choice of luxury 4x4s for hire. We have Range Rovers available for hire across the UK, including London, Manchester and Birmingham. Below we outline the features of each Range Rover model, allowing you to select the perfect luxury SUV to hire next.
Range Rover Vogue Hire: Work Hard. Play Harder.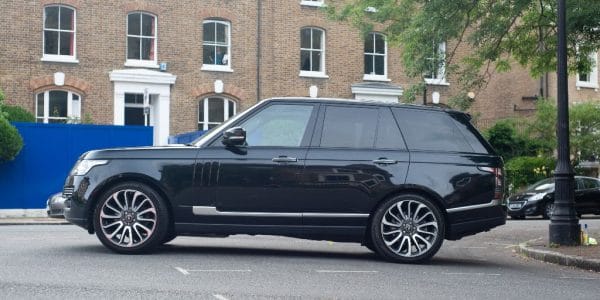 Beautifully distinctive yet automatically recognised as a Range Rover, the Vogue is one of our most popular SUVs to hire. It features a compact, clean exterior and panoramic roof, perfect for taking in gorgeous views across the country. Inside, both driver and passengers can completely relax in perforated leather seats which heat and recline for one of the most comfortable journeys available today. Seating up to five adults comfortably, the passenger seats can fold away to reveal extensive space for luggage and equipment, making the Range Rover Vogue an excellent choice for corporate SUV hire and event arrivals.
Providing an excellent blend of practicality and luxury, this prestige SUV model is ideal for families looking to hire a luxury Range Rover to escape to the coast, ensuring a long journey is made as enjoyable as possible. A state-of-the-art sound system and a whole host of accessories help to keep passengers of all ages occupied whilst advanced driver assist programmes and safety features give you peace of mind throughout. A modern infotainment system also helps to keep you up to date as you drive, with easy to use settings which allow you to completely control your environment.
Hire a Range Rover Evoque: Break the Limits.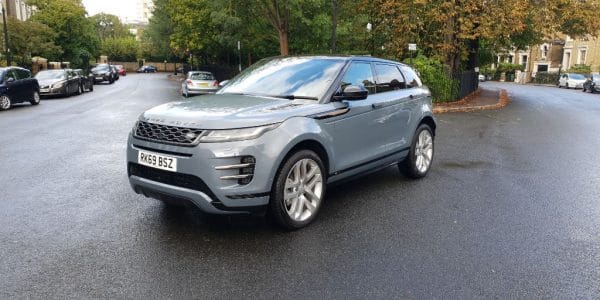 The Range Rover Evoque hire car has been built for all weathers and all terrains. Whether you choose to drive it on the road or explore the corners of the UK, the Evoque can get you there with ease. Thanks to its perfected handling capabilities regardless of the conditions outside, the Evoque is the best luxury SUV to hire for the winter period, so you can always be prepared for what the British weather has in store. Advanced driver systems also come in useful here, providing an extra level of safety in the toughest conditions.
Stylish and sophisticated, the Evoque has a modern design featuring flush handles and animated indicators. It features a dual screen infotainment system to give you access to as much information and entertainment as possible at any one time and features luxury leather seats with cooling and heating capabilities as well as optional massage. And this luxury environment has been made sustainably; the Range Rover Evoque hire car has been built using recycled materials wherever possible, making it an excellent prestige family hire car which you don't have to feel guilty about.
Book a Range Rover Sport: The Only Limit is Your Imagination.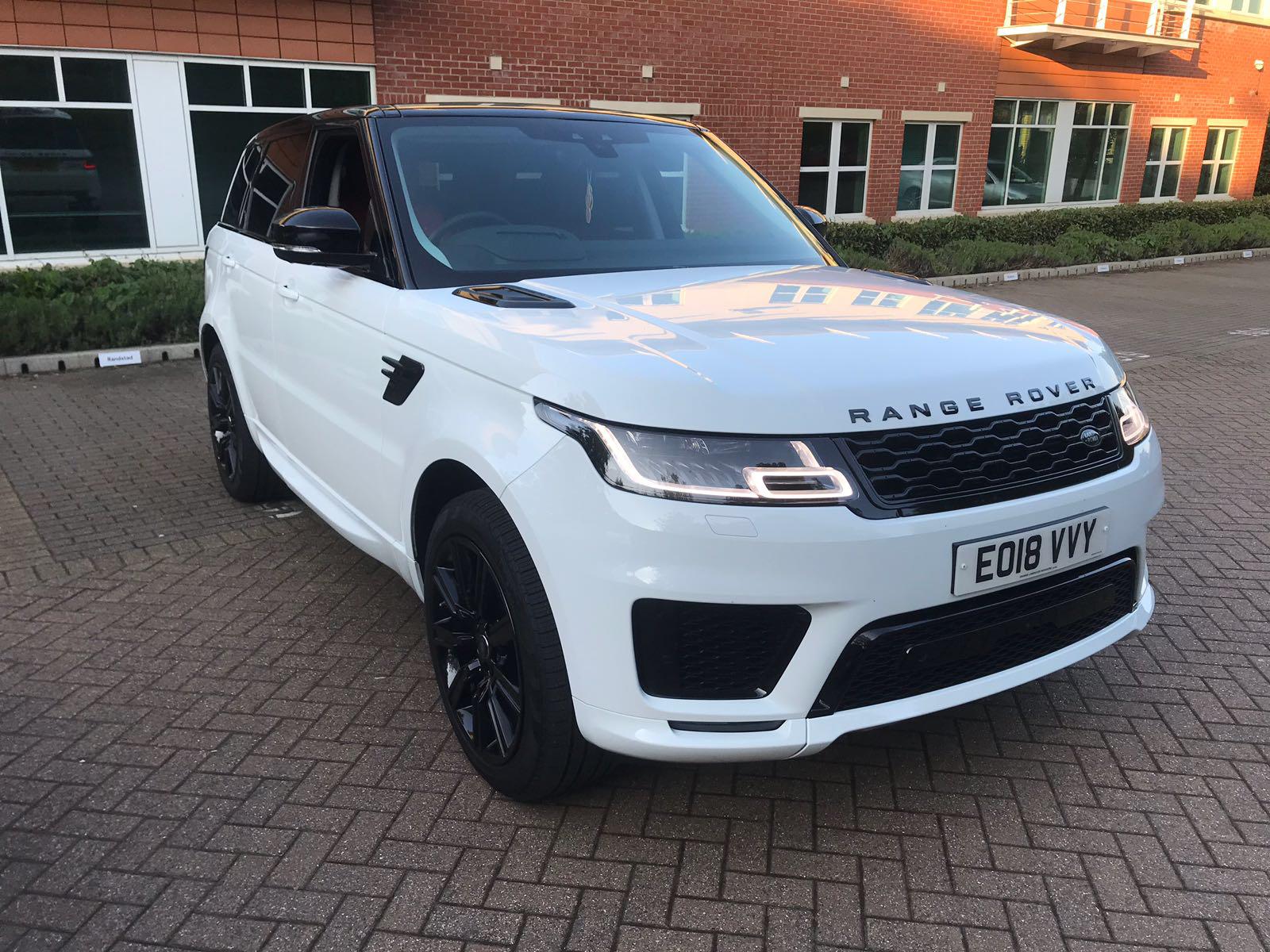 The Range Rover Sport is versatile and dynamic, with a muscular and intimidating exterior which demands respect wherever you take it. Its enhanced silhouette is instantly recognisable as a luxury hire SUV, making it one of the best prestige 4x4s to hire for corporate and personal event arrival in the UK. Whilst the Range Rover Sport does have both towing and off-roading capabilities, including all-wheel drive and adaptive terrain technologies, the sheer luxury that is available from its interior makes it an ideal choice for both short and long trips across the country, ensuring maximum comfort throughout.
You can set the scene with exquisite ambient lighting and relax in luxurious leather seats whilst benefiting from advanced performance and innovative, user-friendly settings which always help you to stay in control. With such a versatile 4×4 the Range Rover Sport hire car is perfect for families looking to hire a luxury SUV for a break as well as companies who need a spacious vehicle for a corporate event or a couple looking to get away in the finest surroundings. You can even book the Range Rover Sport for airport pick-up and drop-off for yourself or a business partner, ensuring maximum comfort even after a long flight.
Rent a Range Rover Velar: Be the First to Get There.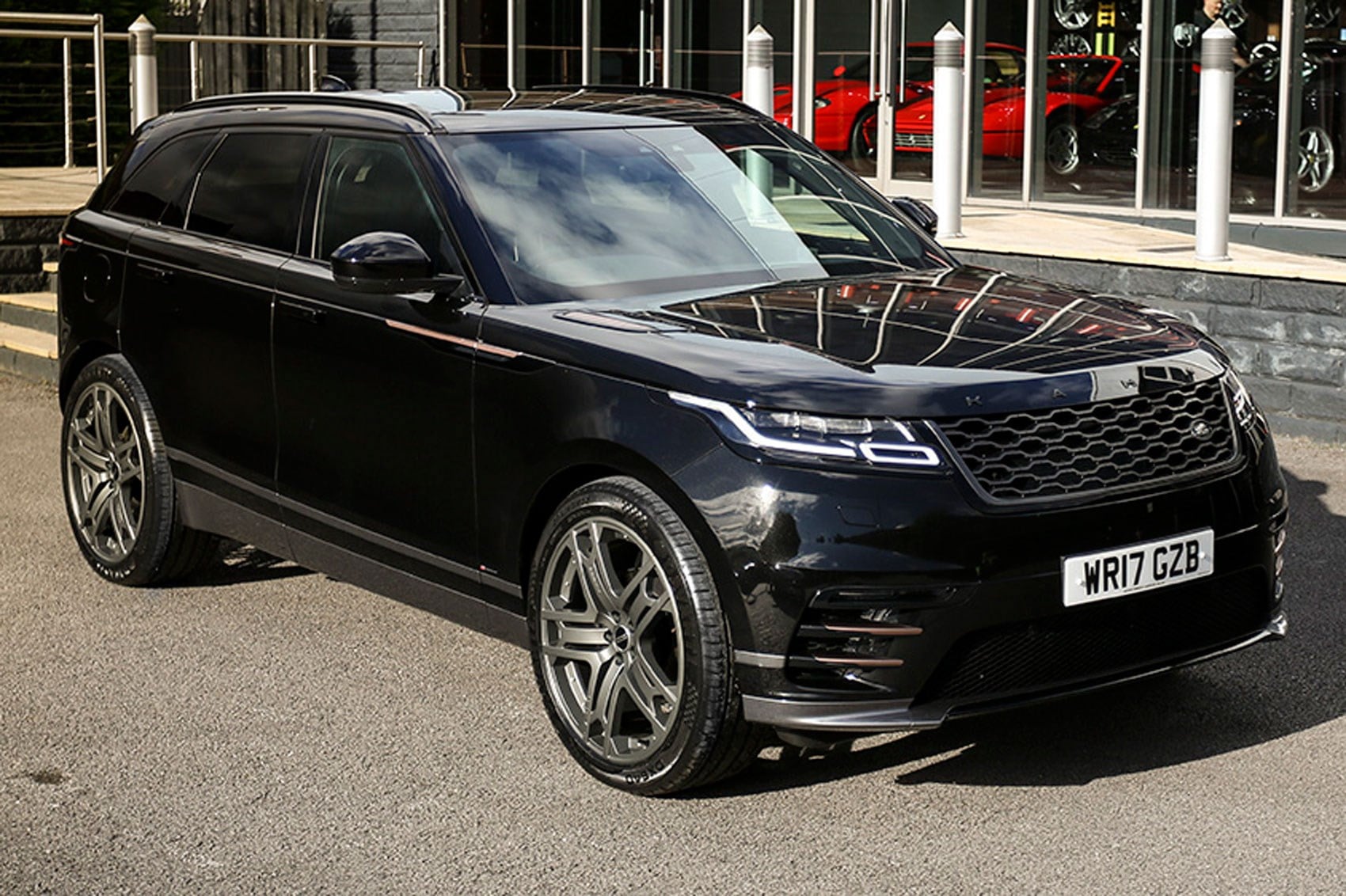 The Range Rover Velar is one of the most luxurious SUVs on the market, effortlessly combining top technology with the finest quality materials to provide a comfortable and relaxing space without sacrificing performance. Highly refined, both inside and out, the Velar features flush door handles and an integrated rear spoiler, all elements which both improve the look of the car as well as its aerodynamics. Its beautiful exterior design as well as its sumptuously luxurious interior make the Velar the best Range Rover to hire for prom or a five-star event. Whether you choose to drive or to be chauffeured, this is one of the most enjoyable SUVs to experience a journey in.
The quality of your journey is further improved by advanced engineering and design, including air suspension to keep your ride feeling smooth and uninterrupted as well as premium and reclining seats for maximum comfort. Off-road capability allows the Velar to tackle a wide range of terrains and weather conditions at ease, providing a safe and relaxing space whether you choose to hire a Range Rover for a city break or a family adventure. This is a Range Rover you don't need an excuse to hire, its unrivalled design make it a joy to experience at any given opportunity.
Land Rover Discovery Hire: Adventure Awaits.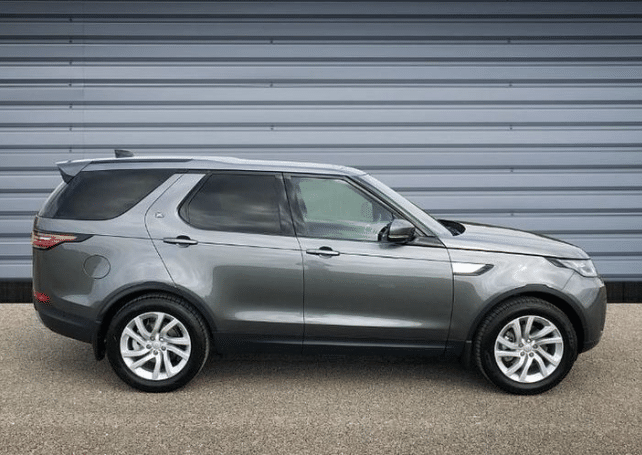 Following the success of early Range Rover models, Land Rover decided to bridge the gap between the two families with the Land Rover Defender. Generations later, the Land Rover Discovery is now a large luxury SUV which combines all the best features of any Range Rover along with more off-road capabilities. If you're looking to hire a luxury SUV for a UK trip, either on or off-road, the Land Rover Discovery can literally take you anywhere. Long gone are the days of utilitarian, boxy bodies, this prestige hire 4×4 is glamourous and comfortable with plenty of space for up to six occupants.
It has one of the most intimidating road presences today and features a modern Terrain Response system which quickly adjusts to the most suitable driving mode, regardless where you've chosen to explore. This allows you to always remain in utter comfort as you make the journey to your next adventure. Designed primarily for active drivers and families, the versatile Land Rover Discovery can be adjusted to fit large amounts of luggage or equipment, always allowing you to explore without restriction. If you'd rather hire a Land Rover for city trips, the Discovery can adjust and features plenty of interior technology to help keep you connected in a modern world.
Hire a Land Rover Defender: Explore the Unseen.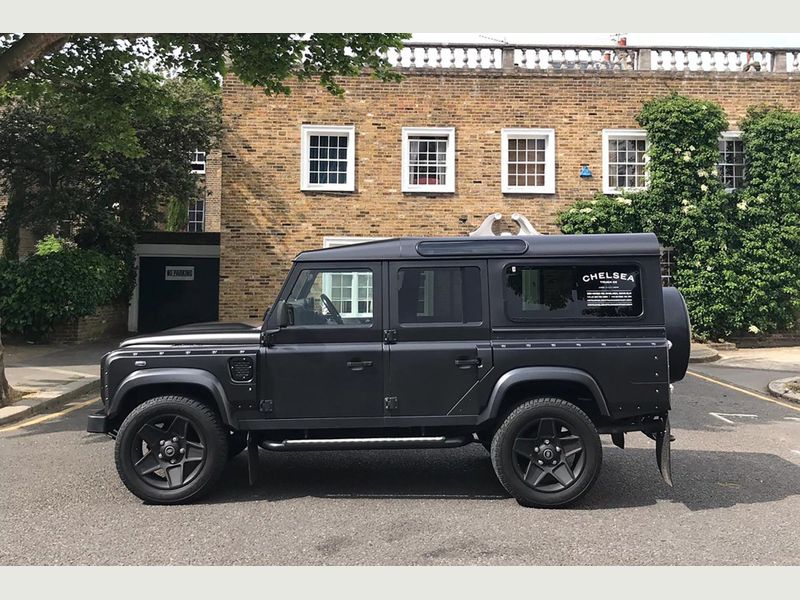 The all-new 2020 Land Rover Defender hire car has just landed and is making an insane amount of noise across the luxury car industry. Originally released nearly 70 years ago, the Land Rover Defender rolled off the production line for its final time back in 2016, leaving an empty hole in its wake. Missed greatly by loyal Land Rover drivers, the marque spent three years giving the Defender an overhaul and now it's back, ready to hire from late 2020. This Land Rover is one for the true explorers to consider; it's the most durable model the marque has ever created.
Having undergone vigorous testing in some of the most hostile environments in the world, the new Land Rover Defender rental car is set to be the most capable Land Rover yet. It features the biggest tyres the marque has ever used, a protective film covering the exterior and some of the best engineering work on the market, making it the best Land Rover to hire for off-roading and family adventures. In true Land Rover nature, it also features a stylish, modern interior and enough space for up to seven adults as well as luggage and equipment, doubling up as an excellent choice of luxury SUV to book for long weekends with friends or corporate trips.
Range Rover Sport SVR Available for Hire: Achieve Anything but the Ordinary.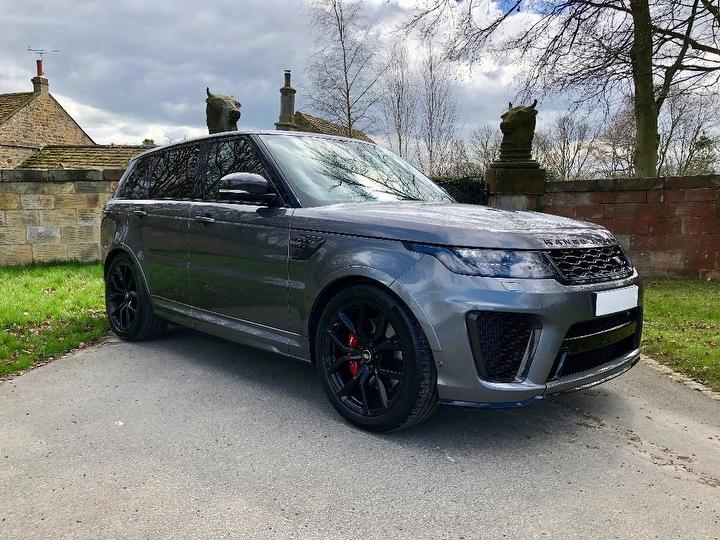 Whilst Range Rovers aren't traditionally built for speed, the dynamic Range Rover Sport SVR hire car is the fastest model available. Designed for the thrill-seeker, the Sport SVR can accelerate from 0-60mph in just 4.3 seconds and has a top speed just shy of 176mph. Powered by a massive 5.0 litre V8 supercharged engine, the Range Rover Sport SVR is the best luxury SUV to hire for weekend breaks and city trips with friends, getting you to your destination quickly whilst providing enough luxury comforts for you to not want the experience to end.
Every element has undergone luxury Range Rover treatment, from sleek performance seats which feature heating and cooling for occupants' comfort, to exclusive design features and a carbon fibre bonnet. This beautiful Range Rover received a number of updates during the design process which sees it complete with one of the most modern interiors and exteriors of all luxury SUV models. Complimenting the use of carbon fibre, lightweight wheels help to reduce the overall weight of the large prestige 4×4, improving capability and power for a drive which is like no other. Created specially by the Special Vehicle Operations team, the SVR is the best Range Rover available for hire today.
Book a Range Rover P400e: Unplug and Go.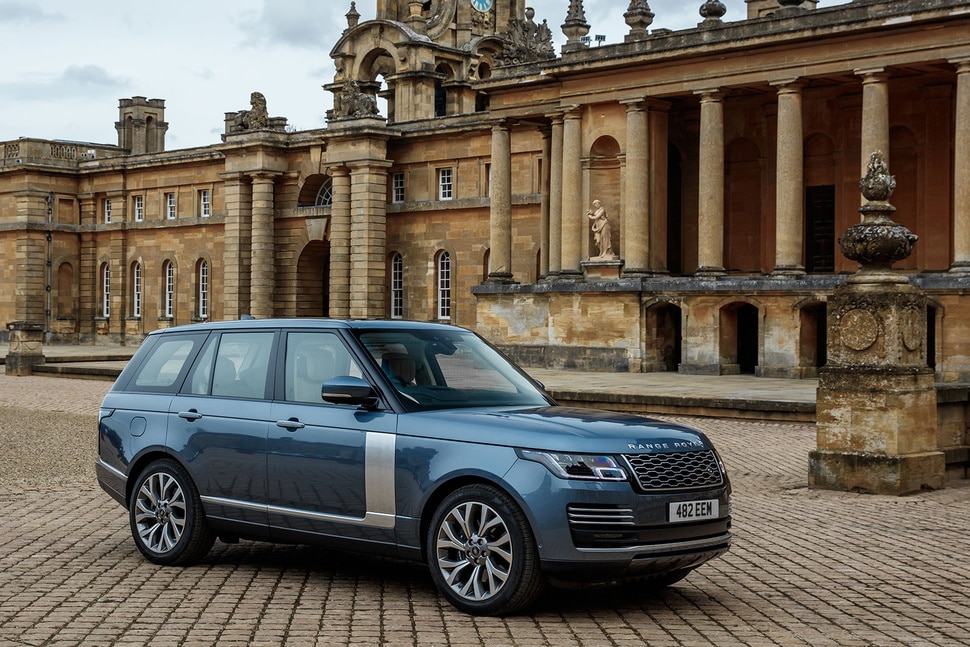 The Range Rover P400e hire car is the best SUV for those who enjoy the finer things in life but also want to try and be a bit kinder to the environment. As the marque's first hybrid model, this Range Rover can travel up to 31 miles on electricity alone, reducing your fuel costs and your carbon footprint simultaneously. Whilst this may not be the best option for long journeys, the P400e is an excellent choice of Range Rover to hire for short-term use, short city sprints, or special events. And if you do decide to go on a long, relaxing drive, the Range Rover P400e will get you there with the added power of a turbocharged 2.0 litre engine.
As with traditionally powered prestige hire SUVs, the Range Rover P400e features the finest quality materials and plenty of space for passengers and luggage. Both driver and passengers can also benefit from the most advanced safety features and state-of-the-art interior technology, allowing you a stress-free journey as well as a highly comfortable experience. The P400e is a glimpse of the future of high-end hire SUVs, displaying an excellent combination of comfort, performance and sustainability without having to sacrifice any luxury.
Whether you like it or not, Range Rovers have become a modern status symbol, demanding attention wherever they go. But there is so much more to a luxury Range Rover hire car than that. When you hire a Range Rover in the UK, you give yourself the freedom and power to do anything; to go anywhere; there are no restrictions. Whether you choose to remain on the city roads or explore the great outdoors, you will be surrounded by some of the most desirable materials and features which help you to relax on the inside, whilst an advanced powertrain and expert engineering tackles the outside for you.