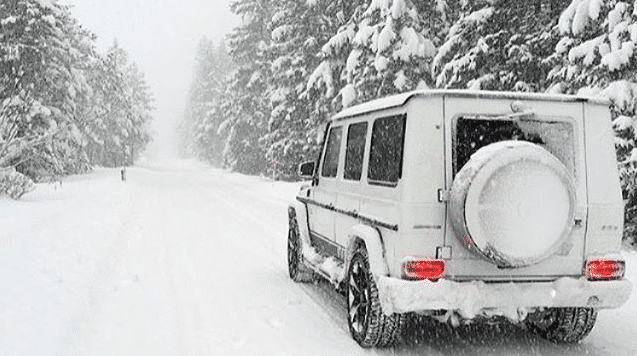 05 Feb

It's Snowing: The Best Luxury 4x4s For Snow

When winter in the UK is at its peak and snow in London becomes a trending topic, you don't just need to think about what you're going to wear to combat the cold. If you rely on your car every day for your business or your family or you're planning a one-off trip during the winter months, you may need to rethink what you're driving. With short-term and long-term hire options and a wide range of luxury 4×4 hire cars, Starr Luxury Cars can provide the solution. Our prestige hire cars include Range Rovers, BMWs, Bentleys and Mercedes, with a selection that are perfect to hire for driving through the ice and snow. Hire a luxury 4×4 for the winter and be safe in the knowledge you'll be free to continue daily life, no matter the news the weatherman throws at you.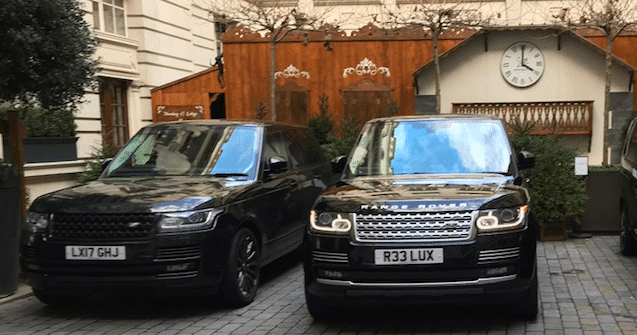 Safety doesn't have to mean you have to compromise on style, perhaps your normal car is a beloved status symbol, in which case we recommend considering a Range Rover hire car. The new Range Rover Sport hire car comes with inbuilt Terrain Response system, with snow as a standard setting option. The innovative feature assesses the slip and gradient on the road, adjusting to tackle adverse conditions with ease for a safe and comfortable drive. Not only has the Range Rover Sport been proven to drive across snow and ice, it's even been tested in the most extreme conditions on the planet, in the Arctic Circle. All the prestige hire cars at Starr Luxury Cars are regularly serviced to ensure pristine condition before every hire, ensuring you are driving in maximum luxury, comfort and safety.
Perhaps you're looking for a unique hire car to attend an event or make a special trip during the colder months. We're proud to have the Mercedes G63 Brabus as part of our luxury 4×4 fleet, a legendary model overhauled by the customisation giant for maximum power and a formidable look. Celebrity G63 fans include Sylvester Stalone and Kylie Jenner and this is a prestige SUV hire car which is sure to get you noticed. Whilst the G63 Brabus is a style statement, it is also perfect for driving through snow and ice. Its powerful engine, unsubtle design and high-quality standards have been developed over three decades for a sophisticated hire car which is both efficient and safe. The luxury off-roader was designed to tackle any terrain whilst you enjoy your driving experience in ultimate luxury.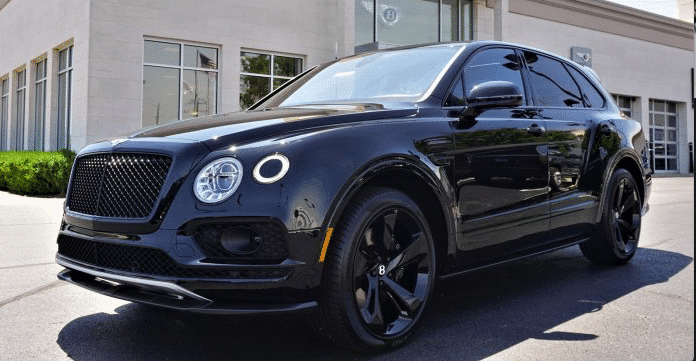 For those who would like the chance to treat themselves to something even more luxurious over winter, we recommend the Bentley Bentayga hire car. The Bentayga takes the cold weather in its stride, with snow & grass as a standard setting in the 'off-road' pack, so you can relax in your luxury British-made hire car and not worry about whether your trains will be cancelled or whether you're going to be stuck at work. As well as handling the bad conditions, the Bentayga hire car has enough space to comfortably seat your family as well as one of the most stunning interiors found in an SUV hire car today. Not only has the elite marque tested and tweaked the luxury hire 4×4 to be suitable for roads in the UK, the Bentayga has been pushed to the limit, comfortably taking on the frozen lakes of Finland.
Whether you're looking to hire the perfect car for winter in the UK, or you're looking for the best 4×4 for snow, Starr Luxury Cars are on hand to help. We have an extensive range of prestige hire cars, including Land Rovers and Audis in a range of colours and configurations to suit your needs. We also offer short-term and long-term hire options, so you can ensure you're prepared for any ongoing drifts over the months or guarantee you can make that one-off business trip. We pride ourselves on our customer service and our expert team can help make recommendations to make sure you get the most suitable car for snow available today. We can deliver our cars directly to your home, providing luxury hire cars in London, Birmingham, Manchester or anywhere else in the UK. Contact us today to hire the perfect car for snow.