World-Class Rowing In The British Social Season - Discover The Henley Royal Regatta In Style With Chauffeur-Driven Luxury Car Hire
The splash of an oar and the roar of the Coxswain – whatever calls you in, delve into the opulence of the Henley Regatta and hire a luxury car for your travel too. The best-known regatta in the entire world, this quintessentially British event originates from 1839 and has developed into a six-day event that draws thousands of spectators. It is held on the River Thames, near the town of Henley-on-Thames and those within certain enclosures are designated a strict dress code. Recognising the regatta's significant position in the English social season, it calls to reason that the only way to arrive at the event holding Royal Patronage is by a prestige car hire.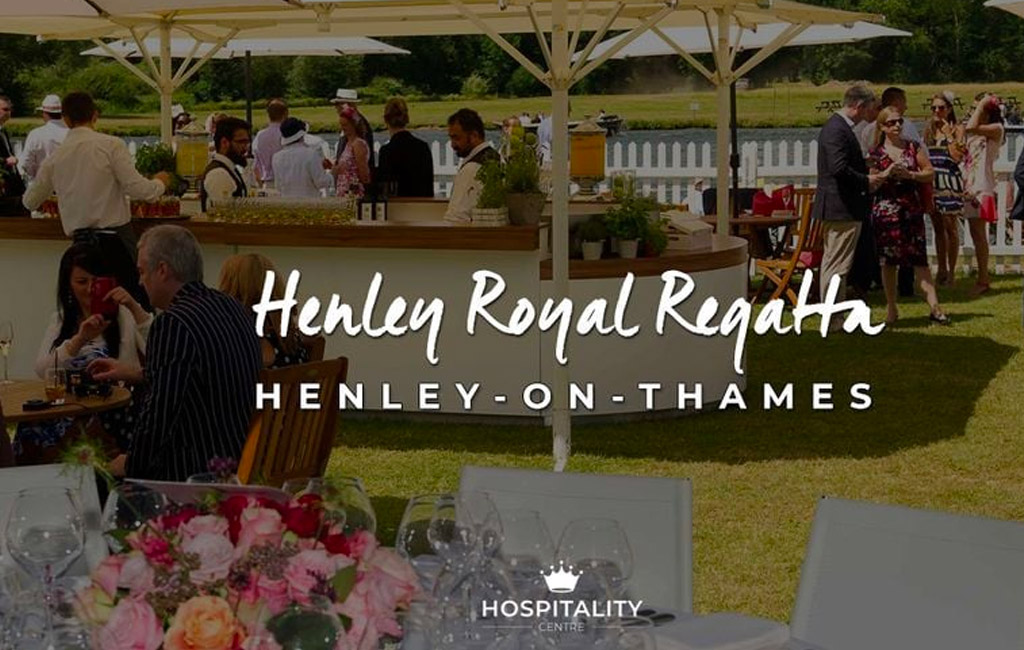 The Royal Regatta Throughout The Years
The Royal Regatta is regarded, the world over, as one of the most significant events in the sport's calendar. It is thought to have originated from a challenge between the universities of Oxford and Cambridge in 1829. The story goes that attendance and enthusiasm were so high, it was deemed a success and in 1839 the inaugural Henley Regatta took place. Move forward to 1851 and the event gained its first Royal Patron in HRH Prince Albert. The name changed to the 'Henley Royal Regatta' and, ever since, the reigning Monarch has always consented to becoming a Patron themselves. The event is also regularly attended by members of the Royal Family, as well as dignitaries and socialites from all manner of locations.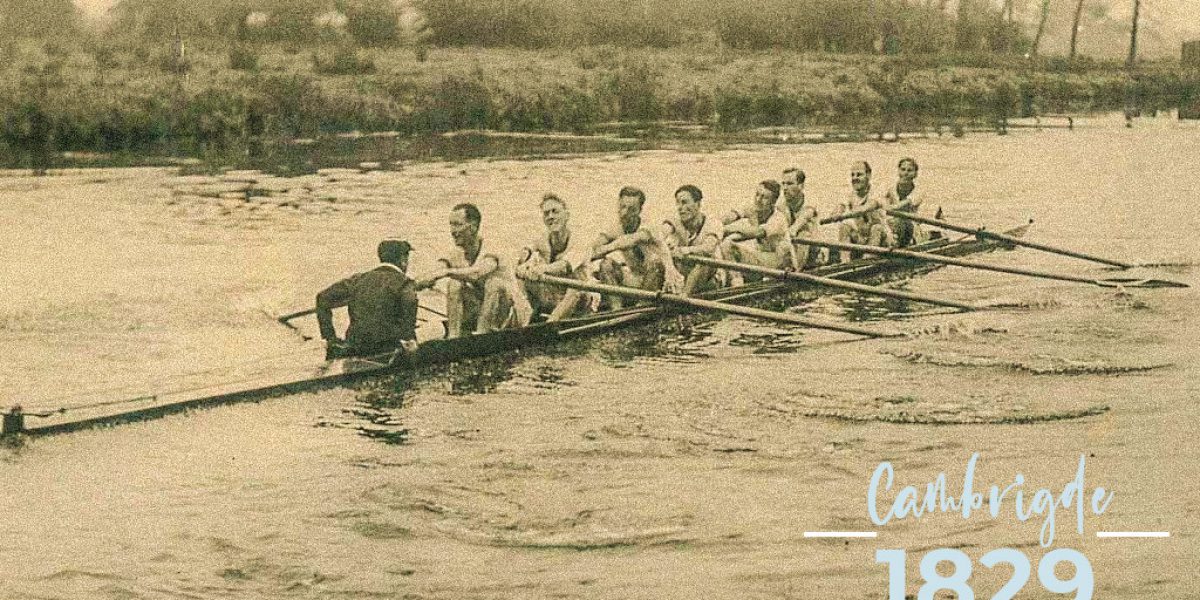 While the course has changed numerous times over the years, the Henley Royal Regatta has a regulation distance of 2,100m. Onlookers watch as eights and sculls compete to win the most covetable trophies – namely the Grand Challenge Cup and the Diamond Challenge Sculls. From the first dropped flag, both sides of The Thames fill swiftly with enthusiastic fans who cheer out to their chosen team and encourage speed throughout. With over 300 races of international standards, an opportunity to see Olympic rowers and a chance to dress up to the nines, the Henley Royal Regatta deserves a highlight in your calendar.
Those choosing to watch the race from within the Stewards' Enclosure are asked to adhere to a strict dress code, with entry being denied to those who choose to ignore it. Not only does this give the entire event an air of elegance but it also creates the perfect opportunity for luxury car hire. With your favourite summer gown, trouser suit or lounge jacket and an exquisite prestige car hire at your side, it promises to be the perfect event to enjoy thoroughly in 2023.
Travelling to and from the Henley Royal Regatta in style when you hire a luxury car
As you would expect, navigating the city of Henley-on-Thames during the annual regatta will likely send your stress levels soaring. The council put on a one-way system throughout, with a main drop-off available on the A4130 – just 5 minutes away from the enclosure. Yes – there are official car parks that can be used by all ticket holders and, if you're looking for self-drive solutions, these patrolled spots are an ideal location to keep your chosen vehicle while you enjoy the races.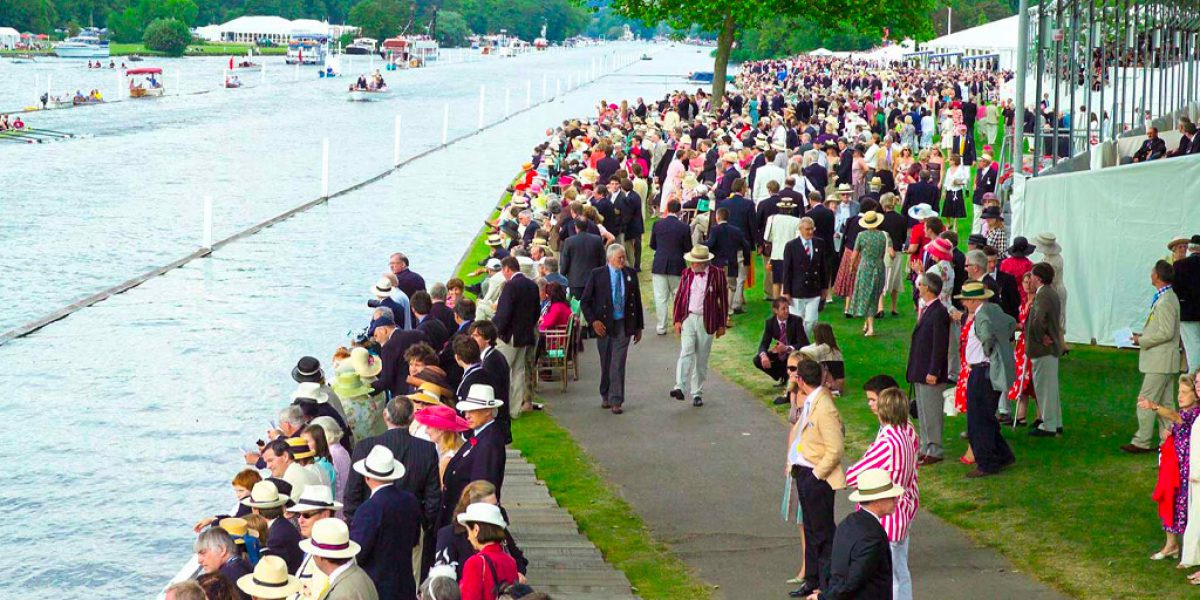 However, for us, the finest way to visit an event such as the Henley Royal Regatta and truly let your hair down is by hiring a luxury car with a professional chauffeur. Our tailored driving experiences are honed to your every need, with pick-up and drop-off available at all locations within the UK. We accommodate for short-term and long-term hire, providing the largest fleet of luxury vehicles for rent to ensure you find the perfect one to suit your party.
Hand-crafted, British excellence with a Rolls Royce Cullinan with a professional chauffeur
You can't research chauffeur-driven luxury car hires without landing on the Rolls Royce Cullinan. Crafted for the comfort of its passengers, this large and exquisite vehicle truly embodies the finest details of automotive design. It is crafted in the UK, with many features finished by hand and has a dominating presence that ensures your arrival at the regatta won't go unnoticed. Rear-opening coach doors improve access while reducing the risk of suit creases and that signature Spirit of Ecstasy allows you to slip effortlessly into the opulence of the day.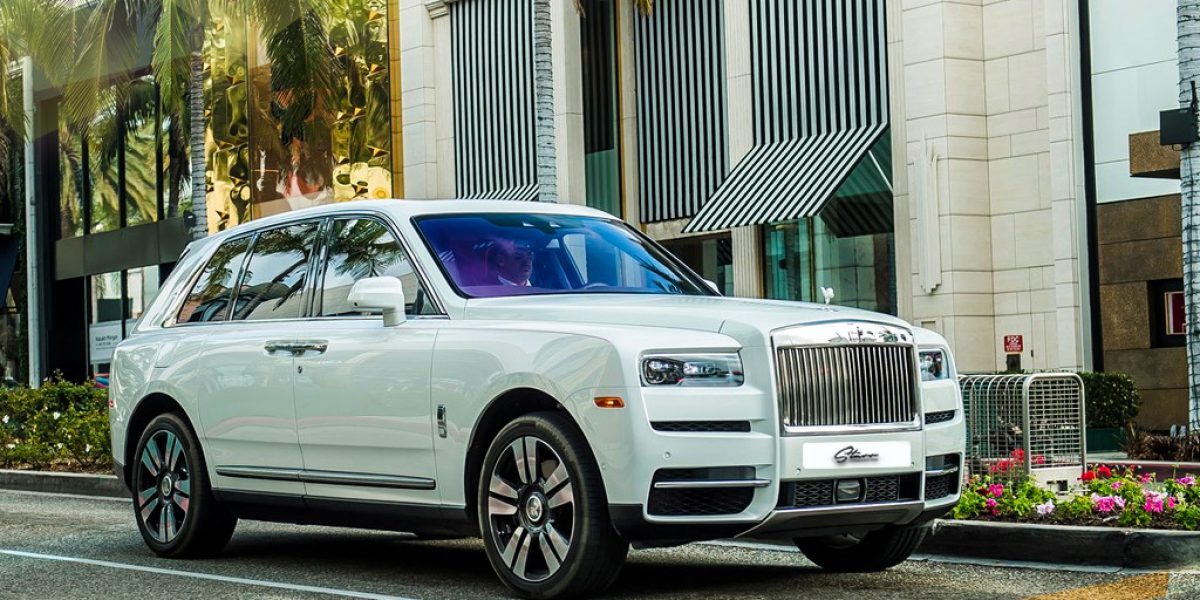 Pair these design features with a professional chauffeur and you have an on-road experience that defies all others. Instead of focusing on the road ahead, you and your party can recline in armchair-style seats. Surrounded by exquisite leather, wood veneer and with the option of champagne coolers and rear-seat entertainment too, few regatta ticket holders won't find comfort in this prestigious cabin.
Turn heads with unrivalled elegance and hire a Bentley Bentayga with a professional chauffeur
The Henley Royal Regatta is an opportunity to see some of the most athletic and speed-driven athletes of the sport. It calls to reason that many attending will want the same experience from their chosen travel. Hire a Bentley Bentayga and you get exactly this – an exquisite chauffeur-driven vehicle that also boasts the speed and thrills to excite all inside. The large silhouette makes a statement as your driver parks outside, with wide-opening doors that allow you to glide in and out with ease.
Inside, you'll find a quilted leather haven of excellence. Those in the back will fit stands for a single bottle of champagne along with crystal champagne glasses, the perfect accompaniment to our premium alcohol additional extra. Adjust your armchair-style seat, indulge in the carefully crafted audio system and nestle into the perfect transportation solution to help you ignore the traffic all around. Up to four adults can travel together and you'll find a plethora of storage space in the rear so your top hat or fascinator needn't get crushed while you travel either.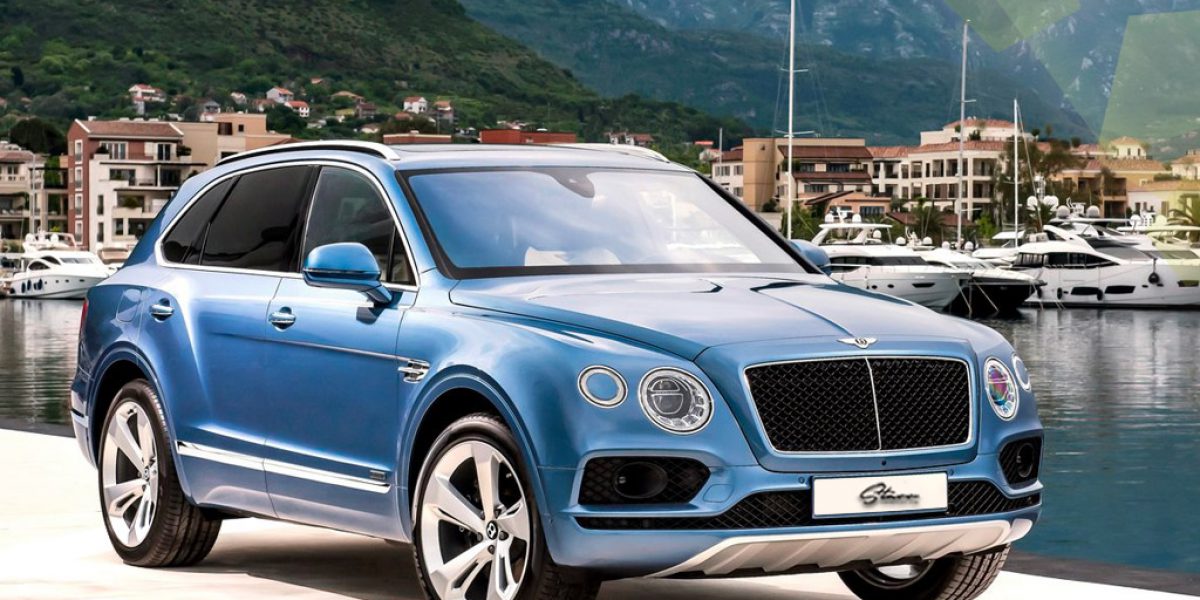 Elongated comfort and style with the BMW 7 Series and a professional chauffeur
The BMW 7 Series encompasses some of the more refined and sophisticated vehicles in the German marque's range. With the option of either standard or long wheelbase configurations, you'll find a tonne of room inside to stretch out – no matter how long your journey. Travel from home or have your professional driver collect you from the nearest train station. Either way, you'll instantly appreciate the sleek lines and smoothly curved silhouette as it stands against the setting of Henley-on-Thames. Allow your driver to open the door, assisting you and your travelling party inside and ensuring all requirements are exceeded too.
The BMW 7 Series boasts a truly exquisite cabin that has been crafted to ensure your comfort. It is wrapped in elegant leather, with multi-adjustable seats for each passenger and onboard wifi too. Cutting-edge technology controls everything, with a rear-seat remote control integrated into the centre console to help with temperature control and audio. All you need to do is delve into the comfort surrounding you, enjoy a glass of champagne and look forward to the day's events while your driver takes control of everything with ease.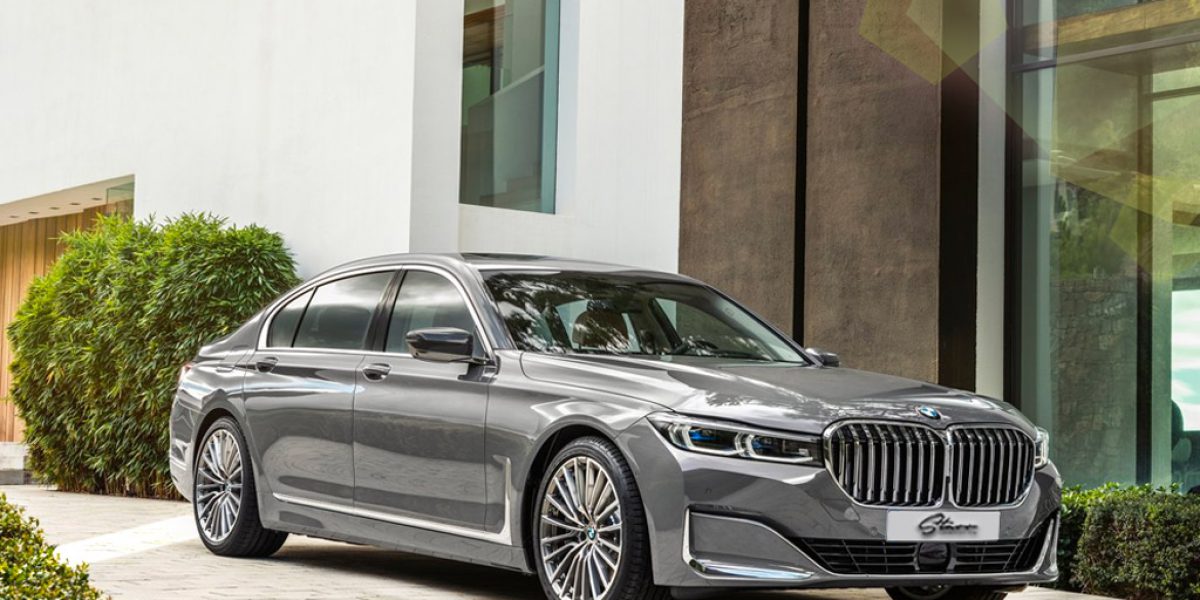 Speed and agility combined with the Jaguar XJ and a professional chauffeur
Finally, embrace another marque hailed for its luxury and hire a Jaguar XJ. Meticulously designed with a signature aesthetic, this luxury saloon promises to turn heads. It can comfortably seat four with standard or long wheelbase configurations available. From the first glance, it's clear you'll be slipping into something special – a vehicle that perfectly befits the lavish nature of the Henley Royal Regatta.
As your professional driver opens the door, take a moment to appreciate the exquisite cabin inside. Everything about this luxury car hire has been designed for your enjoyment. Hand-crafted veneers touch every single surface. Diamond-stitched upholstery wraps around multi-adjustable seats to provide comfort and unrivalled elegance. And, the exquisite panoramic roof opens up the world for your enjoyment. Melting into the decadent surrounding, there are few finer places to enjoy the journey to or from the regatta. Opt for a premium alcohol package too and create unforgettable memories with those you're with.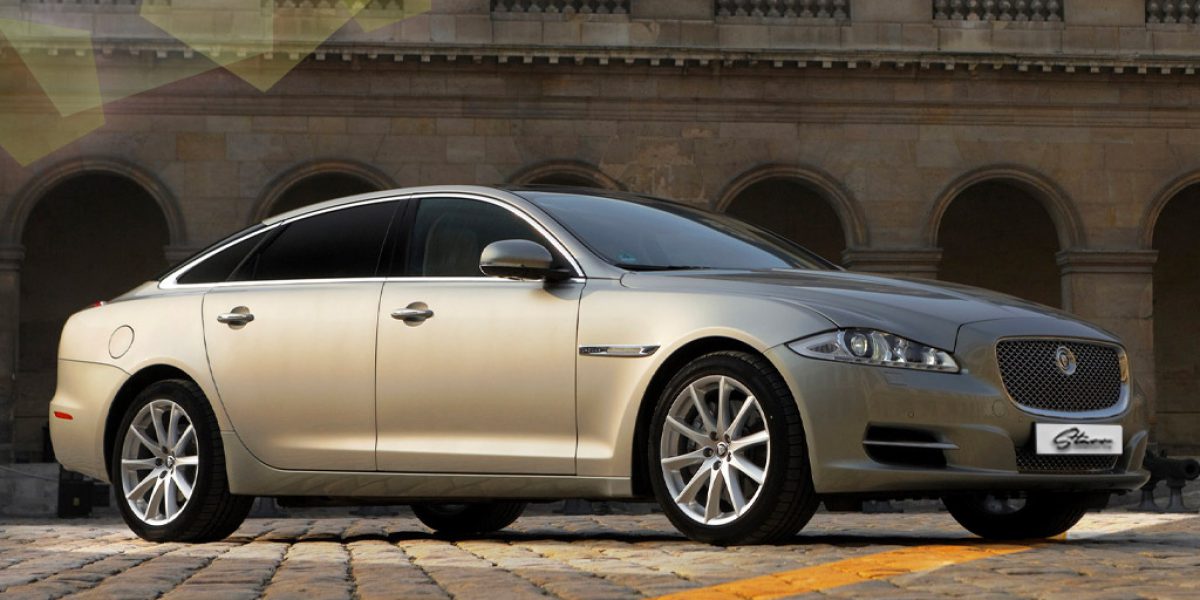 The Henley Royal Regatta is one of the most covetable and highly anticipated events here in the UK and perfectly suits the opulence of hiring a luxury car. At Starr Luxury Cars, we are proud to have the largest fleet of prestige vehicles for rent, with some of the most covetable models on the roads today. Our professional chauffeurs have a wealth of experience on UK roads, paired with an exceptional dedication to punctuality and courtesy. They remain on hand throughout your booking to help, whether that be by suggesting local locations or adjusting the itinerary to suit changing requirements. With short and long-term hire available, we are dedicated to helping you create the finest on-road journeys imaginably.
Visit our website to discover the full fleet or speak to a member of our professional team regarding your specific booking today.