Hit A Ball Swing, Cheer The Goals & Celebrate Britain's Oldest Sport - Hire a Luxury Car For The Cartier Queen's Cup 2023
A showcase of the finest equestrian sports the world over, the Cartier Queen's Cup will take place in June. Noted as one of the most famous of its kind, this competition brings together the best polo players globally in a fierce competition across 22 goals. It is sponsored by the French luxury jewellery house and, as such, is so intrinsically linked with opulence that luxury car hire feels perfectly suited. Whether you're hoping to lay eyes on a member of the British Royal Family or have a penchant for polo yourself, arriving at the Guards Polo Club, Starr Luxury Cars hold the largest and most varied array of vehicles and personalisable experiences.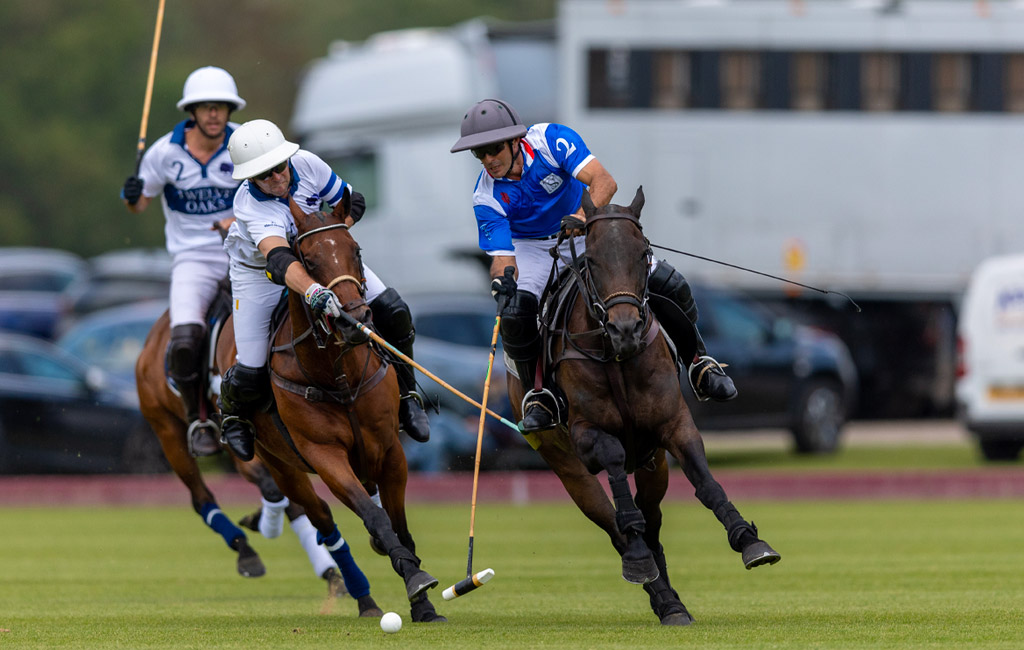 The History of the Cartier Queen's Cup
Established in 1960, the Cartier Queen's Cup has risen to become the most highly anticipated event in the polo calendar. It is the namesake of Her Majesty Queen Elizabeth who attended regularly before her passing in 2022 and often hosts members of the Royal Family as they compete too. The event is the pinnacle of the season, with over 500 matches played. The world's finest horses with the very best polo teams compete fiercely in a bid to showcase everything that the sport has to offer.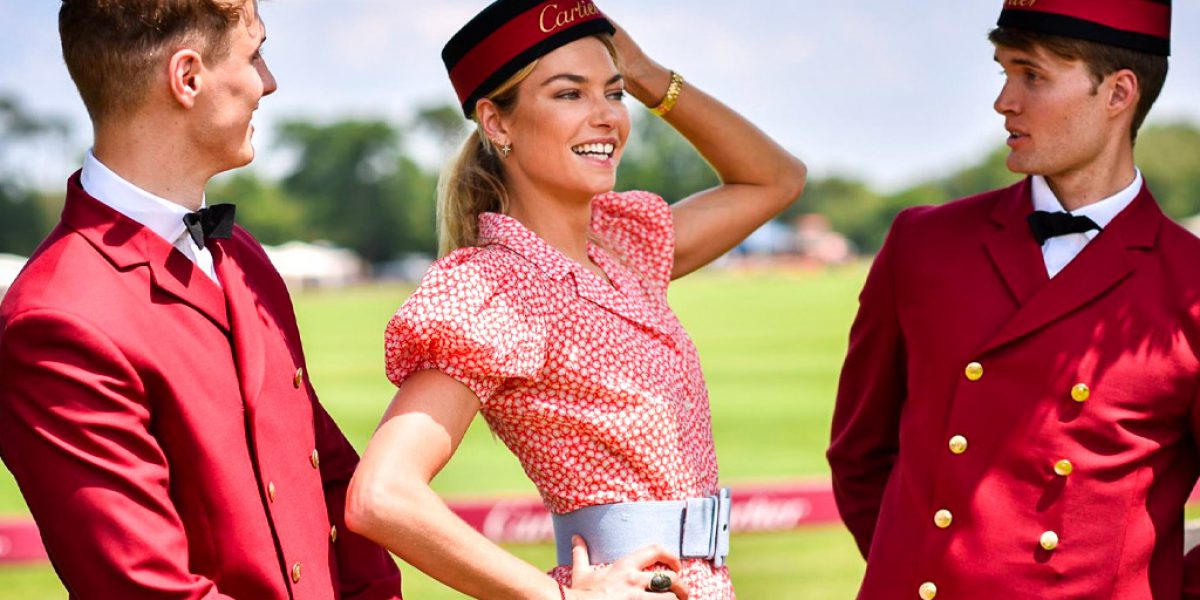 Polo is widely considered the sport of England, having a rich and in-depth history. It was originally played back in 1869 and has been favoured by dignitaries such as King C
It isn't just the quality of sport available that makes tickets to the Cartier Queen's Cup so covetable. The club itself holds a reputation as holding the highest membership of any polo club across Europe. Those wishing to become patrons will need to part with £22,000 for the honour, with the option to hire out exclusive spaces like the Royal Box of Clubhouse. Cartier became the official sponsor back in 2012, creating a partnership that blends seamlessly into one. The brand has long been admired for its style, elegance and glamour which can be felt throughout the event. Attendees don couture gowns, fascinators and suits while basking in the sun and sipping on Pimms. And what better way to arrive at such a prestigious event than at the wheel of a prestige car hire that befits such an opulent celebration?
Tranquillity, luxury and equestrian performance combined hire a chauffeur driven luxury car for the Cartier Queen's Cup
Spending a day at the Cartier's Queen's Cup promises hours of enjoyment and thrills. It kicks off on the 23rd of May and continues to the final on the 18th. Attendance is offered first to members of the Club and then for sales, so the buzz of excitement for those privileged to watch on is evident. Luxury car hire works to transform any trip and this goes one step further when you hire a professional chauffeur to take care of on-road safety and navigation. With an in-depth knowledge of the roads around England, expertise in manoeuvring vehicles to draw the very best drives out of them and personalities designed to meet your every requirement, the Starr Luxury Cars drivers will make your polo experience all that more unforgettable.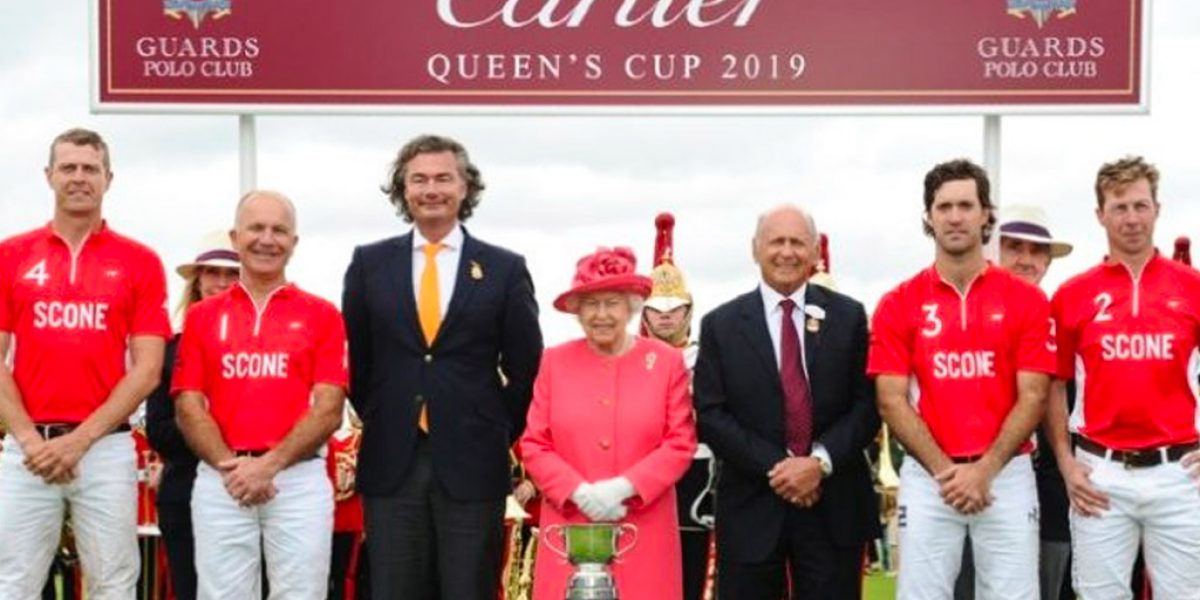 Embrace British craftsmanship with the Rolls Royce Phantom
Polo is an inherently British sport and one that finds itself on the same pedestal of luxury as Rolls Royce. Hire a Phantom with a professional chauffeur and discover the way on-road travel should be enjoyed. Each handcrafted vehicle showcases the finest automotive technology, taking up to six months to create and focusing on sumptuous materials throughout. The extra-strong aluminium chassis and 6.75-litre twin-turbocharged engine work together to generate 536bhp and allow for a top speed of 155mph.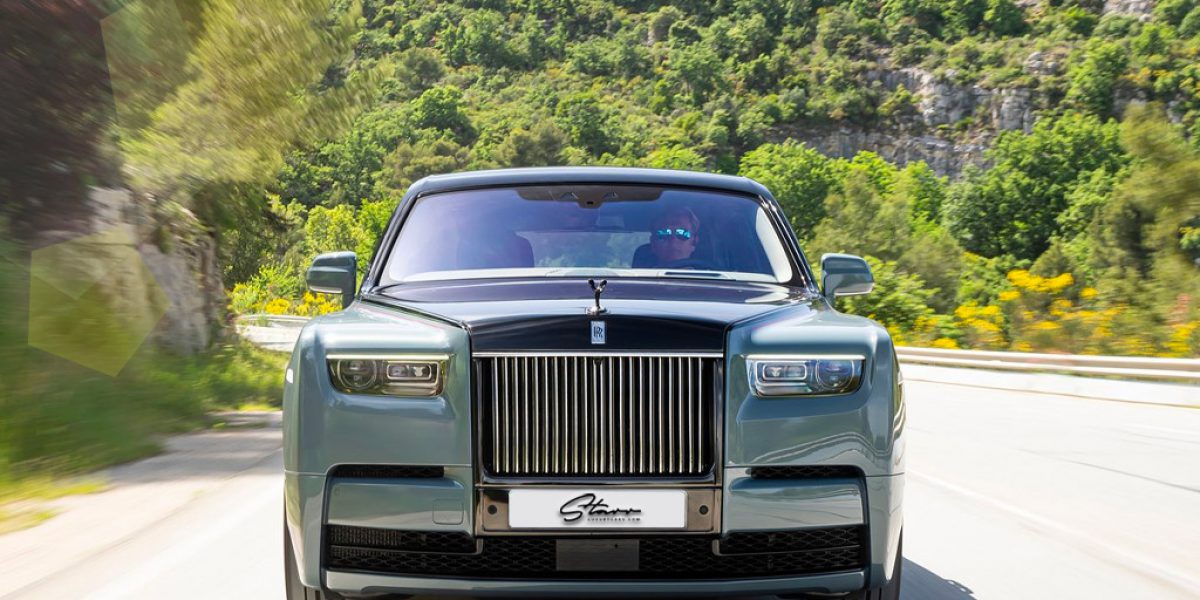 However, despite this abundance of power, it is the focus on passenger comfort that makes the Rolls Royce Phantom ideal for the Cartier Queen's Cup. Inside, the cabin is a plush combination of hand-stitched leather with armchair-style seats and a wealth of storage space too. A bespoke audio system floods every inch of your space with your chosen music and combines this with our premium alcohol packages to experience your drive on a whole new level.
Dominate the road with elegance with the Bentley Mulsanne
Maintaining the same focus on exceptional design, hire a Bentley Mulsanne for the Cartier Queen's Cup. Impressively fast and styled to perfection, this colossal vehicle makes sure heads turn when you arrive. It forms part of a range, handcrafted in England for just under a century, and maintains many of the signature features this iconic marque has become renowned for. The large grills, elegant wood veneering and host of adjustability options inside pair with a powerful V8 engine. Ensure you arrive on time to every event, with a potential top speed of 189 mph and a 0-60 mph sprint time of just 4.9 seconds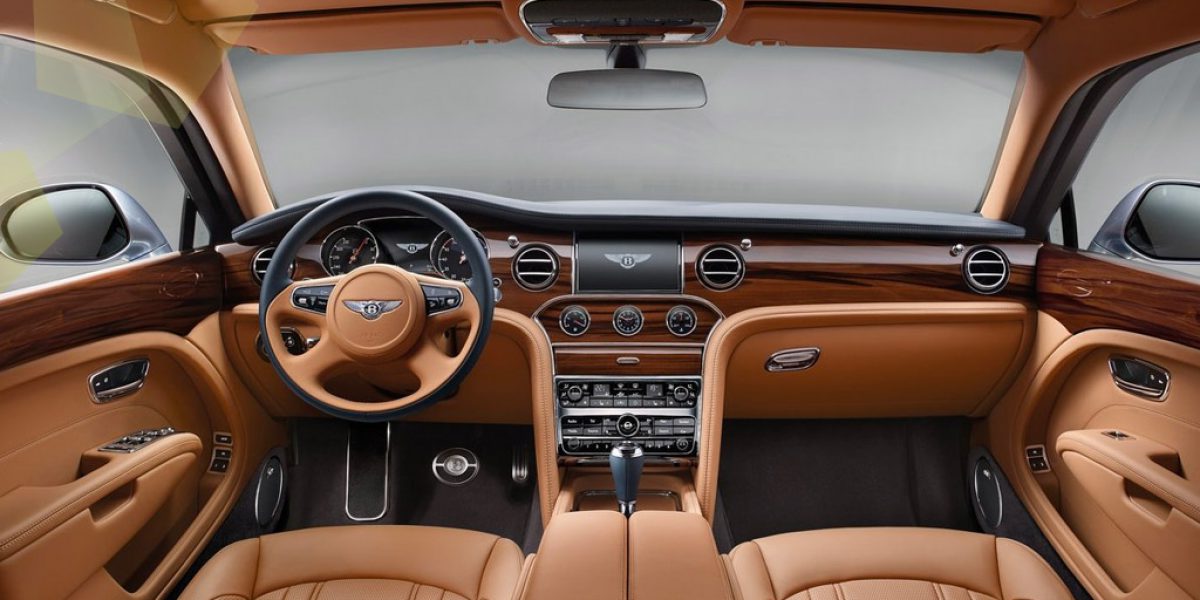 Opt for a Bentley Mulsanne with a professional chauffeur and you'll be able to fully appreciate the haven around you. The limousine-style dimensions allow you to stretch out fully with keyless entry that improves access and allows you to slip inside while wearing your favourite summer dress. The armchair-style seats envelop you in comfort, eliminating discomfort and ensuring a tranquil drive to or from the polo.
Indulge in optimal luxury with the Mercedes Maybach
Those seeking understated luxury need look no further than the Mercedes Maybach. This exquisite vehicle sits at the head of the German marque's range  a flagship limousine with a wealth of space and cutting-edge technology too. It manages to be quick and powerful seamlessly while ensuring the comfort and enjoyment of everyone inside. Inside, you'll find space to comfortably seat you and three other passengers. The Burmester® 3D surround system enhances your favourite songs while large, well-crafted seats promise the epitome of comfort.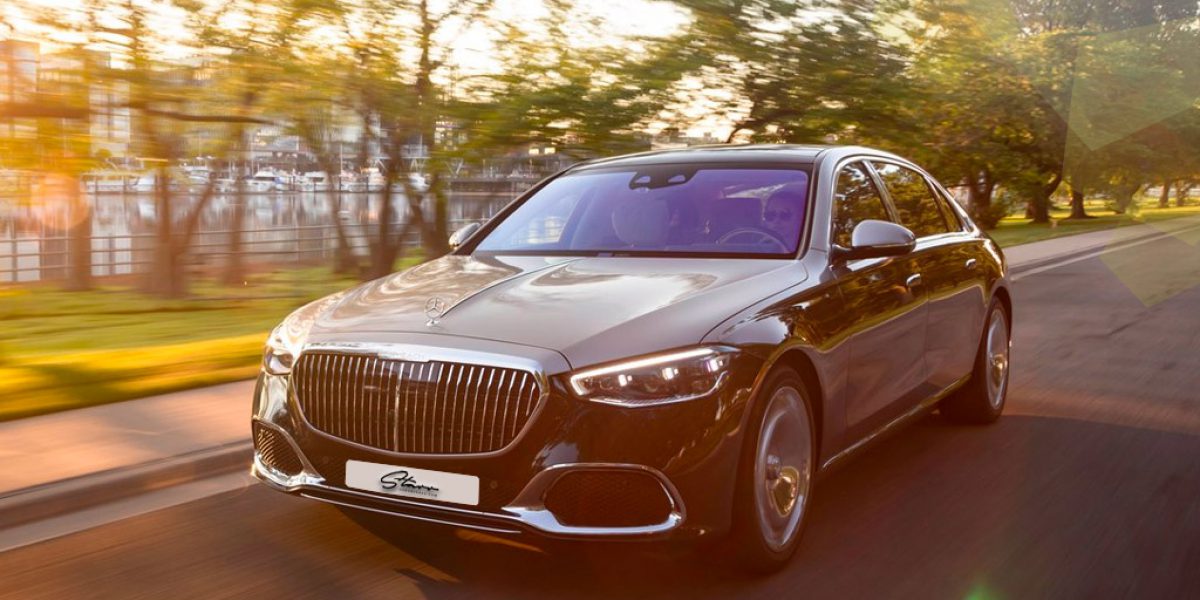 This is a vehicle designed to make an impact on every single road. It boasts an elegant silhouette and enough space inside to accommodate your chosen gown without creasing. Pair the supple air suspension with the expertise of our professional chauffeurs and you have the opportunity to relax in comfort as you glide towards the Club.
Elegance for larger parties with the Mercedes Jet Class
There's no reason why larger travelling parties should be denied the comfort of luxury car hire. Rent a Mercedes Jet Class for the Cartier Queen's Cup and discover upgraded van convenience at its finest. Available with up to six rear seats and customised to suit your requirements exactly, it creates the ultimate on-road experience. A wealth of leg and headroom, a panoramic sunroof and ambient lighting set the mood while multi-adjustable seats ensure the ultimate comfort. 
Slip in alongside friends and business associates to ensure the smoothest drive to the Cartier Queens Club. The super soft carpeting, quilted panelling and additional soundproofing create a haven away from the bustle of the roads around. And, choose to hire a Mercedes Jet Class with a professional chauffeur to experience all of this with the expertise of a professional, friendly and experienced driver too. 
The Cartier Queen's Cup presents a shining light in the British sporting calendar and hiring a luxury car for your travels takes this experience to all new heights. At Starr Luxury Cars, we have the largest fleet of prestige cars for hire in the UK. Our fully customisable driving experiences are honed to suit your needs, with pick-up and drop-off available to any address in the country. We also accommodate for short and long-term hire, and offer a host of additional extras including VIP bodyguards and premium alcohol, for a truly memorable day. 
To find the perfect hire car for the Cartier's Queen's Cup, browse our entire fleet here. Speak to a member of our professional team to discuss specifics for your booking too.