Indulge In The Flat Racing Event Of The Year - Hire A Luxury Car To Place Your Bets At Royal Ascot
From June 20th 2023 and for the next few days after, the air around Ascot in Berkshire will fill with rousing cheers and celebrations. Royal Ascot 2023 is hailed as being the most highly anticipated event of the British flat racing calendar, drawing in thousands of enthusiastic betters and fashion-driven individuals alike. It has a rich heritage in the UK – one that has evolved throughout the years and continues to fascinate the world over. While this iconic day is most intrinsically linked with flowers and nature, there is also a strong connection with all things luxury. It is this connection that makes hiring a luxury car for your trip to Royal Ascot the perfect solution for stress-free travel.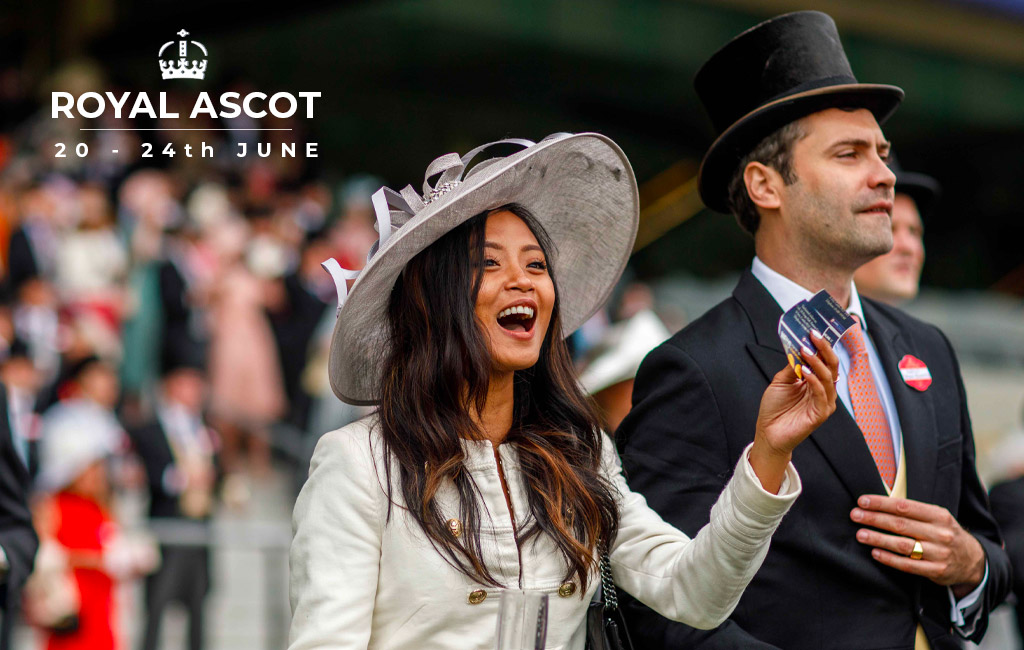 The History of Royal Ascot
Dating back to 1807, Royal Ascot has become one of the most visited and enjoyed flat racing events in the British Calendar. The racecourse itself sits as the brainchild of Queen Anne, the final monarch of the House of Stuart, who hailed the location as being ideal for this beloved sport. Move forward to 1807 and we see the first Royal Ascot event – then named The Gold Cup. The race was originally categorised for long-distance horses over the age of three and is still held annually on the third day of Royal Ascot. The winner of this prestigious event receives one of only three trophies that can be kept permanently – a nod to the highly competitive and revered nature of these riders.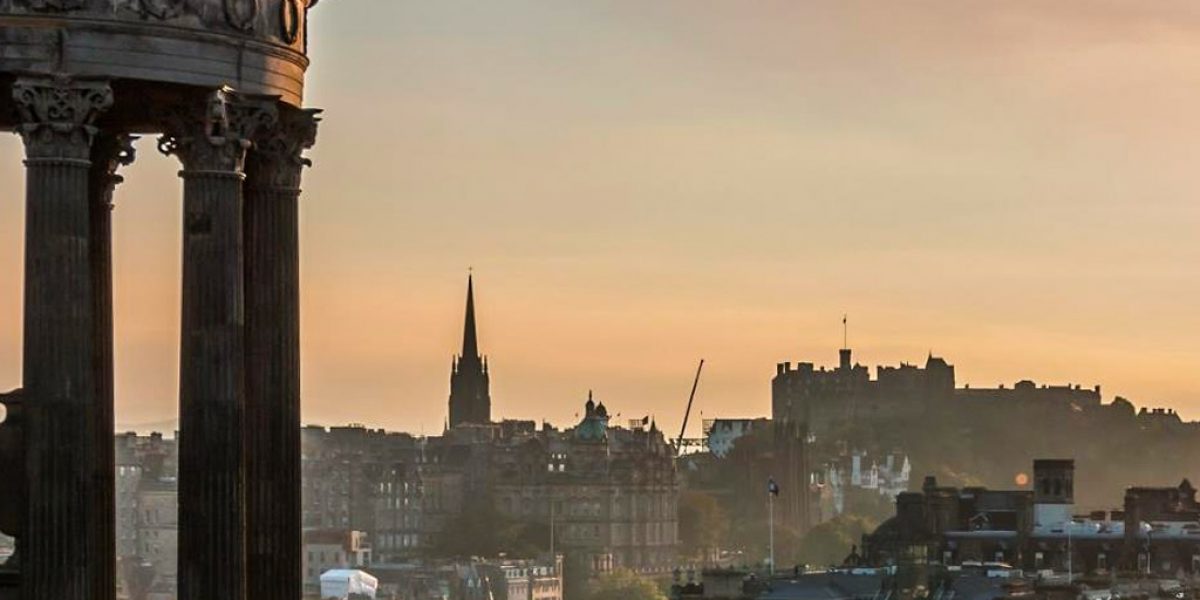 Not only is Royal Ascot seen as an opportunity to show off your finest outfits and set your luck on the most popular horse. It is also a highlight of the Royal Family, noted as being one of the oldest and long-standing traditions for the entire family. Her Majesty Queen Elizabeth was known for her tireless adoration of racehorses, having attended the event every year since her ascension to the throne. She could be spotted first during the Royal Procession, another tradition that dates right back to 1985 with King George IV. At 2 pm, Her Majesty and attending members of The Royal Family travel by horse-drawn carriage along the Straight Mile and into the Royal Enclosure. While it is unknown whether HRH King Charles will continue these traditions in the same manner, the act hasn't lost any of its appeal and remains a steadfast sight on this momentous occasion.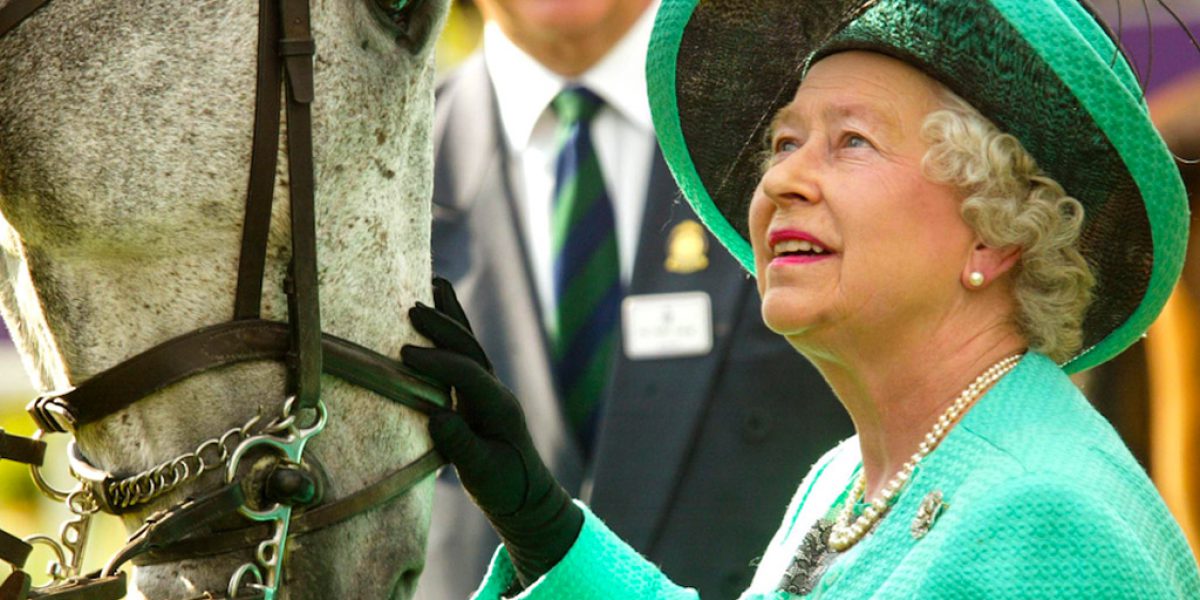 The intrinsic link between luxury car hire and Royal Ascot
There's little denying that Royal Ascot allows attendees to celebrate the strength and prowess of equine power. During the early years, the event was reserved for those with the affluence to afford horse-drawn carriages. Attempts to walk or travel by other means were deemed far too unsafe and it wasn't until 1912 that this changed when the first motorcar was sighted at the race course. Safe, reliable and comfortable travel was key to increasing visitor numbers and ensuring the event's continued success. Even the car parks evolved, becoming some of the most covetable picnic spots in the country with those in car park Number One being some of the more sought-after. Many berths remain in the possession of families from generation to generation, holding sentimental value to hundreds who are fortunate enough to frequent them.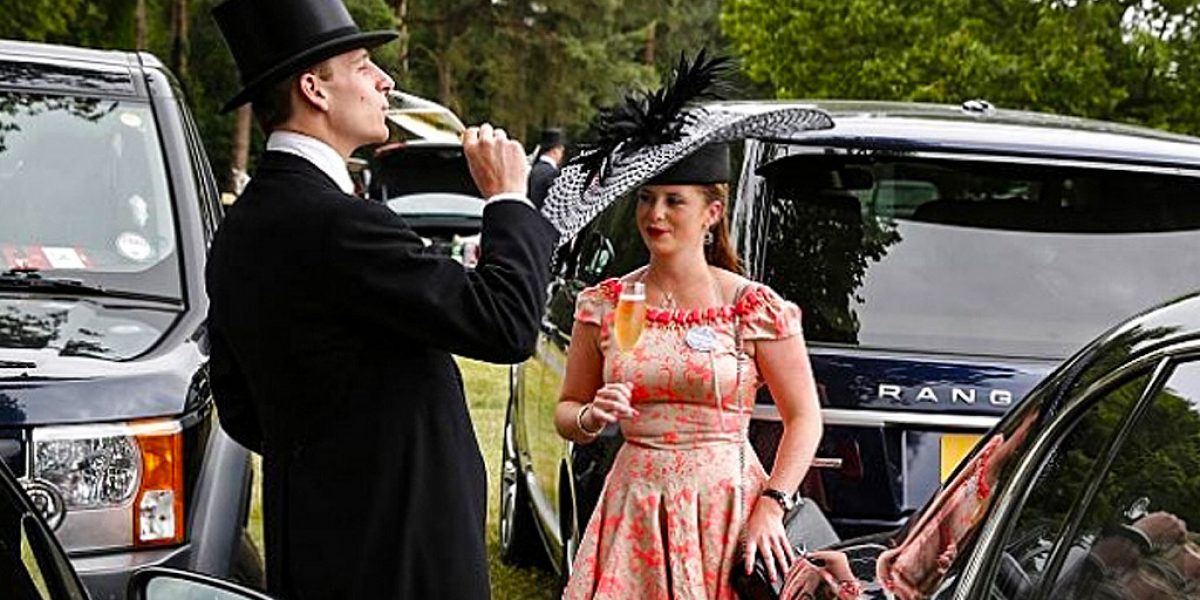 Travel in style and elegance with prestige car hire for Royal Ascot
There are two ways to travel by road to Royal Ascot  driving oneself or opting for luxury chauffeur-driven car hire. The first affords you an opportunity to slip behind the wheel of your childhood-dream vehicle. Opportunities like this befit such an opulent event, however, the challenges lie in the high traffic count in the surrounding area. Our favourite way to travel on-road to Royal Ascot is at the helm of a professional chauffeur. While you recline back in multi-adjustable and exquisitely upholstered seating, your driver will identify the smoothest route and ensure you arrive at the racecourse with plenty of time to spare.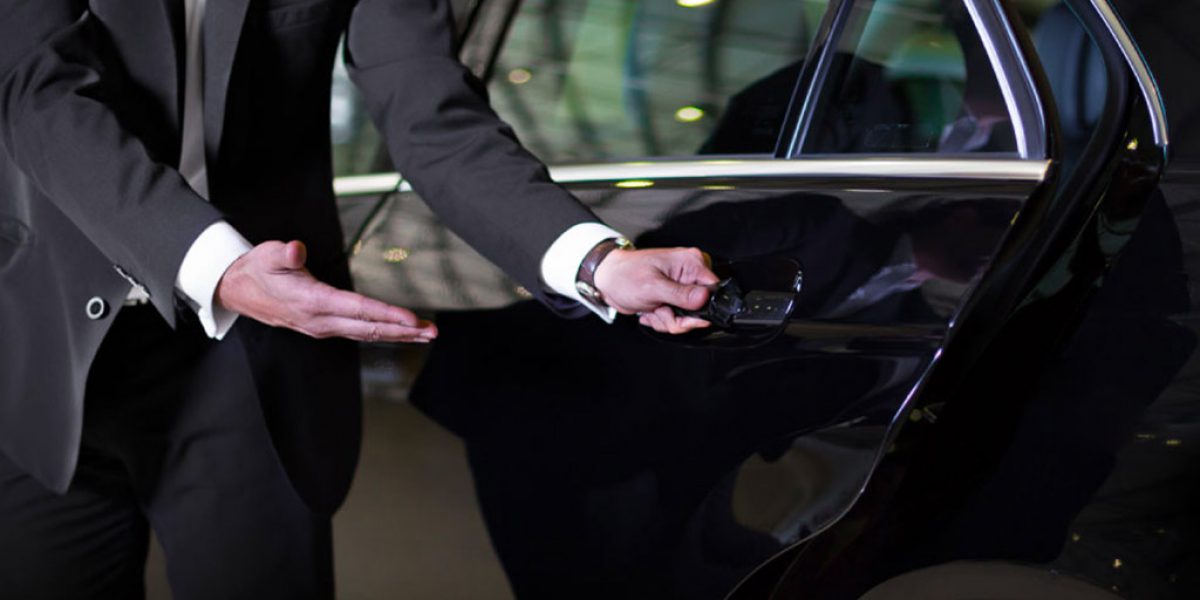 Unrivalled comfort and handcrafted elegance with the Bentley Mulsanne
Consider luxury car hire and we'll garner a bet that one of the first names to pop into your head is Bentley. This iconically British marque has set itself on a pedestal when it comes to refinement and design. Hire a Bentley Mulsanne and discover all this with an enhanced, sporty aesthetic. The expansive prestige SUV is a sight for sore eyes, bringing 2685kg in kerb weight and an impressive 5.57 meters in length. It has been carved for such an occasion and offers a beautifully sleek silhouette that cannot fail to impress.
The 6.75-litre V8 engine found beneath the hood is a feat of automotive excellence. Opt for the Speed trim and you'll find 62mph in just 4.9 seconds thanks to the 530bhp available. While there is certainly an abundance of power and speed to delve into, the Mulsanne also promises an exceptionally comfortable ride too. Foam-filled tires melt away unwanted road noise while the cloud-soft air suspension works to eliminate all potholes and bumps from your awareness. Inside the cabin, you'll find swathes of plush materials along with multi-adjustable seats and settings to suit. Passengers find their home in the comfortable rear seats where you'll be best placed to enjoy music during the drive or tap into the on-board wi-fi system too. A beautiful vehicle that promises to accommodate top hats and formal day wear effortlessly.
British automotive heritage with a Rolls Royce Phantom 8
Keeping in line with a love of British design, hire a Rolls Royce Phantom 8 for your Royal Ascot trip. A vehicle whose ancestor sits within the Royal collection too, it has an undeniable presence that ensures heads turn when you pull up. From the Pantheon-inspired grille to the Spirit of Ecstacy, Rolls Royce vehicles are some of the most recognisable the world over. In a world of luxury and opulence, they ensure you travel in impeccable style and comfort too. Everything about the Phantom 8 has been refined to perfection. The rear-hinged coach doors pair with a strong aluminium chassis to improve access without inhibiting ease.
A powerful 6.75-litre twin-turbocharged V12 engine found beneath the hood delivers the power to glide along any road, accompanied by active air suspension and four-wheel drive too. As a passenger, you slide into a leather-trimmed cabin that has been honed for sheer comfort. Your professional chauffeur will focus on the road ahead while you sink into multi-adjustable and massage-featuring seats. Adjust the climate control to suit your comfort or tap into one of the personal infotainment screens while 6mm double-glazing keeps all on-road noise out of your awareness. Finally, if your trip to Royal Ascot needs to remain as opulent as the rest of your day, hire a Rolls Royce Phantom 8 complete with an onboard champagne chiller and crystal glasses which your driver will fill with your favourite bubbles too.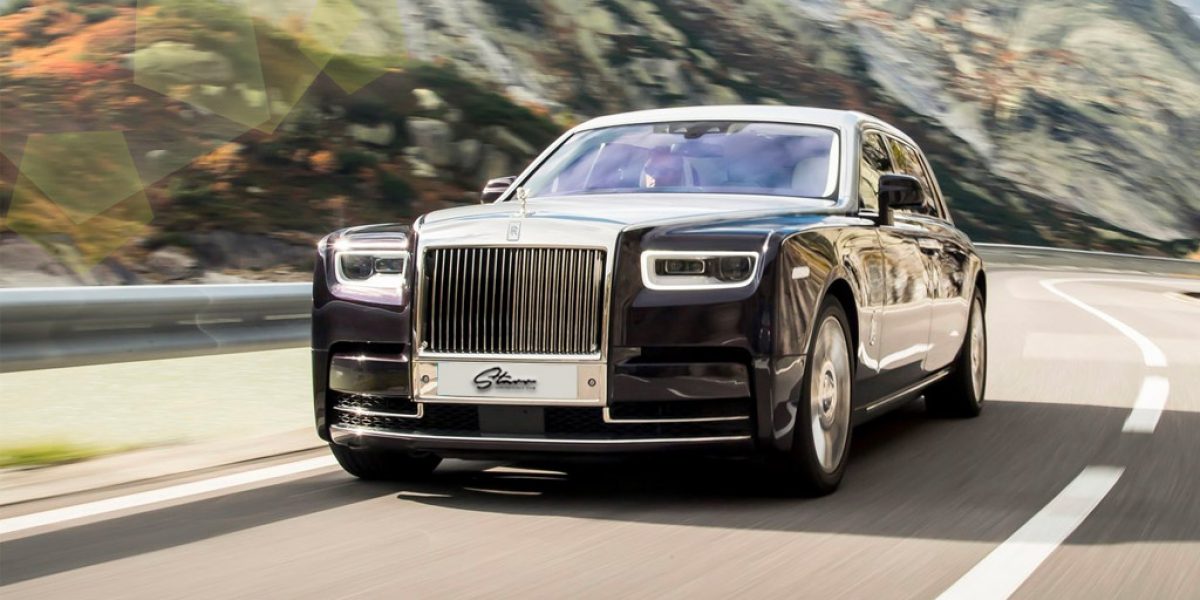 Exquisite group travel with a Mercedes V-Class
Travelling in larger groups when visiting Royal Ascot isn't uncommon. Few luxury car hires befit this type of day-out as well as a Mercedes V-Class. Large and impressively spacious, this exquisitely converted van provides space for up to 6 adults with a wealth of interchangeable seating positions. Allow your driver to take control, manouvering the colossal vehicle through each bustling road in Berkshire while you sink into multi-adjustable seats and stretch out fully throughout your journey.
Tinted rear windows provide you and your party with the perfect degrees of privacy while heated functions allow you to relax fully before a day of bets. The 2.1-litre diesel engine is a powerful option, with 187bhp and working in collaboration with the 7G-tronic automatic gearbox that shifts smoothly. No matter if you're travelling for corporate hospitality or with friends, these exquisite surroundings ensure you'll melt into comfort during the drive and relax in the safety of a highly professional chauffeur too.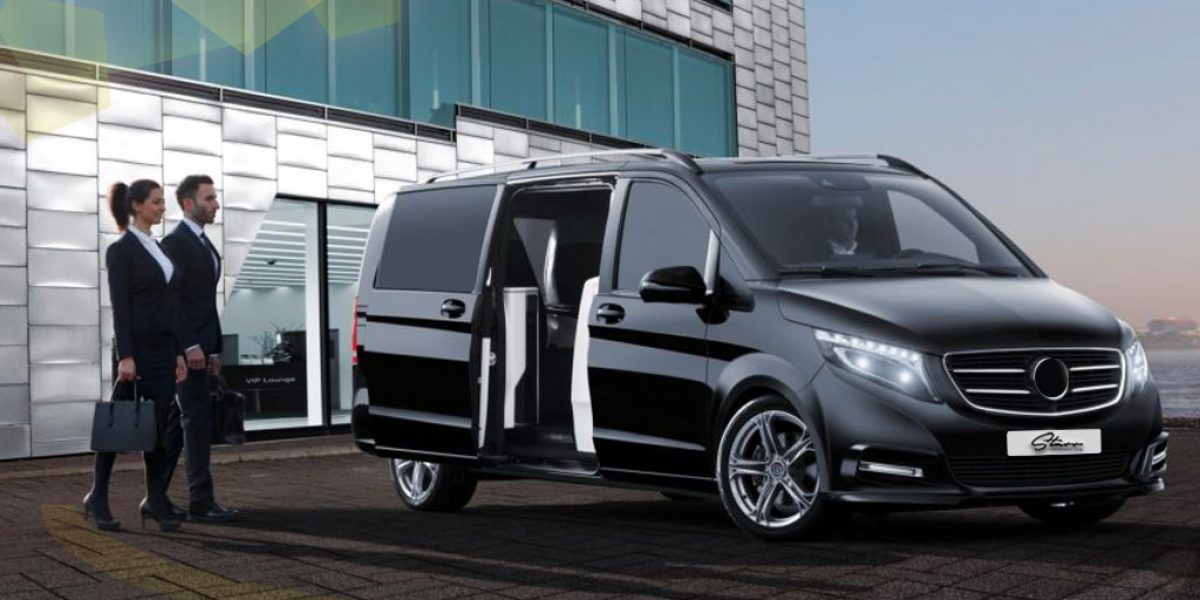 Indulge in a Royal obsession with a Land Rover Defender
Royal Ascot has such intrinsic ties to the British Royal Family, it seems fitting to hire a luxury car that shares these connections. The Land Rover Defender is a long-term favourite of many, including Her Majesty Queen Elizabeth herself. It is an iconic sight – one that exudes British charm from every angle and maintains a sense of adventure too. The newest models offer space for up to seven individuals, with each person privileged to a multi-adjustable seat wrapped in prestige materials.
With a host of engine options to choose from, your professional chauffeur will maintain the ability to glide through the Berkshire streets. This leaves you to enjoy every single luxury, from the cloud-soft and highly capable drive through to the high driving position and a plethora of entertainment options available inside.
Hire a luxury car for Royal Ascot with Starr Luxury Cars
From celebratory business trips to Ladies Day with your group, hiring a luxury car with a professional chauffeur for Royal Ascot is an experience not to be missed. It eliminates the stress of traffic, allows you to start the champagne celebrations early and means finding a parking space will be the last thing on your list. Here at Starr Luxury Cars, we pride ourselves on having the largest fleet of prestige cars for hire in the UK. Our flexible and 100% personalised driving experiences are honed to your needs. We can collect and drop off at any address throughout the UK while providing a professional, friendly and courteous chauffeur throughout your entire hire period. 
So, whether you're looking for a professional chauffeur luxury car hire for a single event or multiple days, discover our fleet online here today.