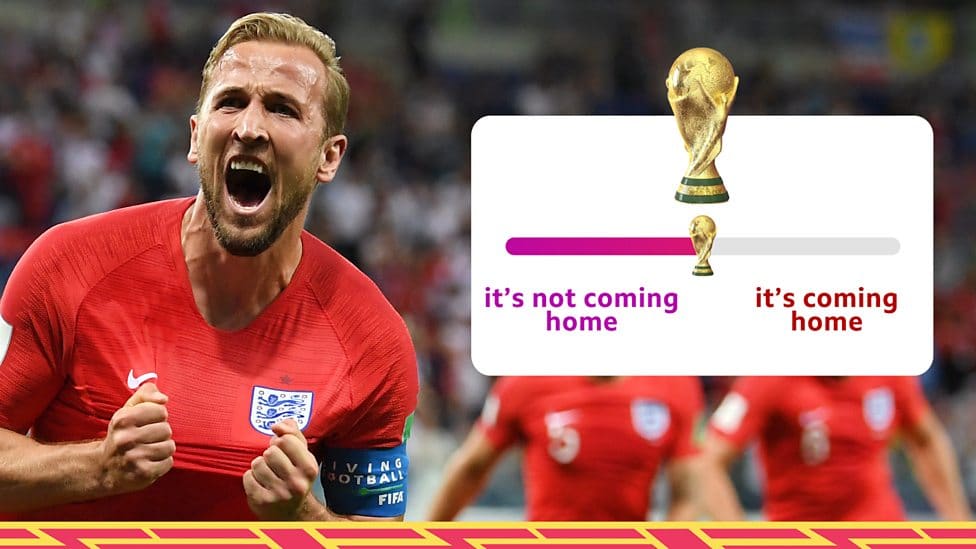 03 Jul

It's all kicking off in the England v Colombia World Cup match but who takes the trophy for the most striking car collection?

Is it finally coming home? Following a strong performance in the group stages, England are now battling top team Colombia in a survival of the fittest. But as we all watch in anticipation to see which team will make it through to the quarter finals, we can't help but wonder who would win in a battle of the cars. With both teams including some of the highest paid football players in the world and an insane amount of dispensable cash, there are some car collections that even we find impressive.

Take a look at our top five England and Colombia players, the money they're worth and more importantly the cars they own as we pit them against each other in a competition of the ultimate car collections.

Dele Alli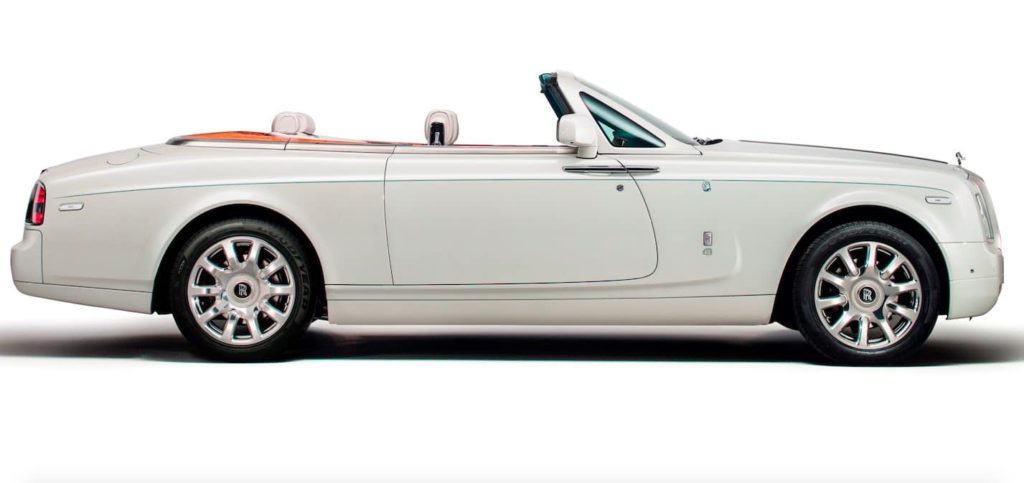 One of England's youngest players and currently a midfielder for top team Tottenham Hotspur, 22-year-old Dele Alli earns in excess of £50k a week and has an estimated net worth of over £5 million. Along with a nice house, a beautiful supermodel girlfriend and a lifestyle most would be envious of, Dele Alli is reported to also have a love of luxury cars. Amongst others, he's been spotted hiring a Rolls-Royce Phantom Drophead whilst on a trip to the USA. This stunning British-made convertible costs more than £370k and is ideal for cruising the country whilst soaking up the rays. With a drive that is so smooth it's often compared to riding on a cloud as well as one of the most supreme interiors to be found in a prestige car, we can definitely see why this Rolls-Royce is favoured by the rich and famous.
James Rodriguez
Colombia's James Rodriguez is another midfielder, who's currently on loan to Bayern Munich and is often referred to as one of the best players in the world. He's also one of the most expensive, with his net worth estimated to be over £31 million thanks to huge endorsement fees. With such a massive amount of money in his bank account, Rodriguez is also reported to have a vast car collection with a particular love of the German marque, Audi. Boasting a whole fleet of luxury Audis, he's been seen in a R8 amongst others, a supercar worth over £110k. With advanced technology, four-wheel drive and an unmistakable exterior this is another prestige car which ticks all the boxes for us.
Harry Kane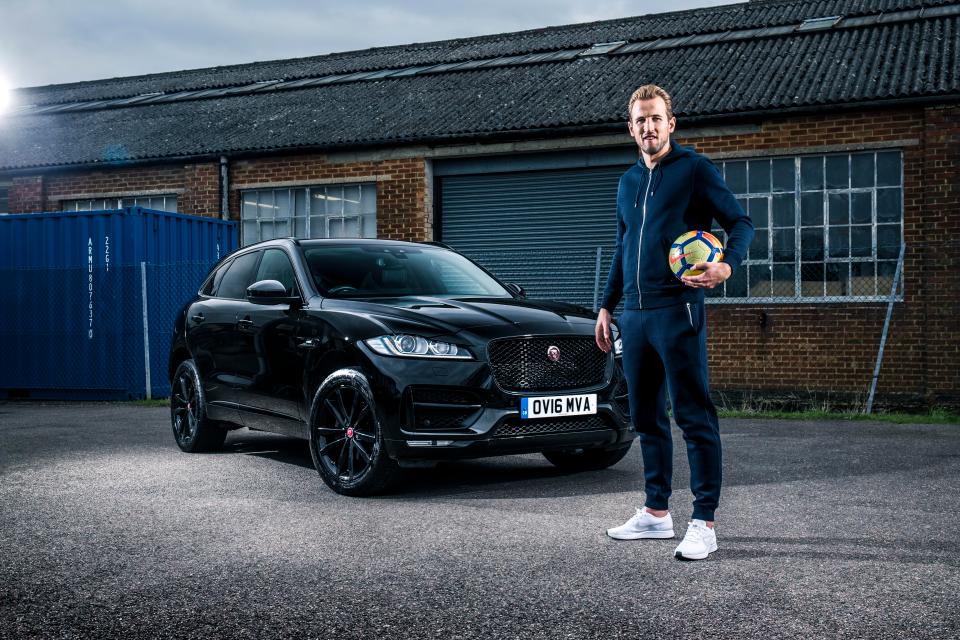 Another Tottenham Hotspur's superstar, Harry Kane is currently England's man of the moment as the top goal scorer in this year's World Cup. He also appears near the top of our list, having an estimated net worth of over £91 million and choosing to spend a lot of this on his cars. His substantial collection favours British-built models, with his garage housing a beautiful Jaguar F Pace, Range Rover Autobiography and a Bentley Supersports. All three are stunning cars, offering a luxury interior, smooth yet powerful drive and all the functionality and technology needed for supremely comfortable everyday driving; excellent choice Mr Kane.
Jesse Lingard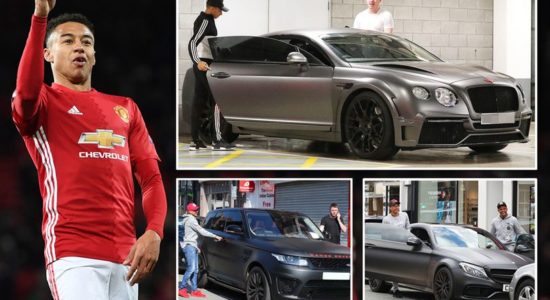 Midfielder Jesse Lingard is a 25-year-old midfielder and currently plays for world-class team Manchester United. With that comes a weekly salary of over £100k and a celebrity lifestyle to match. Alongside a beautiful UK home and multiple lavish holidays, Jesse Lingard also has a garage full of expensive cars, putting him second on our list. His personal collection is said to include a Bentley GT, Range Rover Sport SVR, Mercedes MC Coupé and a beautiful Rolls-Royce Wraith. Not only does this make up a stunning fleet with options for every occasion, Lingard has gone one step further by adding his personal stamp to each, with red seats and branding customised to match his favourite team.
Radamel Falcao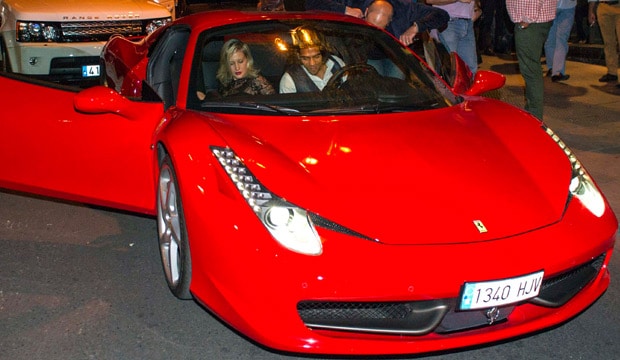 But the greatest car collection by far is owned by Colombia striker and captain, Radamel Falcao. Having previously played for super team Manchester United and now one of the highest paid footballers in the world, he has an estimated net worth of over £53 million and he certainly likes to spend a chunk of that hard-earned money on cars. Amongst the luxury cars Falcao is rumoured to own, his collection consists of a Bentley Continental GTC, a Range Rover Sport, an Audi RS6 and a Ferrari 458. With the Italian luxury supercar alone costing around £200k and producing top speeds reaching up to 199mph, it's clear that Falcao takes the trophy for the most impressive car collection of both teams.
So, it's official – Colombia wins the title for the best car collection in our book, but who will come out on top and make it through to the quarter finals for 2018?