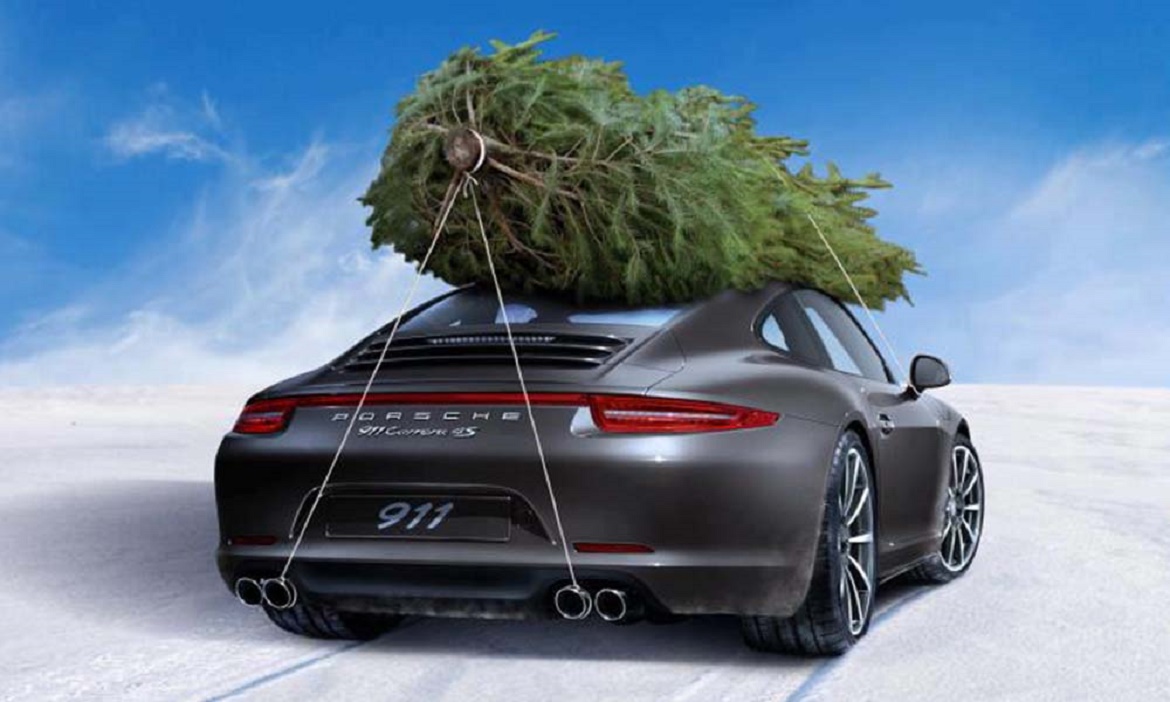 22 Dec

Merry Christmas and a Happy New Year from Starr Luxury Cars

The most magical season of the year is finally upon us and we certainly hope you've made it on to the nice list and get everything you wish for this Christmas, alongside some irreplaceable, special time with friends and family. On behalf of the whole team at Starr Luxury Cars, we'd like to take the time to say Merry Christmas and thank you to all our clients and followers we've had the pleasure of working with across 2018. It's been an outstanding year and we've been lucky enough to have been involved in some of your amazing events and special occasions, met some refreshingly down-to-earth VIPs and, of course, had the privilege of being your number one choice for luxury car hire and executive chauffeur services.
Highlights of 2018 for Starr Luxury Cars
It's been an exciting year in the luxury car industry and as always, we've been blown away by some of the newest releases and developments. March 2018 saw the highly-anticipated Geneva motor show, where we were treated to a mixture of astounding new technology and engineering feats, beautiful new interior designs and incredibly rare materials, amongst some of the most preposterous concept cars we've ever seen.
Then, in July 2018, Lamborghini's first Super Sports Utility Vehicle in the world, the Lamborghini Urus, went on sale and everyone (including us) fell in love. Thanks to the Urus, luxury can now be driven everywhere, from UK roads to mountains, gravel, forests and beyond, whilst the driver still gets to enjoy a prestigious interior, immense comfort and the phenomenal speed and power that the marque are well-known for. Of course, we had to have it and the Lamborghini Urus hire car became part of our every-expanding fleet as soon as it was released.
Amidst all the new releases and latest models, one of our main highlights has been getting to know you, our clients, helping to make any experience that little bit more luxurious and ensuring each client is treated only in the way in which we'd wish to be treated ourselves. As our number one priority and the driving force behind everything we do, we say thank you for being such a pleasure, giving us the opportunity to be involved in your memory-making moments and challenging us to always up our game, finding the specific models and experiences which you desire.
Watch this Space for 2019 Luxury Car Hire
There are already so many things we have in store for 2019, from more of your unique requests and memorable occasions to the addition of several new releases for you to try. Of course, we love new cars and can't wait to see what the luxury marques come up with next, and which of those will be exciting enough for us to add to our ever-growing fleet of prestige hire cars.
One thing's for sure, the Rolls-Royce Cullinan hire car will definitely be joining the Starr Luxury Cars family in the first quarter of this year, an incredibly exciting addition, especially to see how it compares to our 2018 Lamborghini Urus. Set to be the most luxurious SUV ever made, this is one to watch out for and be one of the first to trial later this year.
As mentioned back in November, we'll also be looking forward to the BMW X7 going on sale in the UK in February 2019 and will have this available for hire from Spring 2019 onwards. It's set to be the year of the 4×4 as we also update our Range Rover selection with the new 2019 Range Rover Evoque hire car, a highly-anticipated improvement on the current small SUV with greater space and a new, refreshed look.
Who knows what else 2019 will have in store for Starr and the world of luxury hire cars? Watch this space and don't hesitate to get in touch with us to have us ensure that your year is a little more luxurious. Until then, regardless of your plans and commitments, we wish you the most wonderful Christmas and a prosperous New Year and we look forward to continuing to provide amazing prestige hire car and chauffeur experiences across 2019.