Motorsporting History And Speed Combined - Hire The Perfect Luxury Car For The Goodwood Festival Of Speed 2023
An opportunity to delve into the spiritual home of British motorsport racing, no trip to the Goodwood Festival of Speed 2023 is complete without your own luxury car hire. This iconic festival is the world's most attentive celebration of car culture. It is presented by Mastercard and pays homage to a sport well-celebrated throughout the country. Since its conception in 1993, over 200,000 people make their annual pilgrimage to the parklands of Goodwood House where they have the unique opportunity to discover racing in all its finery. From The Hillclimb to the Supercar Paddock, all automotive enthusiasts are guaranteed a day to remember. And while you're celebrating speed and performance, why not hire a luxury car to extend the excitement and accompany you on the journey home too?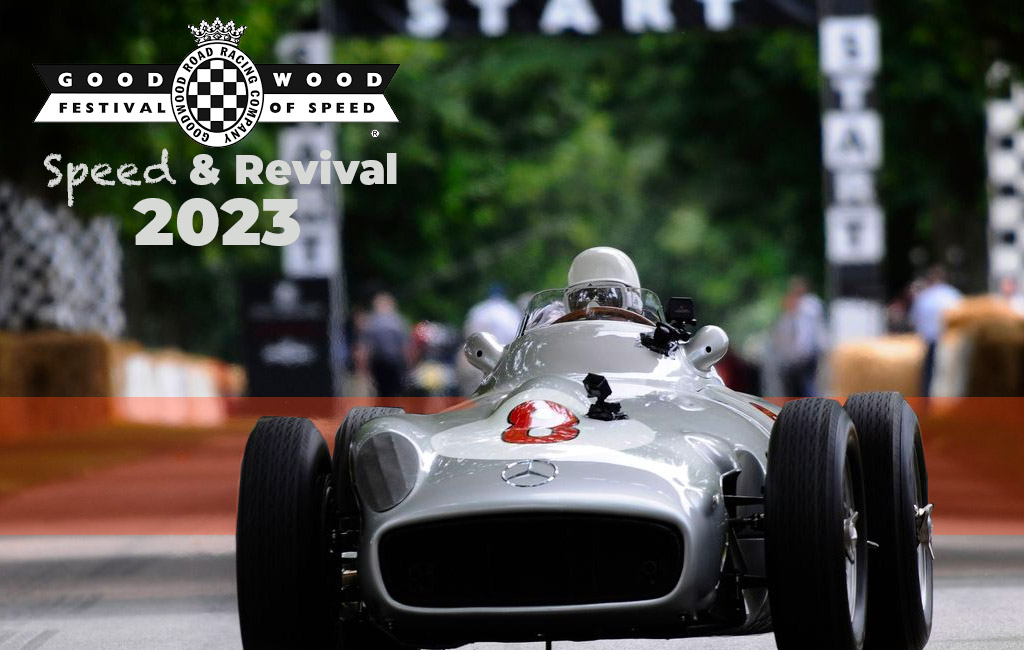 Motorsport racing ingrained in the Goodwood Festival of Speed
Goodwood Festival of Speed was originally founded in 1993 by the then Lord March (later to become The Duke of Richmond). Goodwood was long hailed as the home of British motorsport, having been such a significant location for many years. Between 1948 and 1966, the circuit that runs around the house played host to many of the sport's most significant races. Racers such as Sir Stirling Moss and Jim Clark saw victory there, as well as the Earl of March in 1998. Move on to 1993 and the location re-opened in a slightly altered manner – now more of a celebration of the sport and a chance for the general public to get up close and personal with many of the most iconic vehicles. The first event took place on Sunday 20th July with 25,000 visitors. This number is now significantly higher and consists of automotive enthusiasts, families and racers looking to try their luck on the historic grounds.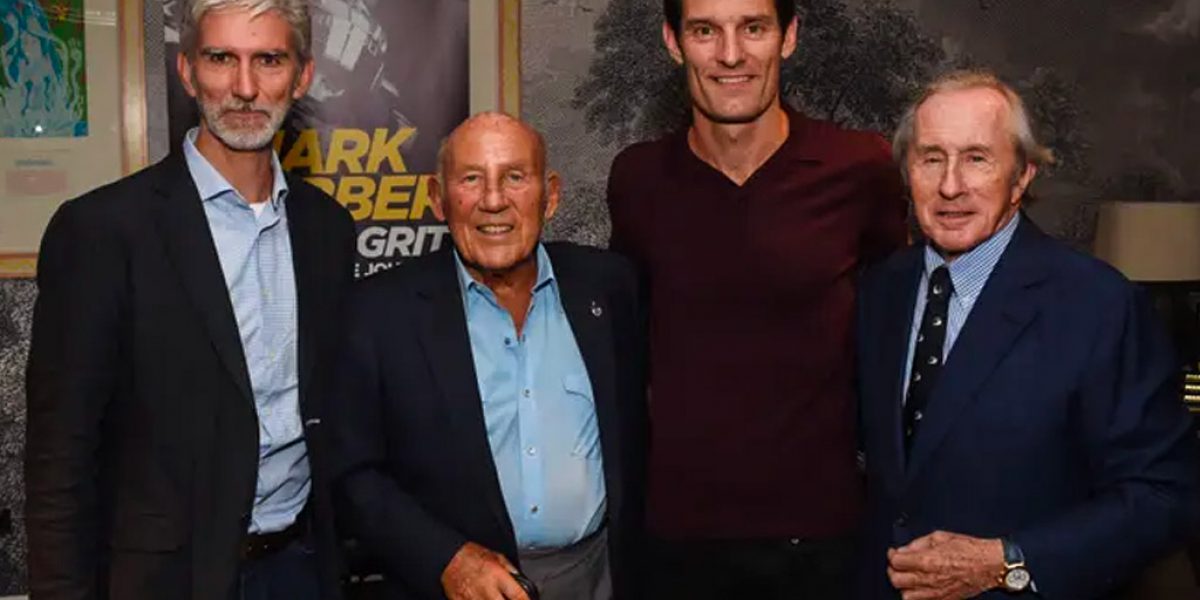 During the event, the most significant race is the hillclimb. Road and race cars along with bikes career up Goodwood Hill, passing over a 1.16-mile length and soaring their way to the top. It is an opportunity to show off the performance values of each vehicle along with the perfectly skilled driving talents of those inside. In 2022, the record was set by British Motorsports Racing Driver, Max Chilton at 39.08 seconds and this year, onlookers will crane their necks to see who tops the leaderboard this year. The event isn't solely about driving. There are opportunities to see F1 cars up and personal, launches of new models by leading marques and celebrities in abundance.
Immerse yourself in a need for speed with luxury car hire for the Goodwood Festival of Speed
From avid enthusiasts to excitable families, those attending the Goodwood Festival of Speed share a common love. Finding a way to combine mechanical excellence with impressive performance is a feat few can accomplish and even fewer get to experience for themselves. Instead of simply watching those arriving in their covetable vehicles, why not grasp the opportunity with both hands and hire a luxury car for your travel to and from the event? Imagine slipping behind the wheel of a supercar and feeling the eyes of every adoring fan turning in your direction. Or, flexing your ankle ever so slightly on the motorway down there, drenching yourself in an explosive aural experience that will set you up for a day of thrills.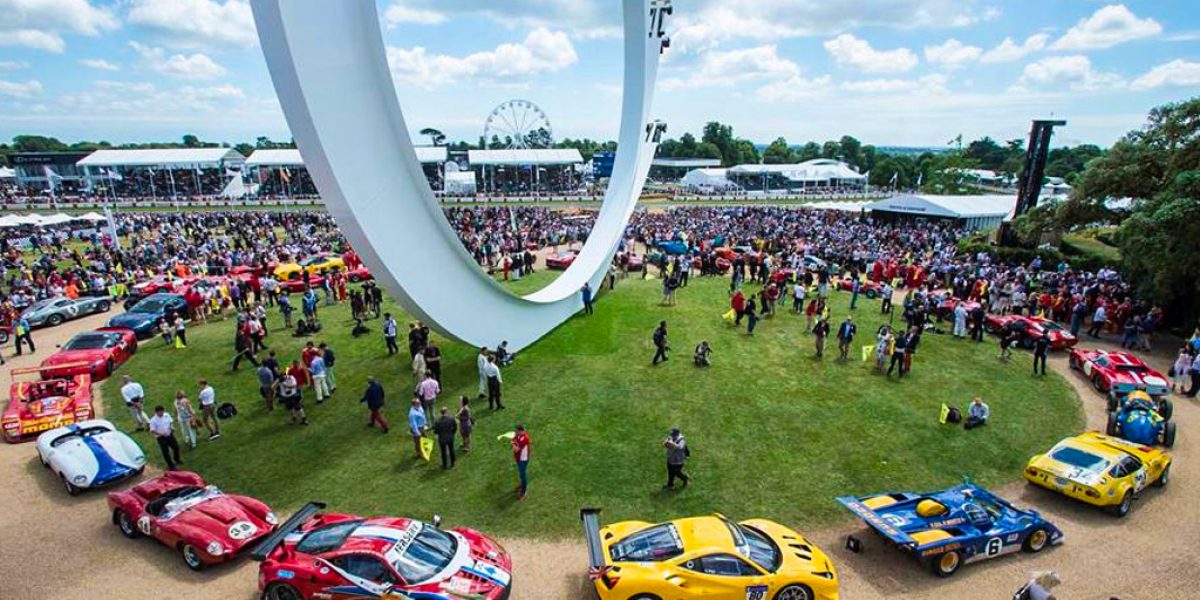 At Starr Luxury Cars, we specialise in pairing you with the perfect luxury car hire for every event. And, for the Goodwood Festival of Speed, we can think of no finer vehicle type than a prestige supercar hire for the job
Get track-ready behind the wheel of a McLaren 570S
As one of the events Partners, it calls to reason that a McLaren hire car would fit in seamlessly within the hustle and excitement of Goodwood. The McLaren 570S steps in to exceed every expectation, from its sleek silhouette to the impressive amount of tech hidden within. Its entire design has been heavily influenced by Formula One with performance qualities akin to those on the race track. Each model is hand-built over a period of 15 days, ensuring that you slip into a haven of exceptional manufacture at every angle. The silhouette has an athletic edge too, with a seamless blend of aluminium and carbon fibre. Even the doors are theatrical and have a dihedral design that opens up and out.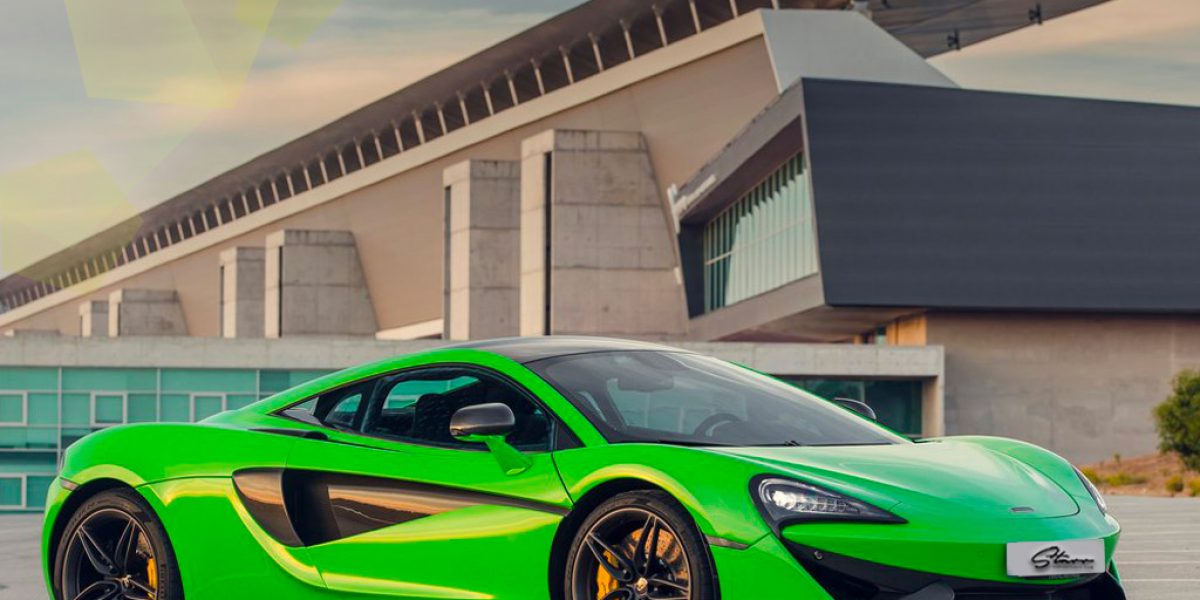 Once inside, you'll spot even more F1 design details. A track-style steering wheel slips easily through the fingers. The low seating position puts you at the heart of every road and pairs with a wide windscreen to ensure optimal visibility. Flex your ankle and the 3.8-litre V8 engine roars into life, taking you up to 60 mph in a breathtaking 3.2 seconds. And, if that wasn't enough, a top speed of 203mph and a focus on aerodynamics ensure you receive many a passing compliment from the other car enthusiasts attending too.
Drop the top and appreciate the adoring glances in an Audi R8 Spyder
The Goodwood Festival of Speed takes place in mid-July with near-guaranteed summer weather. So, what finer way to arrive at the event than in the open-top excellence of an Audi R8 Spyder? Fast, loud and capable, it was originally introduced in 2006 and has garnered a passionate band of avid followers since. Two years later and the Spyder came onto the scene, maintaining the vehicle's speed while allowing for open-top luxury. And, we guarantee this is an experience that cannot be missed when attending an event such as Goodwood. The fabric roof has been manufactured perfectly and takes just 20 seconds to operate fully.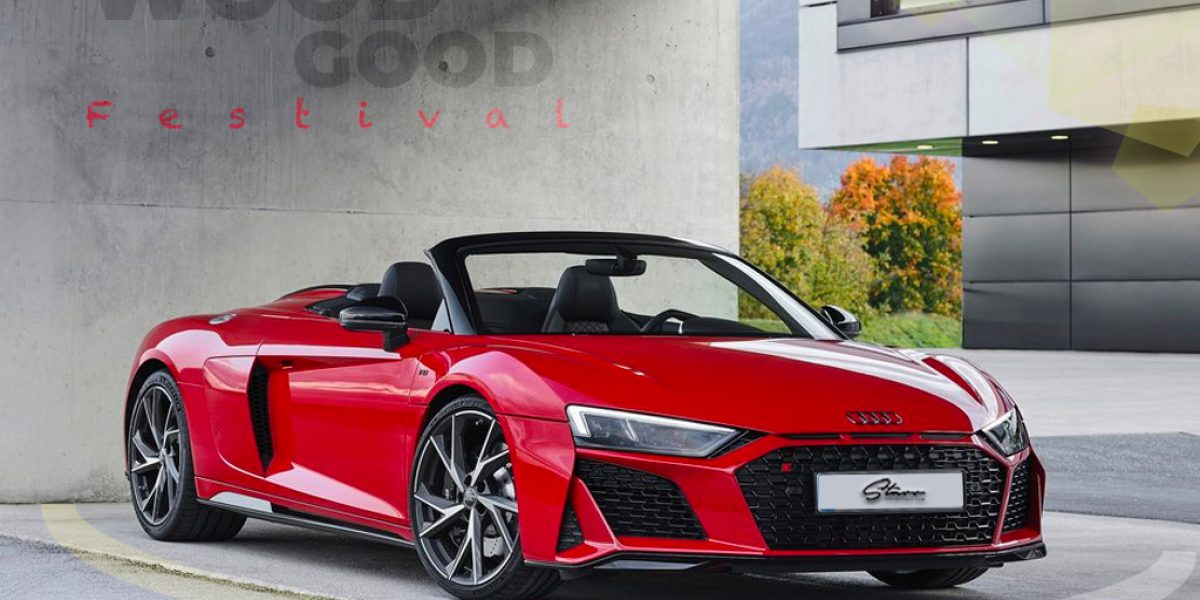 Slip inside and you'll find plush and multi-adjustable seats that hone around your body perfectly. The impressive 5.2-litre V10 engine roars into life around you, generating 533bhp and 398 lb-ft of torque. Use this to race up to 60 mph in just 3.35 seconds – a feat to remember, especially when you have the wind rushing through your hair too.
Arrive at Goodwood with rumbling applause with the Ferrari 812 Superfast
Speed sits at the heart of all entertainment at Goodwood, which makes it the perfect setting for the Ferrari 812 Superfast. Hailed as the fastest on-road vehicle ever built by the Italian marque and playing host to the most powerful V12 engine, few experiences match up. 789bhp from the naturally-aspirated engine translates into a 0-62mph sprint time of 2.9 seconds and a potential top speed of 211 mph. It certainly isn't hyperbole – the Superfast lives up to its name time and time again. And, that's all before you appreciate the sheer beauty of this vehicle from every angle. Cutting lines and a sleek silhouette sweep past, drawing attention and ensuring you make a statement during your visit.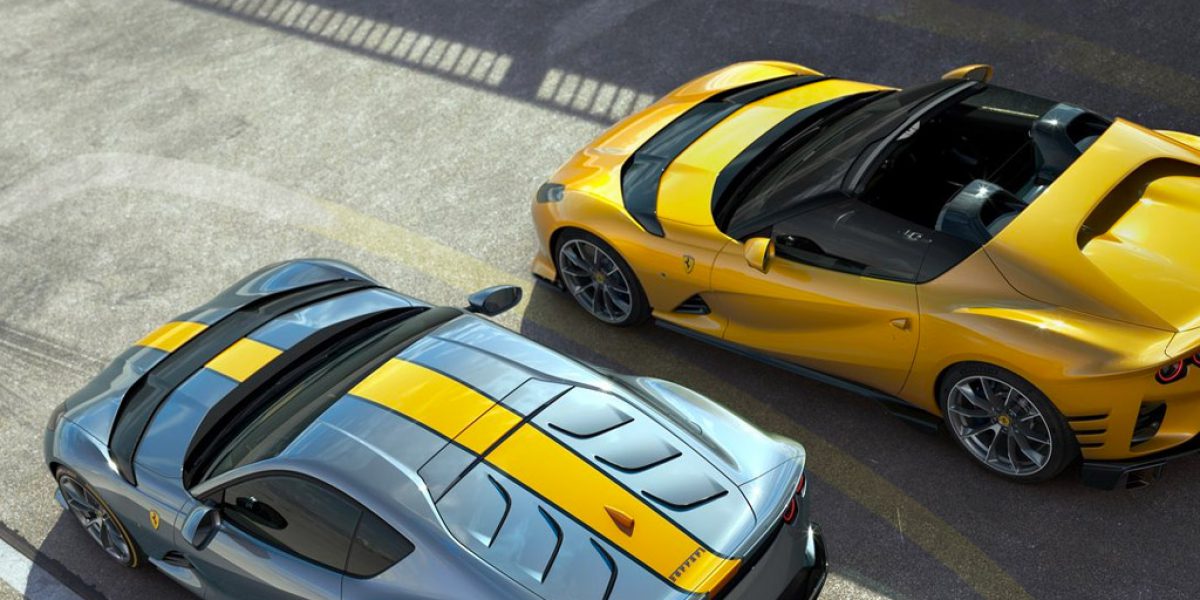 Ferrari has often announced new vehicles during their time at the Festival of Speed, including the SP3 Daytona that arrived in 2022. Therefore, pulling up in this impressive vehicle promises to make you feel entirely at home.
Prestige Car Hire For Goodwood Festival Of Speed With Starr Luxury Cars
Now entering its 30th year, the Goodwood Festival Of Speed is an event not to be missed by any enthusiastic car lover. Here at Starr Luxury Cars, we're dedicated to creating unforgettable memories for all of our clients – whether they're seeking prestige car rental for corporate events or to enhance those special occasions. Our fleet is the largest in the UK and holds many of the world's most covetable models. We meticulously service and maintain our vehicles to ensure that you receive optimal performance during every booking.
We provide tailored driving experiences that befit your needs seamlessly. Whether you're looking for short or long-term hire, or want to experience chauffeur-driven luxury car hire fully, our professional team is here to help.
Start planning your trip to Goodwood now and view our entire fleet of prestige cars for hire online here. Alternatively, speak to a member of our specialist team who is here to support you at all times.