Starr Luxury Cars - Score A Try With Range Rover And The Rugby League World Cup 2022
The past five weeks have seen some of the world's finest defence, tries and conversions on English pitches with the Rugby League World Cup in full swing. First held in France in 1954, this international tournament sees 32 teams from 21 competing nations coming together to battle it out for the Paul Barrière Trophy. Over 64,000 people are expected to turn up to watch the third-biggest sporting event in the world as they cheer on their favourites and drive their own teams to victory. Amongst these, you'll find celebrities and royals including The Princess of Wales who is the patron of the Rugby Football League. Pair this star-studded and world-leading event with hospitality experiences like no other and the tournament promises to be unforgettable. Whether you're travelling to the finals or have a matchday experience to enjoy in the Leagues Dining Area, arriving on-site in style is essential. Hiring a chauffeur-driven luxury car brings you straight to the action without the worry of public transport or parking. And, with the sport's link to many leading marques, it makes sense to honour this partnership properly.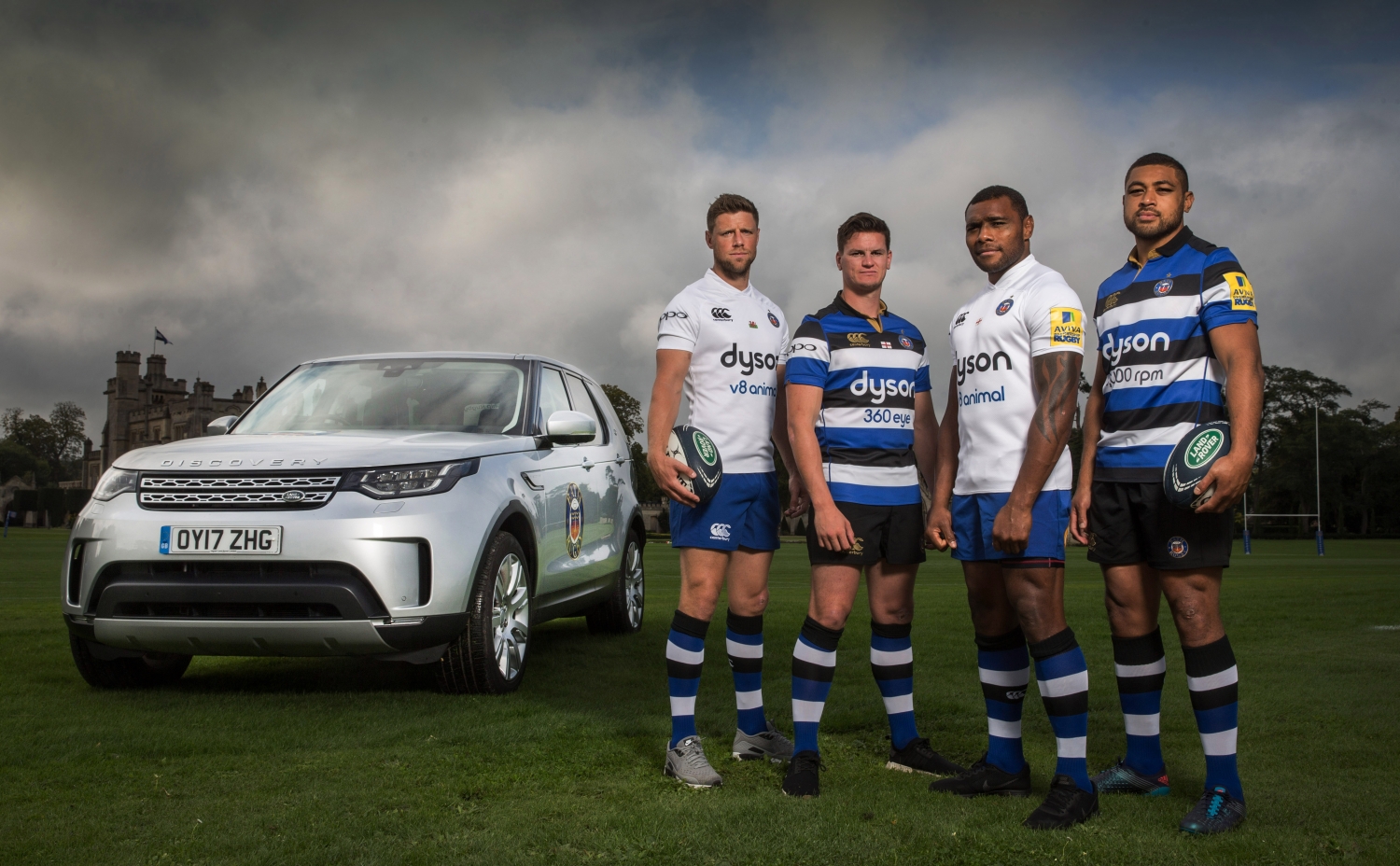 The Range Rover and Rugby Partnership
Back in 2021, Land Rover announced the Defender as the proud Worldwide Partner of the Rugby World Cup with another sponsorship year scheduled for 2023. The marque cited a shared passion for determination, integrity and dedication to the sport and proudly sponsored the Women's Rugby games. In anticipation of the 2023 tournament, the brand went on to announce the launch of a new plug-in electric fleet of hybrid Defenders due to support the tournament operations in New Zealand. This expanded their existing fleet from the Defender 90 and Defender 110 to the newer, eight-seater Defender 130.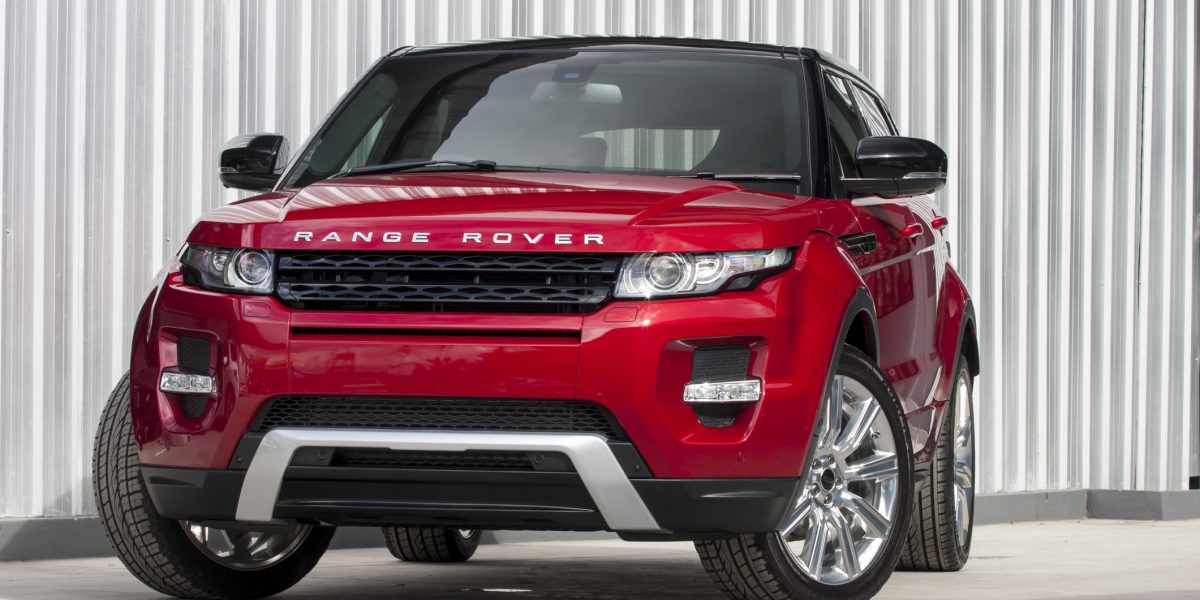 It isn't just through sponsorship that Range Rover has established their link to rugby. Previous England Captain and Fly-Half, Owen Farrell, is a Land Rover Ambassador and has been seen battling against the Range Rover Evoque in an all-terrain bleep test to promote the luxury car hires mid-cycle momentum. Even moving outside of the country, you'll find rugby players that choose the traditionally British marque for their own vehicles. South African rugby Captain, Siya Kolisi swapped his dream car – a Range Rover Sport – for a 3.0-litre diesel Discovery as his family continued to grow. In 2018, he travelled across South Africa at the wheel of a Discovery, delivering a towable rugby clubhouse and starter kit to Kwide Township to showcase the luxury 4×4 car hire's impressive towing capacity.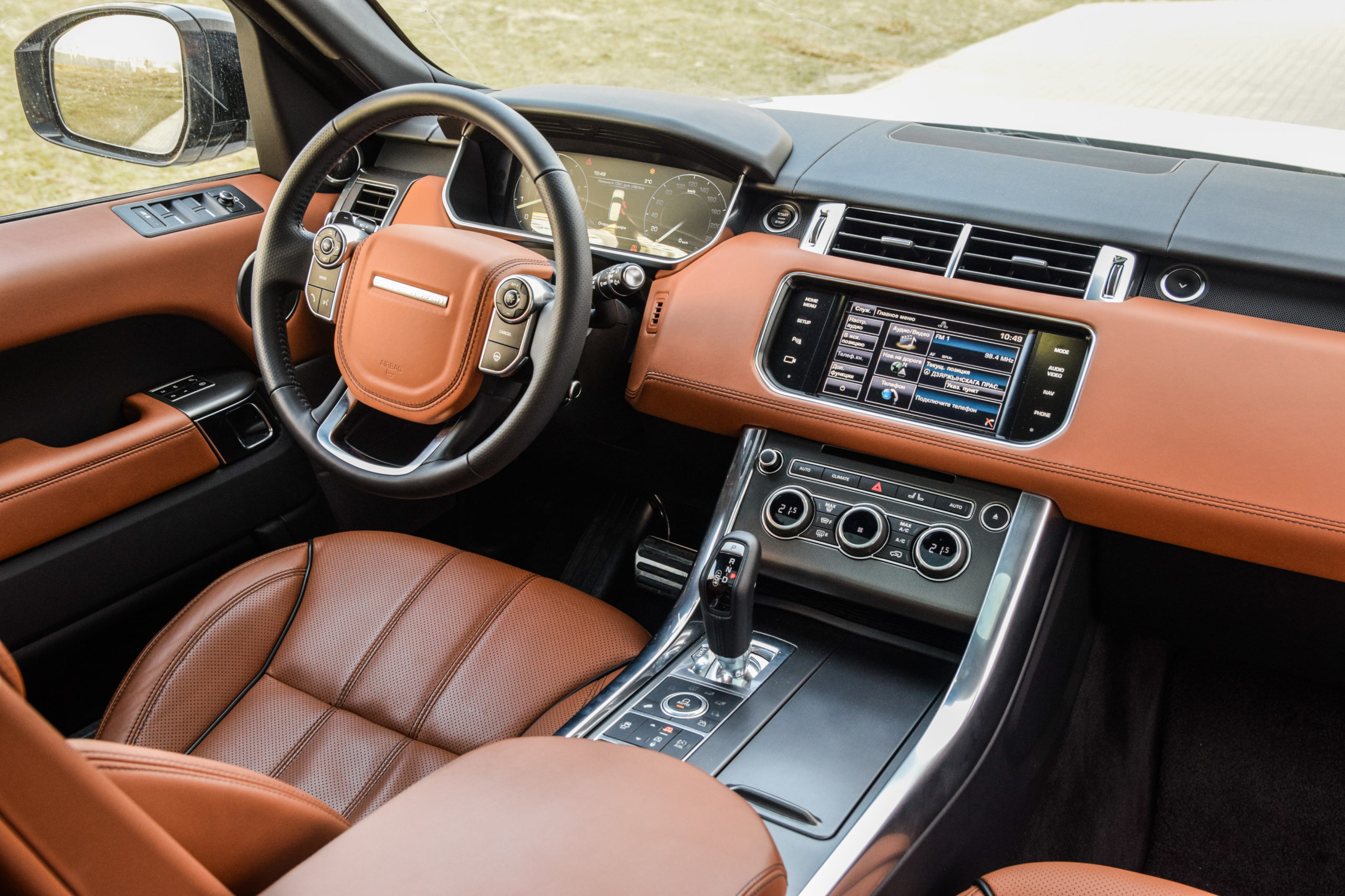 Combining chauffeur-driven luxury and Range Rover
The intrinsic link between Range Rover and rugby makes this the perfect marque to accompany you to the next match. Hire a chauffeur-driven Range Rover Vogue 2022 to experience British luxury at its pinnacle. A fifth generation model available with both a 4.4-litre V8 or diesel powertrain, this is a 4×4 designed to exude prestige. Inside, a discrete club table nestled within the centre console provides the perfect space to store a bottle of Dom Perignon before kick-off. Seven leather-upholstered seats envelop your body while a unique air filtration system prioritises the health of your and your guests. As you travel, take advantage of the specialist noise cancellation technology in your headrests that absorbs surrounding sound and allows you to focus on conversation or your chosen playlist.
If it's additional space you need, consider hiring a Range Rover Vogue LWB with a professional chauffeur to deliver you and your party to the next game in comfort. Whether you're offering hospitality for top customers and clients or simply want to elevate the experience, this spacious luxury car hire has everything you need. Extra wide seats increase space while heated settings and armrests ensure you sink into the ultimate comfort at all times. The spacious and refined cabin allows you to switch off or catch up on emails during the journey while also offering a space you'll want to enjoy during home time. Consider adding on our hostess services or luxury alcohol packages too and make this a sporting event to never forget.
At Starr Luxury Cars, we aim to elevate your driving experience for every situation. We have the largest fleet of luxury cars for hire in the UK. Our collection is carefully curated, featuring some of the rarest and most exclusive vehicles and offering tailored experiences for you and your party. Choose our chauffeur experiences and you'll discover our well-presented, courteous and professional drivers who are on hand to make every trip enjoyable. Delivering you to your destination in plenty of time without the worry of unreliable public transport or parking, they take over responsibility for driving so you can relax fully.
If you're attending one of the Rugby League World Cup games and need to upgrade your experience, browse our fleet of luxury cars for hire with professional chauffeurs here today.