The Best Cars to Hire for Glamping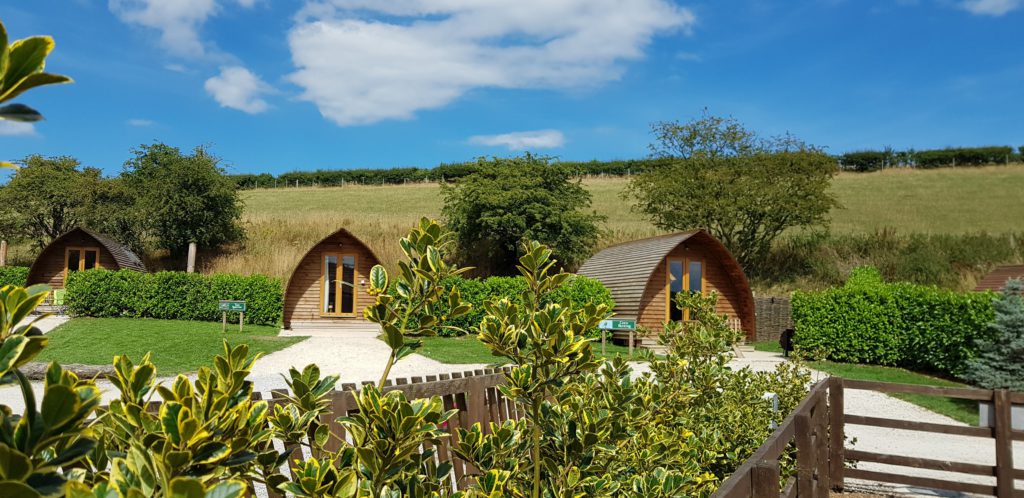 While international travel is still restricted and it's unclear when this is likely to change, camping reservations have started to become a popular choice for individuals, families and friends looking for a UK holiday this year. Across the country, there are around 1,500 campsites as well as hundreds of glamping sites, each providing the perfect opportunity for you and your group to get away and experience something new together.
From the traditional pitched tent set-up to luxury yurts, tree houses and even a converted aeroplane, UK glamping offers something for everyone. Usually nestled within the beautiful British countryside, your group is free to explore the surrounding areas, enjoying local woodlands, orchards, or mountainous areas. And once the day is done, you can benefit from onsite showering and laundry facilities, before camping out under the stars, enjoying drinks, a BBQ and making lifelong memories with friends or family.
But, depending on your destination and choice of accommodation, you may find that your current car isn't quite suitable for a UK camping trip. Perhaps you need more space to store all your belongings and equipment, or you require an SUV which can tackle muddy fields and tough terrains with ease. Regardless of your choice of glamping trip, we've outlined the best cars to hire for camping, ready to add practicality, comfort and more than a touch of luxury to any UK staycation.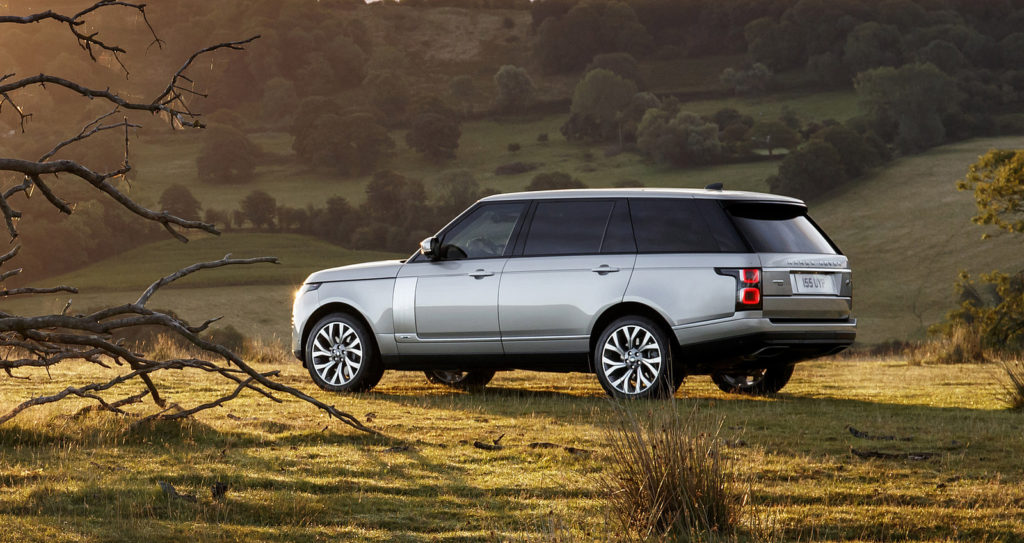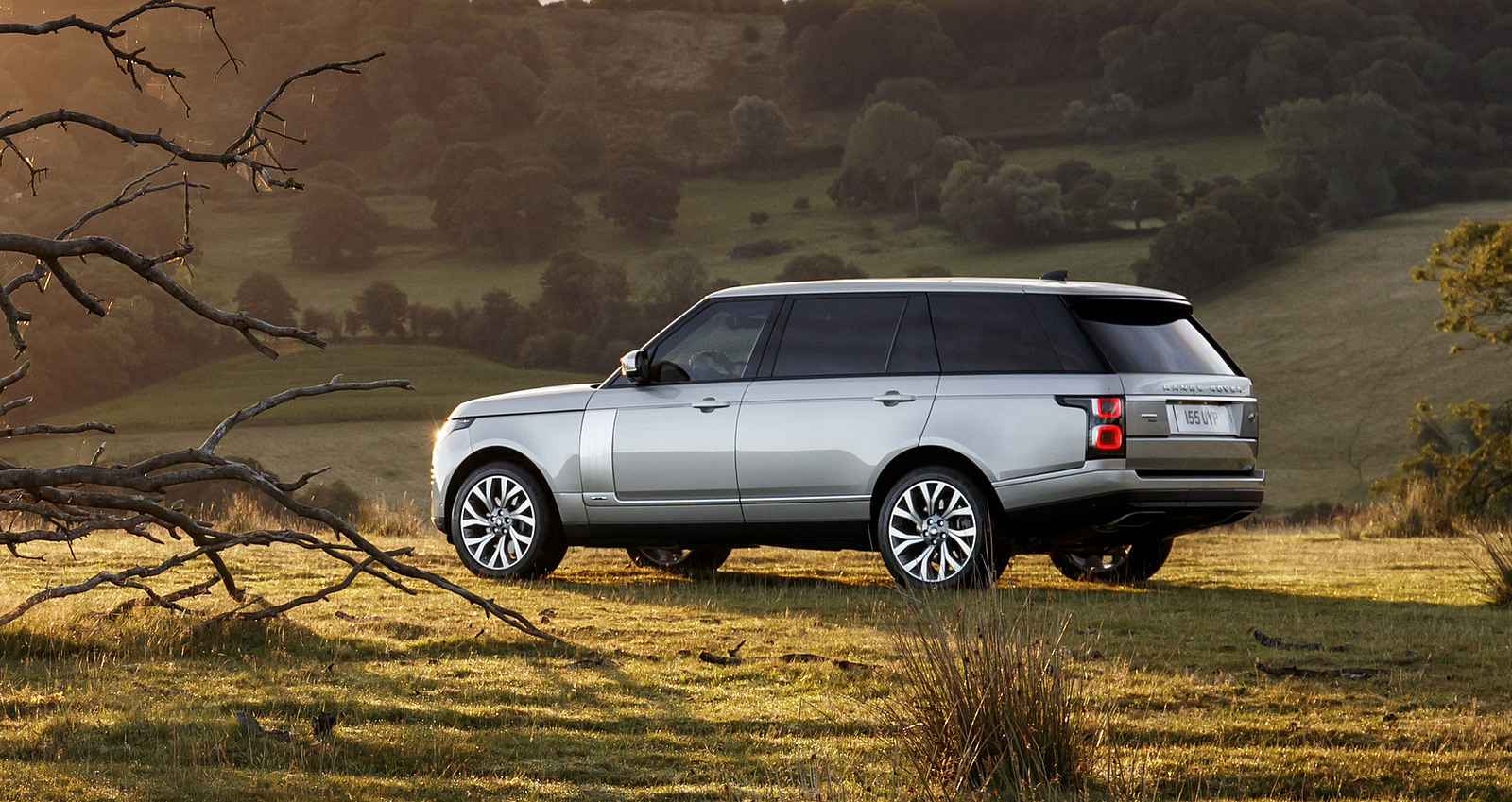 Whilst modern Range Rover models have become a symbol of success, that is not all they were designed to be. The Range Rover Vogue has unprecedented off-road capability and the space to house an immense amount, making it one of the best cars to hire for a camping trip in the UK. The boot can offer up to 577 litres of space and this is doubled if you fold down the rear seats, providing plenty of space for luggage, tents and cooking equipment, if needed. Alternatively, if you would like to take bikes, surf boards or further belongings, the Range Rover Vogue hire car can be booked with additional roof racks, perfect for storing a roof box or larger pieces of sports equipment.
As an entry-level model, the Range Rover Vogue can be an excellent choice for those looking to travel the UK without breaking the budget. As well as the ability to carry an impressive amount, including the option to tow a trailer, groups of friends or families can benefit from a sumptuously comfortable and modern interior. Luxury leather seating and a generous amount of leg and head space ensure you and your passengers remain comfortable throughout. And modern technology such as a heated steering wheel and digital TV make for an enjoyable experience all round, allowing you to travel across the country without having to hear 'Are we there yet?' on repeat from the minute you've left your driveway.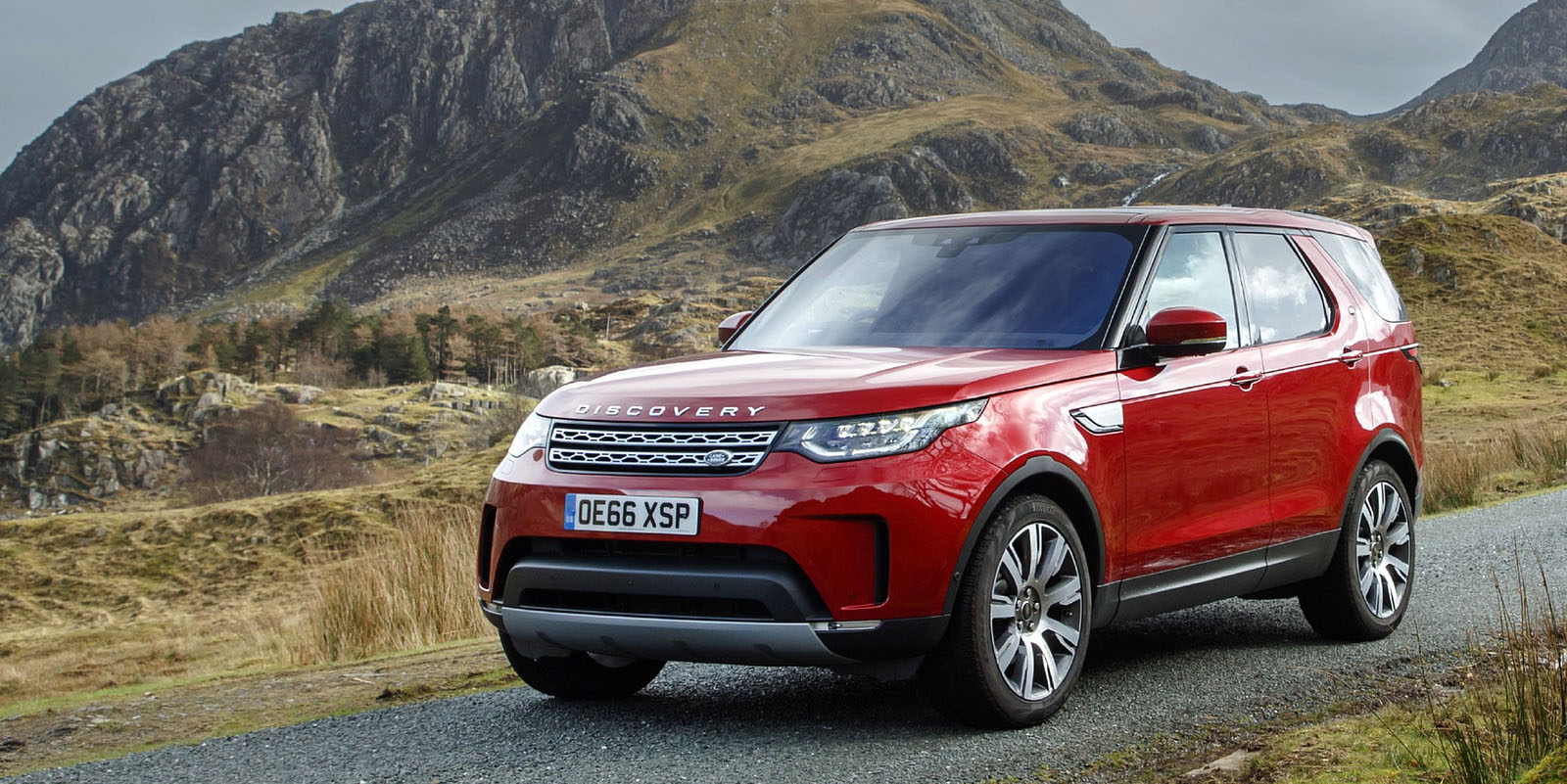 The Land Rover Discovery was designed to accommodate the adventurer. Refined and highly versatile, this luxury 4×4 can seat up to seven whilst providing a generous amount of space for luggage and belongings, making it a great choice of car to hire for a camping trip. If travelling with a smaller group, the rear seats can be folded down to offer even more space, ensuring you will never need to pack light. Whether you need to bring a tent, cooking equipment, or just your personal items, the Land Rover Discovery features several hidden compartments for additional storage, allowing you to pack far more than just the essentials.
Alongside its undeniable practicality, the interior is luxurious and modern, providing the perfect space for passengers to unwind on a long journey. There are several USB charging ports, Wifi, and infotainment screens, which can help to keep occupants of all ages entertained as you drive. The individual seats have been upholstered in the finest quality leathers, which can be heated for additional comfort to ensure a relaxing journey. Once you have arrived, additional features of the Land Rover Discovery hire car can help to enhance your experience further. The gesture-powered inner tailgate which works as an external seating area, allowing you to remove your child's muddy wellies or change wet gloves, whilst optional accessories allow you to easily transport bikes and sports equipment, for an unforgettable UK glamping trip.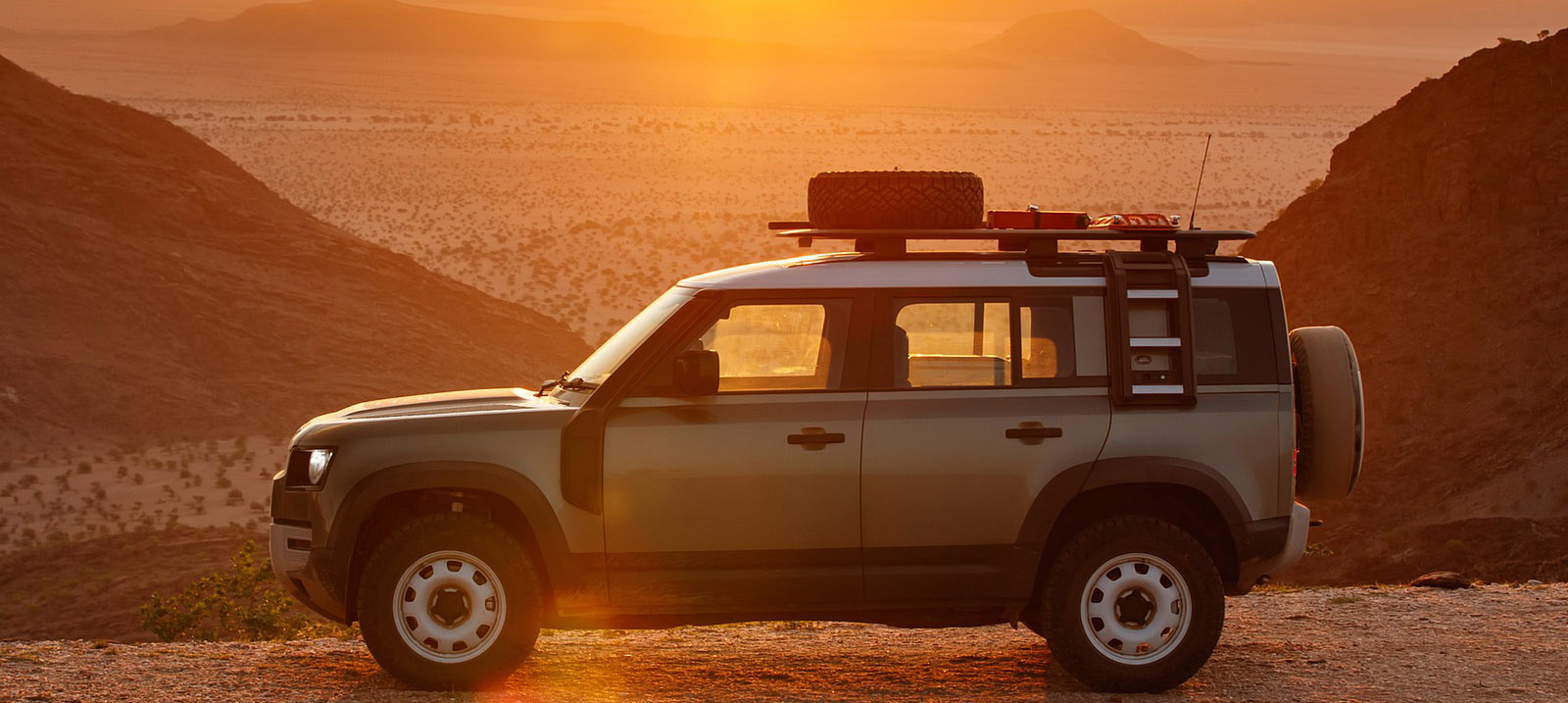 The new and improved Land Rover Defender has been completely redesigned to allow the freedom to explore anywhere at any time. With durability at the forefront of its design, this is the ideal car to hire for a camping trip in a remote location as the Defender can tackle any terrain or weather conditions with unbeatable ease. It has won coveted awards for its capability and can easily switch from city roads to country lanes, mud, snow, sand, and beyond.
Available in both 90 and 110 variants, you have the option to select the optimal size for your group, with both offering thousands of litres of storage space and up to seven seats. Leg and head room is at a premium and once you reach your destination, you can even fold down the roof, immersing you and your passengers in your surroundings for an unforgettable driving experience. In-car technology allows all occupants to remain connected to the outside world throughout the drive, whilst advanced driving systems ensure the driver can cross challenging areas with ease, the perfect car to hire for a glamping trip in the UK.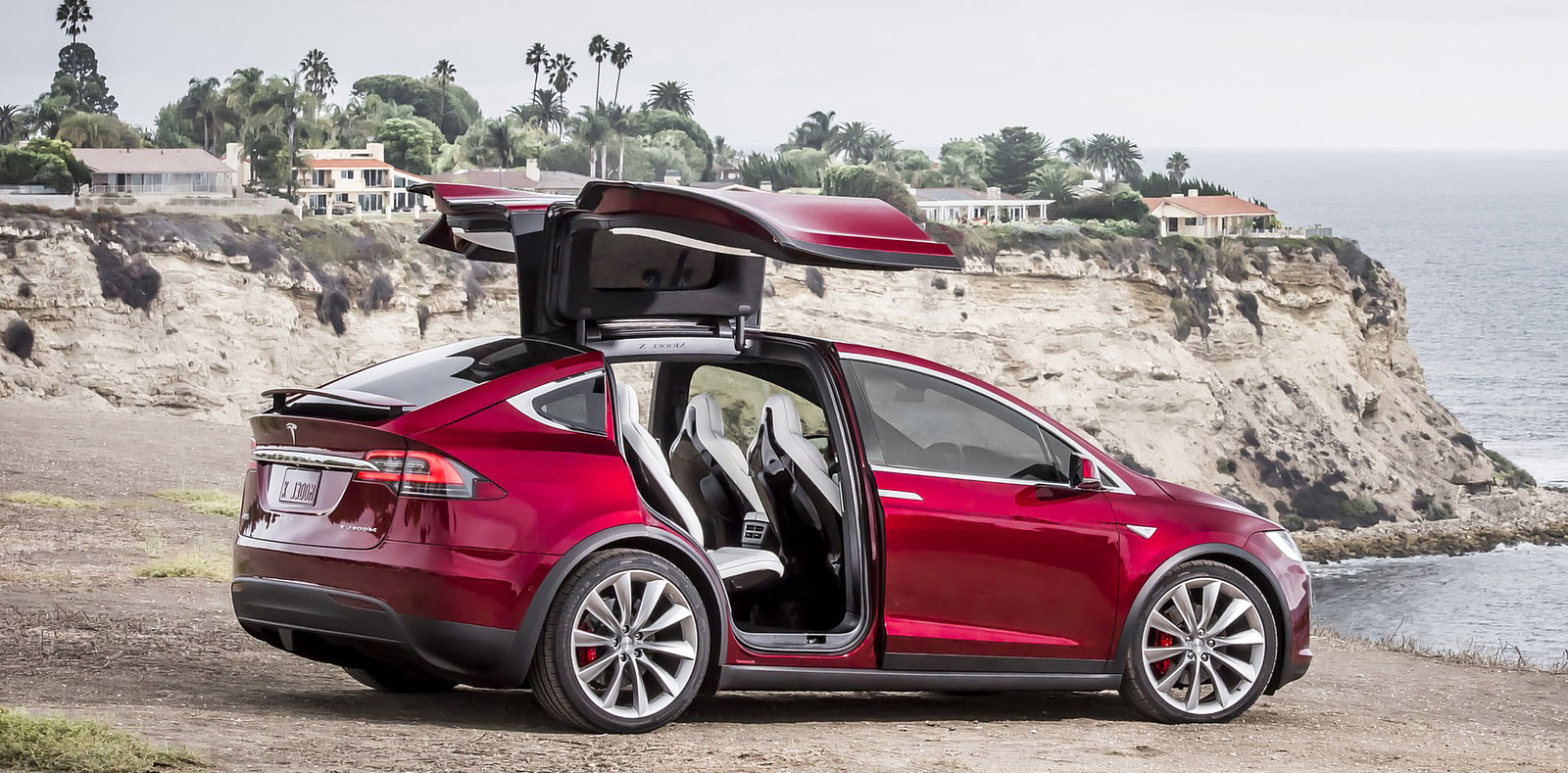 The Tesla Model X is one of the most stylish and luxurious SUVs on the market today, providing space, practicality, and more technology than any other luxury hire car. An electric vehicle with a difference, the Tesla Model X hire car has a range of around 340 miles, allowing you to take on cross-country trips with ease. It can seat up to seven adults and provides more storage space than any other luxury SUV, with further capability to tow or carry additional sports equipment such as bikes or surf boards. The addition of signature falcon wing doors allow for easy loading, providing further practicality as well as an impressive entrance.
The ideal car to hire for a family camping trip, its internal technology guarantees to keep children and young adults entertained on the go. Bluetooth, USB charging and Wifi is available from every seat and in the latest 2021 models, wireless gaming is also an option for the ultimate opportunity to unwind. Whilst passengers are content, the driver can also benefit from multiple state-of-the-art driving systems which ensure you complete your journey with ease. And having achieved a five-star safety rating in several categories, your mind can be put at ease as you make your way to your destination for the ultimate camping trip.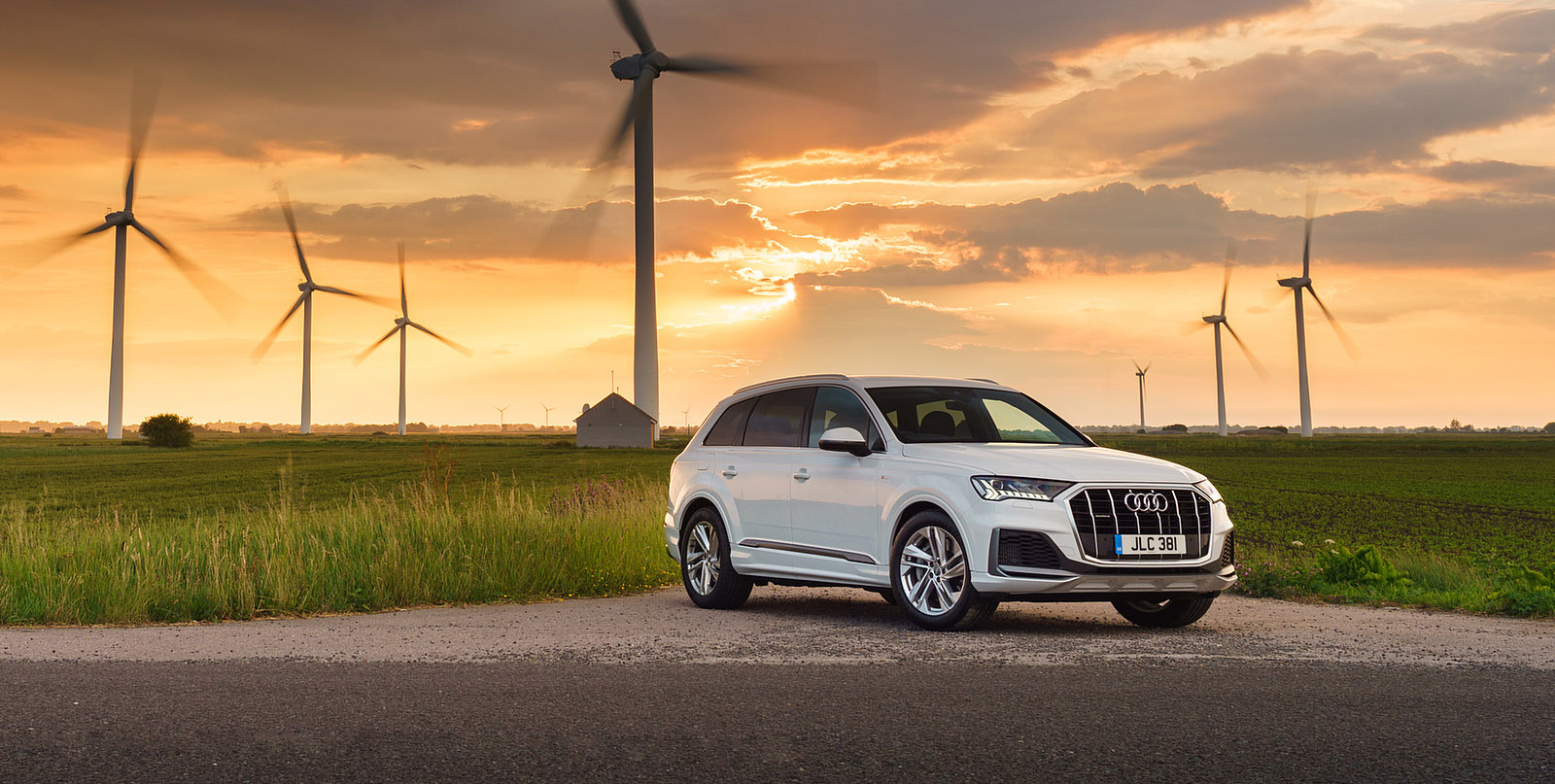 The Audi Q7 is a mid-sized SUV which offers the perfect blend of practicality and advanced technology. Not only does it excel whilst driving through rain, snow, sleet, or sand; seven seats and a substantial boot space are perfect for carrying a small group and all belongings needed for a glamping trip. As your passengers make themselves comfortable in the luxury interior, the driver can benefit from advanced driving systems to make your journey smoother and safer. 360 cameras, cruise control and automatic emergency braking are just some of the modern driving features the Audi Q7 hire car has to offer, ensuring you get to your destination feeling confident and relaxed.
Inside you will find a dual infotainment system, surrounded by high quality leather trims and traditional dials for a clean but decadent look. The rear provides a comfortable and luxurious space for your passengers to relax, with leg and head room at a premium for all occupants. And should you want to get the most from your journey, the Audi Q7 is also available with a panoramic roof, helping to immerse you in your surroundings as you make your way through the British countryside to reach your campsite.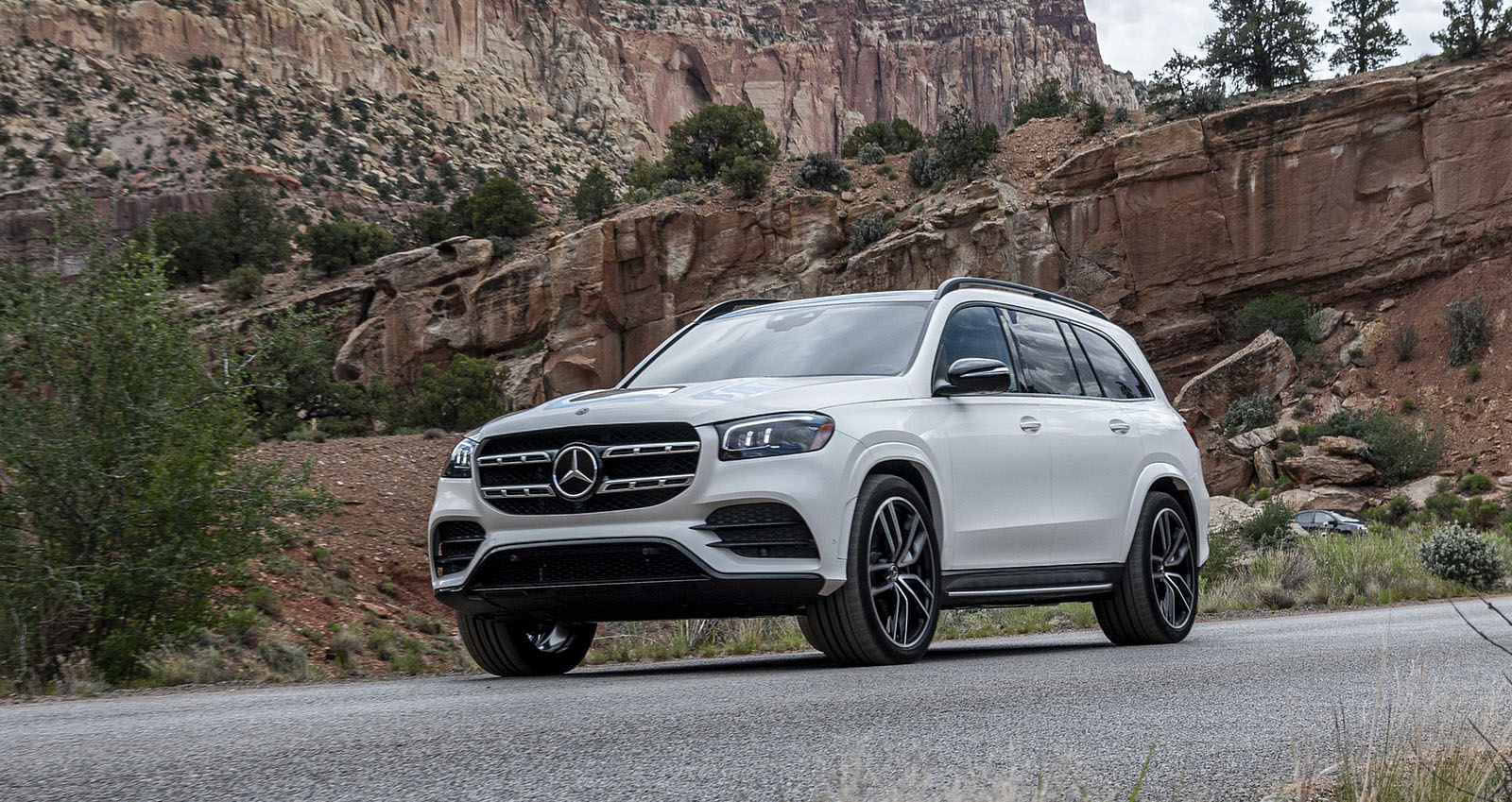 The Mercedes GLS exudes beauty, class, and power, whilst providing the ideal space for up to seven occupants, making it another great choice of car to hire for a camping trip. It boasts the latest Mercedes technology, including an optional off-road package which boosts torque and allows for maximum traction when needed, leaving you free to explore the UK's natural landscape. The digital cockpit is both attractive and practical, allowing you to access any settings via a wide glass screen, nestled amongst luxury leathers and a premium design. Wifi comes as standard, allowing you and your passengers to stay connected throughout the journey, providing the perfect space to relax.
The versatile interior can be adapted to suit any glamping trip with both the second and third rows of seats folding away to reveal a generous storage space, ideal for camping equipment and far more than just the essentials. Multimedia touchpoints can be found throughout for device charging whilst on the move, ensuring passengers of all ages remain comfortable and entertained even on the longest of journeys. And an optional sliding panoramic sunroof allows you to take in fresh air and gorgeous views as you make your way to your destination, making the Mercedes GLS hire car another excellent choice of vehicle for a camping trip.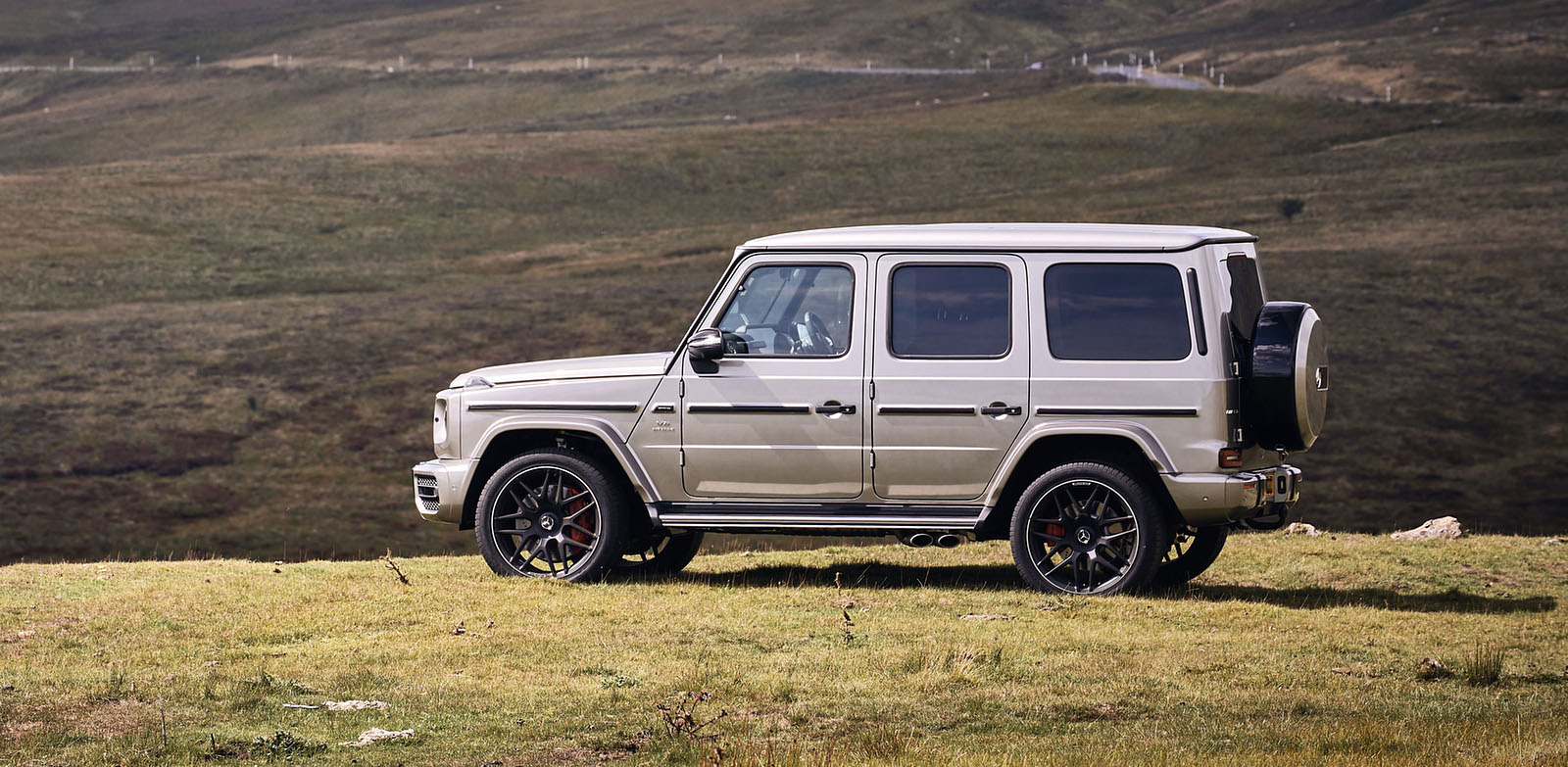 The Mercedes-AMG G63 is a stand-out luxury 4×4 which boasts one of the most unique designs of any car on the market today. With one of the richest histories of any SUV ever made, it has been produced for over 40 years but has been recently updated with modern technology and passenger comforts, that make it as enjoyable to drive as it is to look at. Keeping its retro, utilitarian design but with the power, decadence, and practicality that you would come to expect from a luxury hire car, the Mercedes G63 isn't just a pretty face. Seating up to five occupants with plenty of space for equipment and belongings, this luxury SUV is a great choice of car to hire for a glamping trip, promising a luxury travel experience.
Though this is a car usually favoured for its intimidating looks, its off-road capability is just as impressive. An updated all-wheel drive system and a 4.0-litre V8 engine make for incredible handling and acceleration, whilst inside new technology has been beautifully fit amongst high quality materials for a comfortable, relaxing, and luxurious journey. A large cargo space can be found at the rear, ideal for luggage and equipment, and this can be increased even further when the seats are folded down. The Mercedes G-Class is one of the most sought after, easily recognisable SUVs available, which makes the perfect choice for a couple or group of friends looking to hire a car for a glamping trip. It offers the practicality needed to travel anywhere, but the luxury desired to make it an unforgettable journey.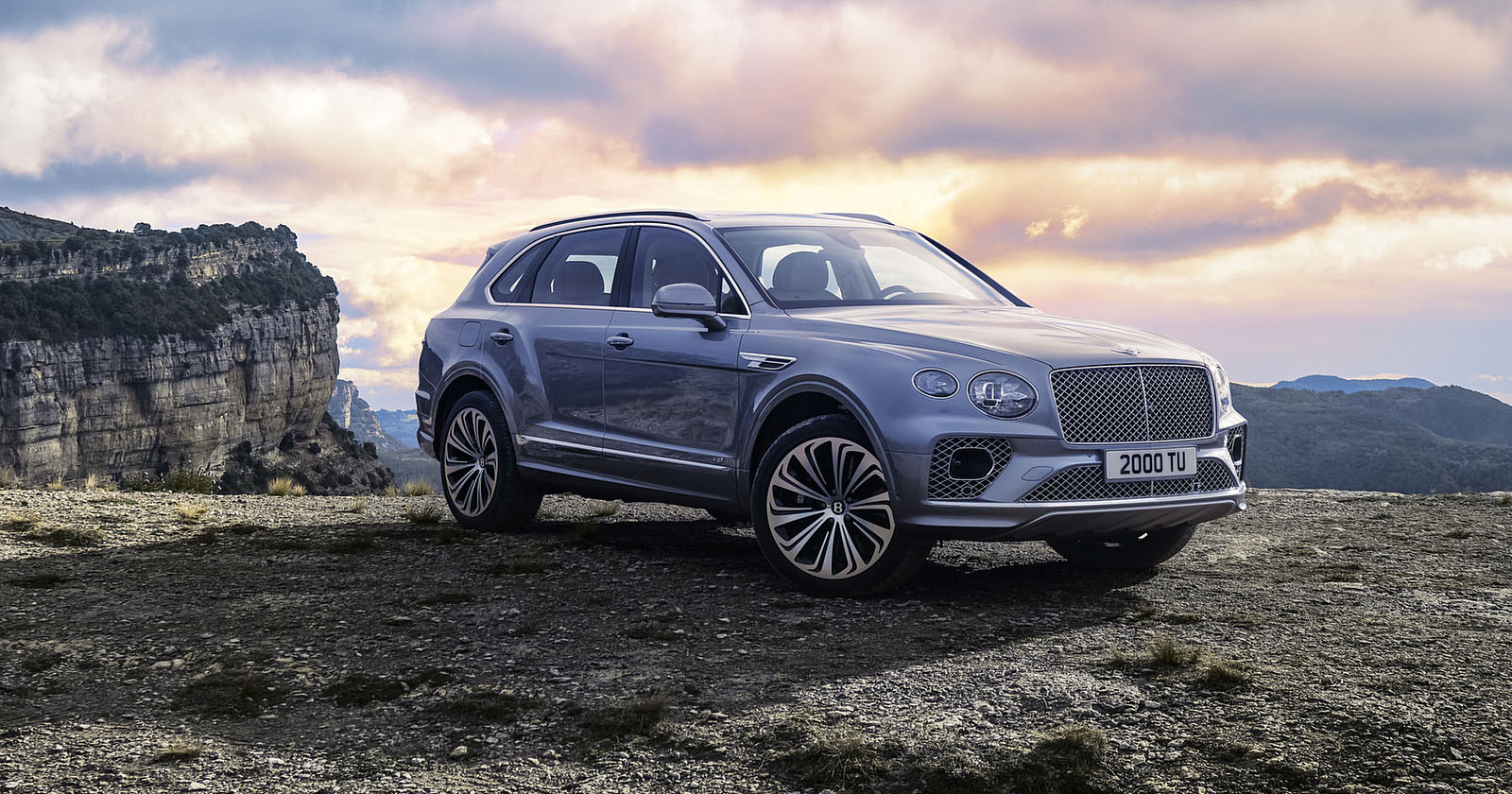 The Bentley Bentayga is one of the most luxurious SUVs available to hire today. With enough practicality to suit a family or group of friends, the driver can also benefit from an extraordinary driving experience as the Bentayga is one of the fastest SUVs in the world. Despite its enormous size, you can expect to accelerate from 0-60mph in 4 seconds flat, as well as a top speed of 187mph, offering the perfect combination of comfort and versatility as well as a little added adrenaline. The Bentley Bentayga can be configured to seat up to seven occupants, with further space for all the essentials and belongings you'll need for your camping trip. Responsive off-road settings allow you to stay in control throughout your journey, with additional safety technologies to give you peace of mind as you drive.
Optional accessories can be added to provide the space for specialist sports equipment or additional luggage and Bentley's innovative luggage management system ensures your belongings stay secure even when tackling harsh terrains. Meanwhile inside, both the driver and passengers can enjoy one of the most opulent interiors in the world. The finest quality materials have been beautifully crafted and hand-finished to offer an unbeatable level of perfection. New technologies such as Bentley's latest infotainment system, have been discreetly built in amongst luxury leathers and wooden veneer panelling for a tasteful, classic space. Multiple charging ports give you the freedom to stay connected, whilst driver assistance programmes make for a driving experience of pure joy, the perfect touch of luxury to enhance a glamping trip.
Hire a Luxury Car for a Camping Trip
Whether you are going on a glamping trip or want to get the full experience of traditional camping, we have a luxury hire car to suit. Swapping your everyday car for one that favours all terrains, space, and passenger comfort, you can get all the practicality you need alongside a sparkle of luxe which guarantees to elevate any UK road trip. With options suitable for couples, families, or groups of friends, you have the freedom to travel anywhere, with the amount of exploring you do left completely up to you. 
Our luxury SUVs can be hired for the weekend or a full week, allowing you to fully enjoy your camping experience with the added peace of mind of safety, excellent handling, and luxury interiors that are sure to keep every passenger entertained on a long journey. To book a luxury SUV for glamping, you may use our simple online form to get a quote, ensuring your next UK getaway will be one to remember.