OUR LUXURY UK PROM HIRE CARS
The prom is now one of the biggest events in the educational calendar to
celebrate the end of exams in the UK. Making an entrance to the prom has
never been more important…
We have the U.K.'s largest available fleet of supercars, Rolls Royces and
more discrete Range Rovers available to hire to make your prom start with
a bang!
May marks the end of the school year and teens across the UK are finally leaving to take on the real world. Before you go, there's one final ceremony to attend to celebrate your achievements, forget any past failings and toast to your future success. Prom is an event all teenagers look forward to in the second half of the school year.
You spend months planning your outfit, your hair and makeup and who you're going to go with but nothing will compare to the car you arrive in. We're not just talking your standard white stretched limousine or Hummer, there are hundreds of choices of car model and marque to make sure you make an entrance like nobody else.
What kind of luxury hire car do we recommend?
That completely depends on you, your taste, your budget and the number of passengers. Whether you're travelling on your own, as a couple or in a group, here's a look at our top picks for you.
Travelling alone? The world is your oyster; you can hire a chauffeur to drive any of our luxury sportscars, saloons or MPVs to make sure you make the impression you want to at your secondary school prom.
We recommend a Ferrari for the ultimate showstopper, simply the best in terms of speed, design and notoriety and one that your class mates simply won't be able to ignore.
Everyone will turn and stare as they hear the roar of the engine of your Ferrari 458 Italia rental car even before they see who's in it.
This car can do in excess of 200mph and also does 0-100mph in about 7 seconds so it's certainly not getting lost in the crowd.
Celebrity owners include Kim Kardashian, Justin Bieber and David Beckham so with this hire car you can be up there with the best. Brand new, this car is worth about £178k so to hire a Ferrari for your prom would definitely get people talking for all the right reasons.
MOST POPULAR PROM LUXURY CAR HIRE LOCATIONS
Perhaps you're travelling as a couple? So it seems you've got yourself a date and you're ready to treat the lucky guy or girl to a prestigious entrance to your prom. You have access to any of our four or five-seater cars, enjoying the ultimate luxury experience together whilst our chauffeur sits up-front. We recommend a Rolls Royce Phantom, a truly classic prestigious car which really needs no introduction.
Rolls Royce hire owners include 50 Cent, Tyga and Jennifer Lopez to name just a few. The interior is opulent, covered in super soft luxury leather and the roof is actually starlit, covered with over one thousand tiny lights which can be adjusted to be as bright or dim as you like. The outside is powerful, easily recognisable and great for photos. This is the perfect choice for a couple who want to combine luxury and timeless class.
Or maybe you've decided to spend the night celebrating with your friends and you're going as a group? We have lots of four and five-seater cars to choose from, perfect for small groups of friends. For a larger group we recommend the Mercedes Viano, an eight-seater whose interior has been described as a 'VIP lounge'.
Up to six friends can sit in the back, enjoying each other's company as well as the comfort of the luxury leather and spacious design while our professional chauffeur sits up front playing the music of your choice and getting you to your venue in true style. The Viano is unmissable from the outside and perfect for arriving at your prom with an understated touch of class.
Our prom hire packages are tailored to suit your needs, we can pick up and drop off from one address, we cater for group bookings, couples or single bookings and, of course, there'll be lots of opportunities to take photos with the luxury hire car of your choice. Make a group booking with friends for a fun and stylish way to arrive at your event whilst sharing the cost.
Book early to make sure you secure your dream car for prom 2018 and say goodbye to your school years in the most luxurious way possible!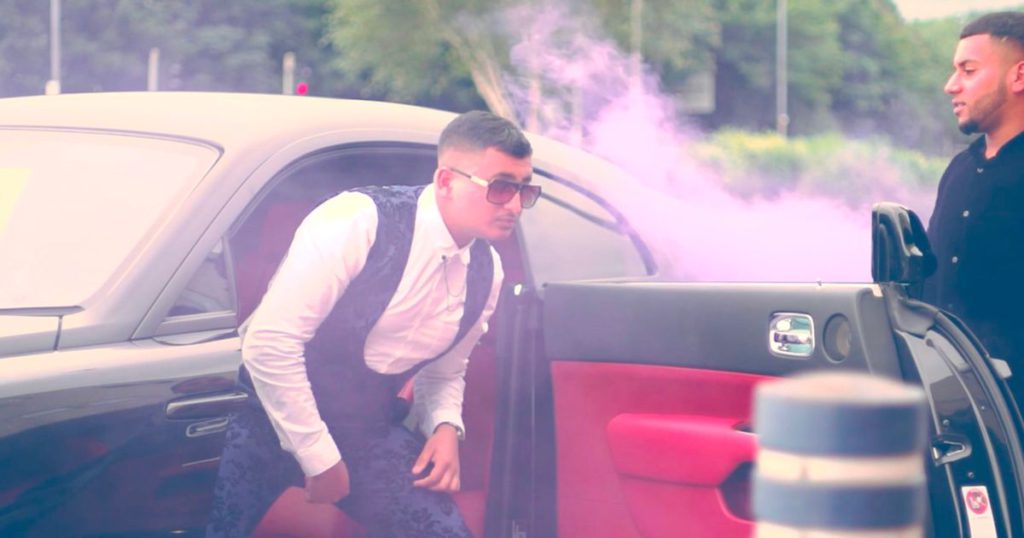 We'd be delighted to provide you with an instant free quotation for your prom car hire.
Quotes given are for a typical 3-4 hour wedding.
For any alternative prom quotes please call the office on 0203 600 1631 (24 Hours) or email us here