There's no doubt about it, London is one of the best cities in the world and what better way to explore it than in a luxury Range Rover hire car.
Whether it's your first time visiting, or you've been a resident for many years, this capital of epic proportions always has something interesting going on or somewhere new to discover.
With London spanning over 600 square miles, a prestige Range Rover hire car offers a brilliant way to get around quickly and conveniently.
Whilst Central London is essentially flat, Greater London and the outer zones do include a mixture of hills and country roads.
Hire a Range Rover in London and you are free to travel to any area without worry, safe in the knowledge that your prestige 4×4 rental car will effortlessly deal with any terrain or weather conditions.
Luxury flagship stores and restaurants, world famous landmarks, critically acclaimed West End shows, private bars and clubs tucked away beneath seemingly normal streets, the list of venues to visit is endless.
Hire a Range Rover in London and travel between hotspots quickly and comfortably, enjoying the scenery from a truly unique vantagepoint whilst moving between heavy traffic to open roads with ease.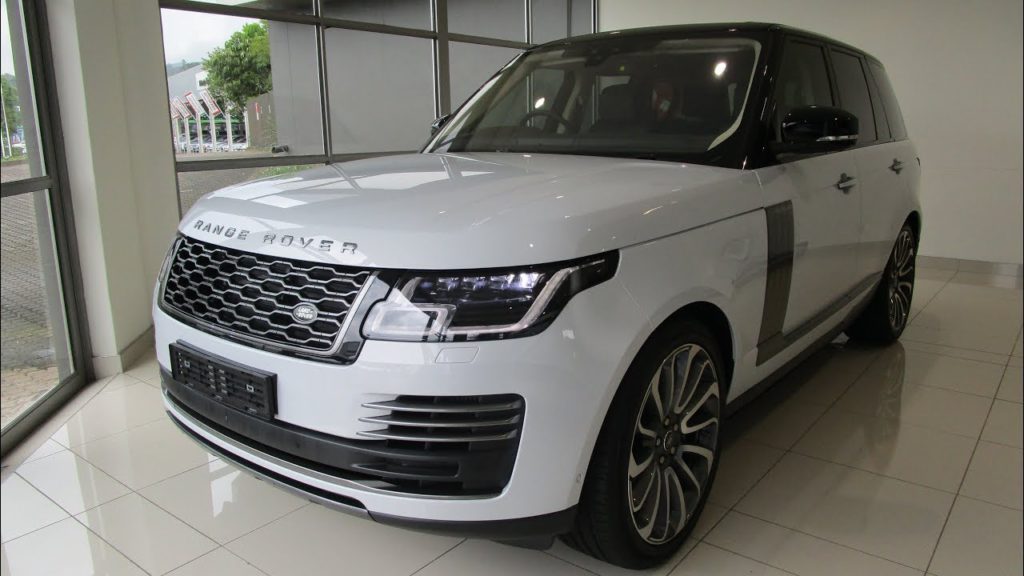 If you're looking to hire a Range Rover Vogue in London, this stunning luxury SUV is also available as a long wheelbase model, providing extra leg and headroom and additional storage if you have a large amount of luggage and belongings.
The Range Rover LWB and Vogue hire cars are both packed full of modern technology and conveniences to keep you at ease on your journey.
Heated seats made with fine quality materials offer a comfortable cabin space no matter the weather conditions whilst a heated steering wheel is a welcomed feature for any driver.
A panoramic roof means that you and your passengers will never miss a thing as you cruise beneath the distinctive London skyline, featuring some of the most beautiful architecture, both modern and old.
Choose between the Meridian sound system for high quality audio or feel even more immersed in your surroundings by allowing the hustle and bustle of the busy city to become your base track.
Ideal for families, couples or corporate use, Range Rover Vogue hire in London allows groups of up to five to tour the city whilst enjoying a level of luxury that most other modes of transport simply can't offer.
The amount of power and capability you have is in your hands, with a choice of a 3.0-litre or 4.4-litre engine available, though both are perfectly capable of handling London city driving.
Blend in perfectly with the luxurious setting as you visit the opulent Kensington Palace in your beautiful Range Rover or take the chance to head to Exhibition Road where you will find some of London's world-renowned Museums and other areas of interest.
Advanced safety systems and a modern infotainment system give the driver complete peace of mind, knowing that you are ready to tackle anything the city streets or Great British weather throws at you.
Alongside the clean, sleek interior, a modern and luxurious exterior allows you to travel in complete style.
So, whether you're planning to hire a Range Rover in London for a full-day tour of the sights or you have a pre-determined list of landmarks you'd like to visit whilst you're here, the Range Rover Vogue and long wheelbase model will provide you with everything you need for an enjoyable trip.
Hire a Range Rover in Mayfair: Dine at the UK's Top-Rated Restaurants and Bars in a Stunning 4×4
As well as the photo worthy backdrops of some of the most famous London tourist spots, the city is full of Michelin starred restaurants and bars, providing an excellent place for you to park up and take a break.
Hire a Range Rover in London and whether you're staying in the city centre or travelling in from afar, no venue will be too far out of reach.
And driving one of our Range Rovers for hire in London will make the journey even more enjoyable. For an extra luxurious trip, we recommend the Range Rover Velar, one of the most prestigious SUVs we have available for hire.
The Range Rover Velar hire car is spacious and dynamic with beautifully finished modern details.
On your journey to the London restaurant or bar of your choice, you and your passengers can enjoy a comfortable and relaxing cabin space, packed with modern amenities.
Sit back and enjoy the sights and sounds of the capital city as you make your way past stunning architecture and world-famous landmarks, ready to move from one luxurious space to another.
Possibly more famous than any other London hotel, the Dorchester in Park Lane boasts a restaurant which is overseen by three Michelin starred chef, Alain Ducasse.
Overlooking Hyde Park in Mayfair, this is the perfect hotspot to stop off for some refreshment.
Serving classic European cuisine to absolute perfection, there is no better place to impress a loved one, friend or business partner.
And with five-star service and exquisitely designed surroundings, your chosen London Range Rover hire car will ensure that you fit right in.
Range Rover hire London also offers an excellent mode of transport for a date night or special occasion, ensuring you and your loved one are kept comfortable and relaxed on the journey and extending the luxury experience that little bit further.
If you're looking to wow your passenger, you may like to take a trip to the Lecture Room & Library at London's Sketch, another Mayfair restaurant which boasts three Michelin stars.
With an eccentric interior and a phenomenal menu to match, Sketch has got to be one of the trendiest first-class settings for you to visit in your London Range Rover hire car.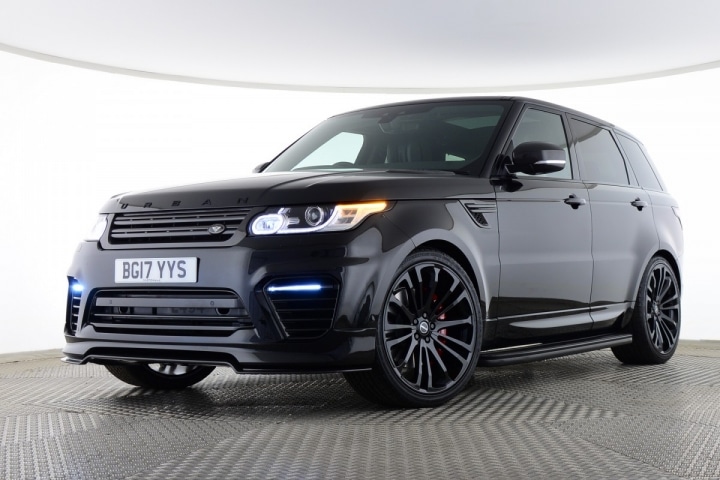 The perfect pairing for a trip to a five-star hotel or Michelin starred restaurant would have to be the Range Rover Sport, one of the most expensive and capable SUVs we have in our fleet.
If you're looking to hire a Range Rover in London for more than five people, the Range Rover Sport is the perfect choice, with several configuration options which can seat up to seven.
With an extremely muscular and dynamic exterior and a 5.0-litre V8 engine, it impresses on all fronts.
The Range Rover Sport hire car's interior provides a simple and modern space, finished in beautiful, complimenting colours made from the finest quality materials.
The driver has access to a state-of-the-art infotainment system which provides all the driving information you could need whilst the passengers benefit from advanced climate, heating and air controls and modern amenities to ensure you travel in the most relaxing environment possible.
Range Rover Hire London: Hire a Luxury SUV to Visit London's Flagship Stores
Whether you are a London resident or you're planning to make a trip to the capital for either business or pleasure, the city is home to hundreds of flagship luxury stores, and for a lot of brands they are the best ones in the world.
Whilst you are travelling in London there are a multitude of prestigious stores you can visit to experience world-class displays and purchase exclusive goods and services.
Regent Street and Oxford Circus are brilliant places to start if you wish to travel from store to store in a London Range Rover hire car.
Lined with shops from the likes of Burberry and Tommy Hilfiger, it is an excellent shopping district, which allows you to get your shopping fix with ease.
For a truly unique experience, head to Liberty London or Dover Street Market for exquisitely artistic displays from luxury clothing brands such as Balenciaga and Comme des Garçons.
Feel free to indulge as much as your budget will allow, safe in the knowledge that your Range Rover rental car will be ready and waiting to take as many bags as you can carry.
For the most luxurious shopping trip in London, we recommend the Range Rover P400e, the prestige marque's first hybrid 4×4.
Hire a Range Rover P400e in London and you will get a truly unique driving experience.
The interior is practically silent, allowing you and your passengers to fill the cabin with whichever sounds suit the atmosphere, be that your own conversation, music through the high quality sound system or simply the noise which enters from the city streets outside.
Like traditionally powered Range Rover hire cars, the P400e features a modern and sporty design which is guaranteed to make you stand out in a crowd.
C02 emissions are also drastically lowered, making this the best Range Rover to hire in London for those trying to be more eco-friendly. For short city sprints of less than 31 miles, you can even rely on battery power alone, cutting emissions to zero whilst saving money on fuel.
Alternatively, you may like to consider hiring the Range Rover Evoque for a London shopping trip, guaranteeing that you make a head turning arrival at every store you frequent.
The rounded body of the model has made this luxury SUV incredibly popular, proving to be one of the marque's most successful releases yet. Like the P400e, the Range Rover Evoque has also been improved to lower carbon emissions and makes for a perfect Range Rover to hire in London.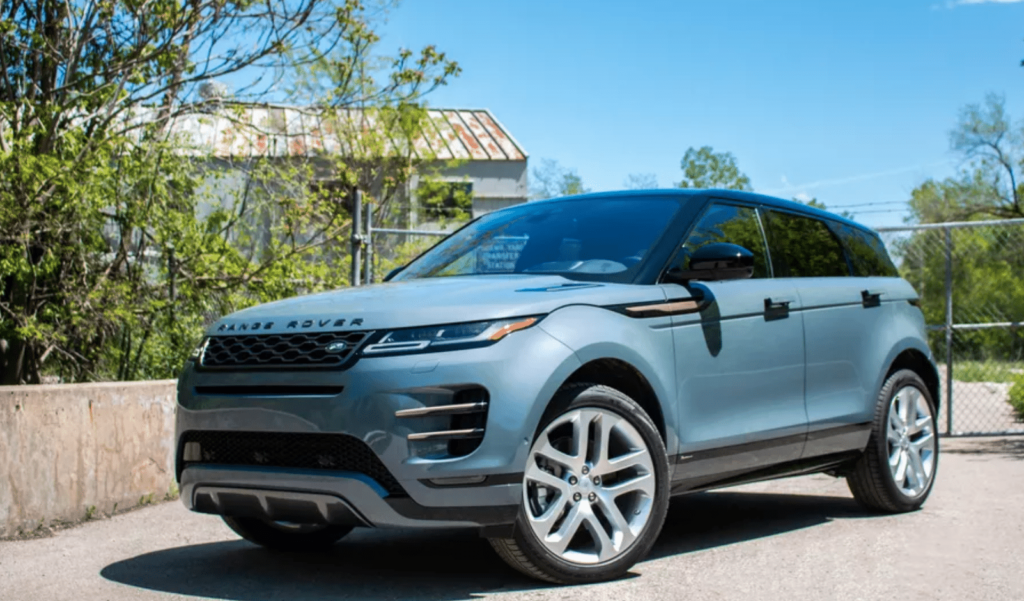 The interior has been designed with incredible attention to detail, ensuring the driver and passengers can travel through London in the ultimate comfort and luxury.
A-grade leathers remain at the optimal temperature through innovative heating and cooling systems whilst a clean and fresh dashboard keeps the driver focussed solely on the information that is needed, removing any unnecessary distractions.
A sophisticated space with plenty of room for five adults and additional baggage allows you the freedom to shop until you drop before returning to your luxury SUV to unwind on the journey home.
The Best Range Rovers to Hire to Explore London's Nightlife: From the West End to the Alternative
Just because the sun's gone to bed, it certainly doesn't mean you should have to.
London is just as famous for its colourful nightlife as it is for its tourist attractions and there are a whole host of venues you can visit to carry on exploring through the night. Infamous guestlist only nightclubs, five-star bars and top-rated shows are amongst the activities you can choose to partake in. Multi award-winning nightclub Cirque le Soir is a renowned celebrity hotspot, where you can enjoy a cocktail whilst sampling live entertainment in deluxe circus themed surroundings. Or, another firm favourite with A-listers, Reign Showclub features stunning aerial performances and visual displays which you can enjoy whilst sipping on the finest champagne. And what better way to arrive than in a luxury London Range Rover hire car? Alternatively, if you would like to indulge in a couple of drinks without any worry, we also have our luxury London Range Rover chauffeur service available for use, providing you with a highly experienced and professional chauffeur who can transport you to and from any venue in London.
If you would like to hire a Range Rover in London that's impressive enough to go from day to night, we recommend the Range Rover Sport SVR.
One of the most expensive and prestigious Range Rover models, the SVR is also the fastest model that Land Rover has ever made and can accelerate from 0-60mph in just 4.3 seconds.
The hugely powerful 4×4 has a massive 5.0-litre V8 engine, which doesn't just produce impressive stats but also a highly gratifying roar, perfect for letting the city know that you've arrived in a tasteful way.
The interior also features exclusive detailing and high-quality materials such as aluminium and carbon fibre, providing a luxurious environment for you and your passengers to relax in on the way to the venue.
It really is the perfect mode of transport to pair with a luxurious night out in London.
Or, you may wish to select something a little more elegant for the occasion.
The capital has an infamous theatre district which plays host to some of the most popular shows in the world, with genres ranging from musicals to romance and tragedy and everything in between.
The West End provides a brilliantly unique and interesting night out, perfect for a date, family outing or entertaining business associates. Again, the Range Rover Vogue would be our ultimate recommendation here.
A beautiful, dominant and distinctive prestige SUV with a lavish cabin space and great capability, the Vogue is an excellent choice if you're looking for Range Rover hire London.
Casually cruise through the streets in ultimate comfort before settling in to watch the show, knowing that once it's through your London nightlife experience can again continue as you return to your luxury 4×4.
Whether you have a short journey home or need to travel to the outer zones, this luxury London Range Rover hire car provides the perfect space to keep you and your passengers comfortable and relaxed throughout.
Again, the atmosphere can be tailored to suit your preference, whether you would like to immerse yourself in with the bright lights and sounds of the busy city or shut it all out, concentrating solely on that which surrounds you and enjoying the sumptuous space with your guests.
Range Rover Hire London for Off-Roading Experiences: Put Your Driving Skills to the Test
Every luxury London Range Rover hire car has been designed with three very distinctive priorities in mind, style, comfort and off-road capability.
Whilst you may not be able to test out the latter in Central London, there are plenty of places for you to experience a genuine off-road experience on purpose-built tracks.
From Devil's Pit in Luton to Silverstone, you can find numerous tricky routes to put your chosen Range Rover through its paces.
If you're planning to hire a Range Rover in London for off-road driving, please discuss this with our expert team who can provide advice and recommendations on the best models, tyres and accessories to ensure you have the best experience.
Corporate Range Rover Hire London: Luxury SUVs Perfect for Business Use
Our Range Rover fleet isn't just the perfect choice for touring London, these models also offer the space and practicality you need when it comes to corporate hire.
A versatile luxury hire car, you can utilise your Range Rover to transport equipment and supplies to a business event, make a positive first impression when arriving at a meeting or ensure clients and partners are kept comfortable when travelling in between offices.
Whether you're looking to hire a Range Rover in Knightsbridge for a one-off event or wish to travel across London in style for the long term, we have the models and flexibility you need for a first-class experience.
You may also like to opt for our luxury Range Rover chauffeur service, guaranteeing that your business partners and colleagues travel in ultimate comfort when visiting, be that from a London airport or home address.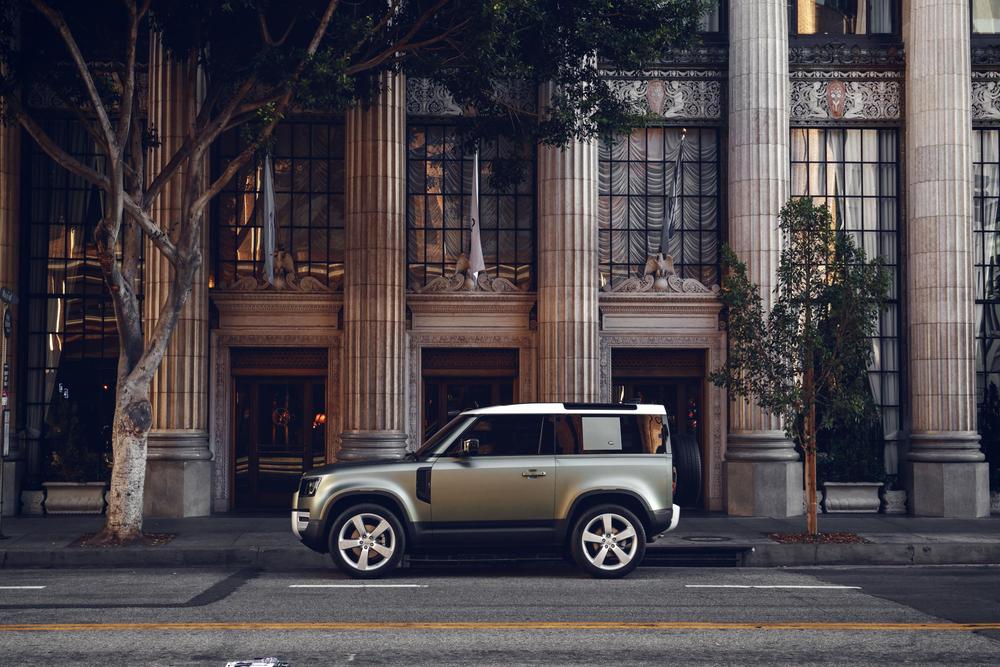 Sometimes it's easy to forget that Range Rover is just one arm of this marque's luxury car operation. In recent years, Land Rover have given more attention to other models, producing beautiful luxury 4x4s such as the Land Rover Discovery and the newly released 2020 Land Rover Defender.
Both have proven to be popular with celebrities and car critics, offering the same luxurious driving experience and amazing capabilities both on and off-road.
Available in different body options, our London Land Rover hire cars provide the driver and passengers with ample space, high technology and the ability to configure the interior to suit any requirements.
Our Land Rover fleet is the perfect alternative if you're looking to hire a Range Rover in London.
For those looking for a rarer and more exciting way to travel through London, we also have the original Land Rover Defender available for hire, which has now ceased production, making it one of our most exclusive SUVs.
With one of the most distinctive bodies that oozes British military design and a rich heritage, the Land Rover Defender ensures you will make a head turning entrance to any London event or venue.
Our Range Rover hire London fleet offers the perfect selection of stylish, powerful and impressive 4x4s for you to choose from.
Whether you're visiting the capital city for a luxury weekend break or you are looking for a Range Rover for long term hire, we can always accommodate, delivering your chosen model to any address in the UK.
Our Range Rovers offer one of the most luxurious and convenient modes of transport which still retain the practicality you need for everyday driving, making them one of the more versatile prestige hire cars.
You can get a quote for your chosen vehicle online or speak to our expert team if you have special requirements.
We pride ourselves on offering our clients a five-star service which allows you to hire a Range Rover in London quickly and easily, always ensuring you have a first-class luxury car hire experience.